 * A123 had received $249 million grant from U.S. government
* Romney gets another reason to blast green energy subsidies
* A123 to sell automotive operations to Johnson Controls
Oct 16 (Reuters) - A123 Systems, which had received a $249 million grant from the U.S. government, filed for Chapter 11 bankruptcy protection on Tuesday, giving Republican presidential candidate Mitt Romney another reason to criticize the Obama administration's subsidies for green energy.
The U.S. Department of Energy allotted about $90 billion for various clean-energy programs through the administration's stimulus package. Of that, at least $813 million went to energy companies that eventually filed for bankruptcy, including A123, Solyndra, Beacon, Abound Solar and EnerDel.
A123's bankruptcy filing comes as President Barack Obama and Romney prepare for their second debate on Tuesday night.
The company said it had agreed to sell its automotive operations, including two factories in Michigan, to Johnson Controls Inc, a leading battery supplier, for $125 million, after the apparent collapse of a proposed $465 million rescue by China's Wanxiang Group.
A123 had promised to create 38,000 U.S. jobs, including 5,900 at its own plants, in return for the government funding under the 2009 American Recovery and Reinvestment Act's Electric Drive Vehicle Battery and Component Manufacturing Initiative.
Johnson Controls, which supplies lithium-ion batteries to a number of vehicle manufacturers, also received a $299 million grant under the same program.
In the first presidential debate, Romney attacked Obama's promotion of green technologies, saying the administration, in doling out billions to clean-energy companies, only picked losers.
The highest-profile recipient of federal funds, Solyndra, will square off in court on Wednesday against the Internal Revenue Service and the Department of Energy as it argues for its bankruptcy plan.
That plan provides $300 million-plus in tax breaks for Solyndra's venture capital backers while potentially leaving the government with zero return on its investment. Every class of creditor supports the plan except the government, which appears to have negotiated the lowest recovery of all the creditors.
A123 listed total assets of $459.8 million and liabilities of $376 million in its Chapter 11 petition.
The case is In re:A123 Systems Inc, U.S. Bankruptcy Court, District of Delaware, No:12-12859.
Related
Before You Go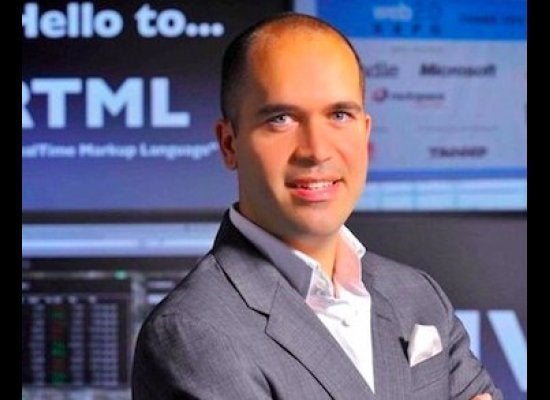 12 Most Valuable Startups
Popular in the Community