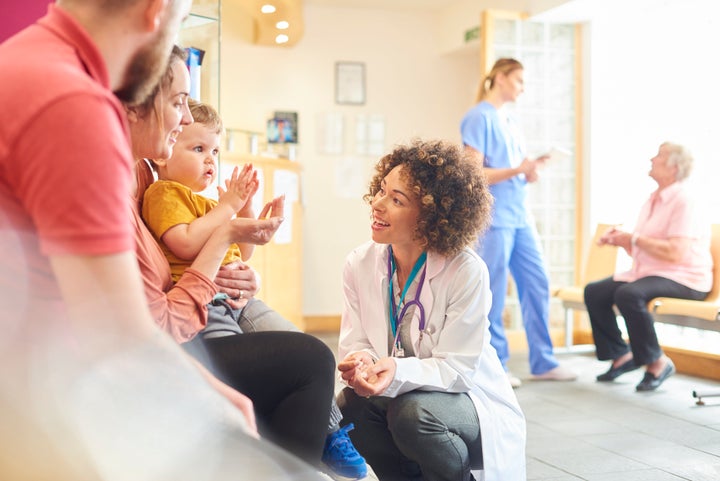 In 2007, the AAP wrote that "furry toys are less desirable" than others in these settings, including waiting rooms, because of the possible spread of germs. Ten years later, the academy is stressing that these toys "should generally be avoided."
"Furry and plush toys such as stuffed animals are difficult to clean and can harbor germs and should generally be avoided in clinic waiting areas and game rooms," the statement reads.
The AAP wrote that offices can encourage parents to bring toys for comfort if needed.
In a major change, the AAP suggested to make flu shots mandatory for all staff members at these offices as well as at outpatient facilities.
"Health care facilities should provide an influenza vaccine annually to all HCP [health care personnel] at no cost," the authors wrote.
Among its standard ideas, the AAP reiterated the importance of hand hygiene. Doctors' offices and outpatient clinics should have "visual alerts" to remind patients to use their elbows (not their hands) when coughing and sneezing and to cover their noses and mouths when doing so. Having masks available for patients with these symptoms "should be considered," especially if there has been an increase in respiratory issues.
And in not surprising news, the AAP continues to recommend having alcohol-based sanitizer and tissues readily available in waiting rooms, along with "no-touch receptacles" for disposal.
Read more about these guidelines on the AAP's site.