WASHINGTON, Sept 19 (Reuters) - The same company that scrutinized former spy agency contractor Edward Snowden for a U.S. government security clearance said on Thursday it also checked the background of the Navy Yard shooter, allowing him to obtain a "secret" clearance.
USIS, working as a contractor for the Office of Personnel Management (OPM), conducted a background review of Aaron Alexis, identified by law enforcement authorities as the shooter who killed 12 people at the Navy Yard before he was shot dead.
"Today we were informed that in 2007, USIS conducted a background check of Aaron Alexis for OPM," USIS spokesman Ray Howell said in a statement.
He did not provide additional information. "We are contractually prohibited from retaining case information gathered as part of the background checks we conduct for OPM and therefore are unable to comment further on the nature or scope of this or any other background check," Howell said.
Earlier this year, USIS became the focus of congressional scrutiny when it was disclosed that the company handled the background investigation of Snowden, accused of disclosing top secret materials taken from the National Security Agency facility where he worked.
"From Edward Snowden to Aaron Alexis, what's emerging is a pattern of failure on the part of this company, and a failure of this entire system, that risks nothing less than our national security and the lives of Americans," Senator Claire McCaskill said in a statement Thursday.
"What's most frightening is that USIS performs a majority of background checks for our government. We clearly need a top-to-bottom overhaul of how we vet those who have access to our country's secrets and to our secure facilities," she said.
McCaskill, who heads the Senate Subcommittee on Financial and Contracting Oversight, said USIS does about 65 percent of all background check investigations conducted by government contractors and more than half of those conducted by the OPM.
Earlier this week OPM said it had identified a 2004 arrest for malicious mischief during the background review for Alexis, and the Defense Department granted his security clearance in 2008.
That Alexis had a "secret" security clearance and maintained it despite several violent episodes before and after the clearance was issued has reinvigorated lawmakers' calls for a review of how security clearances are issued.
USIS has been undergoing an investigation by OPM's inspector general since before the Snowden and Alexis incidents. OPM's inspector general's office had no comment.
USIS is owned by a larger investigative company called Altegrity, which in turn is principally owned by private equity firm Providence Equity Partners.

Support HuffPost
The Stakes Have Never Been Higher
Before You Go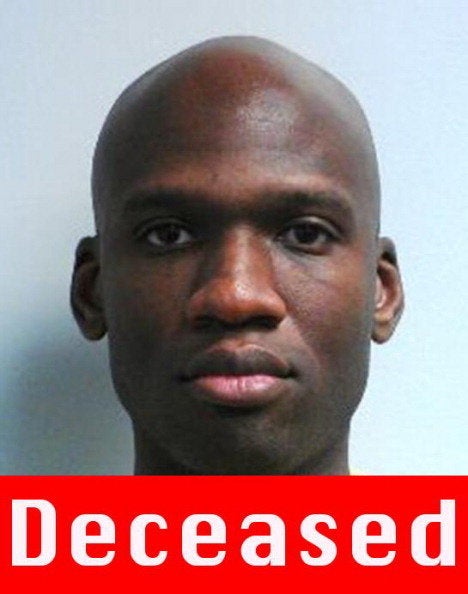 Navy Yard Shooting
Popular in the Community