Alexis, 34, originally of Fort Worth, Texas, recently began working at the Navy yard as a civilian contractor, the station reported. The FBI confirmed his identity in the afternoon.
Alexis was armed with an assault rifle and a handgun, two law enforcement officials tell the Washington Post. One of the sources said he also had a shotgun. All the weapons have reportedly been accounted for. His aunt, Helen Weeks, told the paper that he grew up in Brooklyn, N.Y. with his mother, Sarah, and father, Anthony.
At least 13 people were killed -- including Alexis -- and more were wounded at the Naval Sea Systems Command Headquarters building after at least one gunman opened fire after 8:20 a.m. Monday, a Defense Department official said.
Metropolitan Police Chief Cathy Lanier said at an earlier press conference that a Metropolitan Police officer is among those who have been shot, among other "multiple victims inside who are deceased." There were other reports that a naval security guard was reportedly among the wounded.
The suspect was reportedly killed at the scene, but few details about the death were immediately available. One other person of interest is still on the loose. He's described as a black male, 50, with an olive military-style uniform who may be in possession of a long gun.
A third person of interest was cleared.
UPDATE: At a 10 p.m. Eastern press conference on Monday, Police Chief Cathy Lanier said that law enforcement has "the single and sole person responsible" for the shooting in custody, dispelling rumors that a second suspect is still at large.
The FBI released a photo and description of Alexis, asking the public for any information about the deceased suspect: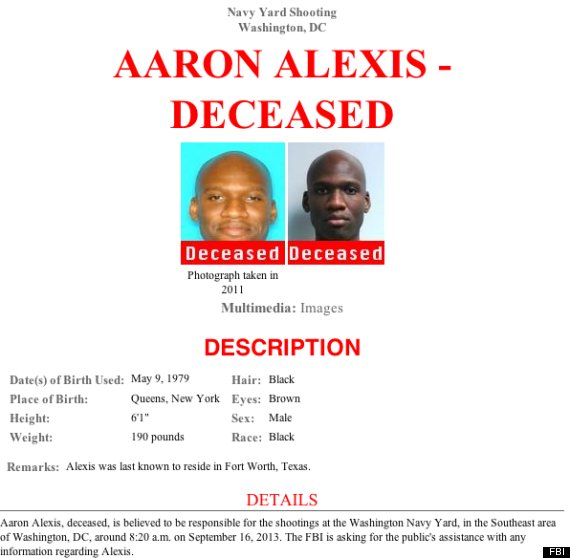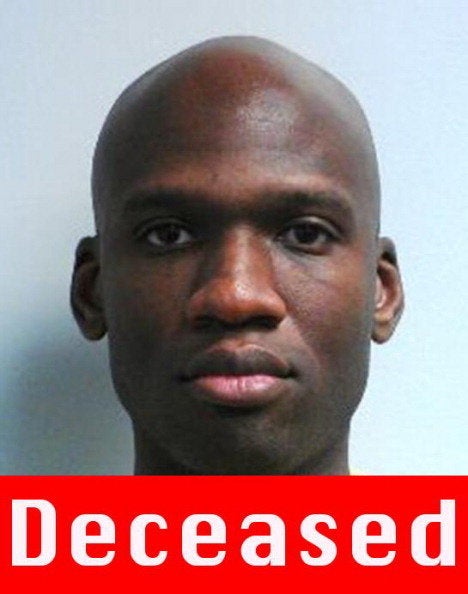 Navy Yard Shooting
Related
Popular in the Community