Alleged Washington Navy Yard shooter Aaron Alexis was able to enlist in the Navy in 2007, despite an earlier shooting incident in which he claimed to have "blacked out" -- a record which normally might have disqualified him for military service.
But at the time, the Navy and the other military services were struggling to reach their wartime recruiting goals, and were granting thousands of waivers to potential recruits with criminal backgrounds.
The Navy declined to release Alexis' personnel records, and a spokesman for the Navy Recruiting Command, in Millington, Tenn., said the command does not keep data on waivers.
Navy officials confirmed Tuesday that during his military service, Alexis was cited for many instances of misconduct, including unauthorized absence from work, insubordination, absence without leave, disorderly conduct and a minor failure of a room inspection.
Military recruiting standards, according to a Defense Department directive, are intended to screen out individuals "who are likely to become disciplinary cases or security risks or who disrupt good order, morale and discipline." The directive allows senior officers to authorize some exceptions to the standards, known as waivers.
After 2003, as combat in Iraq and Afghanistan began to cool public enthusiasm for military service, the practice of granting waivers mushroomed.
In 2007, the year that the Navy accepted Alexis into its ranks, the military services together enlisted 909 recruits with felony convictions, including burglary, grand larceny, aggravated assault, child molestation, narcotics possession and arson, according to Defense Department data provided to Congress.
Included among the Navy's new recruits in 2007 were 42 people with felony convictions.
The military also offers "moral waivers," which cover lesser crimes and unresolved legal problems. Data on the moral waivers granted to Navy recruits in 2007 was not immediately available.
But in prior years, the Navy had been granting waivers -- including moral and felony conviction waivers -- to about 10 percent of its enlistees, according to a study published in 2007 by the Palm Center, a public policy research organization. In 2007, the Navy recruited 71,956 men and women.
In 2006, the latest year included in the study, the Palm Center reported that the Navy granted 3,502 "moral waivers" to incoming recruits.
It is not clear whether Navy recruiters who signed Alexis to a Navy enlistment in 2007 knew about the incident three years before, when Alexis was arrested for shooting the tires of a 1986 Honda Accord parked adjacent to a home where he was staying in Seattle.
Workers at a construction site adjacent to the house told police that Alexis had walked out of the house, pulled a gun from his waistband and fired three shots into the tires before slowly walking back inside, according to SPD Blotter, a site maintained by the Seattle Police Department.
The owner of the construction company told police that Alexis had "stared" at construction workers at the job site every day over the last month prior to the shooting. He told police he believed Alexis was angry over the parking situation around the work site.
Several days later, Seattle cops arrested Alexis. During a search of his home, officers found a gun and ammunition. Alexis told police that he had been "mocked" by the construction crew and that the crew had "disrespected him."
"Alexis also claimed he had an anger-fueled 'blackout,' and could not remember firing his gun at the victims' vehicle until an hour after the incident," SPD Blotter reports.
Recruiters are supposed to run criminal background checks on potential recruits, and in this case should have seen Alexis' arrest record. It was not immediately clear if his arrest was ever documented in his personnel file. He was sworn into the Naval Reserves in 2007 and received an honorable discharge for a "pattern of misconduct" in 2011, CNN reported.
In one incident in 2008, Alexis was arrested in DeKalb County, Ga., on a charge of disorderly conduct. In 2010, he was arrested by police in Fort Worth after he allegedly fired a bullet through his ceiling into the apartment above. He was never charged.
This story has been updated with a Navy comment on Alexis' citations.
Before You Go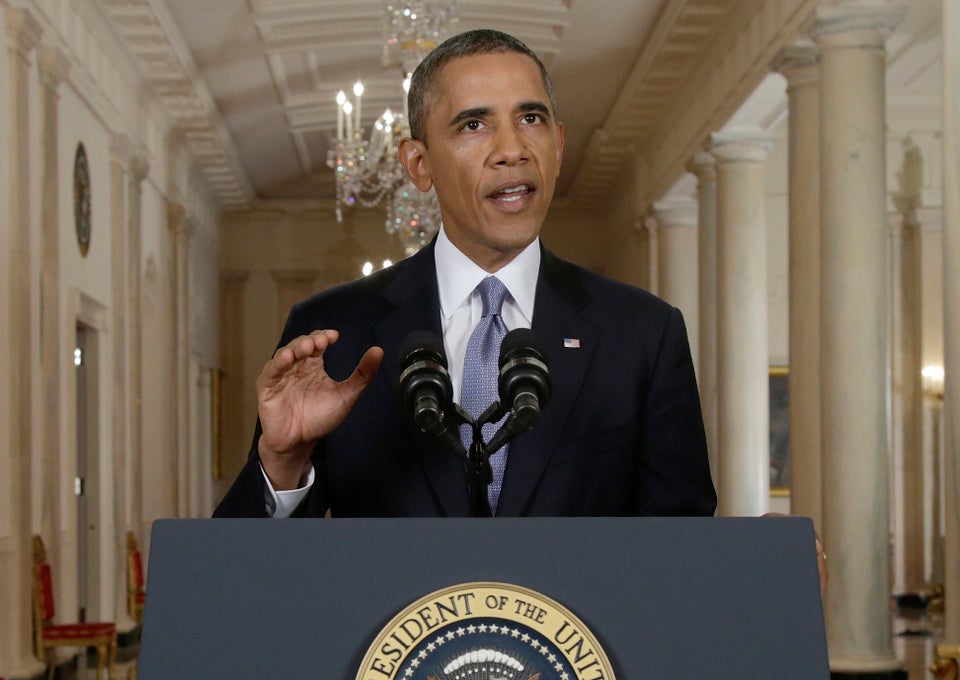 Politicians React To Navy Yard Shooting
Popular in the Community