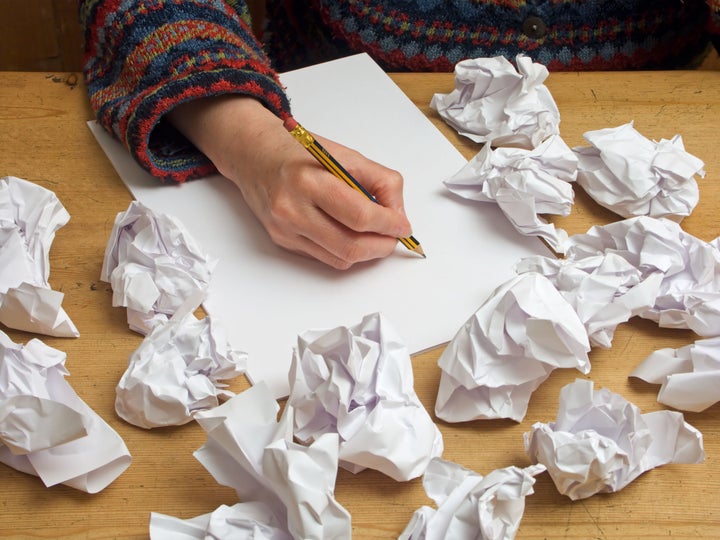 Poet, writer, and borderline comedian Aaron Belz (The Bird Hoverer; Lovely, Raspberry) will journey from North Carolina to Brooklyn to, among other things, read at Unnameable Books on Monday, November 21st alongside New York writers Ted Travelstead and Courtney Maum. Below, a chat with Belz about his "work."
You write poetry.
I know. :(
What is the ideal length for a poem?
For me it's between eight and sixteen lines, divided into equally-sized stanzas, but I think that's because I'm a lyric poet not much interested in formal innovation. I also like my lines to be nice and neat and mostly the same length.
Are you more readily inspired by love and joy, bitter hatred and anger, or the banality of everyday life?
Somewhere between love and banality, plus a dose of personal failure.
Once your work is published, committed to paper, distributed to the world, how do you feel about it? Do you ever wish you could take certain poems back? (No, I am not thinking of a certain poem I wish you could take back.)
My "work"? It's more like seething. I feel incredibly proud of my public seething. It goes straight to my head, especially when people say they like it. I am conscious of poems lingering on people's shelves, inside the pages of various journals, inside anthologies and my own books, waiting to be read and thought about. I love my own poetry, which I suppose is why I write it. I don't see it as me, but as something entirely other than myself, something I enjoy reading aloud to others. As to taking poems back, eh...I suppose I'd like to take some back. But I'm also kind of a fatalist, what's done is done. Let go of it.
Have you ever won an award? (For poetry? For anything else?)
I was awarded an NEA grant once! For my poetry -- it helped me to go to Vermont Studio Center back in 2007. I also won a scholarship award when I was working on my dissertation. Otherwise, no. No awards. Even in elementary and high school I was always bypassed. I believe I was regarded by teachers and peers alike as something of a jagoff.
If you could plagiarize another poet's work without ever being discovered, whose work to you is worth stealing?
I really don't think I would steal someone's work. Because I'm (really am) a jagoff, I tend not to like much of what I read, and the older stuff, which I often mimic in my own poems, stuff by Eliot and Frost and then much farther back to Shakespeare and Donne, can't be "plagiarized" anymore because it's too well known. At that point my borrowing becomes parody. Possibly self-parody.
What is your favorite idiom?
My dad used to describe a fat person as having "more chins than a Chinese phone book." It's so offensive on so many levels, even I blush thinking about it. Definitely my favorite.
What is your favorite britishism?
I love how they say, "Good on you." Makes no sense.
What is your favorite phrase?
What is a word you would strike from the English language if you could?
Have you ever used that word in a poem?
Absolutely not. Though I was once told by a Kentucky poet never (he actually said never) to use the word "dangle" in a poem. I've used it a few times since then and it always makes me chuckle quietly to myself.
Will you, please? Ready set go:
Let's talk about a crampon. / Or better yet, let's use one. / It doesn't rhyme with ANYTHING, / but if it did, whatever.
[Applause]
You're reading soon at Unnameable Books in Brooklyn. What are some candidate names for your next book?
My fave is Pink Light, but the editor's not keen. I've also considered Balls, Quietly Killing It, Kinda, Note to Elfs, and Yo, Chechnya.
Are you engaged in any entrepreneurial business ventures, outside of professional poetry?
None. Well, I do help my daughter Amelia sell MONSTER BOOKMARKS which, at only a buck apiece, are a pretty good deal. But otherwise, none.
You, @aaronbelz, are an avid tweeter. How is Twitter making the world a better place?
Twitter takes away the deluge of photos and games and "friends" that Facebook has become and replaces it with lean bytes of info. Super lean, tantalizing for a poet and I suppose for anyone who likes a verbal challenge. It's abused, too, of course. But when it's done well there's nothing like it. I think it appeals to the American fascination with aphorism -- see Ben Franklin, Will Rogers, Yogi Berra. We like it short and sweet.
What can people -- your fans, and also random strangers -- expect from you in the coming year?
For the first time in my life I can honestly say that I have no idea what the next year holds for me. Fewer, truer friends and a modest but dependable source of income would be nice. A third book of poems is in the offing, also from Persea. I'll probably keep publishing articles and poems and just being me for the next 12 months. Oh yes, and expect a major announcement at some point. Very major.
Calling all HuffPost superfans!
Sign up for membership to become a founding member and help shape HuffPost's next chapter