Aaron Carter seems to be having a bit of a meltdown on Twitter. The musician has been very open with his followers about his heartbreak and regret after losing the love of his life ... about 10 years ago.
This "love" he is referring to is Hilary Duff. The two dated when they were 13 years old and the relationship was particularly meaningful to Carter. So much so, in fact, that he hasn't managed to move on from his teen dream girl. The only problem is that Duff wasn't his teen dream girl back in the day. Their year–and–a–half long relationship came to an end when Carter chose Lindsay Lohan over the "Lizzie McGuire" star.
Now Carter and Duff are both 26 years old and Duff is newly–separated. For Carter, this seems to be the perfect time to profess his love … on social media … very uncomfortably.
Carter's recent rant began on Tuesday, March 4, when he retweeted a photo of his ex.
Since then, the self–proclaimed hopeless romantic has frequently referred to his long lost love. Carter clearly blames himself for the decay of his relationship with Duff, referring to himself as a "stupid douche."
Don't be that stupid douche that loses the love of your life forever..
Like me...

— aaron carter (@aaroncarter) March 5, 2014
The self–deprecating remarks may be a little strong, but Carter doesn't seem to care:
I'll spend the rest of my life trying to better myself to get back to her.
I don't care what ANY of you think. 🙉

— aaron carter (@aaroncarter) March 5, 2014
In case there was any hesitation as to whom Carter was referring to, the singer made a point of clarifying. One fan replied to his tweet asking, "are you talking about hilary duff" and Carter took the time to respond, "sure am."
Thursday, March 6, Carter took to Twitter with a coy inquiry:
We're guessing the throwback Thursday remark is a nod to his history with Duff. But, will she actually be his #tbt?
Hilary Duff has not publicly responded to any of Carter's pleas for attention (on Twitter or otherwise), so Carter shouldn't keep his hopes up too high.
Carter declared bankruptcy in late 2013, but he's still making music. Let's not lose hope yet, Aaron! At least we still have that "Aaron Carter's Coming To Town" episode of "Lizzie McGuire"…
Related
Before You Go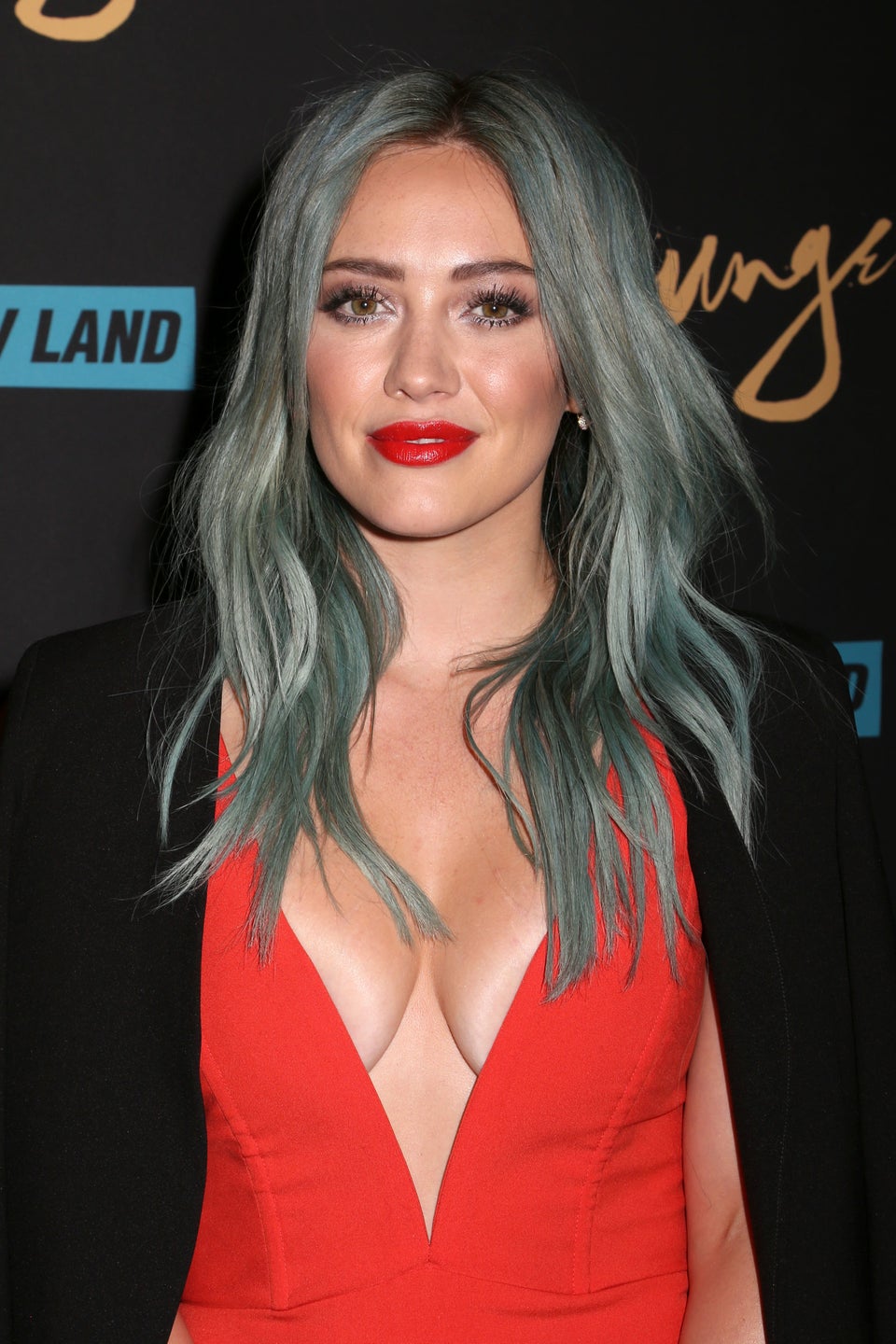 Hilary Duff
Popular in the Community