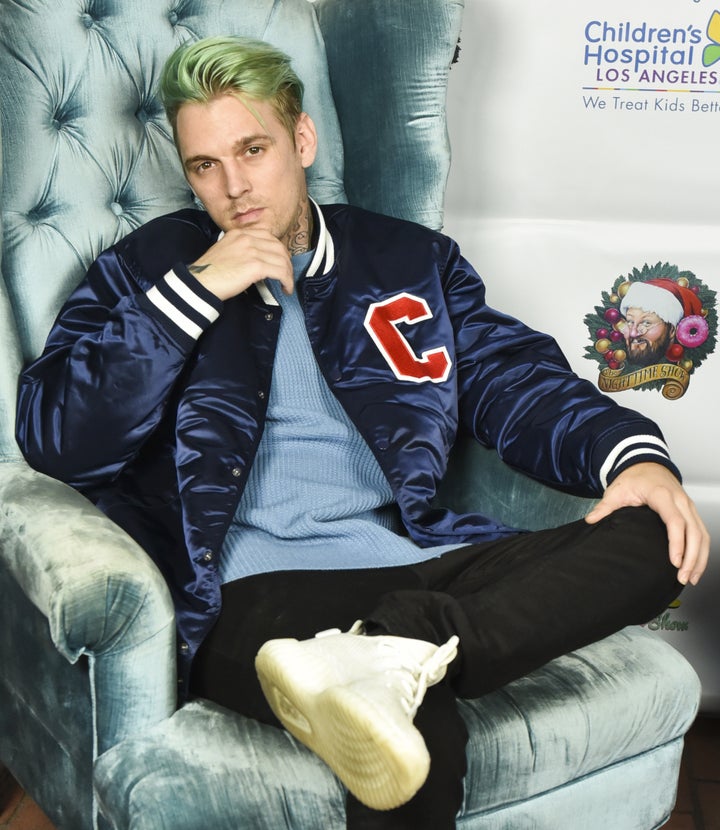 To say Aaron Carter has had quite the year is an understatement.
Not only was the former teen pop star arrested on suspicion of DUI in July, he went through a breakup a month later, did a stint in rehab this fall and publicly feuded with his brother, Backstreet Boy Nick Carter. It all sparked plenty of headlines, social media fodder and speculation about his well-being over the course of 2017. 
But now, Carter is looking ahead to the future.
The 30-year-old has a new album in the works, and says he's on "good" terms with Nick and is committed to staying healthy and out of trouble. His goal, he tells HuffPost, is to stay "happy" across "mind, body, soul and emotion." Pouring himself into music helps with that.
"LøVë," his first full-length album in 15 years, is due out in February. Carter says he feels great about the overall direction of the EDM-infused pop effort, especially because he's been involved in the making of it from the beginning. 
"I think I just worked on being the producer," Carter explained, adding that he was "making beats" and "writing songs" for the past 12 years, since he was 18 years old.
"I studied music and so that's kind of how the transition has been," he said.
Carter's new single, "Don't Say Goodbye," comes straight from the heart, much like the rest of the album. 
He wrote the track about his now-ex-girlfriend Madison Parker. The two split in August.
"I was writing the songs while she was with me," Carter said. "All the songs are about two different girls that didn't work out. There's pain in them ... You feel the beat and the storyline — 'Don't Say Goodbye' is a story. And it's about my ex who was traveling all over with me doing photography."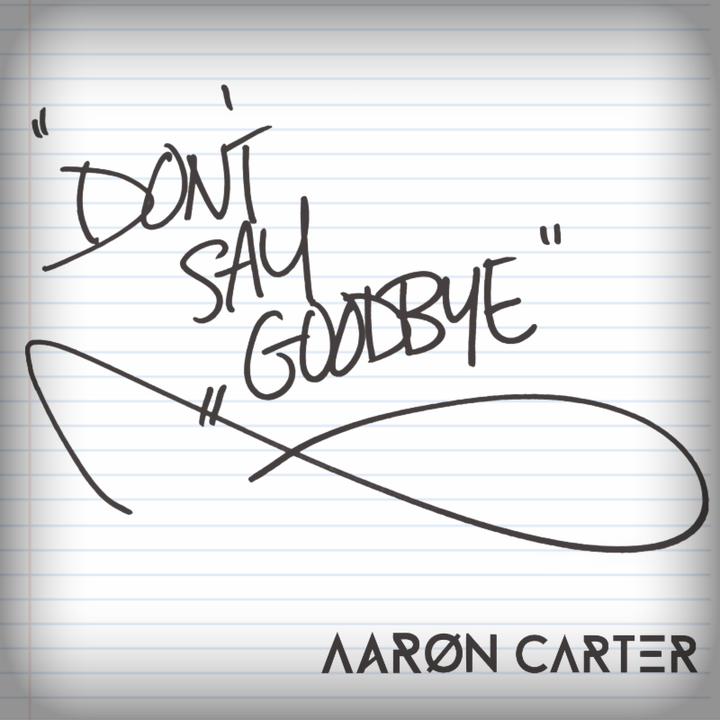 It's a song that's apparently resonating with listeners, too.
"So many of my fans have hit me up about it because they are dealing with their own relationships, and I'm a talking point to them through the music," he said. 
It feels vulnerable to transfer his feelings through lyrics and music, but vulnerability is a feeling Carter is accustomed to. 
"I am vulnerable myself," he admitted. "When it comes to this industry, I try to keep it as real as possible. At least, now I do."
Part of that realness involved his coming out as bisexual. In August, Carter revealed that he "started to find boys and girls attractive" as a teenager, and had "an experience with a male" whom he "worked with and grew up with."
"It's my personal life, and it has nothing do with them [critics or anyone else], so whether I choose to be with a man or a woman, that's my decision," he told HuffPost.
At the end of the day, Carter said, "I want to be loved and truly loved." At 30, he wants to avoid being someone who's "confrontational" or "fights" with others.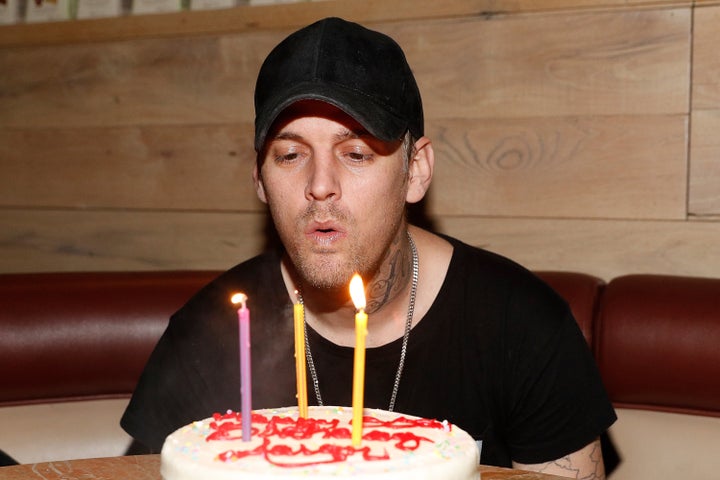 The new year will serve as a much-needed fresh start. 
"I'm actually really excited about it," he said. "I want to stay on by best behavior and do the best I can. I'm always working. I'm always in the studio. I just want to focus on that."
Calling all HuffPost superfans!
Sign up for membership to become a founding member and help shape HuffPost's next chapter
BEFORE YOU GO
PHOTO GALLERY
Nineties Boy Bands