We have a long way to go when it comes to having a healthy, productive dialogue about mental health. Case in point? Reactions to the death of former NFL player Aaron Hernandez.
Hernandez, 27, died by an apparent suicide in a Massachusetts prison on Wednesday, according to reports. Hernandez, who was convicted of murder for the 2013 killing of Odin Lloyd, was serving a life sentence at the time.
Twitter users were quick to mock Hernandez's cause of death, making memes about suicide: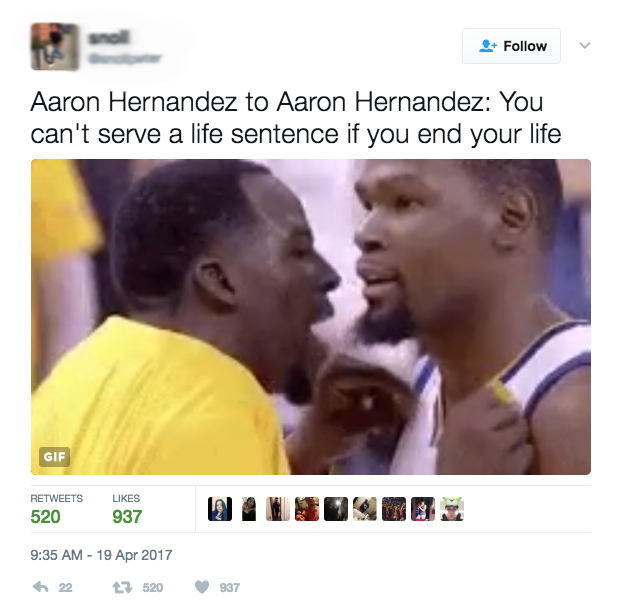 Others ridiculed the method of his death. Some also made in-jest references to the Netflix show "13 Reasons Why," which is about a high school student who dies by suicide and leaves behind tapes for her classmates: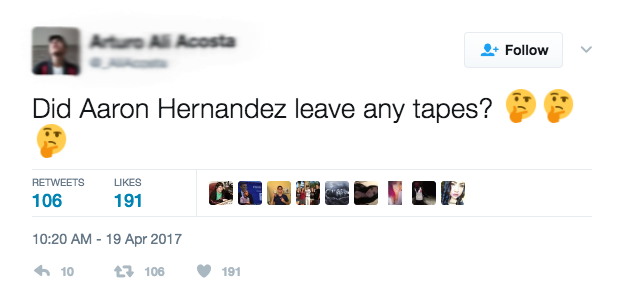 But there's no reason suicide should be fodder for off-hand humor. Hernandez may have had a murder conviction, and the circumstances surrounding his death are complex, but that doesn't give anyone a pass to joke about the way he died. Suicide should never be a punchline.
More than 44,000 Americans die by suicide every year, making it the 10th leading cause of death in the United States. And the phenomenon is only getting worse: A 2016 report found that suicide rates have increased by 24 percent in the last decade and a half, making it a huge public health issue.
Making a joke of suicide at Hernandez's expense stigmatizes this very real problem. It sends the message that others who may be contemplating self-harm can be considered "less than" or reduced to a 140-character quip.
The more people who address suicide with the sensitivity it deserves, the more likely people with mental health issues are to get help. Studies suggest that stigma attached to mental illness often silences those who experience it and prevents them from seeking treatment.
Hernandez's behavior when he was alive was inexcusable. His cause of death is a tragedy. The two are not mutually exclusive. Talking about suicide with anything less than empathy does a major disservice to those who struggle with mental health issues every day.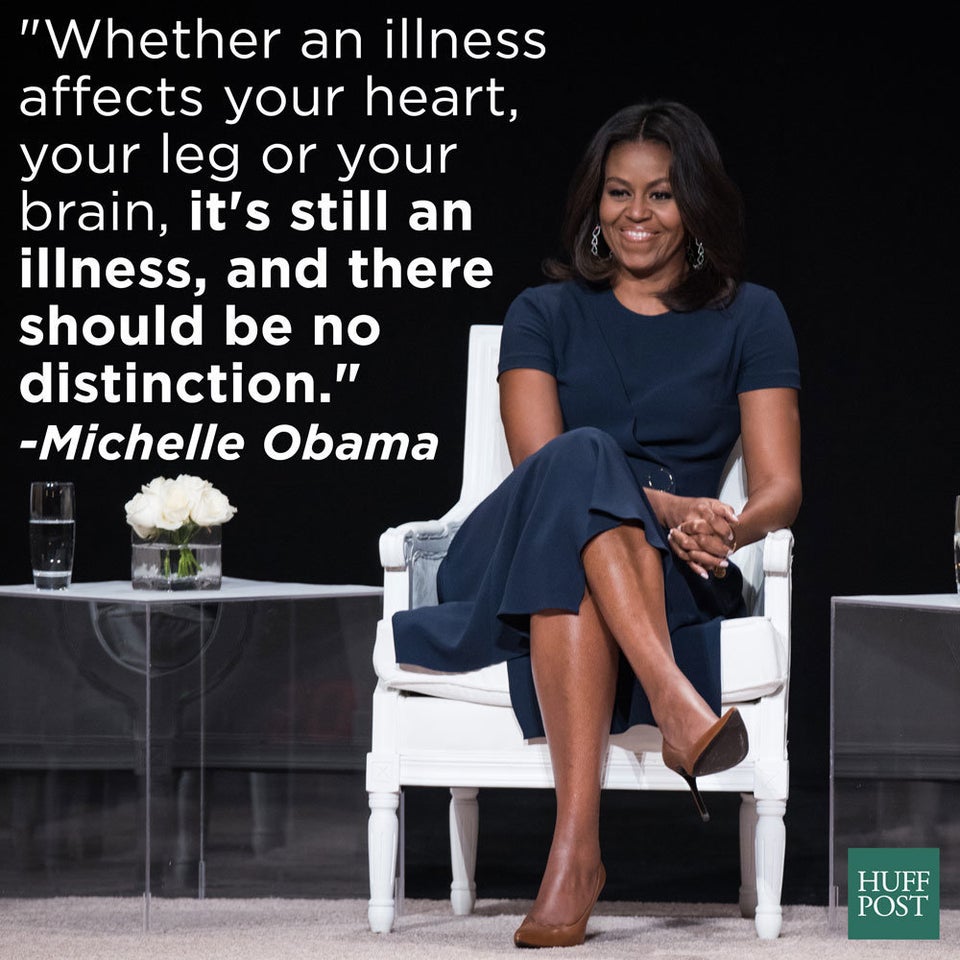 Celebrities On The Importance Of Mental Health