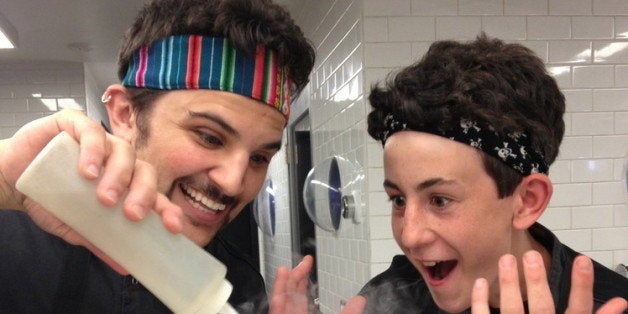 Like many high schoolers who take on food industry jobs as a summertime gig, 16-year-old Aaron Kirschner spent his vacation working in a kitchen.
"Rather than go on vacation for the summer, I'd rather learn," Kirschner told HuffPost last month.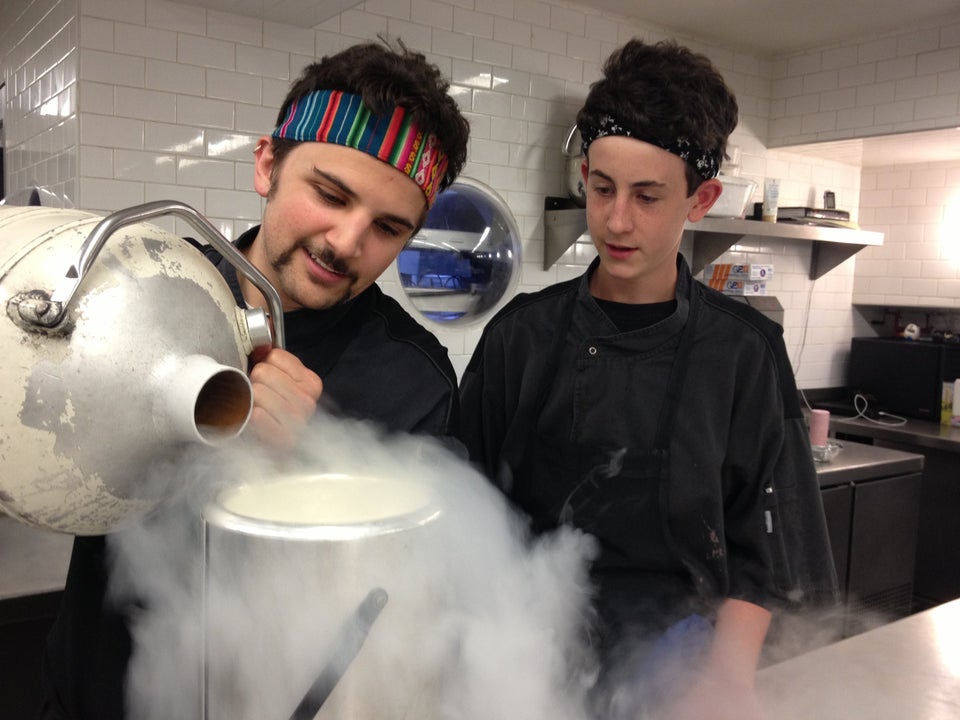 Aaron Kirschner, Culinary Prodigy
When he first arrived last summer, Moto's staff learned then-15-year-old Kirschner's boyish, freckle-faced looks belied a seriousness and focus that would rival chefs twice his age.
"One thing that really impressed me was his maturity level," Farina said. "Within two days, he knew all the plate-ups. He could slide into everything and fit right in with the flow."
"All I know is that the culinary world is awesome," the chef continued. But it doesn't mean anything if you can't pass it on."
Prior to his stops in NYC and Chicago, Kirschner held a job for two years at a cafe in his native Boulder. At age 13, he hosted his first pop-up restaurant, rounding up friends to take all the furniture out of his parents' house, don suits and ties and do their best imitation of what Kirschner had seen on TV.
"I didn't know how to cook, I was just watching 'Top Chef' a lot," Kirschner said. "It was such a disaster, I didn't do it again for two years."
With his interest piqued by "Top Chef," a cooking class in sixth grade where Kirschner's teacher praised his scrambled eggs ("mine were the only ones that weren't burnt") provided a further prod. Soon after, he purchased the French Laundry cookbook and never looked back.
With his impressive resume still growing, Kirschner turned down the chance to go back to New York. "I wanted to come here," the teen said of his return to Moto. "I learned more in two weeks than all the time I spent at 3-star Michelin restaurants. When I do my stage I want to coming away learning something. I want transformation."
While Kirschner learned to wield liquid nitrogen for passion fruit desserts and clean ultra valuable chanterelles, Farina said the young chef helped Moto's kitchen right back, bringing a novel approach to decisions like dish presentation. And though Farina said they wanted to be sure the teen wouldn't be overwhelmed in the high-intensity environment, they pushed him, too.
"The first day back in Moto's kitchen, Richie taught me how to break down a goat," Kirschner said.
Though he spent time in one of the city's best kitchens, Kirschner said he had few days off to dig in to Chicago's food scene as a customer -- but he made an exception this summer.
"I saved up and I'm going to Grace to take my dad out to dinner for his birthday," he said in July, later writing HuffPost to add, "[Grace] was the best meal I've ever eaten."
Soon, he'll head back to school with his peers where his culinary prowess and enviable work experiences won't be the only things that set him apart.
"I should get my license by now," the 16-year-old said. "That'll have to change soon."
CLARIFICATION: The story has been updated to clarify the length of Kirschner's stages at Le Bernadin and Eleven Madison Park were significantly shorter than those at Moto.
Before You Go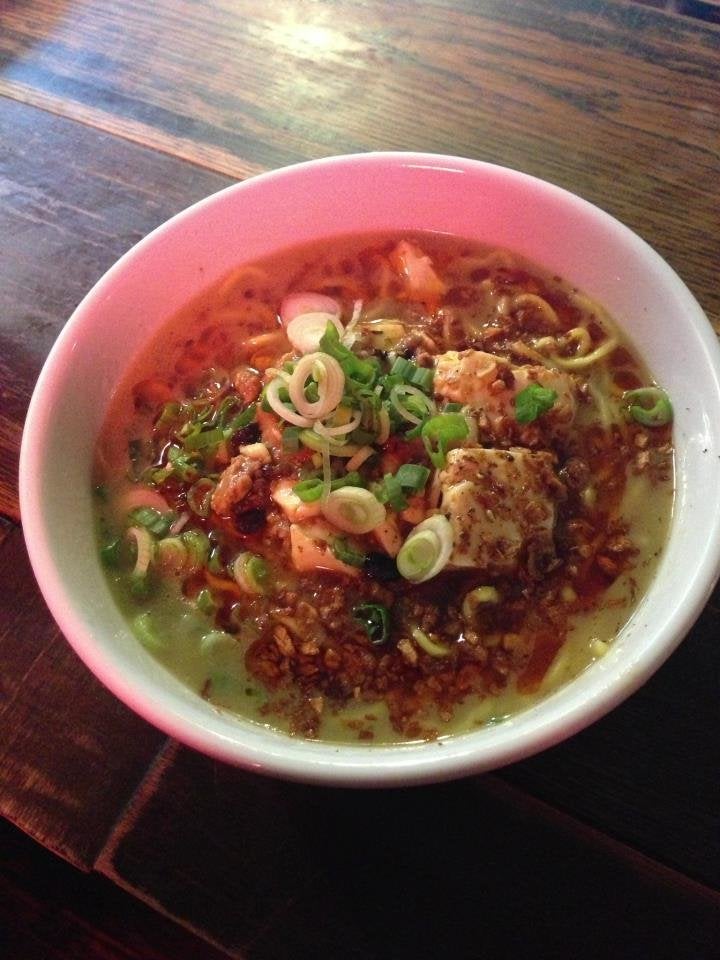 Best New Chefs 2013
Popular in the Community