An Oregon baker could face legal action after turning away a lesbian couple who sought a cake for their forthcoming wedding.
As KATU first reported, Sweet Cakes Bakery owner Aaron Klein admitted he denied a lesbian bride-to-be service after she visited his shop on Jan. 17. The woman who filed the complaint tells the station that she had previously purchased a wedding cake from Sweet Cakes for her mother, and was only refused after she specified that this cake was for a same-sex wedding.
Klein, who reportedly owns the bakery with his wife Melissa, told NBC he was simply living in accordance with his religious beliefs by rejecting the lesbian couple's request. Furthermore, he believes his decision to deny the couple service is protected by his Constitutional right to practice his religion as he sees fit.
"I believe that marriage is a religious institution ordained by God," Klein is quoted as saying. "A man should leave his mother and father and cling to his wife ... that to me is the beginning of marriage."
Specifying that he does not consider himself to be anti-gay -- "I'll sell [gay people] stuff...I'll talk to them, it's fine" -- Klein went on to note, "I'd rather have my kids see their dad stand up for what he believes in than to see him bow down because one person complained."
While he denies the lesbian couple's charge that he referred to them as "abominations unto the Lord," he said he'd rather close down his business than "be forced to do something that violates my conscience," according to KATU.
But now, the question for Oregon Attorney General's civil enforcement officers is whether or not Klein's beliefs are enough to defend him against the Oregon Equality Act of 2007, which prohibits discrimination against people based on their sexual orientation and gender identity, KPVR reports.
It isn't the first time that a same-sex couple has been turned away for a wedding cake. In July, a Colorado gay couple hoped to order a cake from Lakewood's Masterpiece Cakeshop but were reportedly refused by owner Jack Phillips, who is said to have told them his business doesn't support same-sex marriage.
Similarly, in November 2011, a lesbian couple was denied a wedding cake by the Christian owner of an Iowa-based bakery. "I didn't do the cake because of my convictions for their lifestyle," Victoria Childress, who runs her bakery from home, told KCCI-TV at the time. "It is my right, and it's not to discriminate against them. It's not so much to do with them, it's to do with me and my walk with God and what I will answer [to] Him for."
Before You Go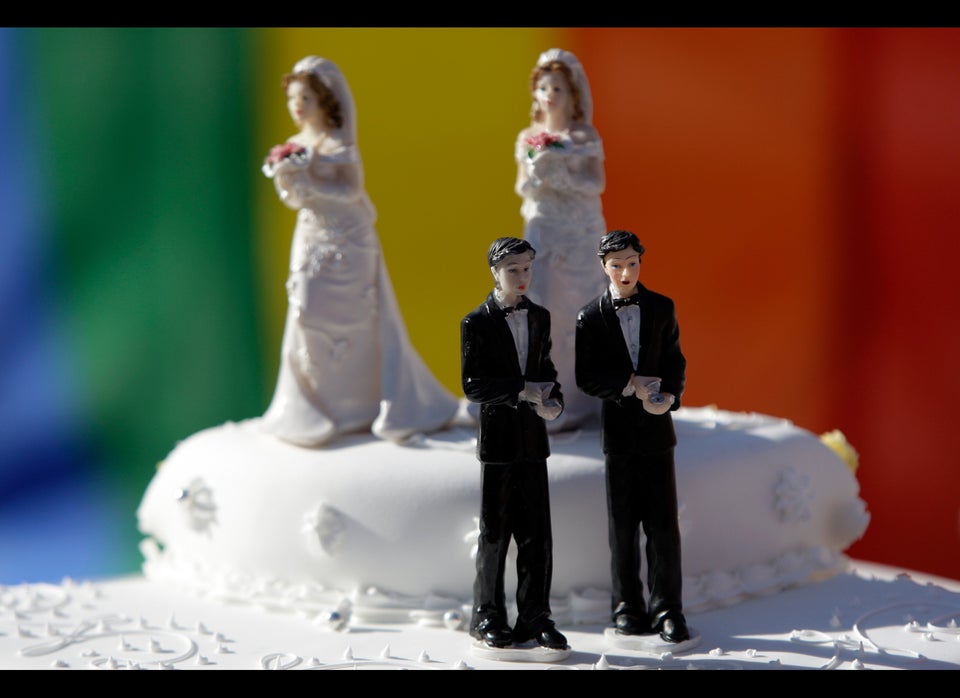 LBGT Service Cases
Popular in the Community