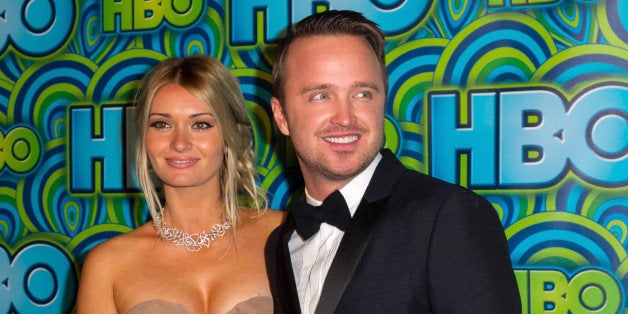 Case in point? In an interview published in the February 2014 issue of Details magazine, the "Breaking Bad" star recalled the time that he sent an email to all of his wedding guests, asking them to learn the words to "Beauty" by the Shivers for a special Big Day surprise for his wife, Lauren Parsekian.
"I tracked down the lead singer in Brooklyn. He's afraid to fly, so he drove all the way to Malibu. When he got to the song and everybody else joined in, Lauren just started weeping in the most beautiful way ever. It's all about embracing those moments, throwing in surprises whenever you can."
We're not at all surprised that he would go out of his way to do something like this for his beloved "pretty bird". In August, the actor told People magazine, "I will be in the honeymoon phase until I leave this planet. Getting married to Lauren was the greatest accomplishment of my life. I will be forever grateful."
Read the full interview here.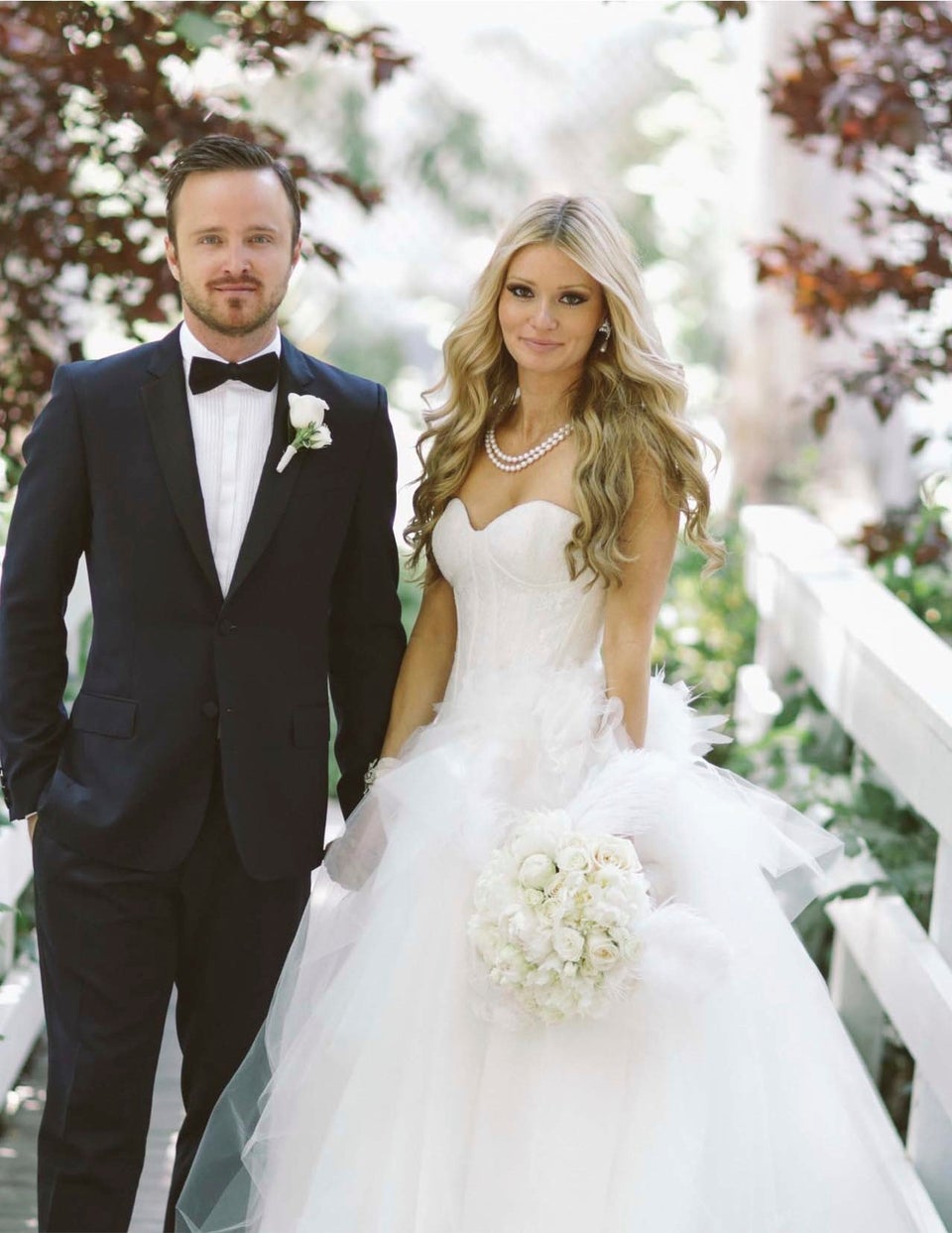 Aaron Paul + Lauren Parsekian's Wedding