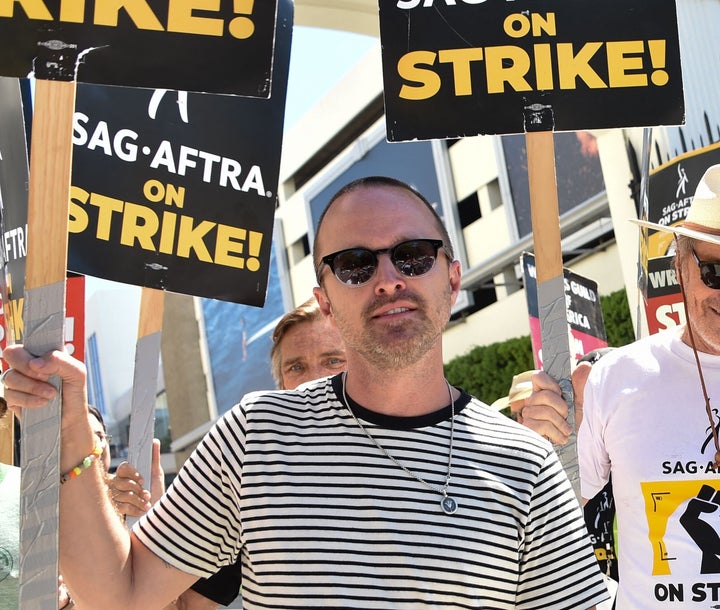 Aaron Paul is making his frustration crystal clear.
While standing on the picket line in front of Sony Pictures Entertainment Studios in Culver City, California, with his co-stars Bryan Cranston and Jesse Plemons, Paul said it's time for streaming services to "pony up" and pay the talent properly.
"I don't get a piece from Netflix on 'Breaking Bad,' if we're being totally honest, and that's insane to me," Paul told ET Canada.
"Shows live forever on these streamers, and it goes through waves," Paul continued, adding that he recently saw that "Breaking Bad" was trending on Netflix.
"I think a lot of these streamers, they know that they have been getting away with not paying people a fair wage, and now it's time to pony up."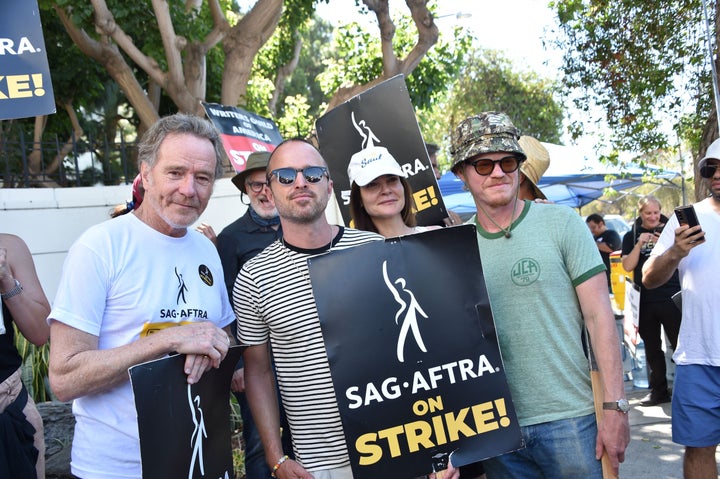 When Paul was later asked if he felt "optimistic" about the strikes, he gave a very Jesse Pinkman-like response.
"I think so, yeah, because we're not going anywhere," Paul said, full of angst. "So, they got to do something!"
"Breaking Bad" creator Vince Gilligan has credited Netflix as the reason why his incredibly popular and critically acclaimed series went from a modest to a smash hit series.
"I think Netflix kept us on the air," he told reporters in 2013 after the show won its first Outstanding Drama Series Emmy, according to Variety. "Not only are we standing up here (with the Emmy), I don't think our show would have even lasted beyond season two. … It's a new era in television, and we've been very fortunate to reap the benefits."
After Netflix began airing old episodes of the drama about a high school chemistry teacher (Cranston) teaming up with one of his students (Paul) to cook meth, the show became more popular on AMC, its original network, Vox reported. According to the outlet, the Season 4 finale of "Breaking Bad" had less than 2 million viewers — but when the series finale aired two years later, its audience had ballooned to 10 million.
Vox also noted that AMC has said that Netflix is just one of many reasons why the show blew up and also credited video-on-demand and "Breaking Bad" marathons that the network would run as reasons for gaining a wider audience.
Support HuffPost
The Stakes Have Never Been Higher
Popular in the Community