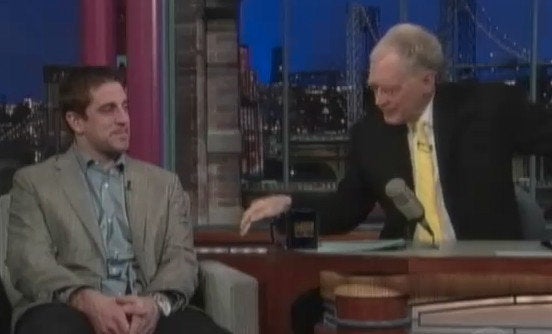 Green Bay Packers quarterback Aaron Rodgers managed not to bash Brett Favre, but sometimes silence says a lot.
Appearing on "The Late Show with David Letterman" last night, Rodgers touched on a little bit of everything, from junior college ball, to Charles Woodson's injury, to Brett Favre. While Rodgers didn't say anything bad about the former Packer, he doesn't exactly speak highly of his former teammate.
Decide for yourself by watching the interview below. There's definitely a few Green Bay fans in the audience.
Popular in the Community