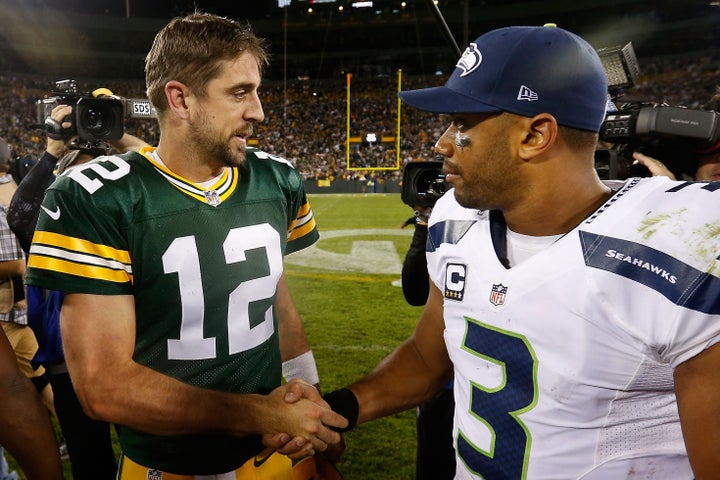 The man upstairs didn't play during the Green Bay Packers' 27-17 win over the Seattle Seahawks on Sunday night, but didn't stop the team's quietly Christian quarterback from taking a subtle God-related shot at the openly Christian quarterback on the other side.
After throwing two touchdowns against the Seahawks at Lambeau Field in Green Bay, Wisconsin, Packers quarterback Aaron Rodgers credited God in his postgame press conference. "I think God was a Packer fan tonight," he told reporters.
Chalking the results of sports games up to faith is a common practice for religious athletes -- something that Seahawks quarterback Russell Wilson did after beating Rodgers' Packers in last season's NFC Championship game in January.
Two days after that game, Rodgers, a Christian man himself, disagreed with Wilson's belief that God had intervened to set up an NFC Championship victory.
Rodgers has been more reserved about publicly expressing his faith than many other NFL players in the past. While he once told ESPN Wisconsin that he puts "God first" in 2011, he once spoke in depth with the Milwaukee Journal-Sentinel about trying to be selective in when he discusses his religion.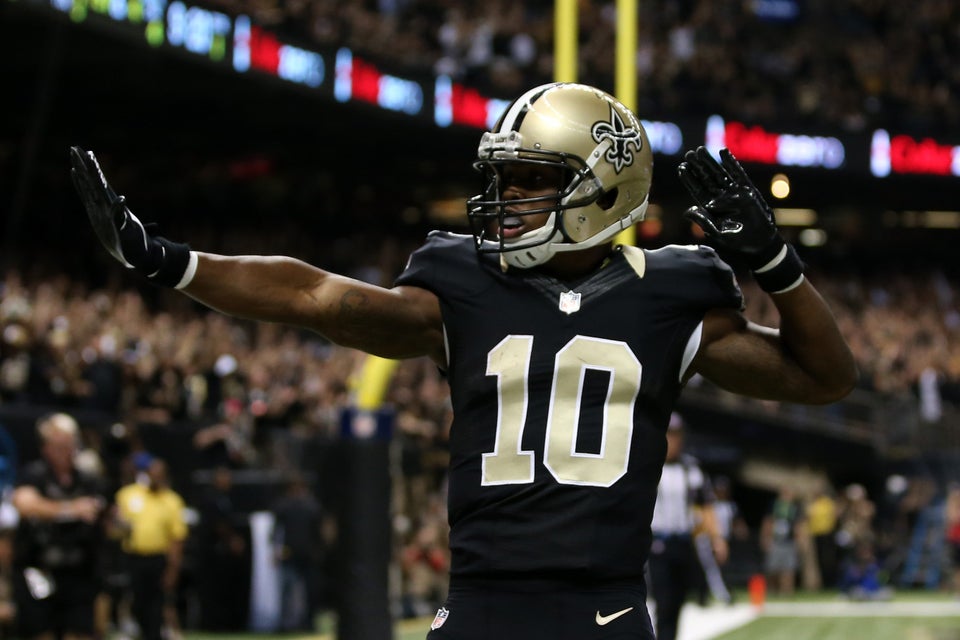 2015 NFL Breakout Stars
Popular in the Community