Schock's response: "Uh, well, I, I just haven't."
When pressed whether there was a reason, the congressman wasn't much clearer.
"I think everybody has a set of beliefs on issues, social issues in particular, that are a reflection of how they were raised and their set of beliefs," he said.
(Watch the video above to hear the rest of Schock's response.)

Schock has previously expressed his opposition to marriage equality -- he told BuzzFeed's Chris Geidner last year that he'd support a federal marriage amendment banning same-sex marriage. When it was explained to him that that would block states from OKing same-sex unions within their borders -- he conceded that he had not "really thought too much about it." He also criticized President Obama and the Department of Justice for not defending the Defense of Marriage Act in federal court.
The 31-year-old congressman was criticized last week by fellow rumored gubernatorial challenger and venture capitalist Bruce Rauner, who said Schock is "not even close" to being qualified to be Illinois governor. Schock called Rauner's criticism "interesting" given that he claims Rauner previously encouraged him to run for the office.
Schock, who has yet to formally announce a gubernatorial bid, has also lashed out against possible Republican rivals state Sens. Bill Brady and Kirk Dillard, who he described as part of a group of "a lot of the same horses [that] trot out on the track that have proven nothing more than they can lose an election" in Illinois, according to a Chicago Tribune interview.
Related
Before You Go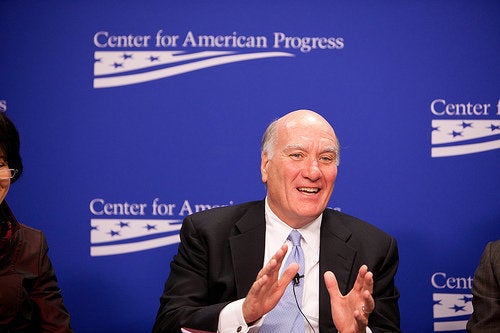 Illinois 2014 Race For Governor: Candidates Past, Present And Potential
Popular in the Community