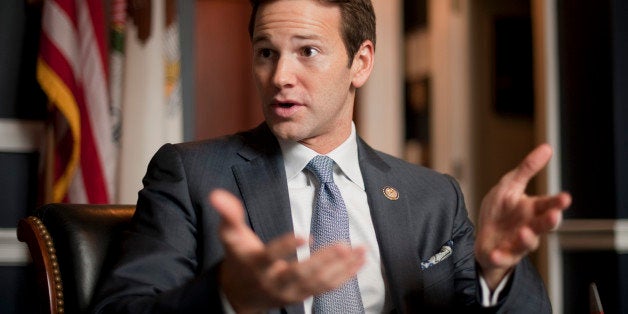 The six-year veteran of Congress is facing his third ethics complaint in less than a month over claims he spent both taxpayer and campaign money for private planes -- a violation of House rules governing air travel.
Per the complaint, the spending in question includes nearly $17,000 in payouts to a company called Lobair LLC from 2012 to 2014, as well as nearly $27,000 from Schock's congressional and PAC funds paid to D & B Jet, Inc. between 2011 and 2012. The complaint notes that D & B Jet owner Darren R. Frye is "a major contributor to Rep. Schock's campaigns."
Ironically, it was the congressman's penchant for snapping pictures of his travels that may have spurred Wednesday's complaint: By cross-referencing location metadata from Schock's Instagram photos with various flight records and other expenses that were ultimately billed for air travel against Schock's office and PAC, the Associated Press found Schock has spent more than $40,000 in air travel aboard mostly donor-owned planes.
The House Committee on Ethics' Rule 23 stipulates that House members and their staff cannot use "personal, official, or campaign funds to pay for a flight on a non-commercial aircraft." The rule was amended in 2013 to allow members to use personal or taxpayer funds on charter flights, but not to reimburse private travel (i.e. the kind that have links to donors).
The first claim of Schock's ethics violation came in early February after his staff tried to squash a Washington Post story about the congressman's elaborately re-decorated D.C. office. The story revealed he had accepted free interior design work in excess of the House rules on gifts.
REAL LIFE. REAL NEWS. REAL VOICES.
Help us tell more of the stories that matter from voices that too often remain unheard.
BEFORE YOU GO
PHOTO GALLERY
Rep. Aaron Schock's New Office