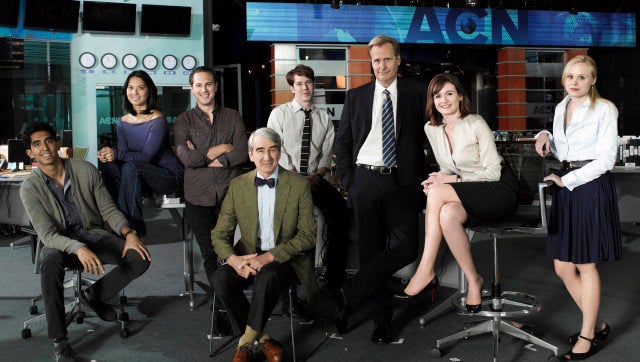 The writers' room at "The Newsroom" is going to look very different come Season 2. According to The Daily, creator Aaron Sorkin has reportedly fired the entirety of the show's writing staff with the exception of ex-girlfriend Corinne Kinsbury.
A separate report from EW cites a show insider who insists the layoffs aren't quite so severe. "Every year each show reassesses the needs of its writing staffs," HBO told EW in a statement. "This process is nothing out of the ordinary."
In a May interview with Vanity Fair, Sorkin admitted that his eight-person writing staff didn't actually do any writing in the first season:
Sorkin, who has been criticized for credit hogging—most often, the television writing process is highly collaborative—defended his method. "I create these shows so that I can write them," he said flatly. "I'm not an empire builder. I'm not interested in just producing. All I want to do is write. I came up as a playwright—writing is something you do by yourself in a room.

"That said, I couldn't possibly write the show without that room full of people. I go in there, and we kick around ideas. I'm writing about all kinds of things I don't know anything about. So they do research for me."
The show has seen its share of criticism since premiering on June 24, with HuffPost TV's Maureen Ryan calling it "a dramatically inert, infuriating mess." "The Newsroom" has also come under fire for its portrayal of women, in particular. Despite this, the series is performing fairly well in the ratings, drawing 2.1 million viewers for its premiere and earning a Season 2 renewal shortly after the second episode aired.
"Newsroom" fans need not be alarmed, though; if Sorkin really pens each installment with little input from his staff, this behind-the-scenes shake-up shouldn't impact what's seen on screen too dramatically. (Although your opinions may vary on whether that's a positive or a negative.)
"The Newsroom" airs Sundays at 10 p.m. ET on HBO.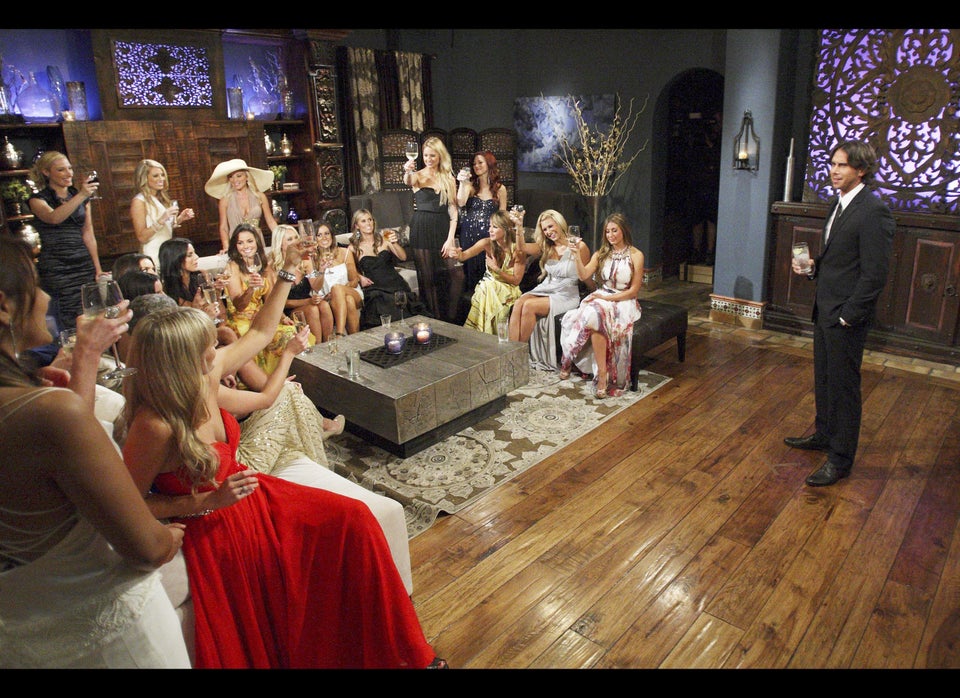 2012 Renewal Index: Canceled, Safe and on the Bubble Shows
Popular in the Community