Aaron Stein, 35, allegedly robbed a PNC Bank in Crafton by telling employees he was carrying an explosive device.
"He stated he had a bomb, showed the teller wires hanging out from his shirt and demanded cash," Crafton Police Chief Mark Sumpter told WPXI.com.
Police said the teller gave Stein an undisclosed amount of cash, but called 911 after he fled.
Stein was arrested after Robinson Township Officer Mike Gastgeb spotted his white Toyota sedan along the road.
Another officer on the scene found money in a garbage bag inside Stein's car. Beneath the front passenger seat, officers found the "bomb" Stein is accused of using. Sumpter said it was made out of "a box, black tape, vibrator and cellphone," according to NBC News.
Police say Stein confessed to the robbery and claimed he never had a real bomb. Nevertheless, a bomb squad was called to the scene and robots removed items from the car. A briefcase was found in the trunk but no explosives were found, according to CBS News.
Stein was charged on nine felony counts including aggravated assault, robbery, threatening to use a weapon of mass destruction. Because he allegedly pretended a sex toy was a bomb, he is also being charged with possessing a facsimile weapon of mass destruction.
A preliminary hearing will be held June 25 in Allegheny County Magisterial District Court.
Like Us On Facebook |

Follow Us On Twitter |

Contact The Author
Related
Before You Go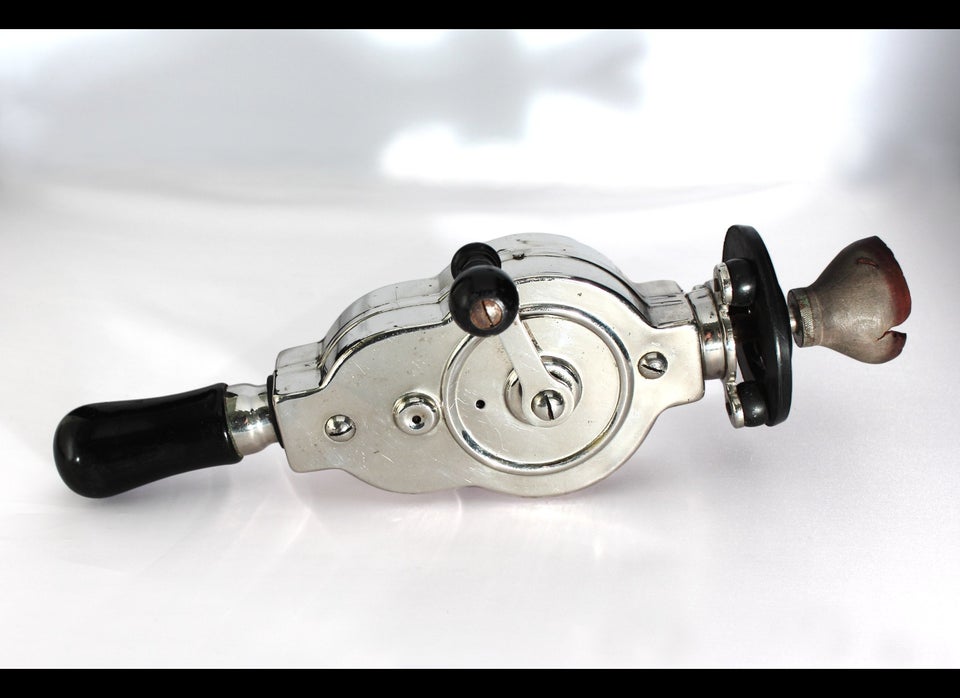 Antique Vibrators Get Their Own Museum In San Francisco
Popular in the Community