 WASHINGTON -- U.S. Attorney Carmen Ortiz, under fire over her office's aggressive prosecution of Internet activist Aaron Swartz, was admonished by a federal appeals court in 2004 for advocating a harsher jail term for a defendant than she had promised him in a plea-bargain agreement, according to a court document.
Ortiz, a potential candidate for Massachusetts governor or the federal judiciary prior to Swartz's January suicide, has come under congressional criticism for allowing Assistant U.S. Attorney Stephen Heymann to pursue an aggressive Internet fraud case against Swartz. A court decision from 2004 revealed that Ortiz, while an assistant prosecutor herself, also used an aggressive tactic. A Justice Department spokesman wasn't available to comment.
Swartz committed suicide two years after he was arrested on federal hacking charges. Prosecutors had told Swartz they would recommend a seven-year prison sentence if he did not plead guilty to a felony and agree to serve six months behind bars. The charges against Swartz accused him of violating a terms of service agreement with the online database of academic articles, JSTOR. Swartz downloaded millions of articles quickly, rather than a few at a time. JSTOR had opposed Swartz's prosecution.
The case has become a flashpoint for Internet activists seeking to reform outdated hacking statutes and for critics of the criminal justice system seeking to curtail abusive prosecutions. Several lawmakers have questioned Attorney General Eric Holder over the Justice Department handling of the case.
The letter from "A Concerned Boston Lawyer" was sent to House Oversight Committee Chairman Darrell Issa (R-Calif.), along with Rep. Zoe Lofgren (D-Calif.), Rep. Alan Grayson (D-Fla.), Rep. Jared Polis (D-Colo.), Sen. Elizabeth Warren (D-Mass.), Sen. Ron Wyden (D-Ore.), and Sen. John Cornyn (R-Texas). It includes an ruling from a 1st U.S. Circuit Court of Appeals, also available on the court website.
According to the ruling, Ortiz had agreed to seek a sentence at the "low end of the guideline range calculated by the court" in a fraud case against Donald Gonczy if he agreed to plead guilty to wire and mail fraud for selling bogus appraisals to timeshare owners.
The court calculated a sentencing range of 70 months to 87 months. When Ortiz was asked to recommend a sentence, she began by stating that "the government would be seeking 70 months," a punishment "in line" with the plea deal. But she followed this statement with a lengthy digression on the severity of Gonczy's crimes. After the court interrupted her for being "repetitive," Ortiz concluded, "The defendant at a minimum deserves what the guidelines provide for and those are his just desserts," according to the document.
Gonczy ultimately received an 84-month sentence.
When Gonczy appealed, the Justice Department argued that Ortiz had been pressing not for a harsher sentence, but to pre-empt Gonczy's argument for a sentence shorter than 70 months.
The 1st Circuit Court of Appeals rejected Ortiz's argument.
"While paying lip service to a term of 70 months' imprisonment, the AUSA [Ortiz] substantively argued for a sentence at the higher end of the guidelines," Judge Juan Torruella wrote. "In doing so, the government violated the plea agreement it entered into with Gonczy."
Torruella vacated the sentence and sent the case back to the lower court for a resentencing of Gonczy.
The appeal appeared to have little impact on the trajectory of Ortiz's career. President Barack Obama nominated her to be the U.S. attorney for Massachusetts in September 2009, praising her "diligence, intellect, integrity and their commitment to serving the public good." She was confirmed by a unanimous Senate vote in November of that year.
The current bipartisan House Oversight Committee investigation into the Swartz case has brought increased scrutiny to a common tactic in which prosecutors threaten a defendant with a lengthy prison sentence, pressuring them to plead guilty to avoid a catastrophic outcome.
"Overprosecution is a tool often used to get people to plead guilty rather than risk sentencing," Issa told HuffPost in January. "It is a tool of question. If someone is genuinely guilty of something and you bring them up on charges, that's fine. But throw the book at them and find all kinds of charges and cobble them together so that they'll plea to a 'lesser included' is a technique that I think can sometimes be inappropriately used.'
Read the full anonymous letter to the House Oversight Committee here.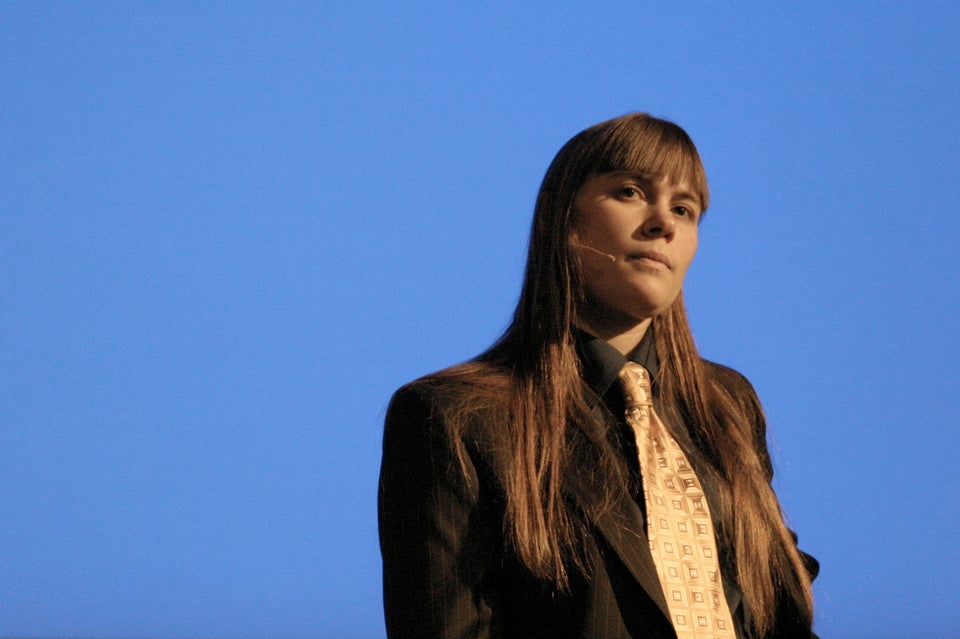 Remembering Aaron Swartz
Popular in the Community