 Officials at the Massachusetts Institute of Technology declined to support a plea deal that could have allowed Aaron Swartz to avoid prison because they said the university held "differing opinions" over his alleged actions, Swartz's father told The Huffington Post on Thursday.
In an interview, Robert Swartz said he asked university officials on three occasions to intervene on his son's behalf by asking prosecutors to seek a lighter punishment, but the university declined.
"The reason I was given was there were many differing opinions in the MIT community on this topic and therefore they had to remain neutral," Swartz told HuffPost. "They put institutional concerns ahead of compassion."
On Friday, Aaron Swartz, 26, a well-known Internet activist, was found dead in his apartment of an apparent suicide. He was facing trial in April for allegedly stealing millions of scholarly journal articles from the digital archive JSTOR using MIT's network. If convicted of all 13 felony counts, he could have faced up to 35 years in prison.
Swartz suffered from depression, and his reasons for taking his own life remain unclear. But his supporters say that his looming federal trial was a contributing factor in his death. They blame prosecutors for aggressively pursuing the case and MIT for not stopping it.
An MIT spokeswoman said the university would not comment until the investigation was completed.
"It pains me to think that MIT played any role in a series of events that have ended in tragedy," Reif said.
Richard Stallman, a free-software activist with close ties to the MIT community, said the university contacted law enforcement to investigate the case -- which led to the involvement of the Secret Service and U.S. Attorney's office -- "before MIT knew whether anything was wrong."
"Somebody was trying to figure out why they were getting all this traffic on their network, and without even intending to, they got the government involved," Stallman said in an interview. "MIT needs to change its policies to make sure that never happens again."
Robert Swartz said his son rejected that offer because he believed he did nothing wrong. He also said his son suffered from a medical condition -- ulcerative colitis -- that would prevented him from serving in prison.
Unlike JSTOR, which publicly distanced itself from the charges against Swartz, MIT remained silent during the investigation -- a position that his father criticized on Thursday.
"We asked MIT if they would do something similar to what JSTOR did because it was clear that what the government was asking was completely out of proportion to the alleged crimes," Robert Swartz told HuffPost. "MIT said clearly to us that they were unwilling to advocate for Aaron."
It is difficult to determine what MIT's actual reason was for not supporting Swartz in plea negotiations. The university did not conduct an official survey to gauge how professors and students felt about the case. Some professors said they were unaware that the university was still involved in Swartz's case.
"I didn't know there was even an issue for MIT to weigh in about," Scott Aaronson, a computer science professor, said in an interview. "If I had known he was facing the prospect of a decade or more in prison and there was something that MIT could do to affect it, I would have signed a petition or done something."
The unscientific poll of 35 professors, which was taken in July 2011, showed divisions over the case, with most saying they "strongly did not identify with Swartz's alleged actions."
At the time, Swartz was a fellow at Harvard University, not a student at MIT, but his lawyers argued that MIT's Internet policy allowed unfettered use of its network.
MIT officials assisted law enforcement in their investigation by installing video surveillance to catch Swartz returning for his laptop and turning over data captured from his laptop to the Secret Service without a warrant or subpoena, Swartz's attorneys argued in court filings.
In a statement to the student newspaper, she said the university "acted responsibly in unique circumstances to protect its network and ensure the ability of members of the MIT community to access important scientific journals."
But Robert Swartz said Swartz was not the first student to download large amounts of scholarly journals on MIT's network. He also said that he doesn't think the university was required to help authorities in their investigation without a subpoena.
And, he added, he believes MIT could have put a stop to the investigation by asking prosecutors to stop pursuing it.
"I sat at one meeting with the chancellor [of MIT] and I asked, 'Why are you doing this? You're destroying my son,'" Robert Swartz said. "He said he wasn't. But he was wrong."
Before You Go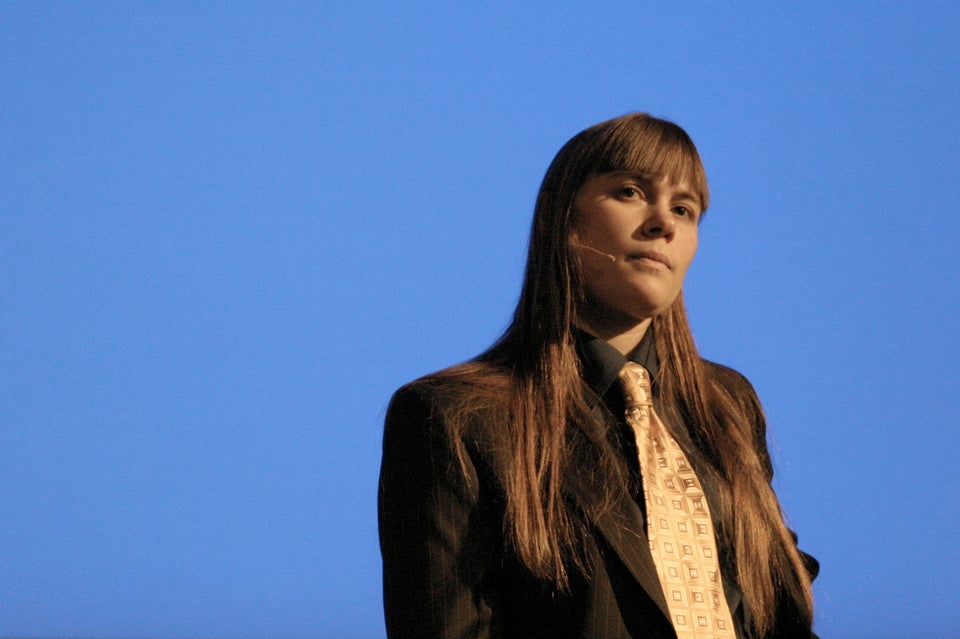 Remembering Aaron Swartz
Popular in the Community