Heymann took the lead in the much-criticized effort to imprison Swartz, who committed suicide in January, and was the attorney who handled the case on a day-to-day basis, reporting to U.S. Attorney Carmen Ortiz. Swartz' attorney Eliot Peters has filed a complaint with the Department of Justice's Office of Professional Responsibility (OPR), a step that indicates just how egregious the defense team considers Heymann's professional behavior. A redacted version of the letter was obtained by The Huffington Post.
In the document, Peters argues that Heymann withheld exculpatory evidence. At issue was whether the federal government had properly obtained a warrant to search Swartz' computer and thumb drive. Peters argued that the government failed by waiting more than a month to obtain the warrant. Heymann countered that he couldn't get a warrant because he didn't have access to the equipment. But an email in Heymann's possession, which was written to Heymann himself, showed that assertion to be untrue.
In an email that was not provided to the defense team until the last minute, Michael Picket, a Secret Service agent, wrote to Heymann on Jan. 7, "I am prepared to take custody of the laptop anytime after it has been processed for prints or whenever you feel is appropriate. As far as I know no one has sought a warrant for the examination of the computer, the cell phone that was on his person or the 8gb flash drive that was in his backpack." It would be more than a month before Heymann obtained a warrant -– far too long, in Peters' estimation, which means that the evidence found on the laptop could have become inadmissible.
Peters' complaint, which was filed in late January but has not been previously reported, makes additional charges that cannot be revealed because the government fought for a protective order that keeps case information secret. Peters is attempting to have that order lifted.
"We know that Heymann withheld relevant evidence he should've turned over long before he did. We still don't know what evidence he's withholding," Taren Stinebrickner-Kauffman, Swartz' partner, told HuffPost. Stinebrickner-Kauffman herself does not have access to much of the case file because of the government's protective order.
When contacted by HuffPost, Heymann referred the case to a spokesperson. The DOJ is standing by the prosecutor.
Peters' letter to the DOJ also alleges that Heymann "appears to have abused his discretion when he attempted to coerce Mr. Swartz into foregoing his right to a trial by pleading guilty." Heymann, the letter states, "offered Mr. Swartz four to six months in prison for a guilty plea, while threatening to seek over seven years in prison if Mr. Swartz chose to go to trial."
Heymann contended in a filing before Swartz's death in January that the email containing the exculpatory evidence was "not nearly as important as [Swartz] tries to make it out to be."
"Two days after the Government saw the email during its second thorough review of potential discovery materials, the Government hand-delivered it to Swartz's counsel in order to ensure counsel would have it well before the merits of his motion were argued or considered," Heymann wrote in a brief on Jan. 11.
The handling of the case has already stunted the career of U.S. Attorney Carmen Ortiz, who has become politically toxic and is no longer discussed seriously as a contender for judicial vacancies. Ortiz oversees Heymann; a White House petition signed by over 54,000 people demanded her termination.
Swartz was charged in two separate indictments with attempting to steal millions of journal articles from the nonprofit website JSTOR, for the purpose of disseminating them freely. Heymann initially charged Swartz with several felonies that could have led to many years in prison, and offered a plea bargain whereby Swartz would spend less than a year in prison. Believing he had a better chance to beat the charges, Swartz rejected the offer. Heymann answered that rejection by filing a superseding indictment that tacked on additional charges that could increase the sentence.
Last week, Attorney General Eric Holder was asked by Sen. John Cornyn (R-Texas) whether the "prosecutorial zeal and, I would say, even misconduct" was an attempt to "bully" Swartz into pleading guilty.
Holder responded by criticizing the media for citing the lengthy prison sentence that conviction could have earned Swartz, but did not mention that his own prosecutors told the press that precise thing. "If convicted on these charges, SWARTZ faces up to 35 years in prison, to be followed by three years of supervised release, restitution, forfeiture and a fine of up to $1 million," the DOJ said in a press release boasting of Swartz' indictment.
One of the charges against Heymann stems from a December 2012 status conference to determine whether or not the judge should hear the defense's argument that evidence gleaned from Swartz' laptop and thumb drive should be suppressed for lack of a proper warrant. The judge agreed to hold a hearing in January. After the meeting, according to Peters and other witnesses, Heymann handed him a packet of documents relevant to the hearing -- including the email containing the potentially exculpatory evidence. Peters was furious that it had been withheld.
When a Department of Justice official briefed congressional investigators, Heymann told them the document was delivered during the meeting, not after it. A separate Department of Justice official, who declined to speak on the record, also vigorously insisted to HuffPost that the evidence was not delivered after the hearing, but during it. But the weight of the evidence suggests otherwise.
Stinebrickner-Kauffman, who was at the meeting, said she distinctly recalls Heymann approaching Peters afterwards. "I was at it, I was there standing outside the courtroom when Heymann came up after and said something like, 'I found this, I thought you might want it.' It turned out it was this file that showed that part of Heymann's arguments to the judge were outright lies," she said.
The purpose of the December meeting was to determine whether or not to hold a full hearing on suppressing the evidence gleaned from the search warrant. Had the judge not decided to hold a hearing, Stinebrickner-Kauffman presumes Heymann would not have turned over the evidence. But the hearing gave him no choice, since it would have come up during testimony likely to be provided by the law enforcement official who wrote Heymann the email.
On December 18, Peters sent Heymann a sternly worded email that backs up his claim that he was given the key document after the hearing -- even typing the word in all caps. "Thank you for the document you gave me Friday, although the timing is somewhat disturbing since it is highly relevant and long overdue," he said, going on to ask if there are other documents he's withholding. "I really don't like receiving relevant documents moments AFTER a hearing as to which they appear relevant has been conducted." Heymann replied by saying the "characterization is inaccurate and unfair."
Heymann told Peters that he inferred a charge of prosecutorial misconduct. Peters responded by saying that Heymann was "creating" that accusation so that he could "take offense" to it. "There is no such accusation," Peters wrote on Jan. 3, 2013. Peters has previously said that Heymann was "very, very difficult to deal with" and accused him of looking for a "juicy" case for publicity. ("I didn't say there had not been misconduct, just that I had not made that accusation. It would have been counterproductive to do so at that stage of the case," Peters told HuffPost.)
The letter Peters sent to OPR in January says that Heymann could not "credibly claim ignorance" about the existence of the emails or their contents.
Charles Furman, another attorney in the conference meeting, said he also distinctly recalls the handoff taking place afterwards.
Stinebrickner-Kauffman, in fact, said the moment is ingrained in her memory for a different reason, because it came just after another moment she has spoken of publicly. After the hearing, she reached out to Swartz to embrace him; Swartz stopped her cold. "Not in front of Heymann. I don't want to show that to Heymann," Swartz told her, meaning that he didn't want the prosecutor to have the satisfaction of knowing the depth of pain he and Stinebrickner-Kauffman were feeling. (Stinebrickner-Kauffman also related the story at Swartz' memorial service in Washington, D.C., where several members of Congress spoke and decried the zeal of the prosecution.)
Immediately after that moment, Stinebrickner-Kauffman recalls, Heymann handed off the documents. Told that Heymann, through the DOJ, was vigorously insisting that he delivered the evidence during the hearing and not after it, Peters shot back: "I am 100 percent sure it was after the hearing. Absolutely no question. Anyone who says otherwise is just plain lying."
Peters also alleged that Heymann's story doesn't add up because he made an argument during the meeting -- namely that he couldn't get a warrant because he didn't have access to the computer -- that the email in question showed to be untrue.
Heymann referred questions about the evidence handoff to a spokesperson, who referred the question to the main DOJ office.
OPR doesn't have a great reputation among defense attorneys and DOJ watchers, and has been described as a "roach motel" because cases go in but don't come out. The founder of OPR even called for the office to be abolished before his death. In early 2011, Holder formed the Prosecutorial Misconduct Review Unit to handle disciplinary actions arising from OPR investigations.
Swartz's ex-girlfriend Quinn Norton has written that Heymann was not aware of Swartz's Open Access Manifesto until she told the feds about it, writing that she "couldn't imagine that these people ... had never looked at their target's blog." The DOJ told congressional staffers investigating the case that the manifesto played a key role in the prosecution.
Before You Go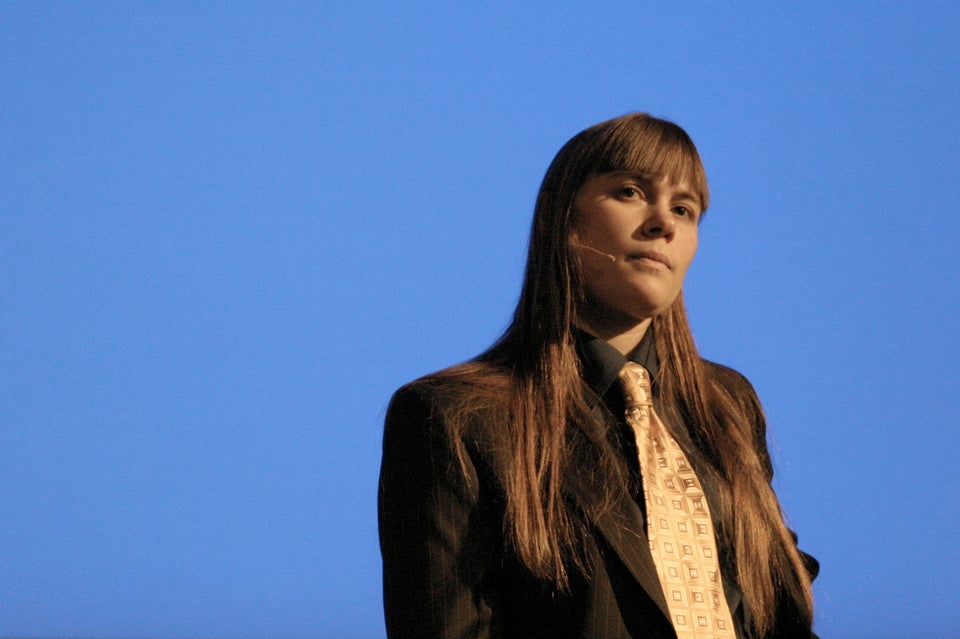 Remembering Aaron Swartz
Popular in the Community