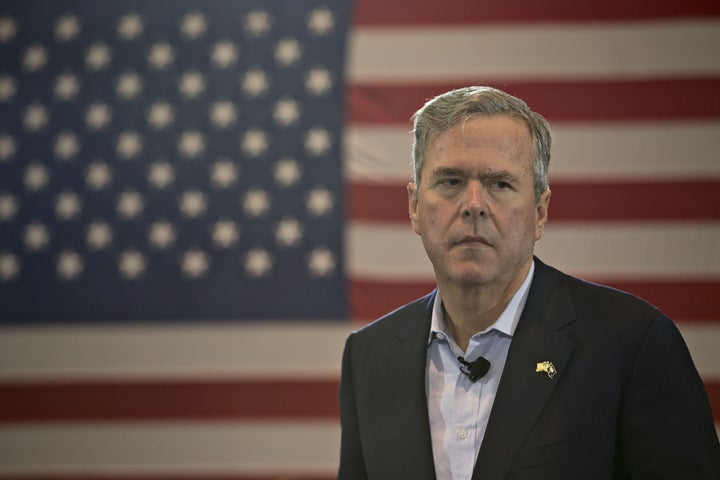 AARP dispelled former Florida Gov. Jeb Bush's claim on Friday that the country's largest seniors group is "supportive" of his Social Security plan. The nonprofit also reiterated that they are not taking a position on specific reform proposals until after the election.
Bush, a GOP presidential hopeful, claimed the powerful group's backing in an interview on MSNBC's "Morning Joe" on Friday morning.
The show's host Joe Scarborough asked Bush whether he, unlike Republican frontrunner Donald Trump, would commit to raising the Social Security retirement age and other benefit cuts in order to restore the program's solvency.
"Yes, absolutely," Bush said. "And AARP comes to every one of my town hall meetings and asks this question and they are supportive of our plan, because it's a serious plan."
AARP, which has over 37 million members aged 50 or older, has indeed dispatched volunteers to ask presidential candidates to explain their plans to shore up Social Security's finances as part of its "Take A Stand" campaign. The campaign also includes a multi-million dollar ad buy in early primary states.
But AARP has insisted -- to the disappointment of many progressive retirement advocates -- that it will not express its opinion of specific reform proposals until the next president takes office and a genuine "legislative debate" about the program begins.
In keeping with AARP's commitment to neutrality on the merits of particular plans, the group issued a statement on Friday disavowing Bush's remarks.
"We are pleased that most of the candidates responded to our efforts, however, this morning, Governor Bush said in an MSNBC interview that we are supportive of his Social Security plan," AARP senior vice president John Hishta said in a statement. "While we congratulate him for taking a stand on this important issue, it is inaccurate to say that AARP supports his or any particular candidate or their plans."
The incident illustrates the risks associated with AARP's attempt to remain neutral on Social Security policy recommendations, even as it applauds the candidates for putting forward substantive plans of any kind. Candidates can claim AARP's backing for their plan without explaining that AARP has supported all candidates with a detailed plan.
Bush is correct that AARP has given him higher marks than Trump on Social Security, but that is true of all the candidates in the field in both parties.
Trump is the only candidate in either party who has yet to put forward a substantive plan for restoring the program's solvency and ensuring adequacy of benefits, according to AARP. He instead promises to grow the economy and wipe out fraud to protect Social Security from cuts, measures that virtually no policy experts believe would be sufficient -- including those who, like him, oppose benefit reductions.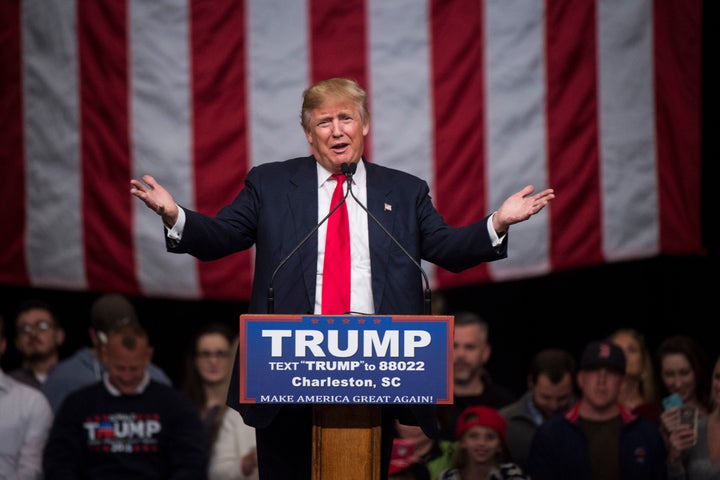 Yet Bush's remarks and AARP's disavowal of them also underscore the limited political gains in proposing cuts to Social Security, no matter how much credit it earns you in the media or among donors.
In addition to raising the full retirement age from 67, which it is currently on track to reach, Bush repeated on Friday that he would trim benefits for higher-earning retirees in the future, while boosting them for low-income retirees.
Bush's plans to reduce benefits for future beneficiaries, even as he would preserve benefits for people currently receiving them, is similar to that of his Republican rivals.
But Trump, no matter his lack of policy detail, continues to lead the GOP field with his promise to not cut Social Security benefits at all -- part of a broader platform of economic populism that bucks traditional Republican trickle-down orthodoxy.
Meanwhile, on the Democratic side, former Secretary of State Hillary Clinton and Sen. Bernie Sanders (I-Vt.) have not only ruled out all Social Security benefit cuts, they are also now locked in an argument over who is more committed to expanding benefits.
Americans' precarious finances and their willingness to pay more to preserve Social Security, regardless of party affiliation, sheds light on why candidates vowing to protect or expand the program appear to be having more success in the polls.
Those aged 65 or older withdrew just $1,000 from 401(k)s and other private retirement savings accounts in 2014 -- an amount that is likely to increase over time as the generation of workers with higher rates of the retirement savings plan grow older, but still fall well under what is needed for adequate income in retirement.
The limited success of 401(k) plans for those who have them, and lack of access to them for wide swaths of the workforce, may help explain why Americans favor Social Security reform initiatives that protect the programs from cuts, even as the program will be unable to pay out full benefits in 2034 if there are no adjustments to its finances.
Seventy-one percent of Americans, including 68 percent of Republicans, prefer a Social Security reform package that shores up the program's finances by eliminating the cap on earnings taxed for Social Security and increasing the payroll tax rate, while modestly increasing benefits, according to an October 2014 poll from the nonpartisan National Academy of Social Insurance.
Calling all HuffPost superfans!
Sign up for membership to become a founding member and help shape HuffPost's next chapter