The largest seniors group in the country has launched a campaign to get presidential candidates to discuss their plans for Social Security -- only it won't say which Social Security reforms it prefers, and progressive retirement policy leaders are none too happy about it.
AARP, a nonprofit with 37 million members all over the age of 50, announced its "Take A Stand" initiative last November. The organization is asking presidential candidates to present their detailed plans for shoring up Social Security's finances and ensuring that its benefits are adequate now and in the future.
John Hishta, AARP's senior vice president of campaigns who heads the new initiative, said the group is focusing on Social Security because it's simpler than dealing with Medicare, which also faces financial challenges.
"We believe that [Social Security] is the major issue that needs to be dealt with first," Hishta said. "Once you deal with that, you can get into Medicare as well."
The campaign includes a multi-million-dollar TV advertising blitz in early primary states. In one of the spots, a donkey and an elephant stand by as a phone with "Social Security" on the caller ID continues to ring.
"You can't deal with something by ignoring it," the narrator says. "But that's how some candidates seem to be dealing with Social Security."
AARP has also enlisted thousands of its members to volunteer in early primary states and directly ask candidates to detail their plans for the popular social insurance program. The red-uniformed AARP members have already made their presence known at recent South Carolina campaign events for Republican hopefuls Jeb Bush and Sen. Marco Rubio (R-Fla.).
AARP has also launched a "Take A Stand" website that features video testimonials from several presidential candidates about their Social Security proposals and keeps track of the politicians' statements in real time.
Although the group does not endorse political candidates in an effort to remain non-partisan, the size of its membership and outspokenness about specific public policy issues has historically given it major clout on Capitol Hill.
However, the campaign refrains from passing judgment on the merit of the candidates' Social Security plans. As long as they propose ways to close the program's long-term funding gap and maintain adequate benefits, AARP gives the candidates credit for "taking a stand."
Republican front-runner Donald Trump is the only presidential candidate still in the race who AARP says does not have a plan. Trump has vowed to protect Social Security from benefits cuts, but has offered little information about how he would do this.
AARP's neutrality about the substance of the candidates' plans rankles progressive advocates, who have taken a strong stance against benefit cuts and believe that the country's largest and most-recognized senior organization should as well.
"I like that they are demanding that candidates talk about Social Security," said Alex Lawson, executive director of Social Security Works, a group devoted to protecting and expanding Social Security benefits.
"I do not understand why after a candidate talks about it, they don't do the obvious next step, and say, 'That's a good plan and that's a bad plan' based on where their members stand," he added. "Having a shitty plan, universally hated by your people, versus having a good plan, is not equal, but AARP is pretending it is."
"Having a shitty plan, universally hated by your people, versus having a good plan, is not equal, but AARP is pretending it is."
Maya Rockeymoore, president of Global Policy Solutions and a specialist in the challenges that older people of color face, also criticized the initiative, though she noted that it's consistent with AARP's attempts to avoid partisanship.
"If you are advocating for older adults, the question becomes, 'What is the situation of older adults?'" she said. "Are there policy proposals overall that would benefit older adults?"
"There is no question where AARP should stand: on the side of older adults trying to make ends meet. And their policy prescriptions should reflect that," Rockeymoore said.
Hishta rejects the notion that AARP's decision not to lay out specific preferences for Social Security right now betrays its commitment to protecting seniors.
He said that the organization is trying to encourage a conversation about a contentious topic that has been relegated to the back burner in recent years. AARP hopes that the campaign will help prompt the next president and Congress to prioritize action on Social Security.
"This is not about AARP -- it is about the candidates and the voters being engaged on an issue that millions of people rely on," Hishta said. "The candidates need to talk about the solutions they are going to put forth, to talk about the program so we can have a legislative debate with presidential leadership."
Once Social Security is firmly on the next president's agenda, Hishta noted, AARP will be less hesitant to express its opinion about individual reform proposals.
"There will be a time and a place once there is a legislative debate for there to be more engagement on whatever the solutions are," Hishta said.
"There will be a time and a place once there is a legislative debate for there to be more engagement on whatever the solutions are."
AARP published a presidential voting guide as recently as 2012 that compared the two main presidential candidates' answers on issues like Social Security alongside AARP's position on the issue. It is perhaps as close to an endorsement as the organization offers.
But AARP will not be publishing a comparable voter guide offering its views on Social Security this time.
It is impossible to understand the criticism of AARP's "Take A Stand" campaign without noting how the Social Security policy debate -- and AARP's role in it -- has evolved in recent years.
The progressive groups that joined AARP in scuttling President George W. Bush's privatization effort in 2005, for example, have since shifted their goal from beating back cuts to fighting for the program's expansion.
National progressive icons like Sen. Elizabeth Warren (D-Mass.) and liberal opinion leaders like The New York Times editorial board have brought expansion proposals into the mainstream, arguing that increasing Social Security benefits is a logical response to what they say is an impending retirement income deficit.
There is also some lingering suspicion among progressive organizations that AARP views itself as a Beltway dealmaker and may not fight prospective benefit cuts. Other seniors groups denounced the organization in June 2011 after John Rother, then the group's policy chief, indicated that AARP would not oppose all Social Security benefit cuts and would merely use its leverage to insist that cuts would be "minimal."
At the time, Obama was seeking a "Grand Bargain" on fiscal policy with congressional Republicans that would trade cuts in social insurance programs for revenue increases.
"They were wrong then, and I think that their membership spoke out against that," Social Security Works' Lawson said in reference to the 2011 fight. "I don't understand how they got the wrong message from that."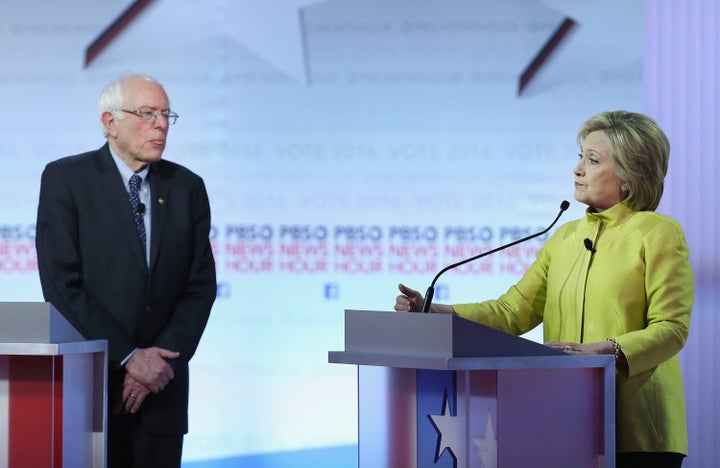 AARP later fought Obama's proposal to effectively cut Social Security in 2013 through a change to the formula used to calculate its cost-of-living adjustment -- a position that it shared with Social Security Works, the National Committee to Preserve Social Security and Medicare, the Alliance for Retired Americans, and other more distinctly political seniors groups.
Frederick Lynch, an expert on the politics of aging at Claremont McKenna College and author of One Nation Under AARP: The Fight Over Medicare, Social Security, and America's Future, argues that AARP's relatively neutral approach in its "Take A Stand" campaign reflects the "fundamental conflict" between its brand as a purveyor of services for older Americans and its historic role as a defender of seniors' policy priorities.
"They want to be the Consumer Reports of health and services for seniors," said Lynch, who encouraged AARP to come out forcefully against Social Security cuts in 2011. "But the minute they get partisan, they're gonna lose some people. So there is sort of a tug of war between their trust brand -- the Good Housekeeping 'Seal of Approval'" and being more of an advocacy-oriented organization.
Since some AARP members reportedly left the group after it backed the Affordable Care Act -- which included Medicare cost savings that many seniors viewed as benefit cuts -- the organization has likely become more cautious, Lynch suggested.
Lynch says that AARP was more willing to advance a position on controversial issues under the leadership of William Novelli, who ran the organization from 2001 to 2009. Under Novelli, AARP supported the creation of Medicare's prescription drug program in 2003, and opposed President George W. Bush's attempts to privatize Social Security in 2005. Under CEO Barry Rand, it also notably backed the 2010 Affordable Care Act.
Lynch worries that if AARP does not step up as a major opponent of benefit cuts, it risks ceding ground to less scrupulous groups and individuals like Trump, who is clearly appealing to the economic and cultural insecurities of the same Baby Boomers who make up a disproportionate share of the organization's membership, according to Lynch.
"Trump is representative of Boomer politics," Lynch said. "The fact that he immediately took Medicare and Social Security off the table has increased his strength."
That would be a shame, Lynch argues, since if there is one organization capable of uniting Boomers across racial and class lines and turning them into a cohesive political force, it's AARP.
"AARP is the 900-pound gorilla," Lynch said. "There really is nobody else."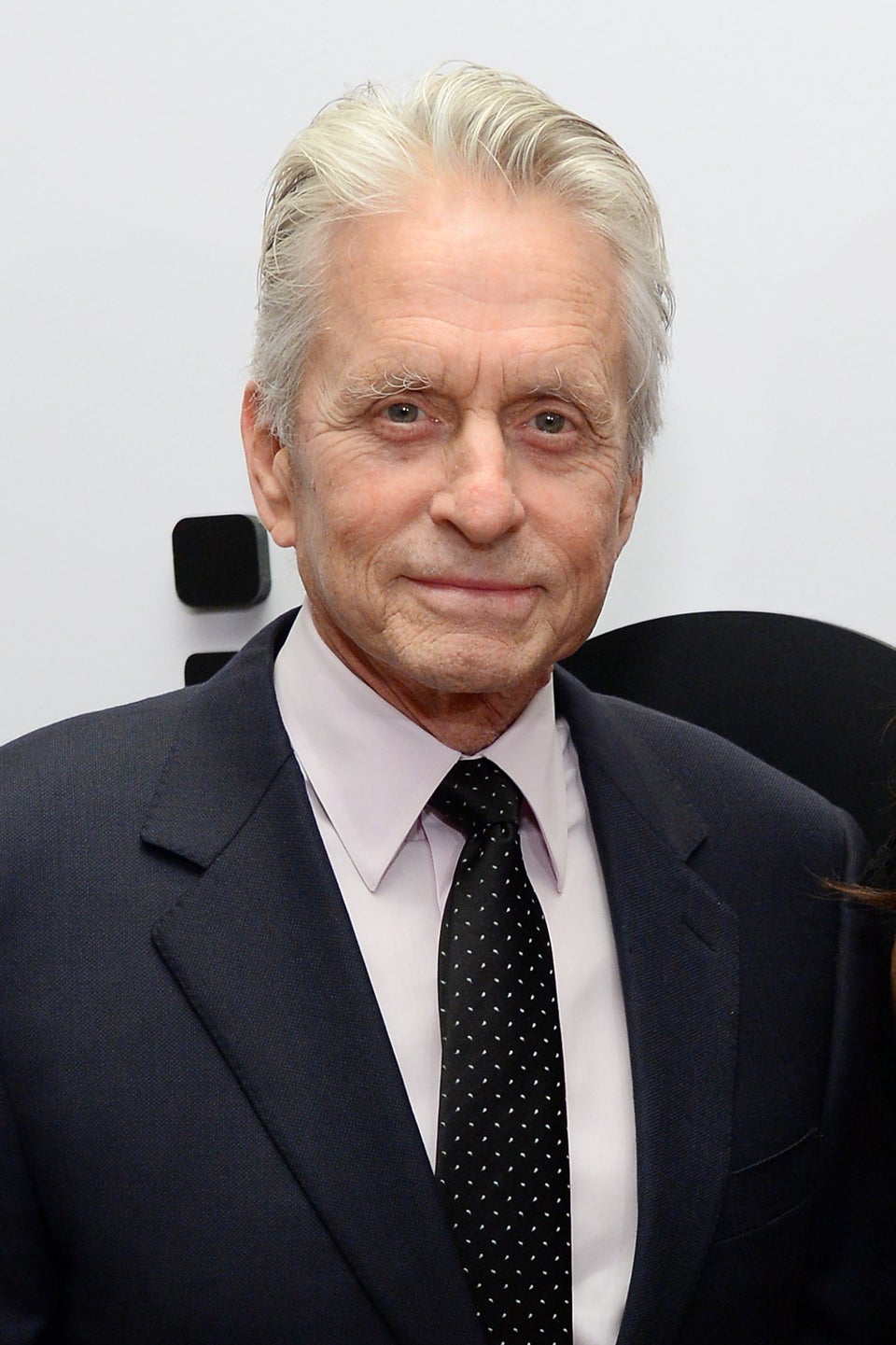 AARP's Best Movies For Grownups
Popular in the Community