 Colleges that reduce working hours for part-time instructors to avoid providing them health insurance coverage are under fire this week, even as they await guidance from the Internal Revenue Service on how best to credit such faculty for their time.
"We have been dismayed by news reports of a handful of colleges and universities that have threatened to cut the courseloads of part-time faculty members specifically in order to evade this provision of the law," a statement from the American Association of University Professors reads. "Such actions are reprehensible, penalizing part-time faculty members both by depriving them access to affordable health care as intended by law and by reducing their income."
Under a new Affordable Care Act provision going into effect in 2014, employees who work at least 30 hours a week are classified as full-time and entitled to employer-provided health insurance benefits.
Tallying faculty hours is complicated, however, by the possibility of new IRS guidelines for counting hours spent working outside the classroom. In January, the IRS said that until it decides how best to count such hours, colleges should use a "reasonable method for crediting hours of service" for adjuncts.
While colleges wait, multiple schools in recent months have cut adjunct instructors' hours, to ensure they are not working 30 or more hours per week.
Daytona State College in Florida recently sent out a notice that all adjuncts "will only be able to work 9 hours a week," due to "new laws," according to an email obtained by The Huffington Post. Daytona State did not respond to request for comment and the notice did not specify which laws.
At Oakton Community College in Illinois, the administration is considering counting the "non-instructional" hours spent tutoring, advising or attending seminars, but those would be factored into a new 21-hour weekly limit, according to a memo posted on anOakton faculty association website.
Oakton is still in negotiations with its adjunct faculty union, college spokesperson Janet Spector Bishop told HuffPost in an email.
"Like thousands of community colleges across the country, Oakton is carefully considering how best to be fair, equitable, and responsible to students, taxpayers, and employees as it awaits an IRS ruling on such colleges' responsibility to provide health care coverage for adjunct faculty members," Bishop wrote.
The school anticipates the IRS guidelines for colleges in May.
Part-time employees comprise "more than 75 percent of the total instructional staff as of fall 2009," according to a 2012 AAUP report. Contrast that with 1969, when just 21 percent of instructional staff was made up of non-tenure-track positions, according to the Pullias Center for Higher Education at the University of Southern California.
The AAUP statement said Tuesday that until the IRS' final ruling, it endorsed using a "reasonable" method, while offering its own ideas. It suggested that colleges count time spend grading while taking into account class size, meeting and mentoring students, and hours spent attending meetings, conferences and accreditation reviews.
"Colleges and universities should realize the importance of providing health insurance to employees; we call on them to comply with the law and devise fair methods of calculating adjunct faculty hours, methods that fully take into account the many activities in which such faculty members engage," the statement said.
Read the email sent to instructors at Daytona State College:
---------- Forwarded message ----------
From: Sandee Hancock

Due to new laws all adjuncts working for Daytona State College will only be able to work 9 hours a week. This means a total of 3 labs or classes. For those in chemistry it would be 3 labs of 1045 or 1046 or a combination of the two with intro labs to equal 9 total hours a week.

Note except for CHM 1025L which is one hour a week, all other classes and labs equal 3 hours a week.

Sorry to have to inform you but wanted to give everyone a heads up.

Sandee

Sandee Hancock
Daytona State College
Administrative Assistant
School of Physical, Biological, and Marine/Environmental Scienc
Related
Before You Go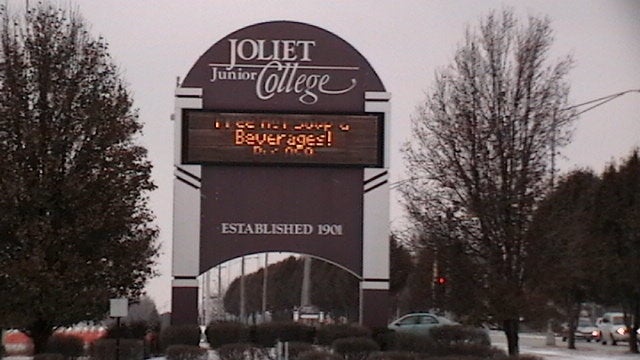 Colleges That Are Limiting Working Hours For Adjunct Faculty To Avoid Obamacare Requirements
Popular in the Community