Photographer Matt Emmett has traveled all around the world capturing beautiful buildings for his work, Forgotten Heritage Photography. He has devoted his life to shedding light on what he calls "ruins and abandonment," turning old, dilapidated buildings into beautiful imagery.
Coal Mine
"Looking more like a castle, this elaborate headstock and miners shower block was built over shaft #1 at Hasard de Cheratte coal mine. Located near Liège in Belgium."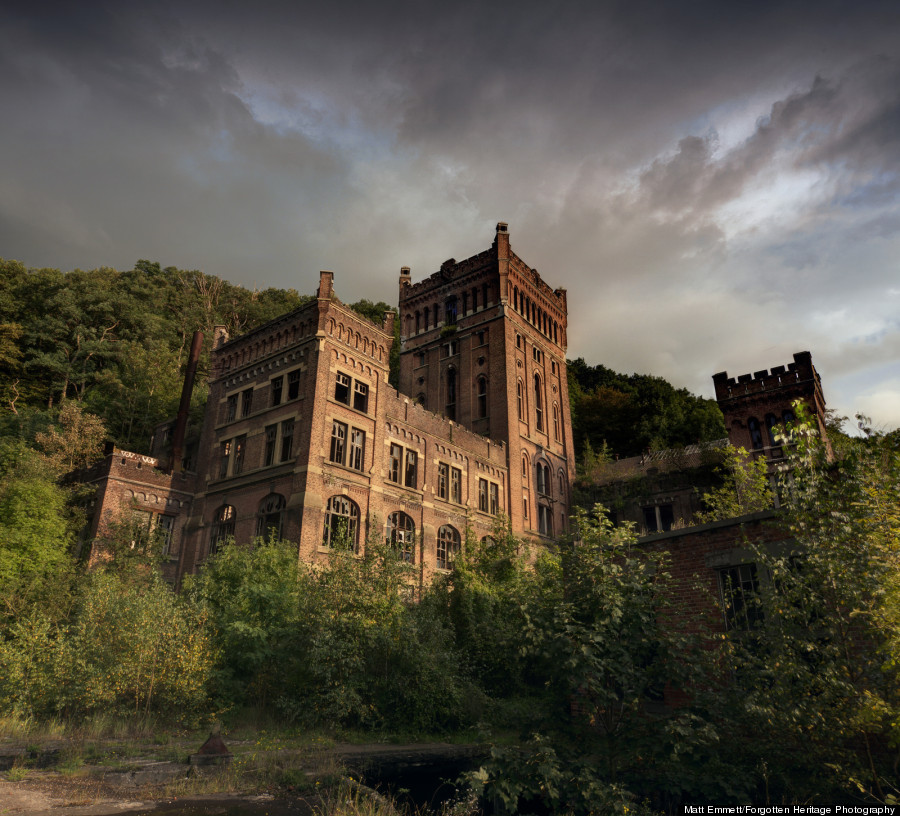 Ruined Colonnade
"A folly within the now overgrown grounds of Baron Hill manor on the Isle of Anglesey."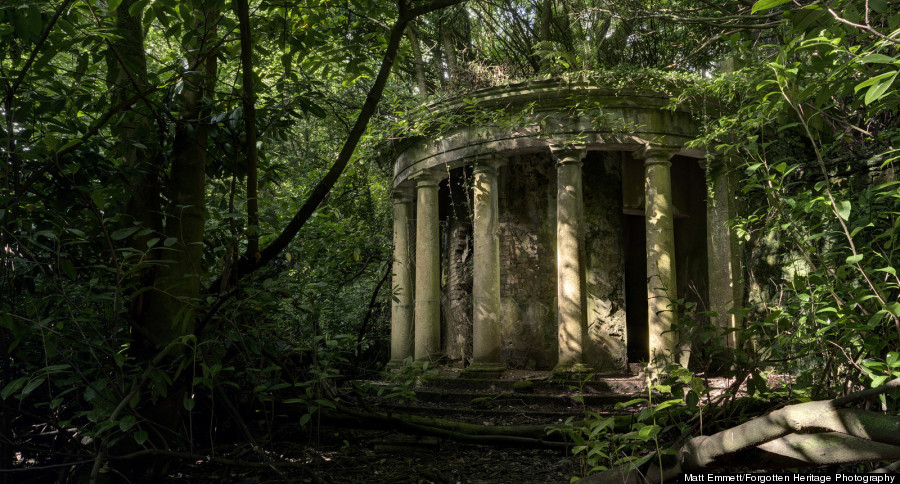 Cloisters
"Pillars line the cloisters along the edge of the central courtyard at a historic trading house in Belgium."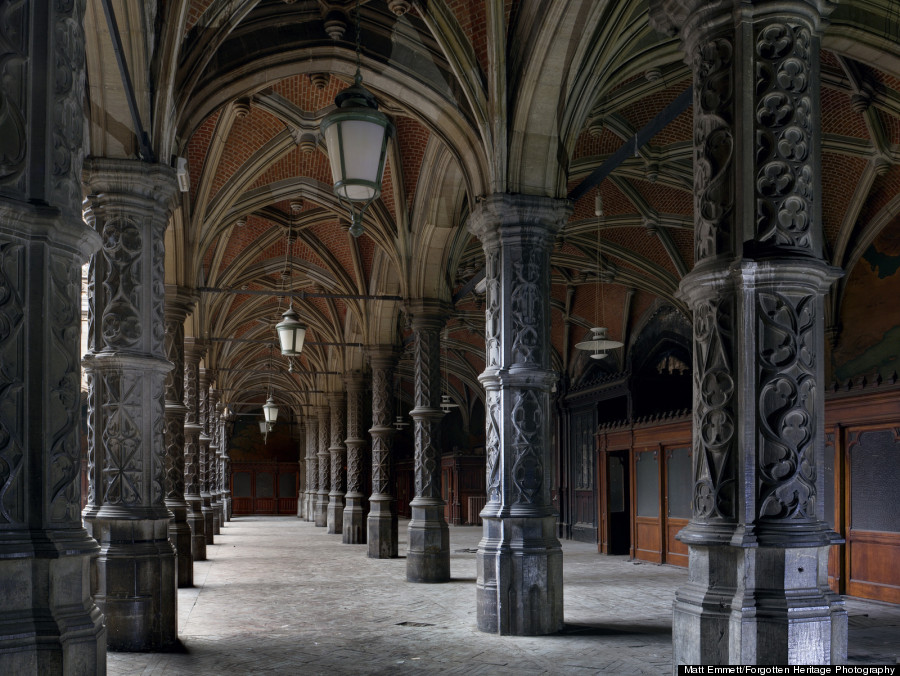 Ruined Portico
"The pillared entrance portico at the ruined Baron Hill estate on Anglesey. The house was abandoned after being partially gutted by a fire during WWII. It has been slowly reclaimed by nature ever since."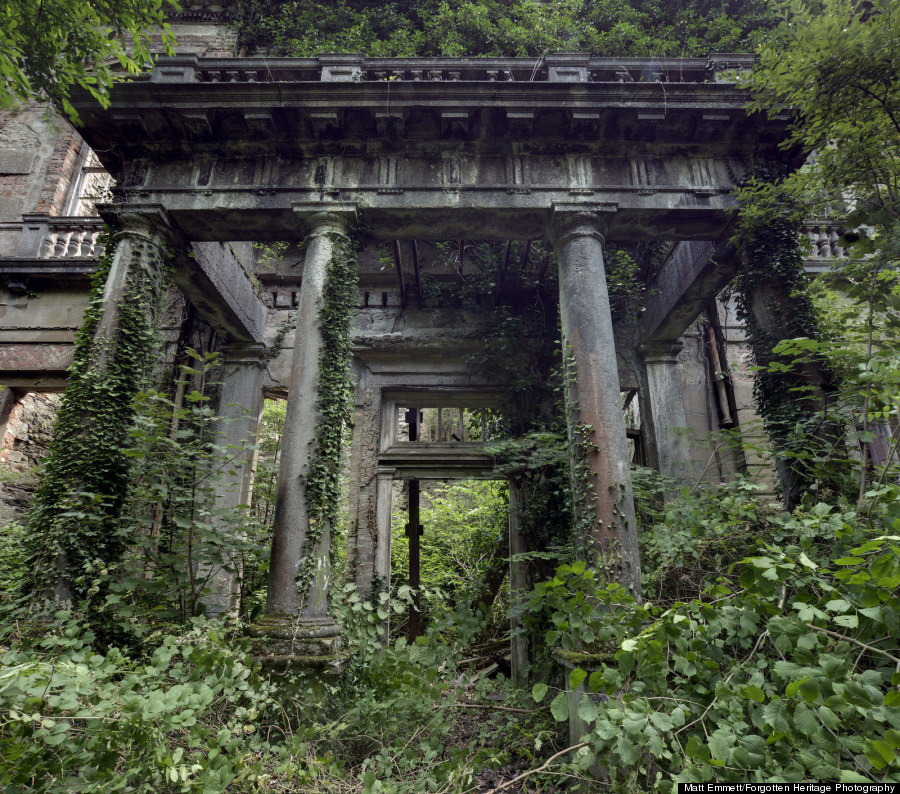 Chambers of Commerce
"The central courtyard of a historic trading house in Belgium."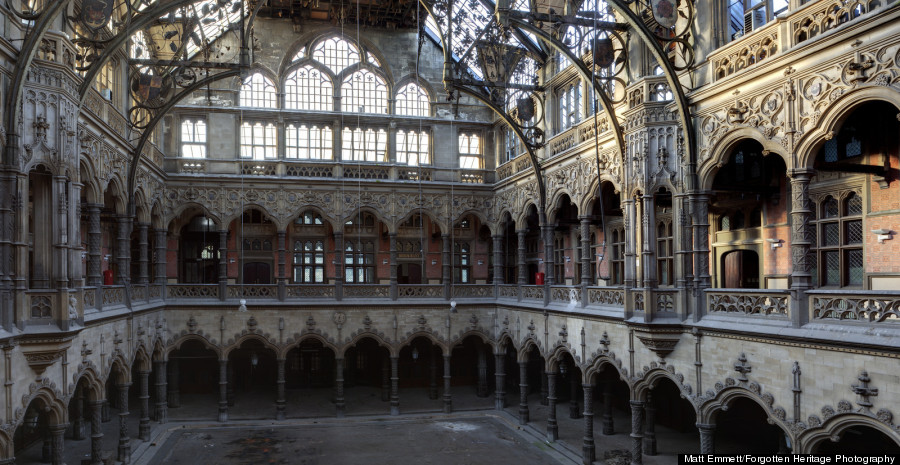 Gwyrch Castle
"View across the ruined Gwyrch Castle in North Wales. The castle is now being cleaned of foliage and brought back to life. Its future as a hotel complex looking more likely each day."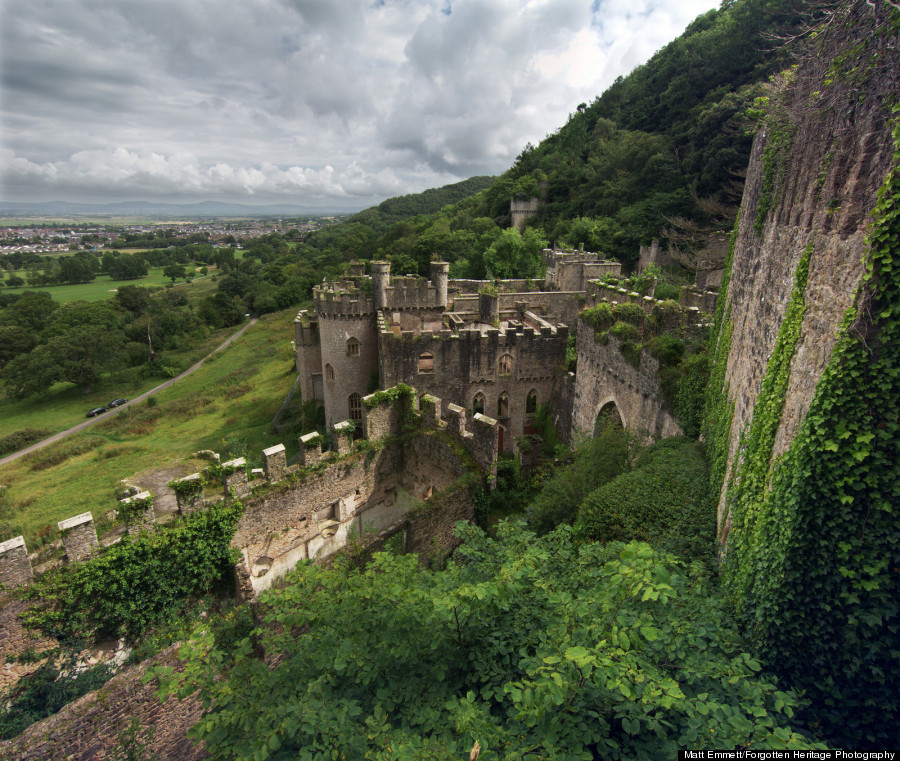 Abandoned Asylum
"The long abandoned Denbeigh asylum in North Wales. One of the U.K.'s largest asylums when in use."


Stone Dwelling
"A stone dwelling built over a period of decades by an artist living in the Cotswolds."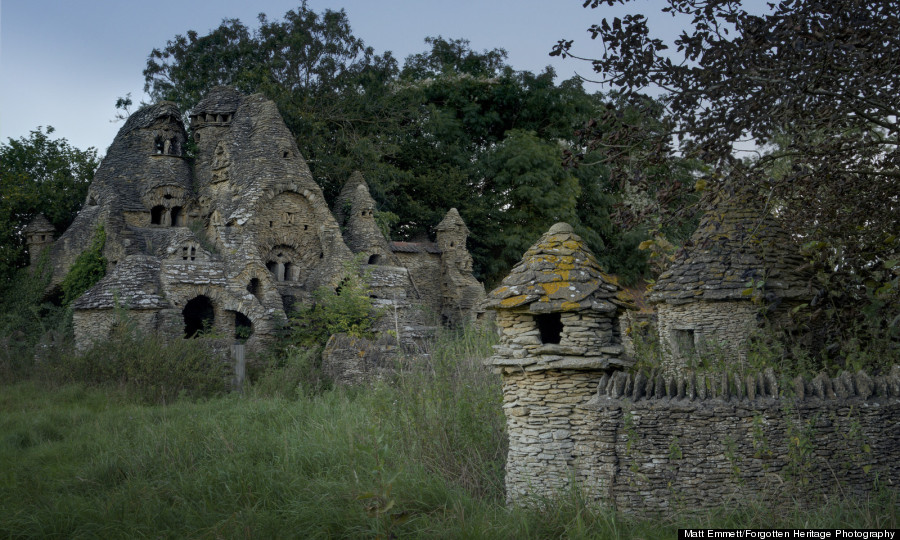 Abandoned Chateau
"Chateau Miranda in Belgium. Once an orphanage but now just a ruin, slowly fading as the elements invade and batter it."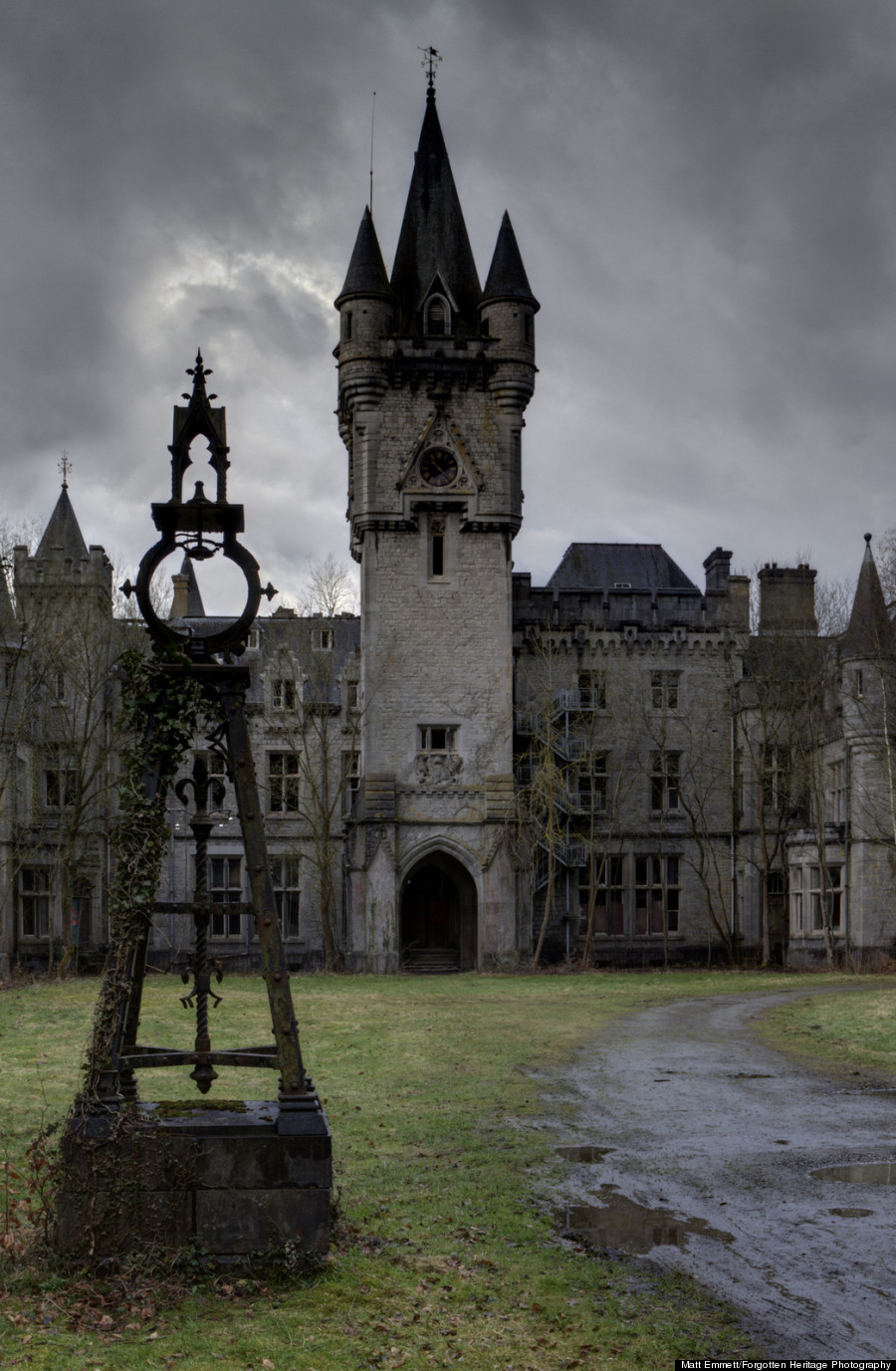 Abandoned Farm Kitchen
"A range cooker in the kitchen of an abandoned watermill/farmhouse located in an isolated valley in the Luxembourg countryside."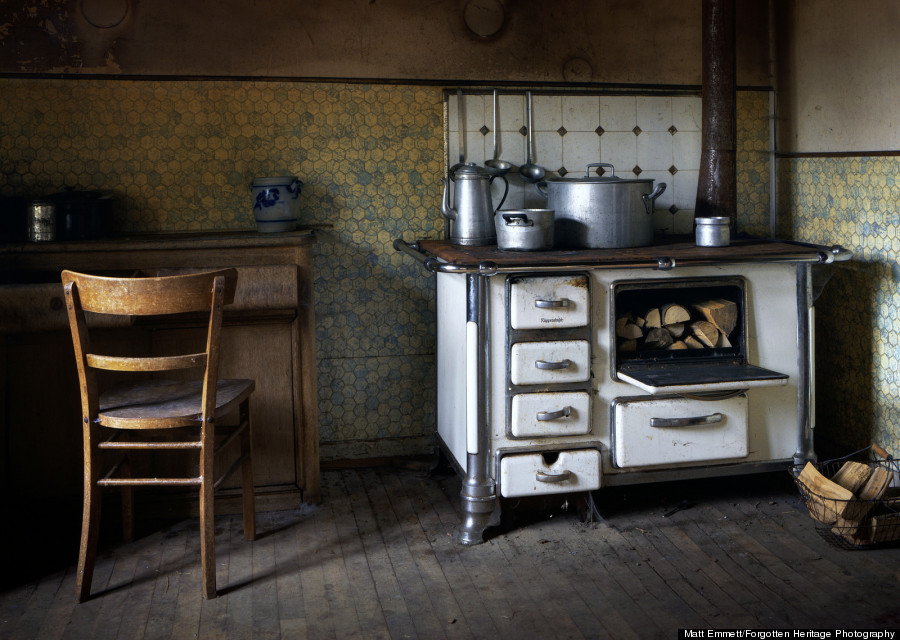 Chateau Interior
"Two chairs sit in a pool of light in an abandoned chateau in Belgium. The location once was a wedding venue so the rooms were filled with chairs, crates of Champagne flutes and cigars."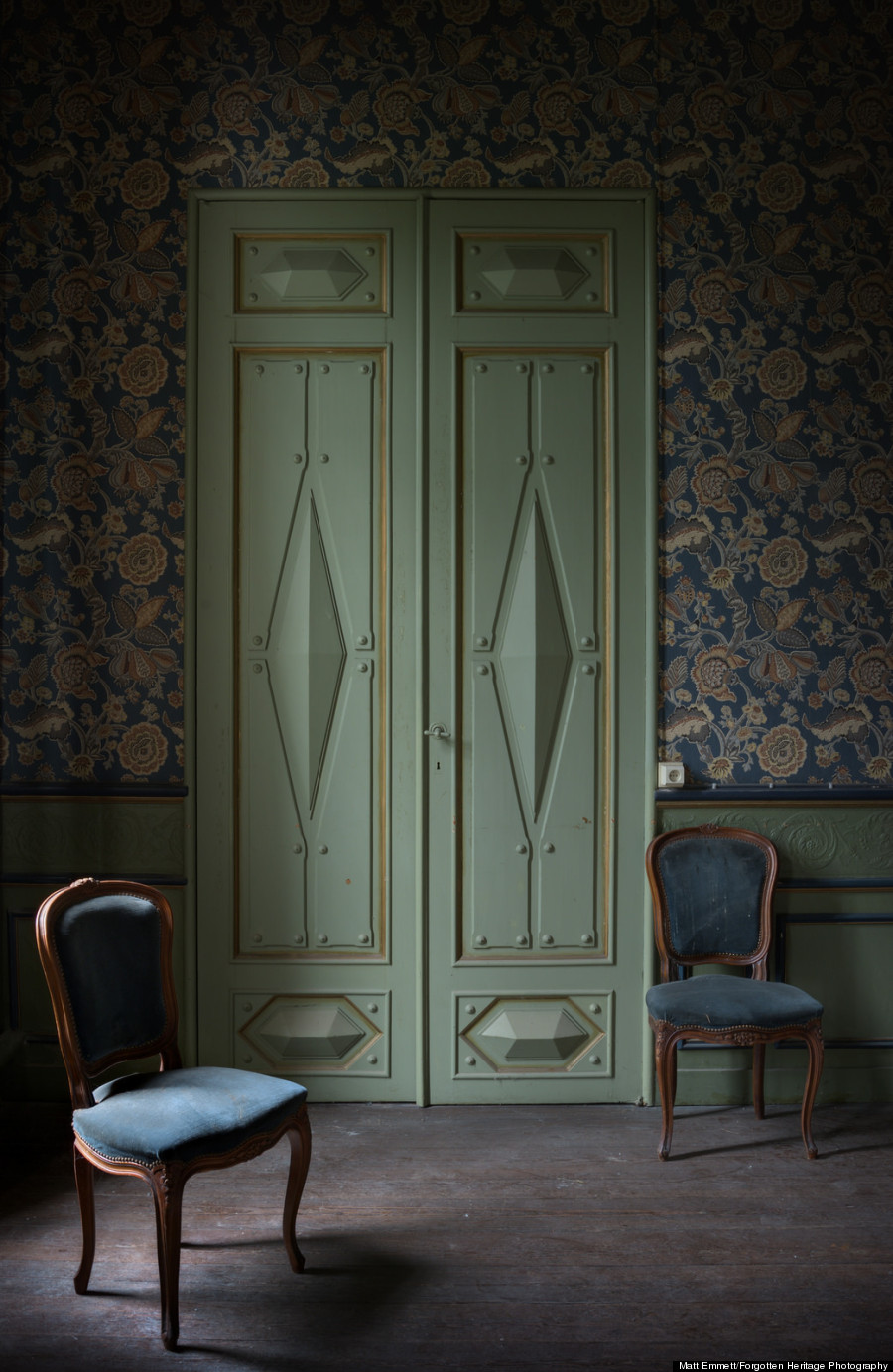 Derelict Boys School
"Empty boys school in Berkshire, abandoned since the late '80s after an abuse scandal forced the school's closure."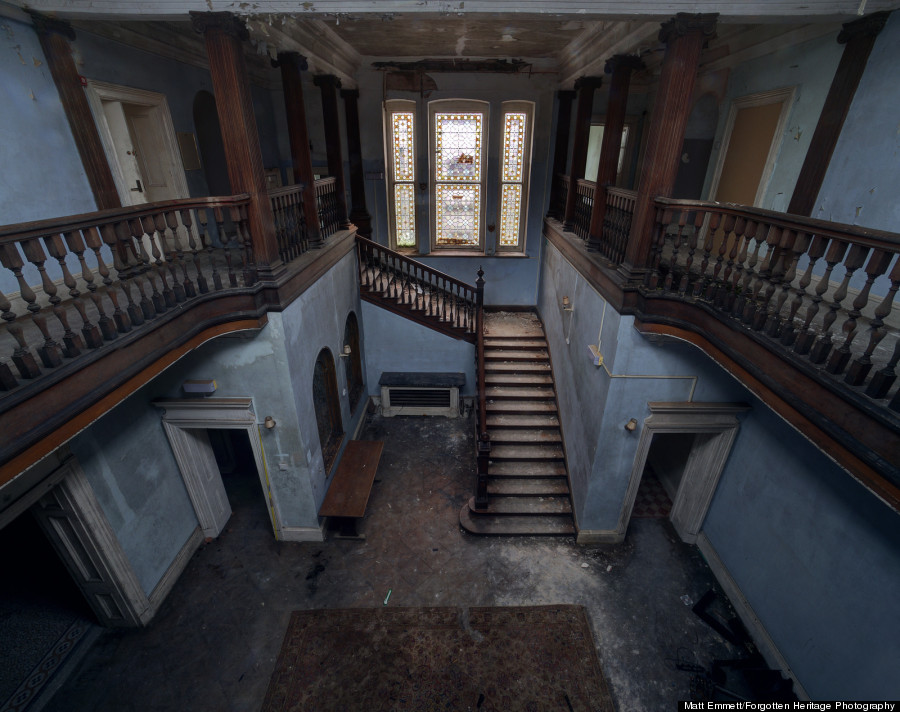 Derelict Stable Block
"Stable block at a derelict country house in Wiltshire. The buildings within this once grand estate are deteriorating fast."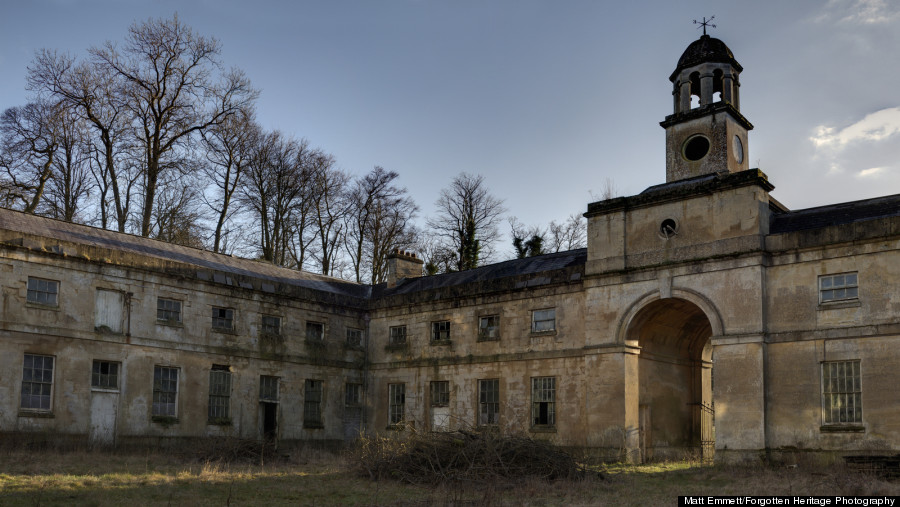 Belgium Chateau Interior
"Chairs and a coffee table sit in a pool of light below a beautiful skylight in a European mansion."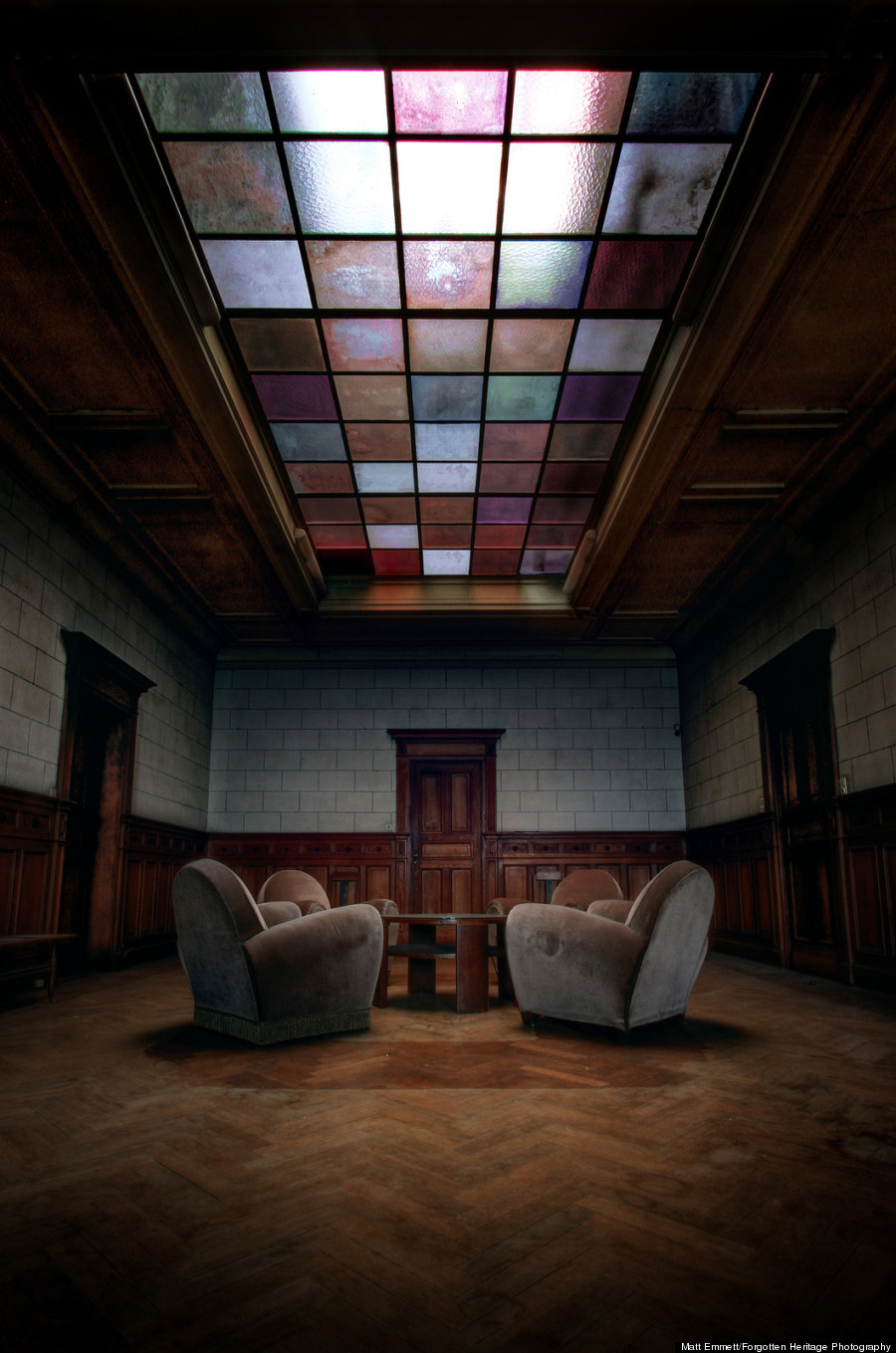 Grand Staircase
"Stunning architectural staircase at an abandoned university site in Belgium."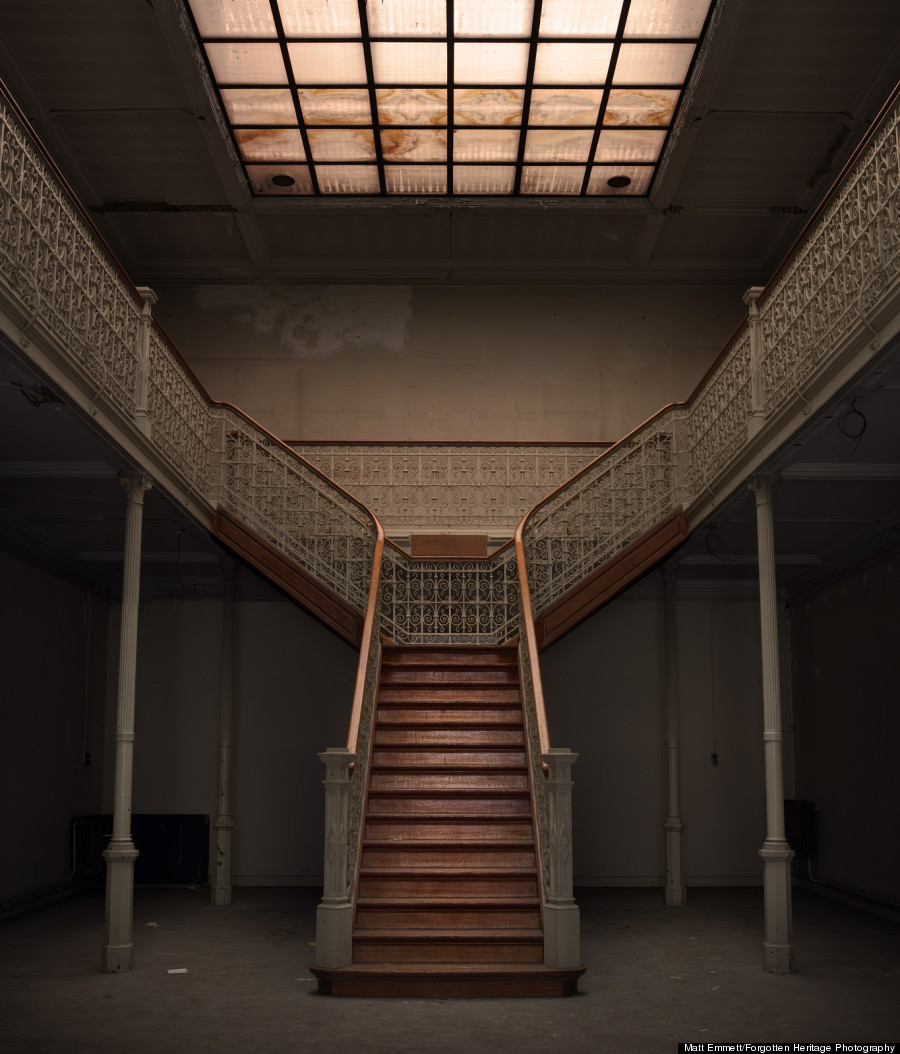 Silverdome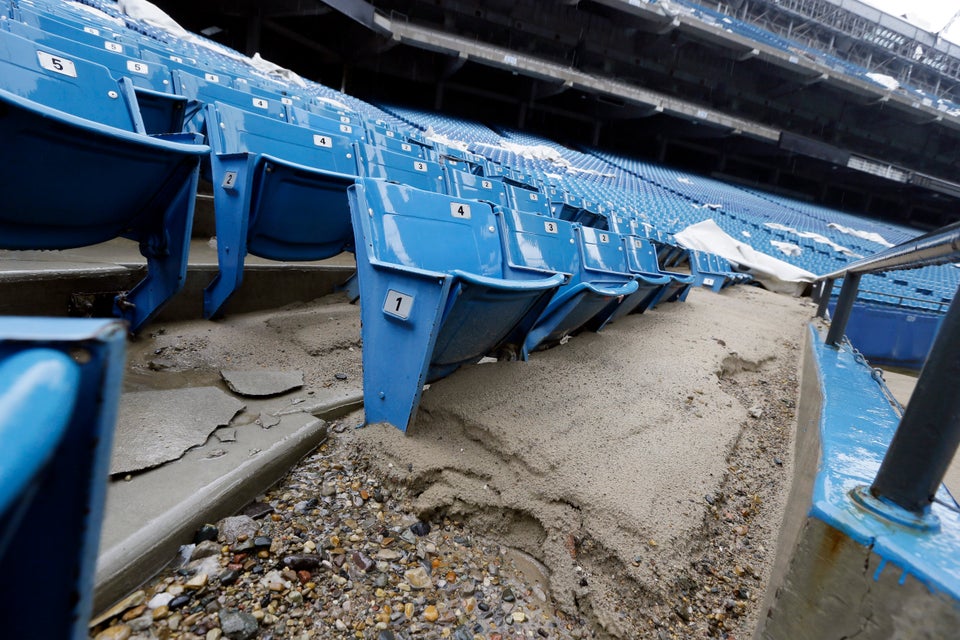 Silverdome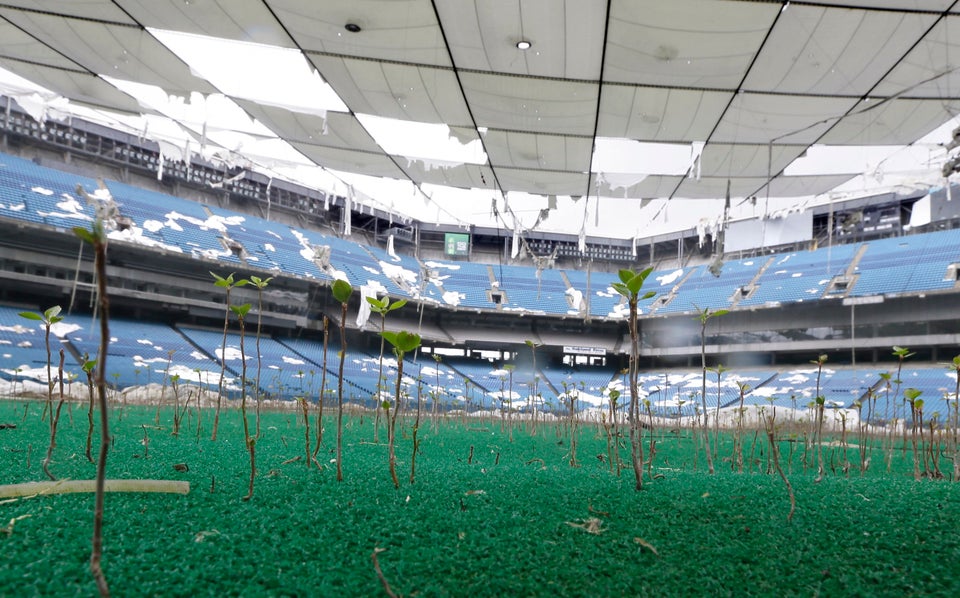 Silverdome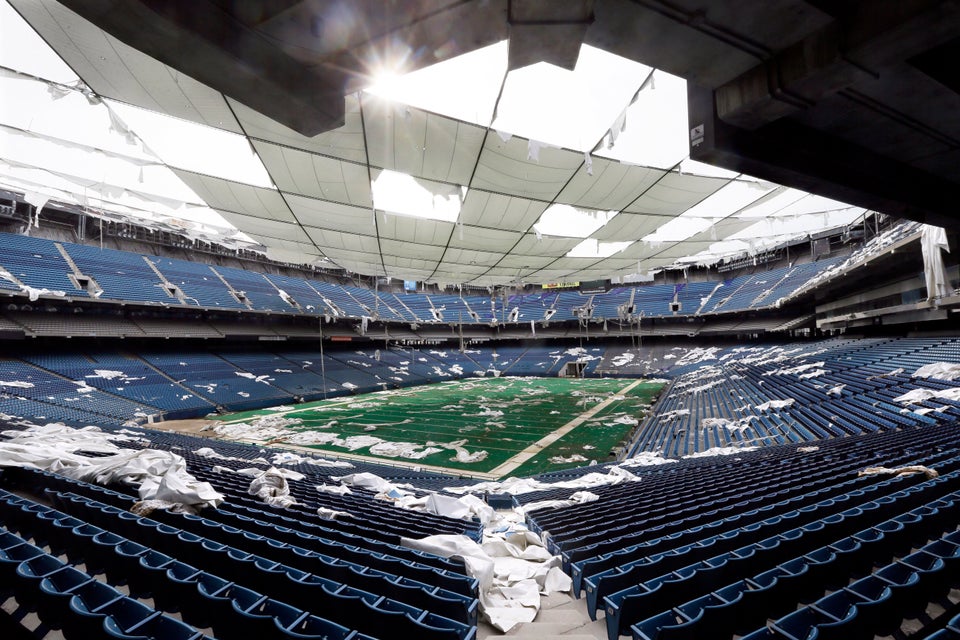 Unnamed high school bleachers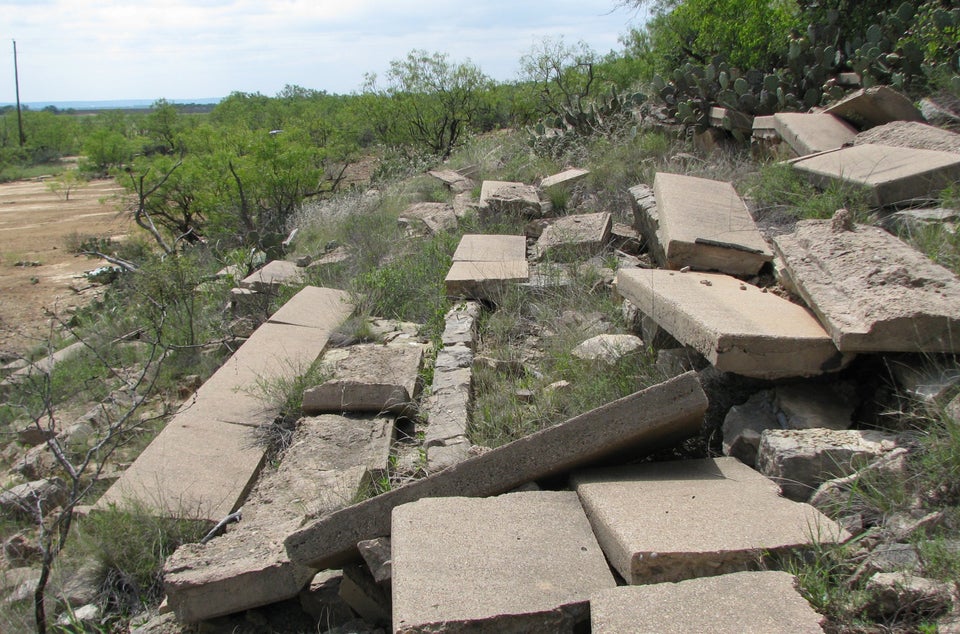 Olympic Fountain & Village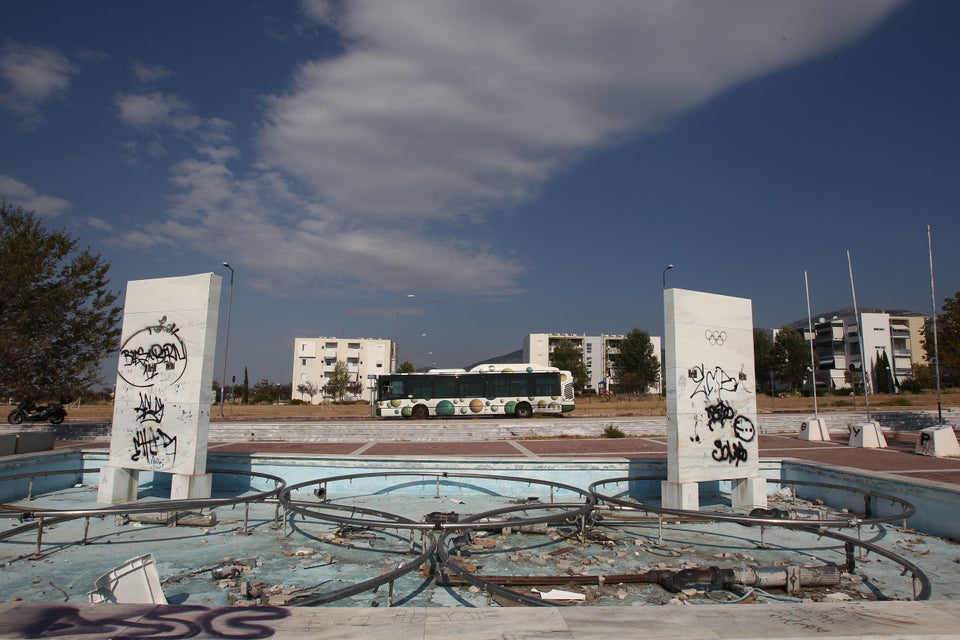 Olympic Fountain & Village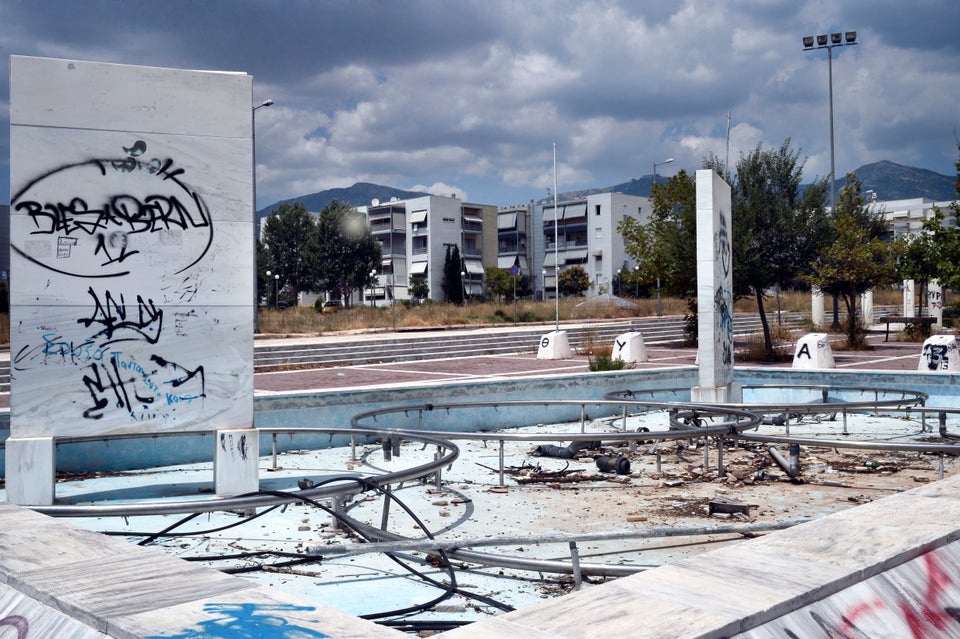 Milos Bicanski via Getty Images
Olympic Baseball Stadium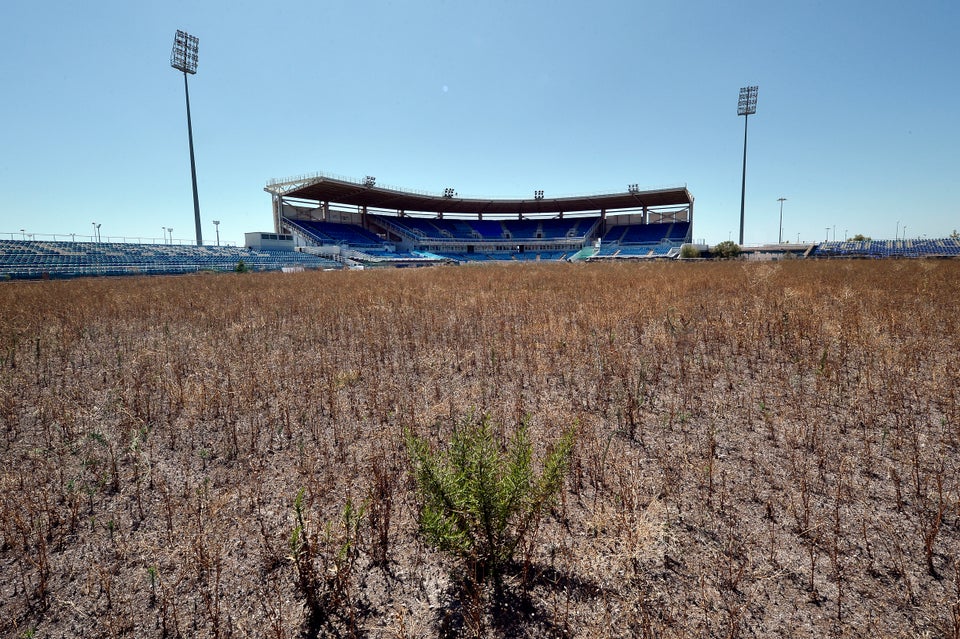 Milos Bicanski via Getty Images
Olympic Baseball Stadium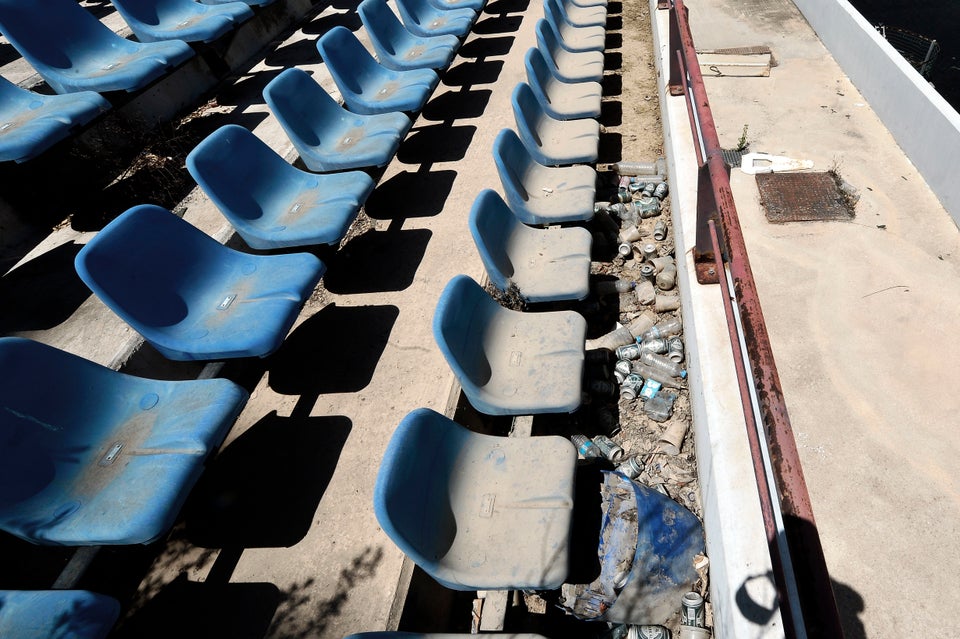 Milos Bicanski via Getty Images
Olympic Baseball Stadium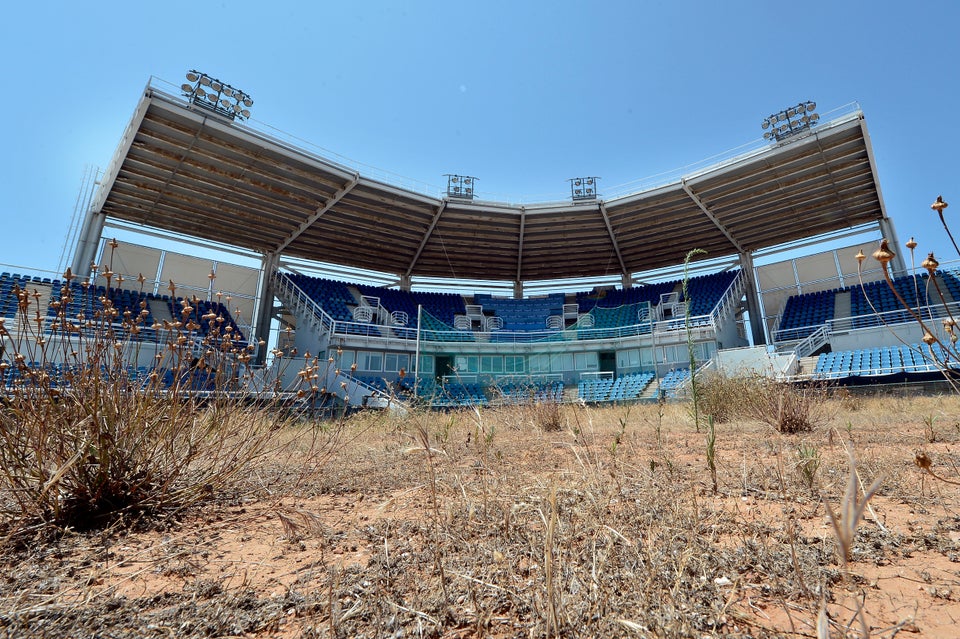 Milos Bicanski via Getty Images
Faliro Beach Volleyball Stadium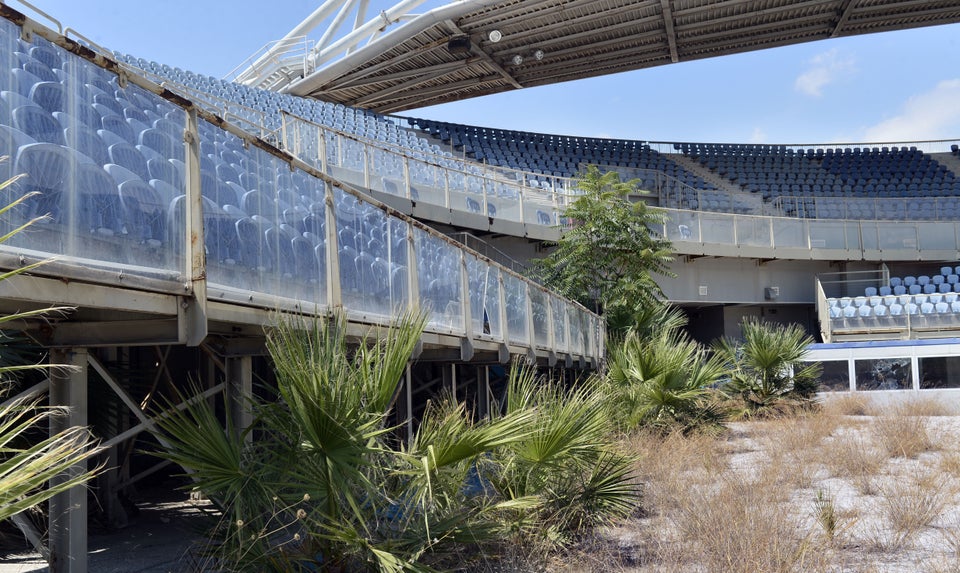 Milos Bicanski via Getty Images
Faliro Beach Volleyball Stadium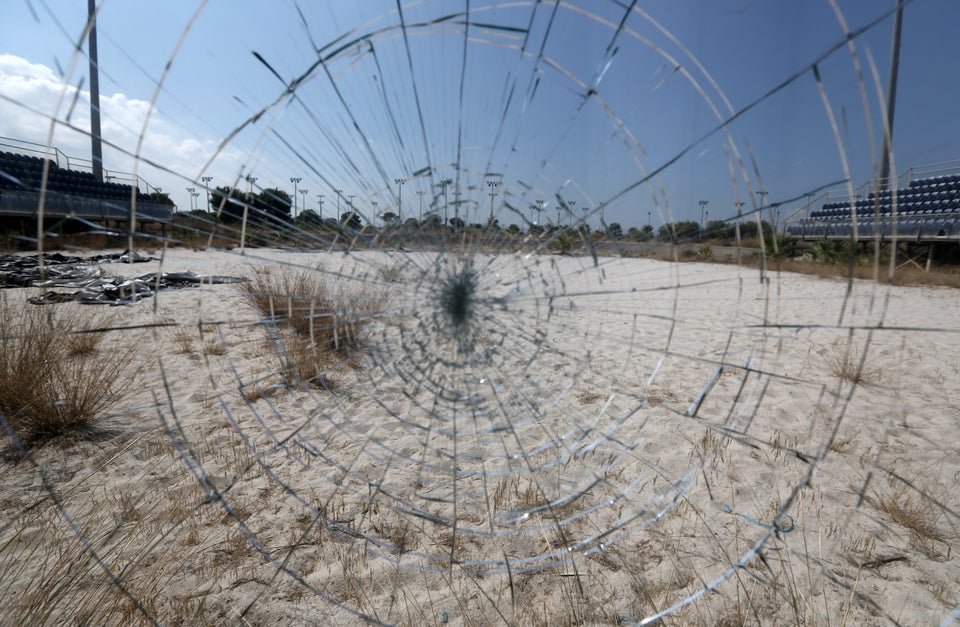 Faliro Beach Volleyball Arena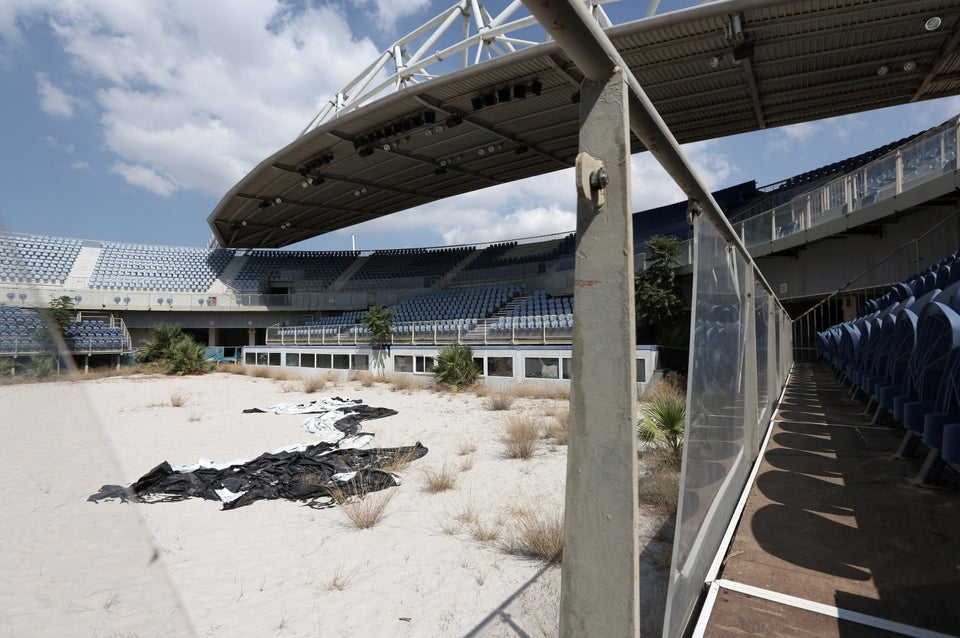 Olympic Village Training Pool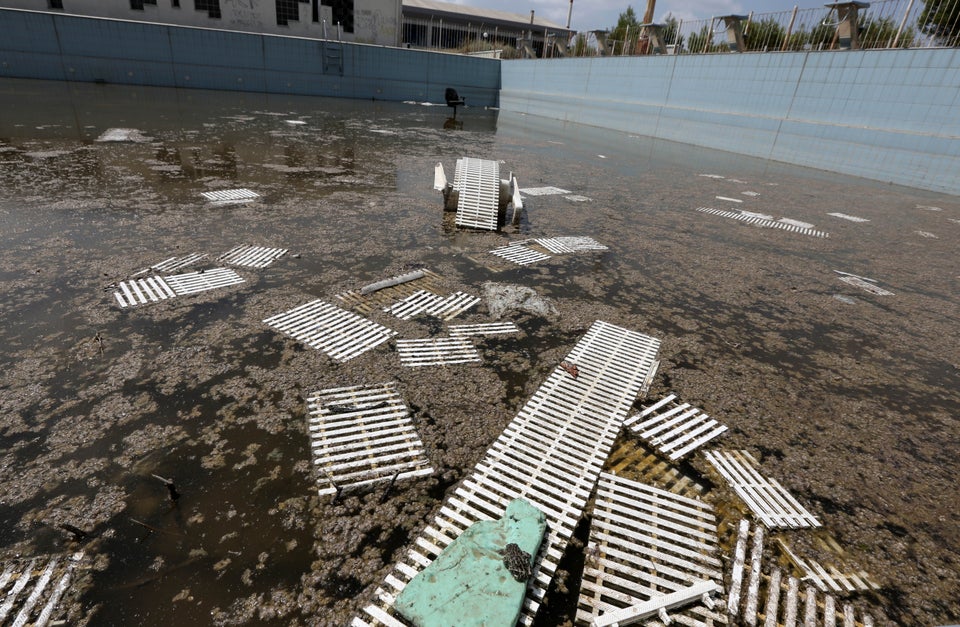 Olympic Canoe-Kayak Water Park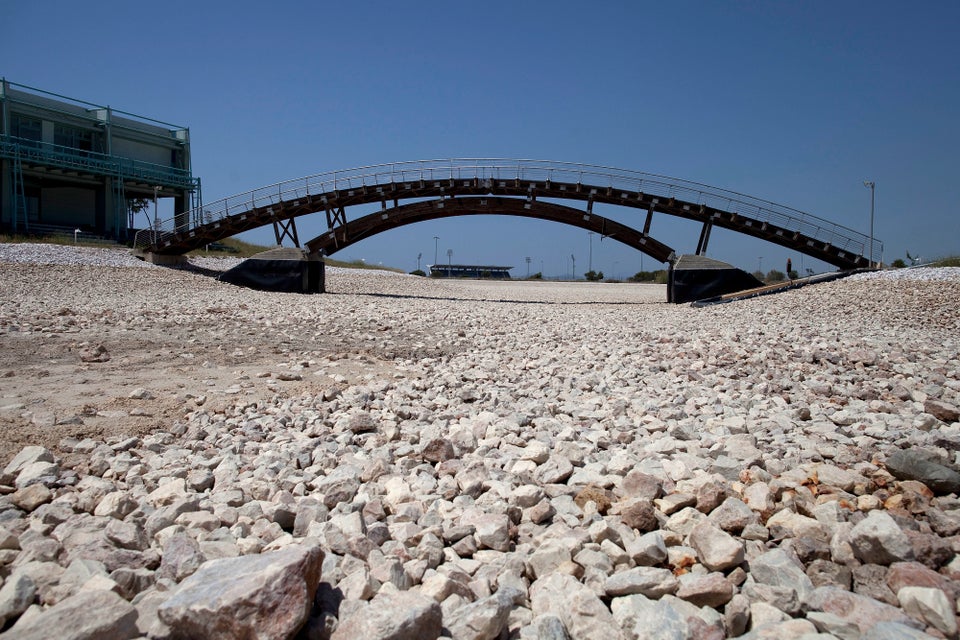 Bloomberg via Getty Images
Olympic Canoe-Kayak Water Park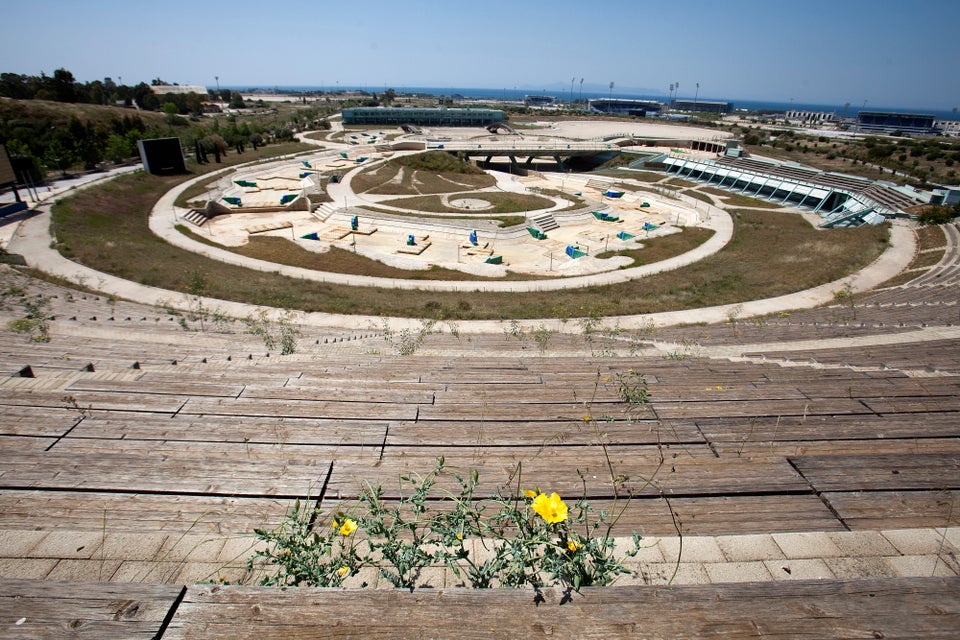 Bloomberg via Getty Images
Olympic Canoe-Kayak Water Park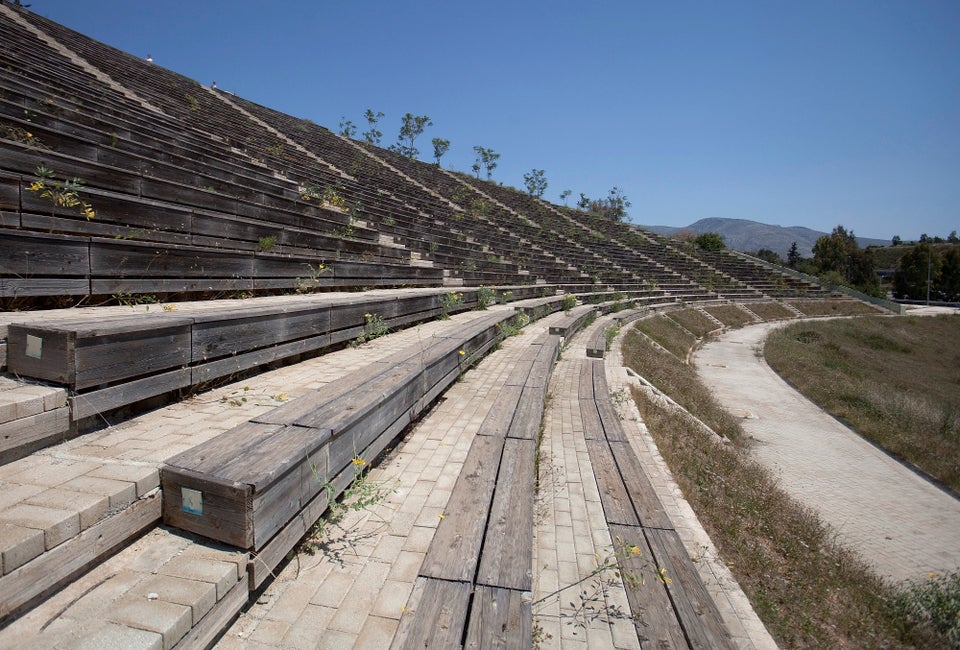 Bloomberg via Getty Images
Stadion Za Lužánkami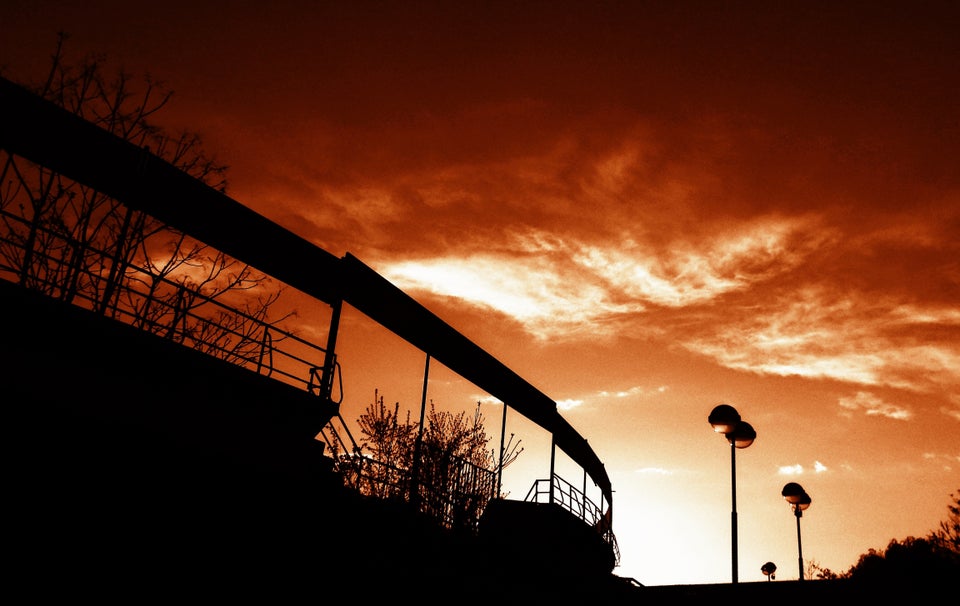 Stadion Za Lužánkami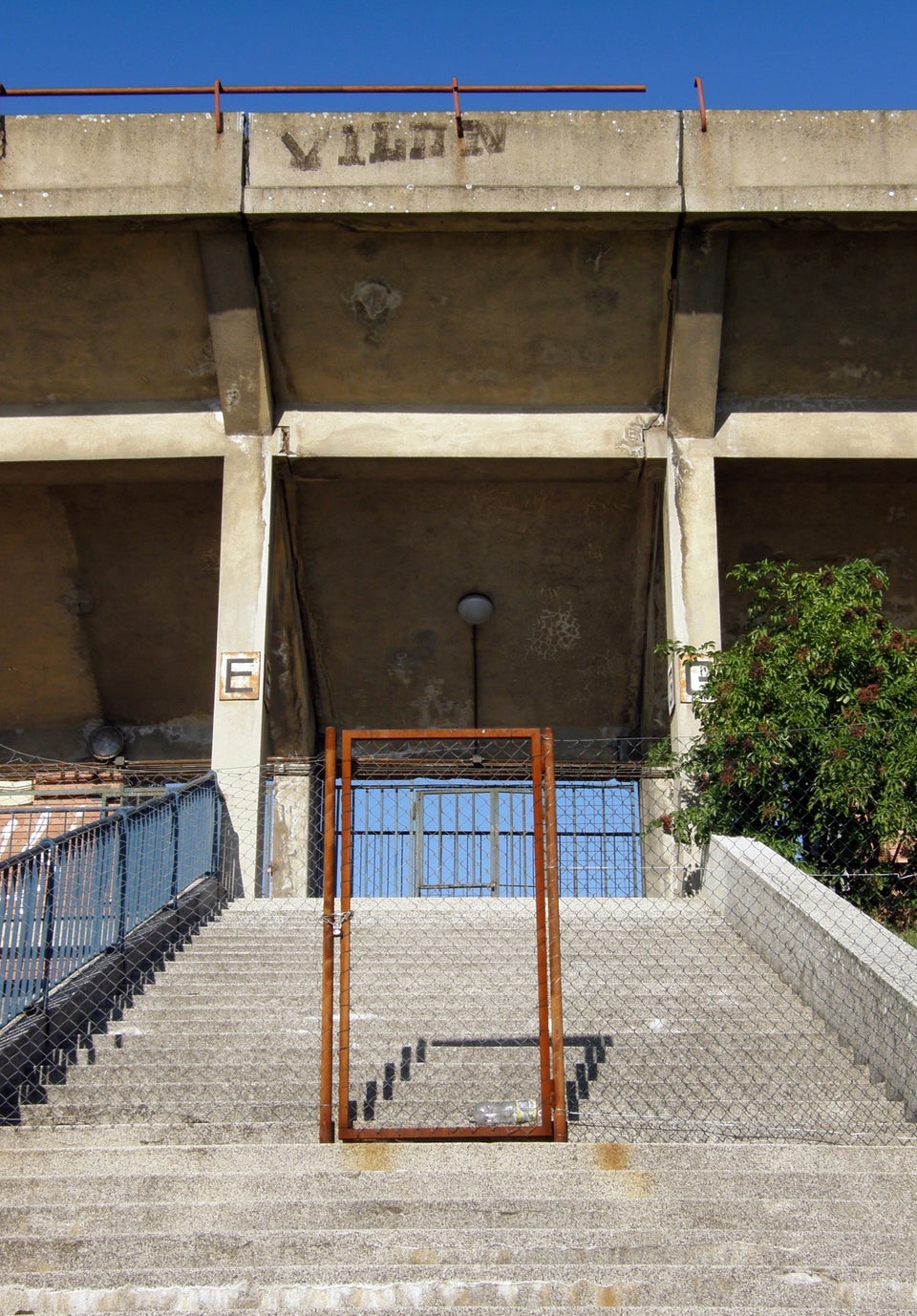 Stadion Za Lužánkami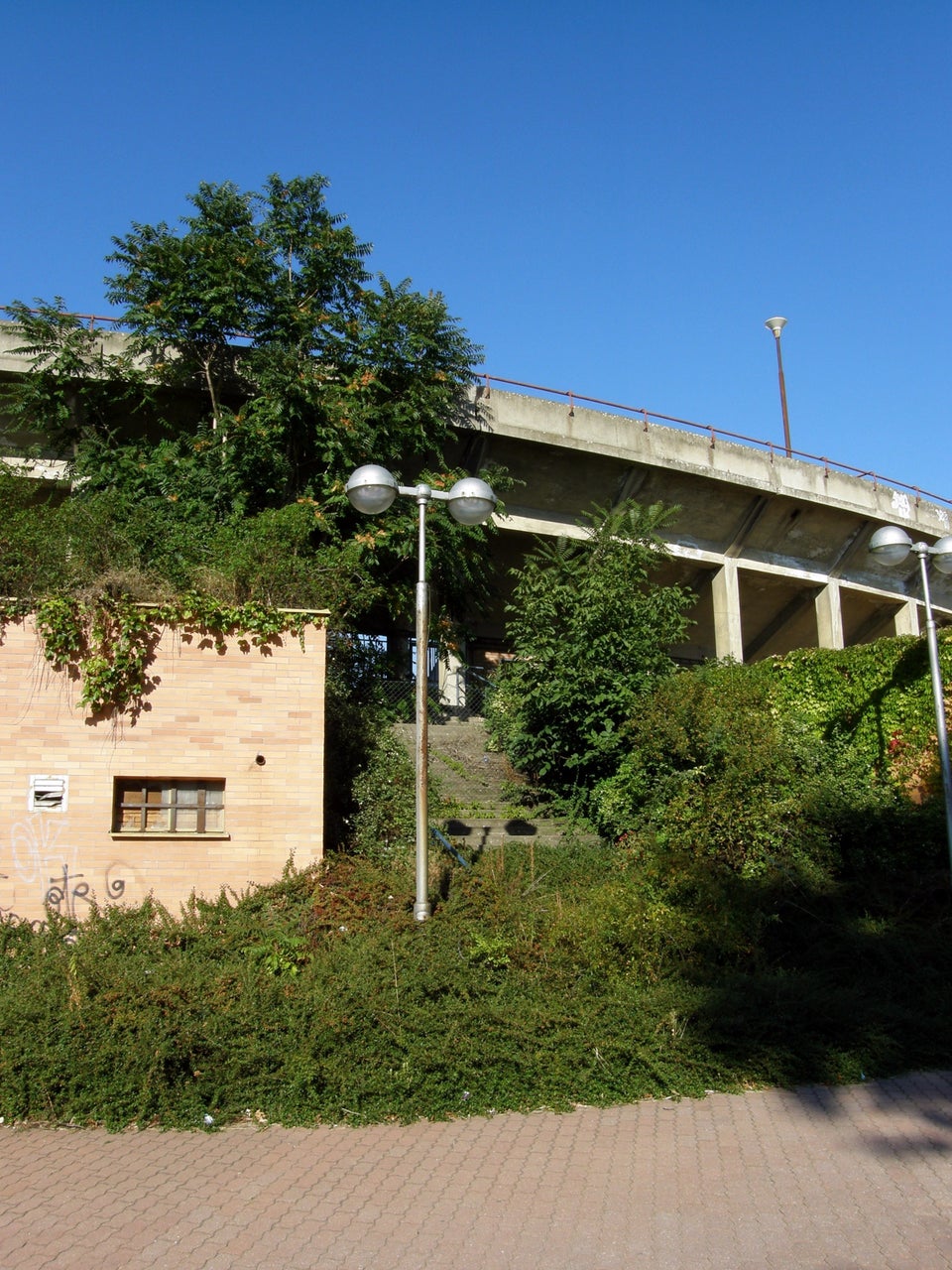 Stadion Za Lužánkami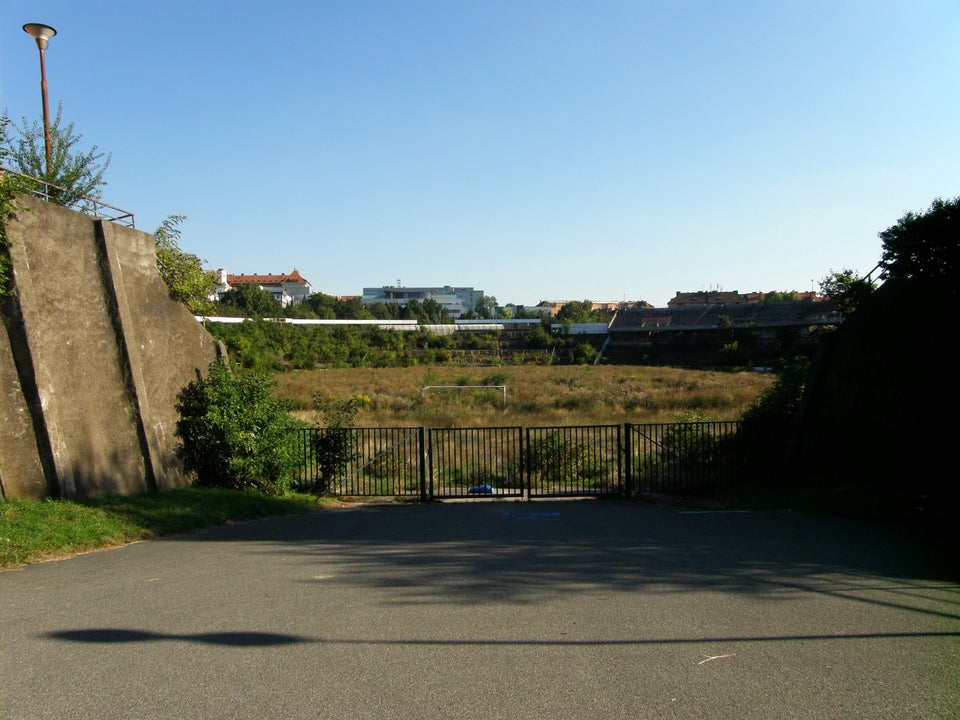 Tiger Stadium (demolished 2009)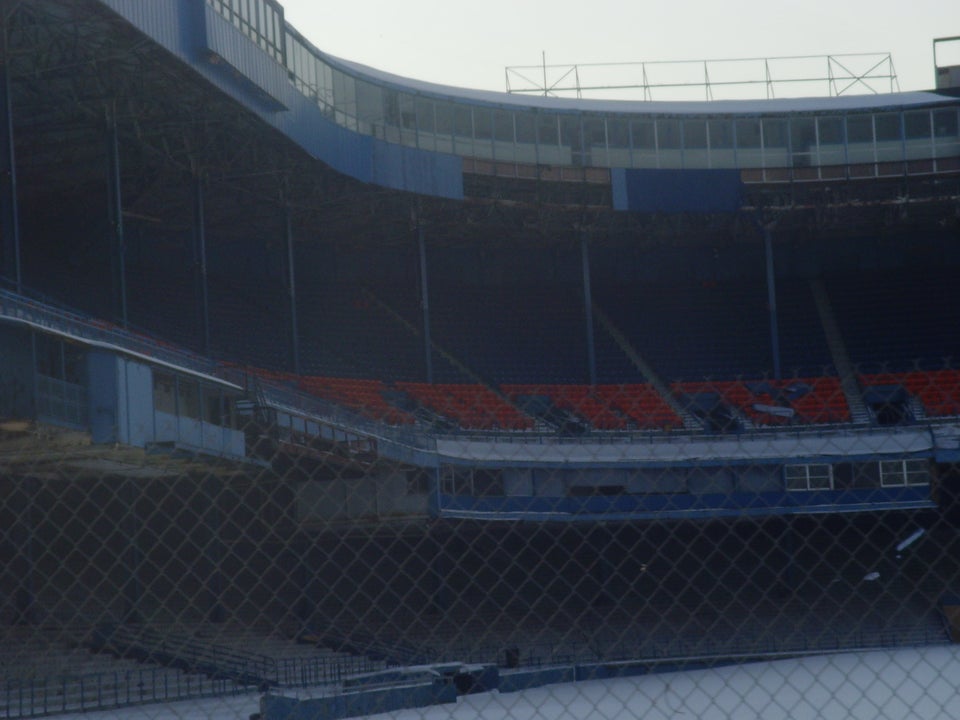 Tiger Stadium (demolished 2009)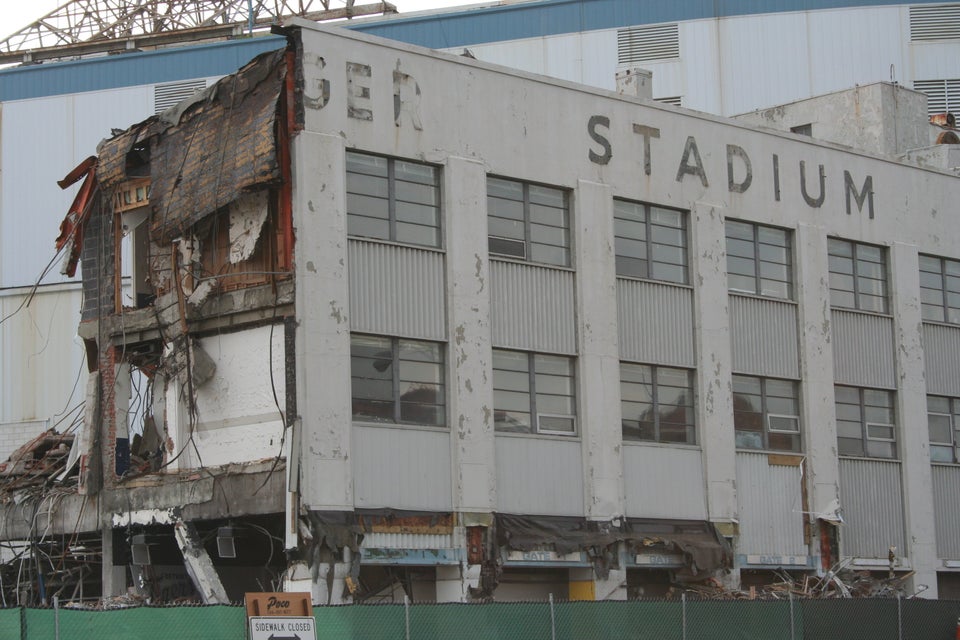 Tiger Stadium (demolished 2009)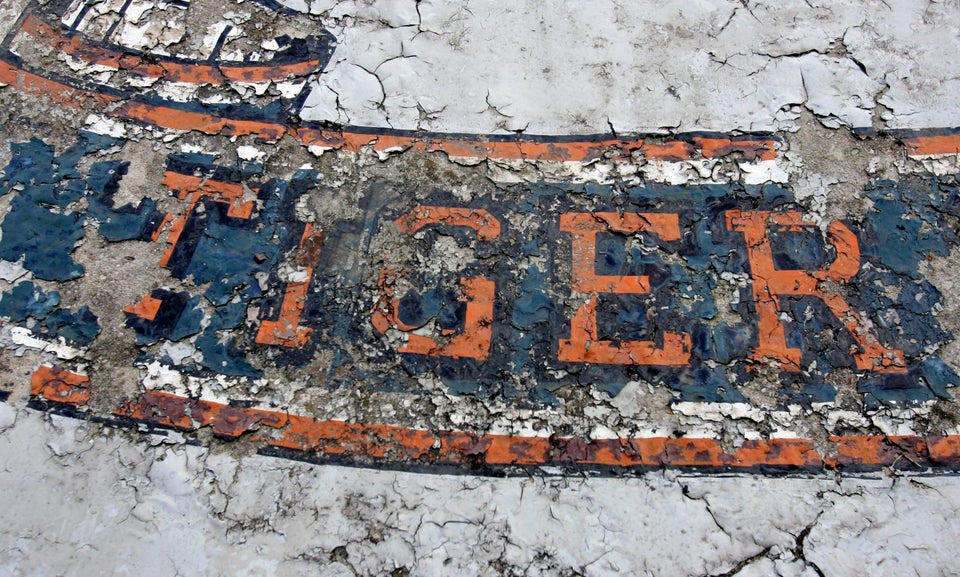 Houston Astrosdome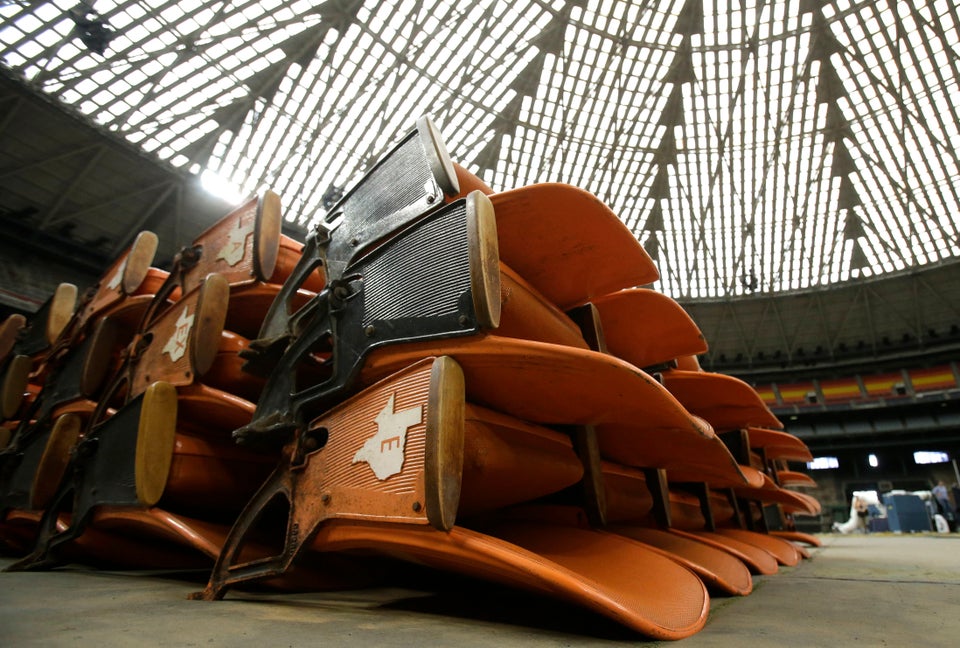 Houston Astrodome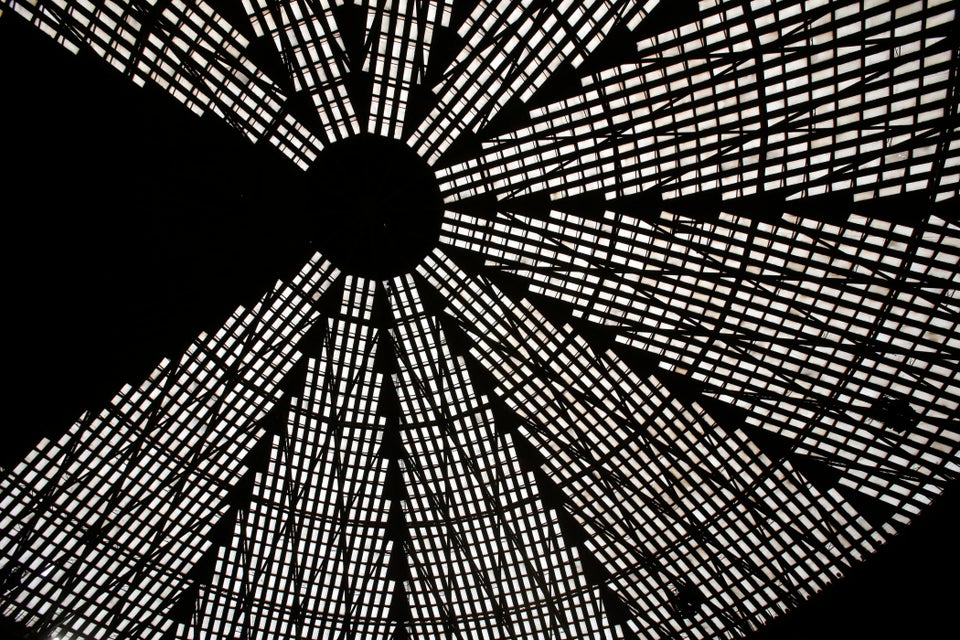 Olympic Podium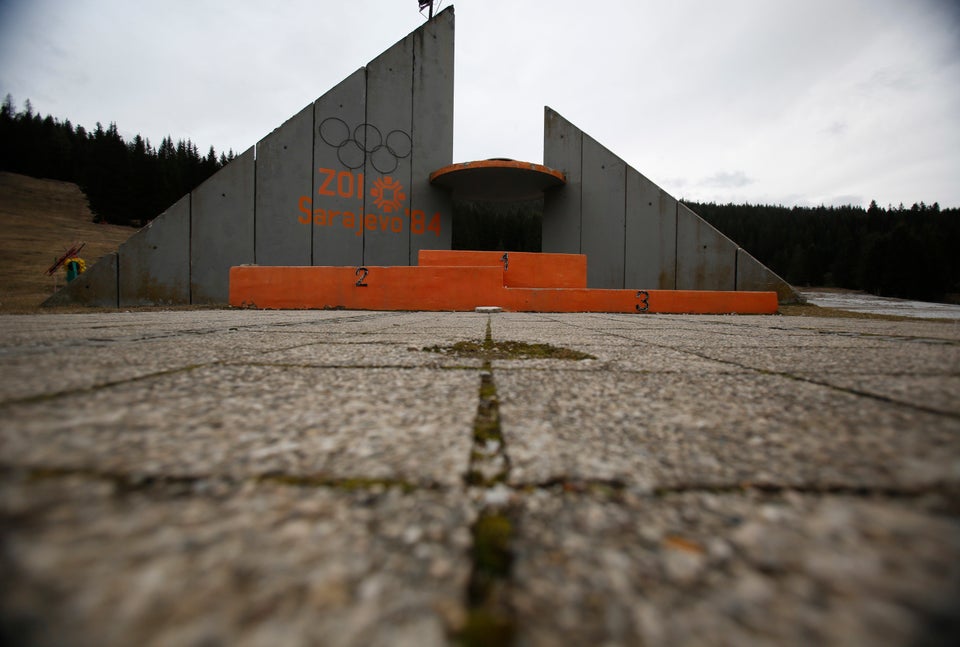 Ski Jump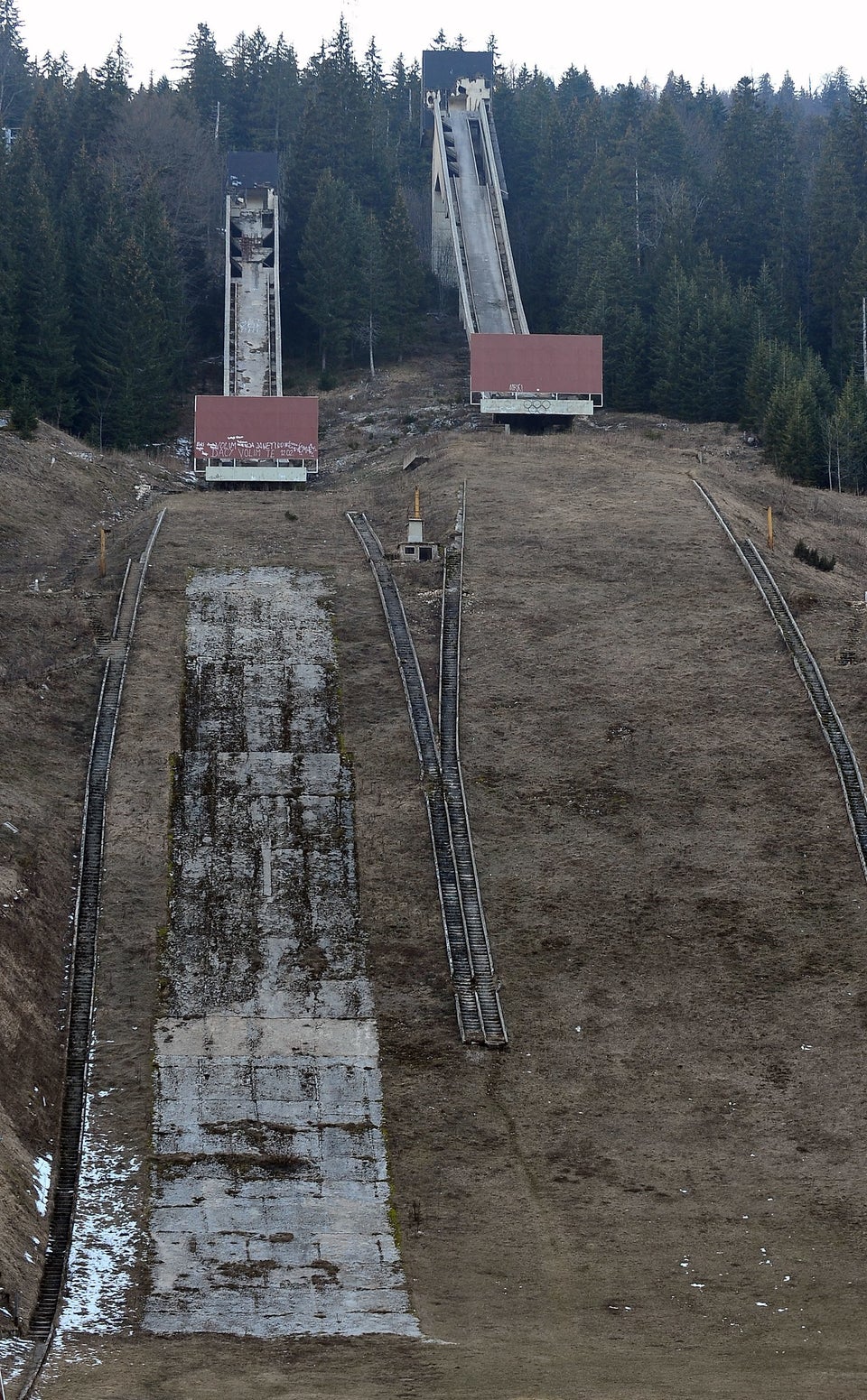 ELVIS BARUKCIC via Getty Images
Ski Jump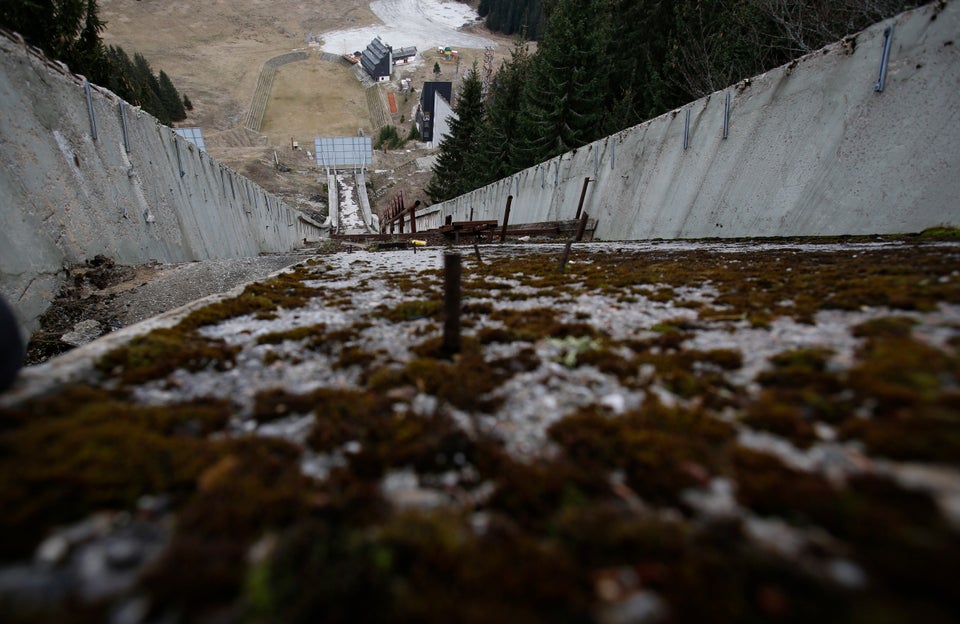 Bobsled Track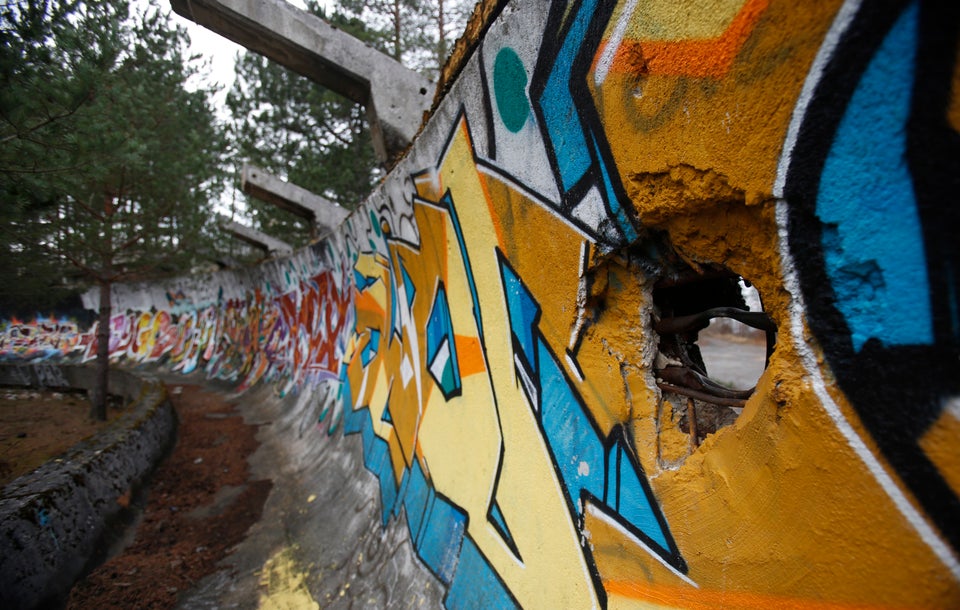 Bobsled Track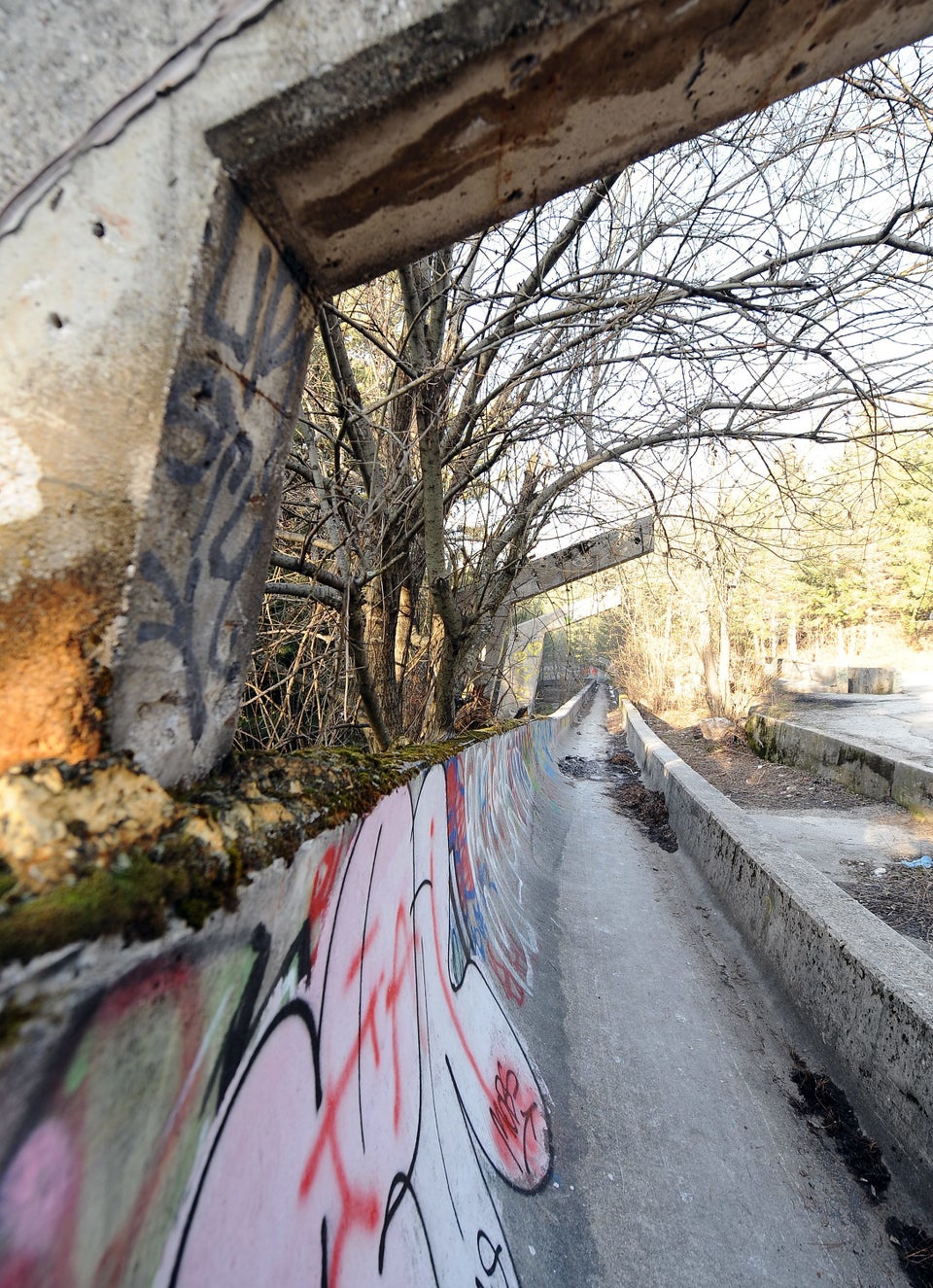 ELVIS BARUKCIC via Getty Images
Bobsled Track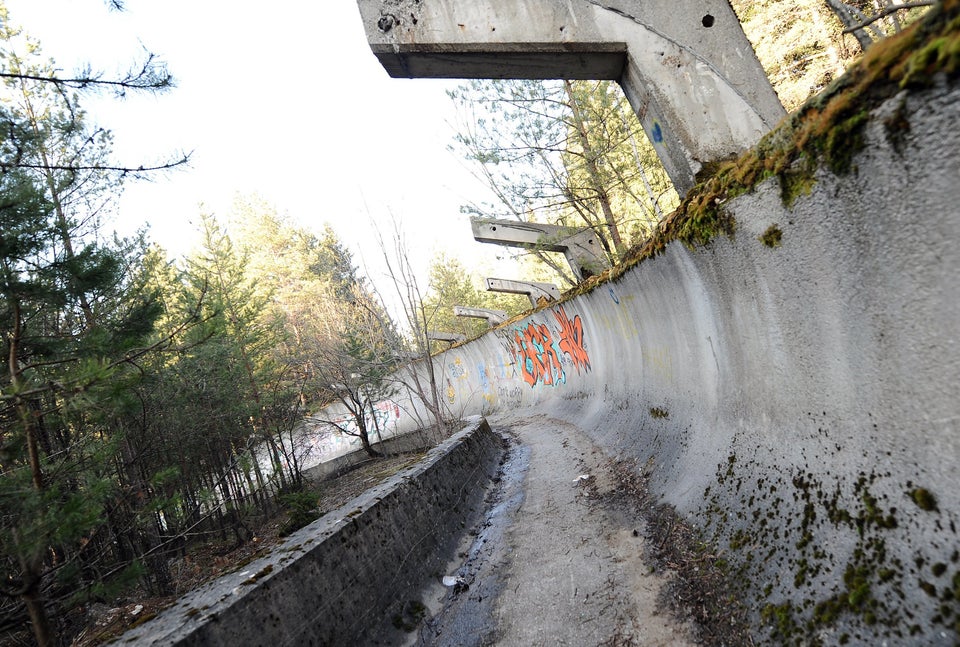 ELVIS BARUKCIC via Getty Images
Pyramid Arena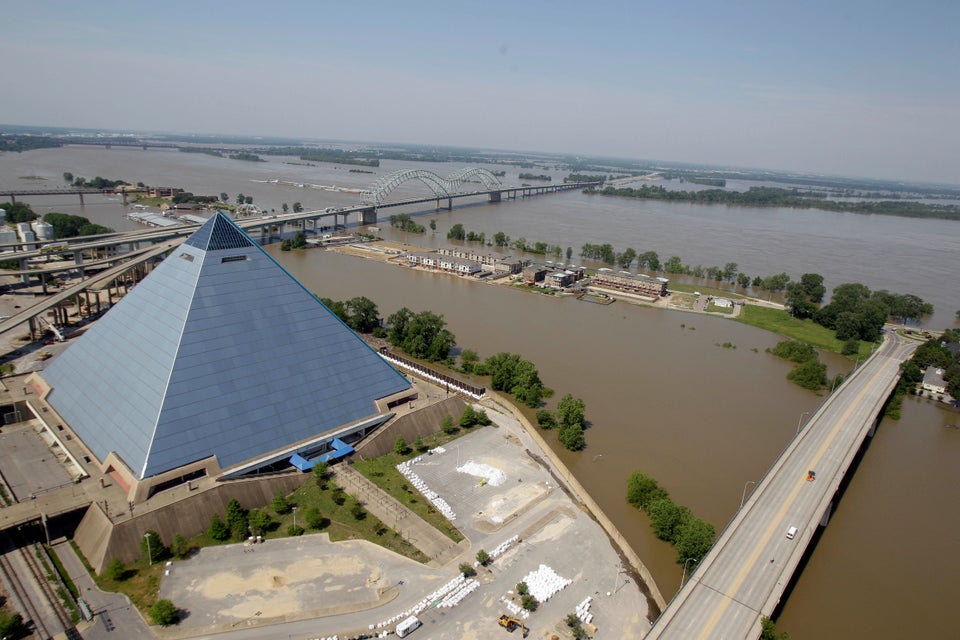 Entertainment Centre (demolished 2011)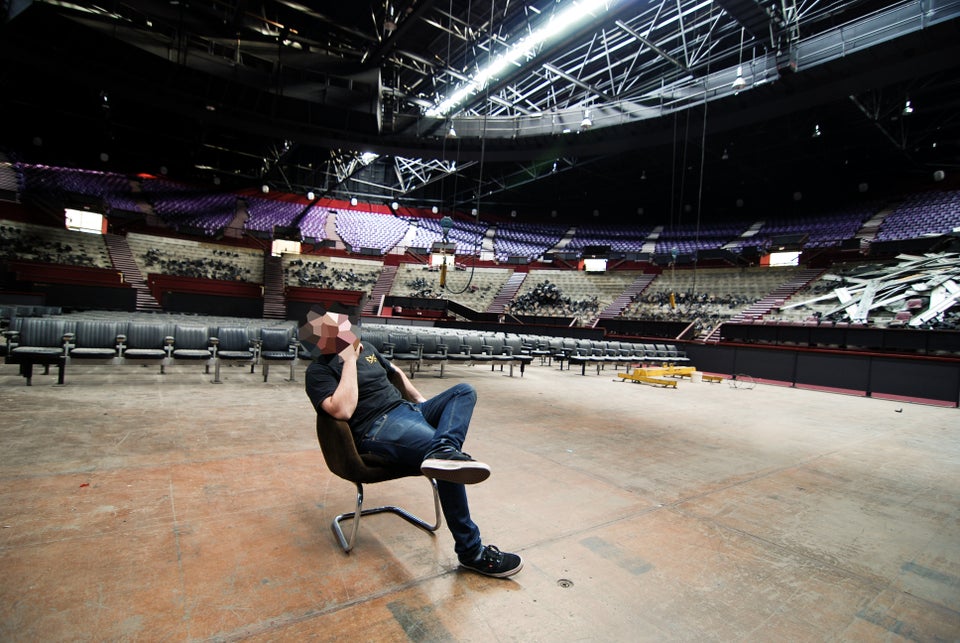 1936 Olympic Village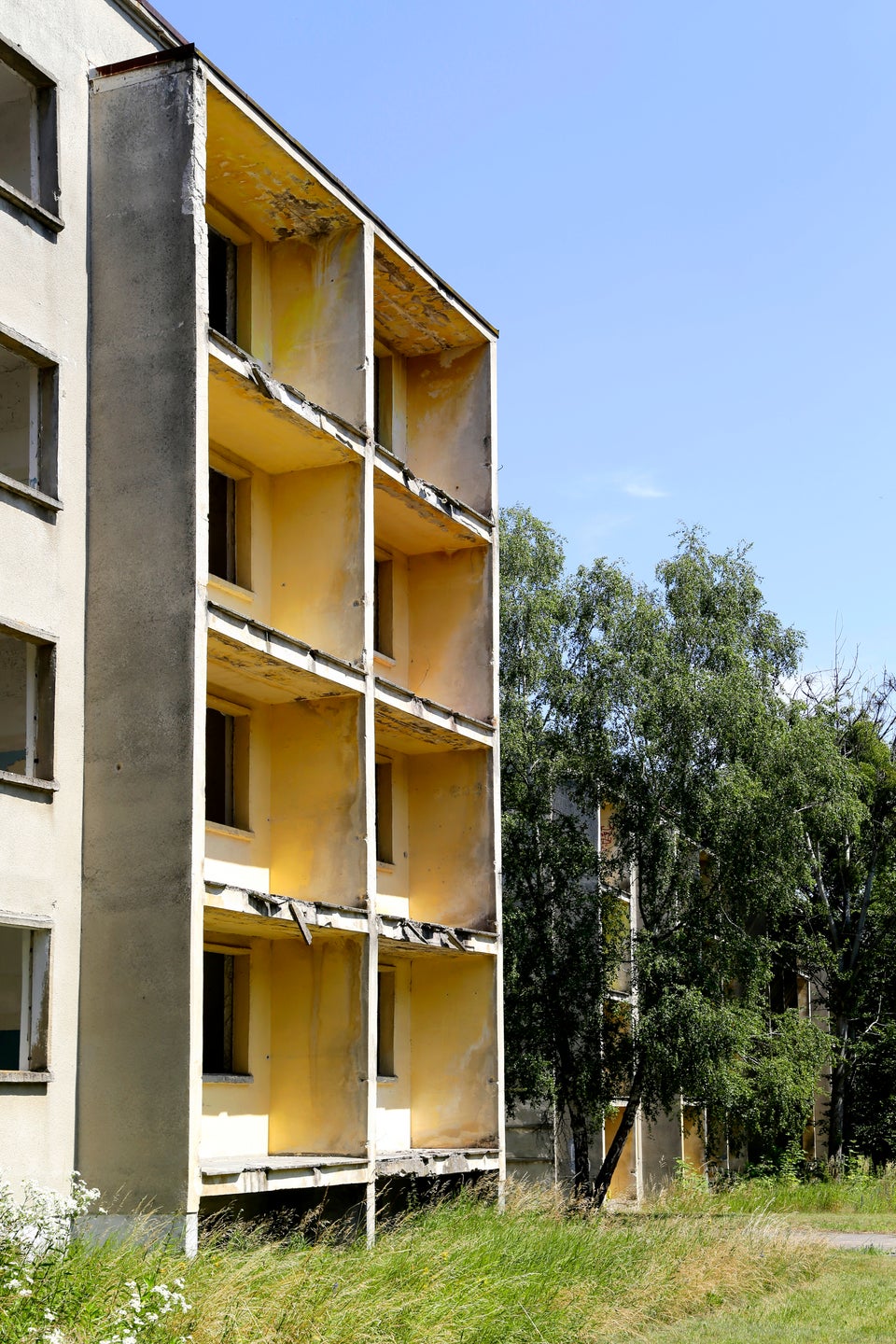 Athanasios Gioumpasis via Getty Images
1936 Olympic Village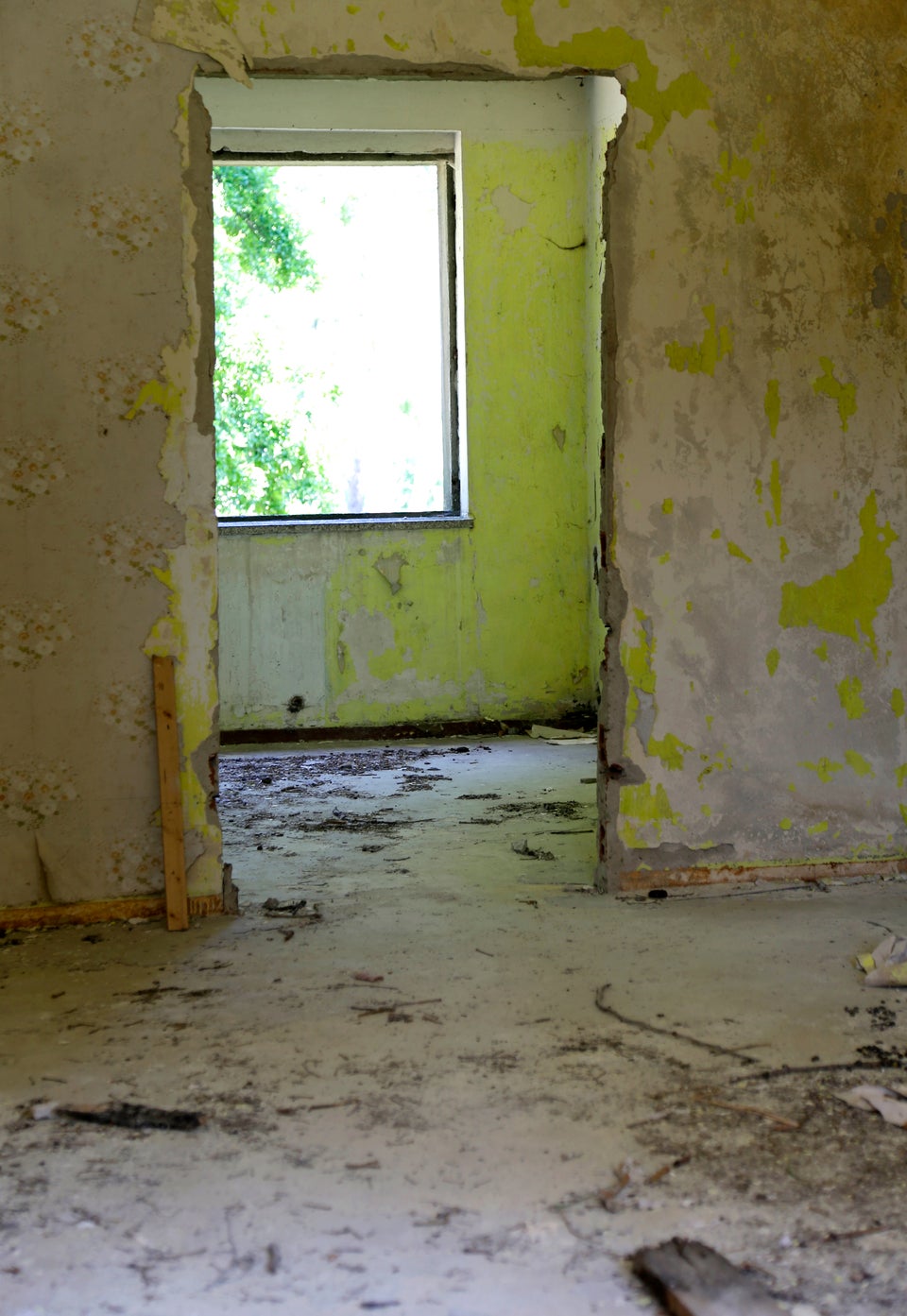 Athanasios Gioumpasis via Getty Images
1936 Olympic Village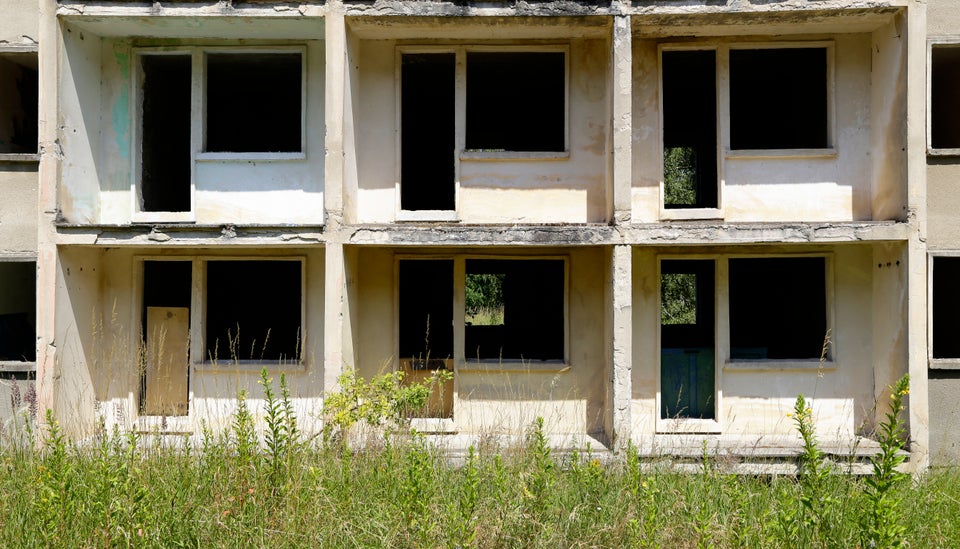 Athanasios Gioumpasis via Getty Images
1936 Olympic Village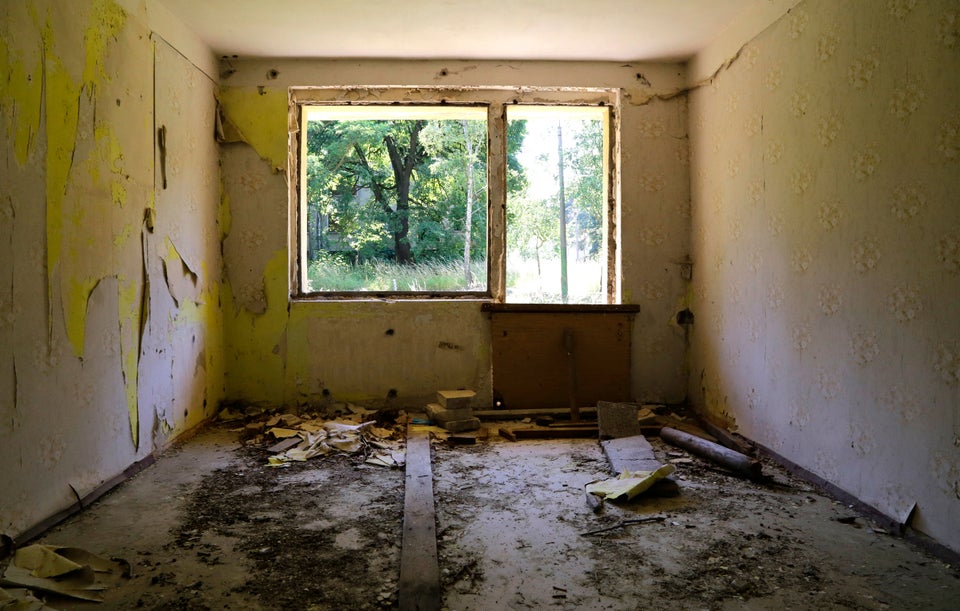 Athanasios Gioumpasis via Getty Images
Boothferry Park (demolished 2010)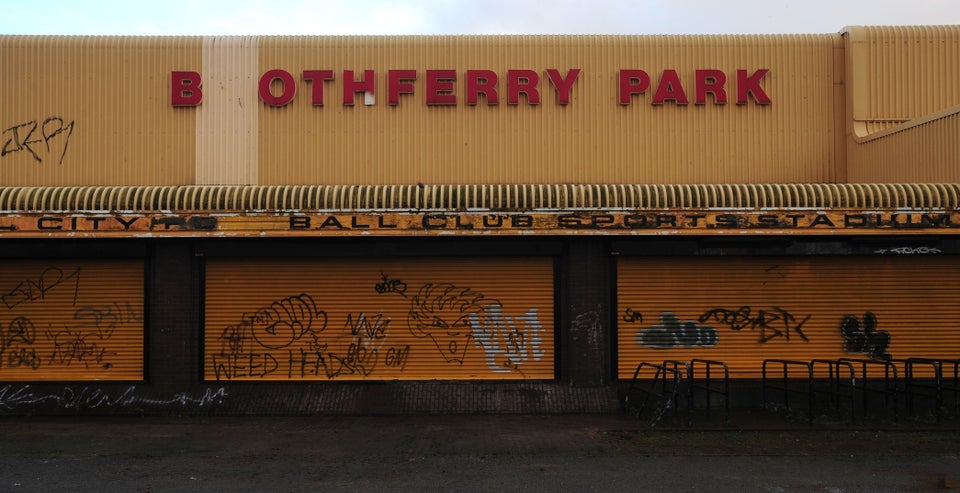 Anna Gowthorpe/PA Archive
Boothferry Park (demolished 2010)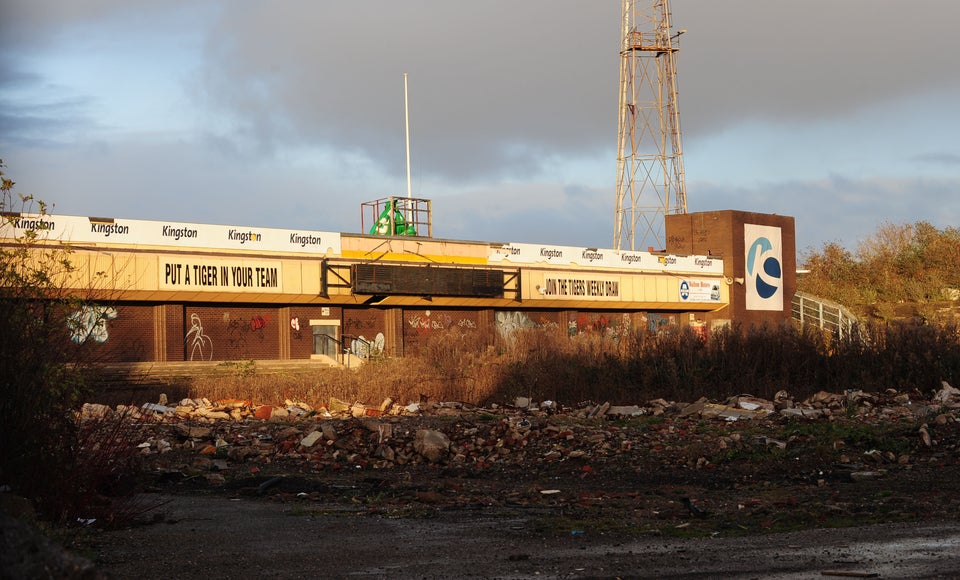 Anna Gowthorpe/PA Archive
Olympic Train Station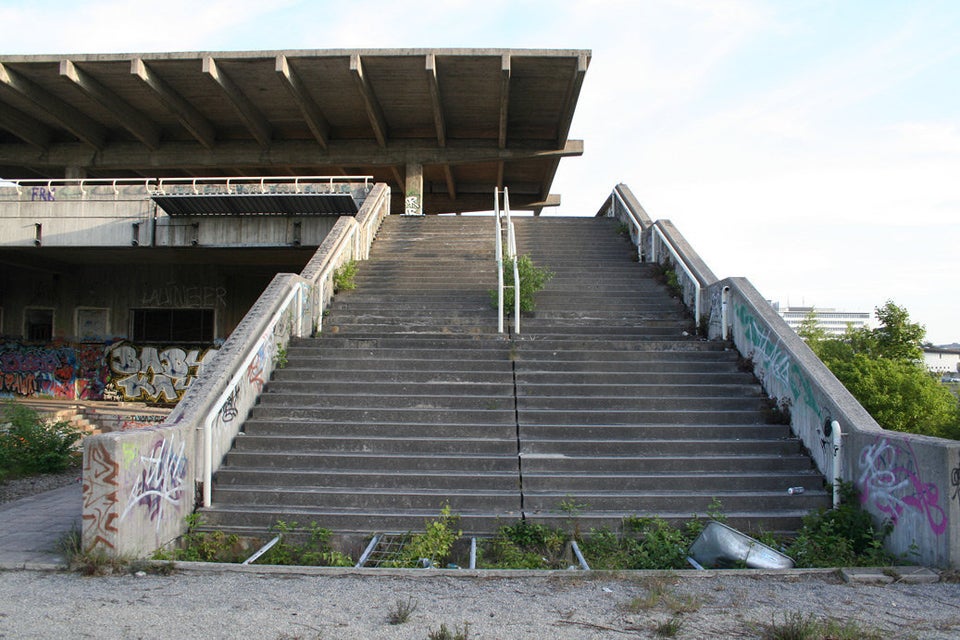 Olympic Train Station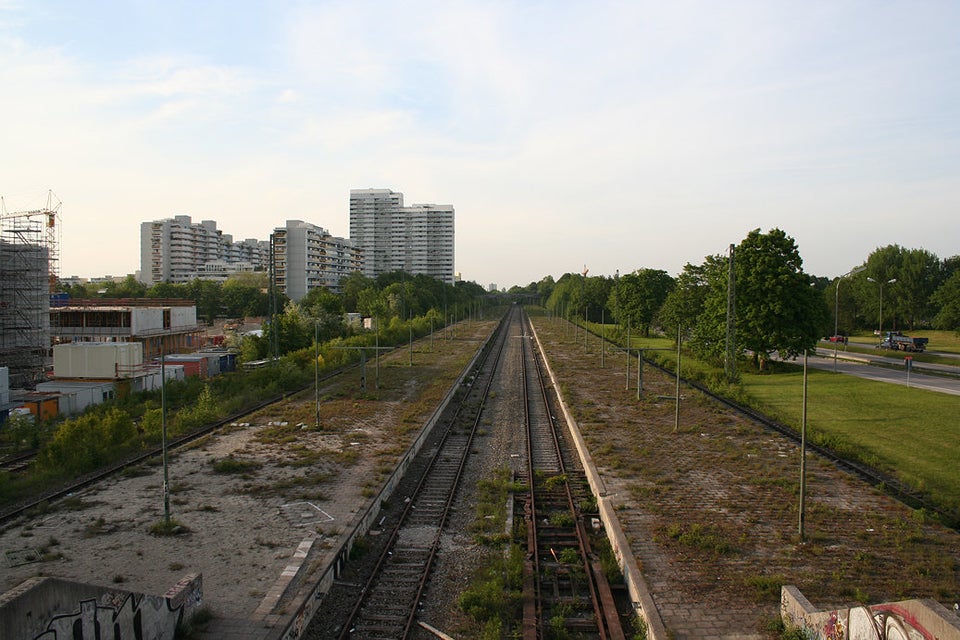 Olympic Train Station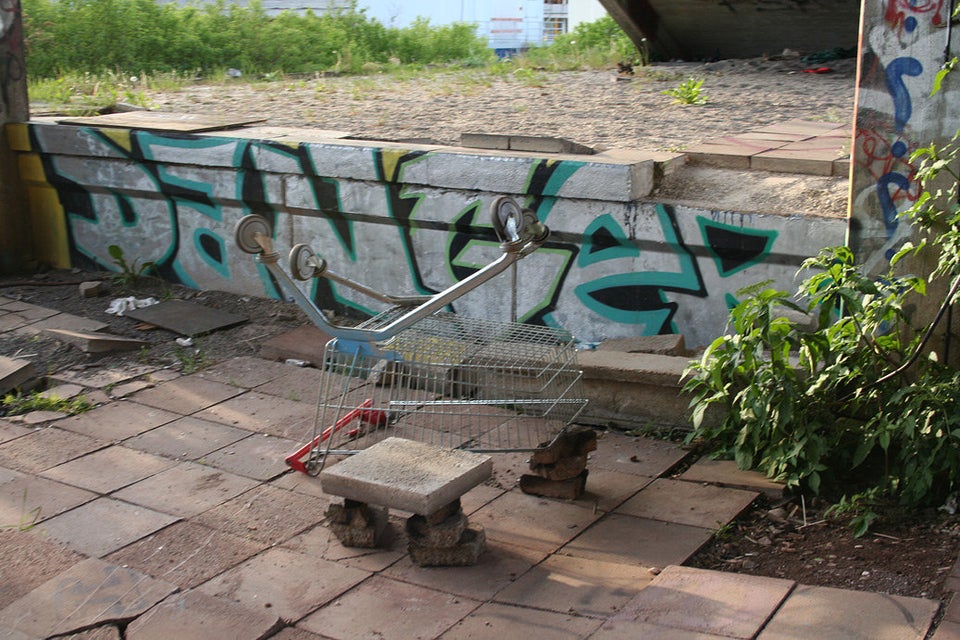 Olympic Train Station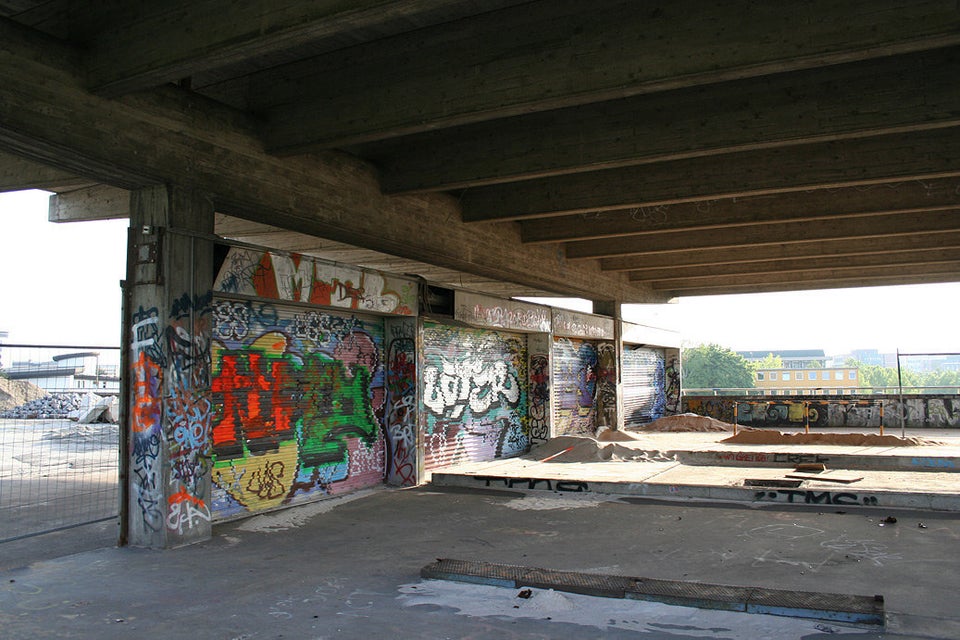 Perry Lakes Stadium (demolished 2012)