When this mother cat got separated from her kittens, she stopped at nothing to see them again.
The staff at the Mill Road Vet Clinic in Whangarei, New Zealand, found a box of kittens on their doorstep earlier this month, according to a Facebook post. A nurse took the felines home to care for them overnight, but when the staff came into work the next day, they discovered another cat hanging around the facility.
"We noticed a tabby cat hanging around our front door, trying to sneak in every time a client arrived," the clinic wrote on its Facebook page. "When we realized it wasn't going to go away, we picked her up [and] discovered she was a feeding mum."
It was then, the clinic wrote, that it all clicked -- the cat was indeed the abandoned kittens' mother. The mama cat and the kittens were brought together for a "happy reunion" and the group has since been staying with a foster family.
Julie Wills, a veterinarian at the clinic told The Huffington Post, that the incident was unusual and she's seen "nothing quite like this." It proves, Wills said, that "maternal instinct is a powerful thing."
The staff believes that the mother cat had probably been in the box as well but ran off before they all arrived to work that day, according to the Facebook post. They explained that the cat likely spent the night searching for her kittens after she realized they were no longer there. When the cat was finally reunited with her beloved babies, it didn't take long to confirm that the little furballs were indeed hers.
"It was obvious she was the mum," Wills told HuffPost. "She let the kitten suckle [and] they were keen."
The cat continued to show her love for her little ones, feeding them, cleaning them, cuddling with them and purring with them, Wills told HuffPost.
The family has been doing well since the reunion and Wills said the kittens are growing nicely. They will be up for adoption in a few weeks and the clinic is pretty confident that -- with looks as cute as theirs -- they'll find forever homes quickly.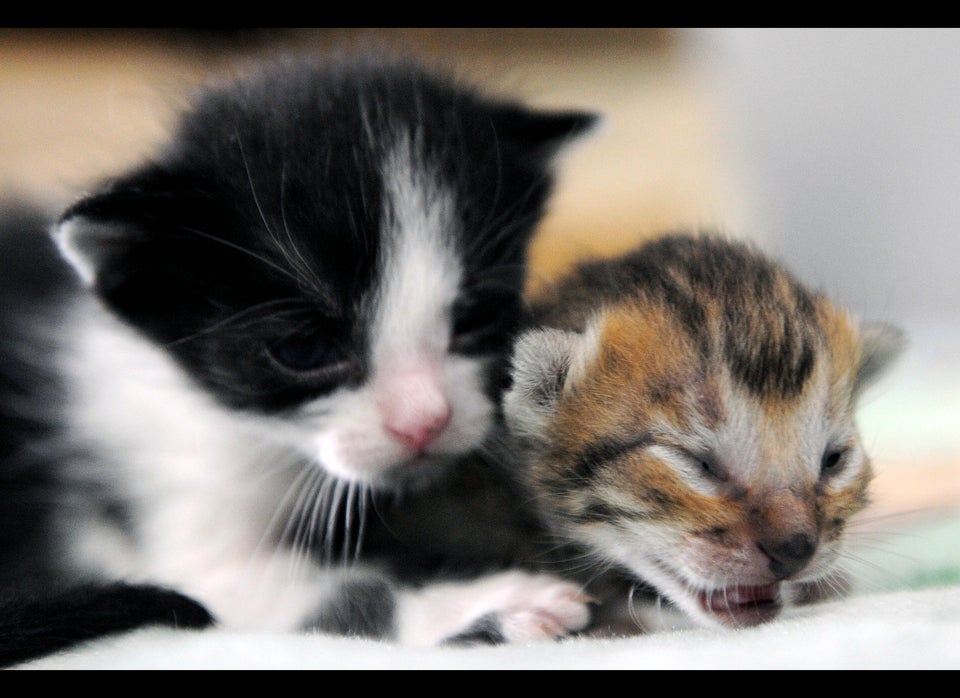 Cute Kittens