Though churches are normally places where people gather for spiritual fellowship, confession, or for quiet contemplation, these sacred spaces have been abandoned to the elements, their naves and pews standing silent and empty. Nonetheless, they still have a haunting beauty which comes through in these awesome photos.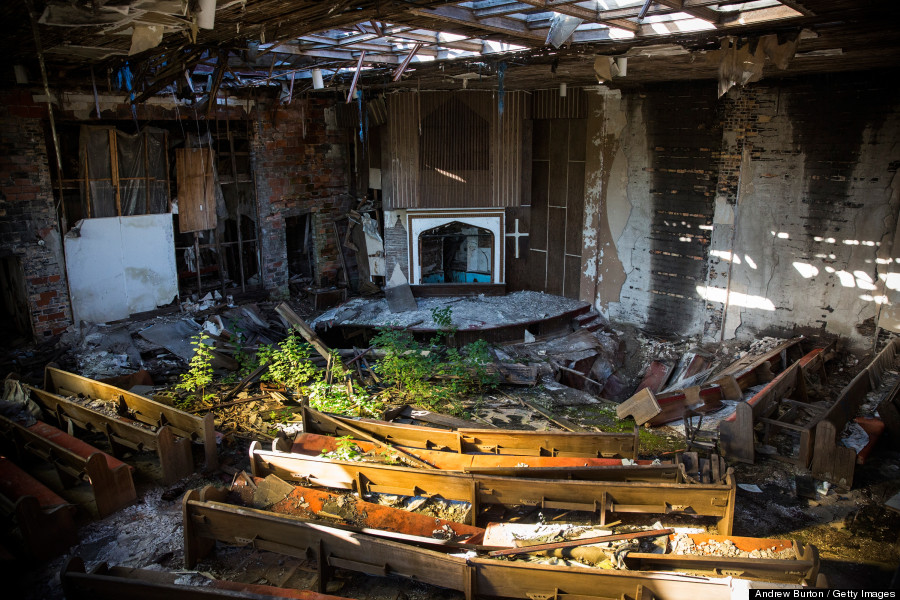 The interior of an abandoned church is seen on September 5, 2013 in Detroit, Michigan. Detroit is struggling with over 78,000 abandoned homes across 140 square miles and 16% unemployment; in July, the city declared bankruptcy.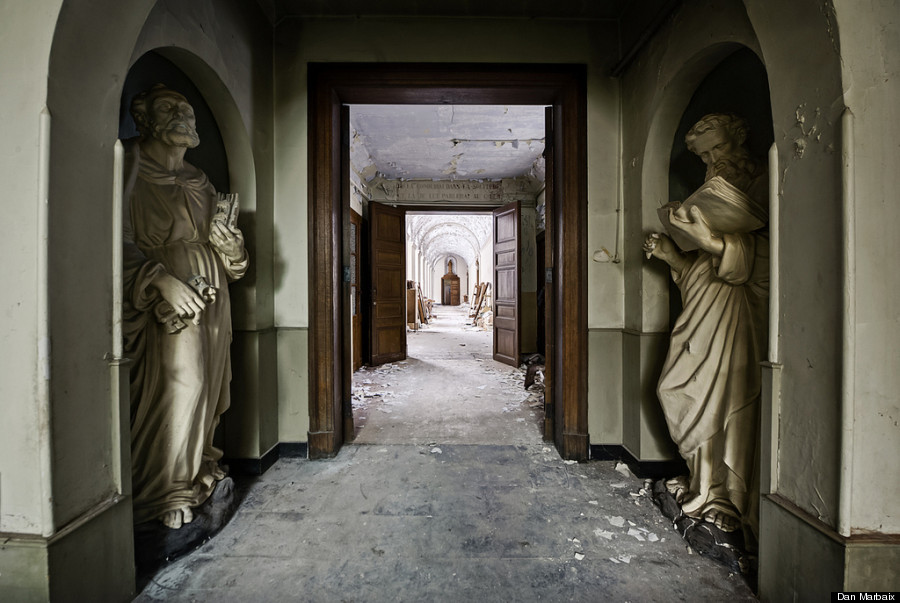 Sculptures watch silently at this monastery in Belgium.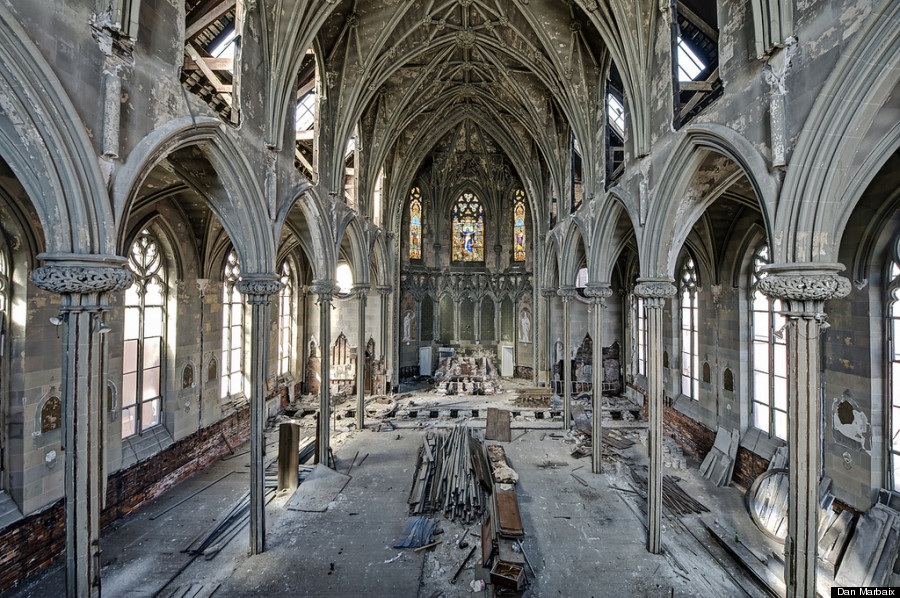 An abandoned church in Pennsylvania is filled with construction detritus below the graceful arches.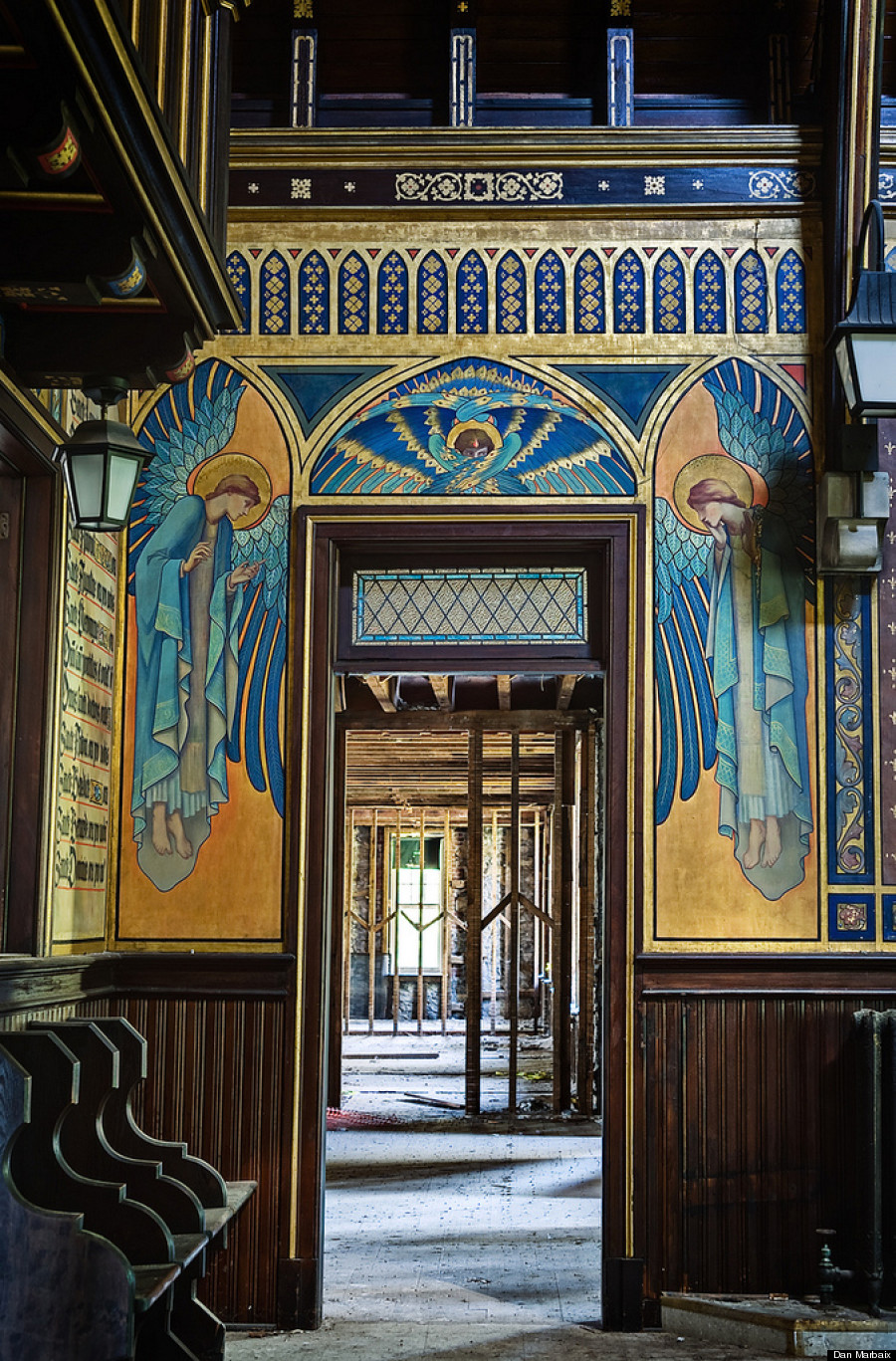 This New York state chapel still has bright artwork, but no more parishioners.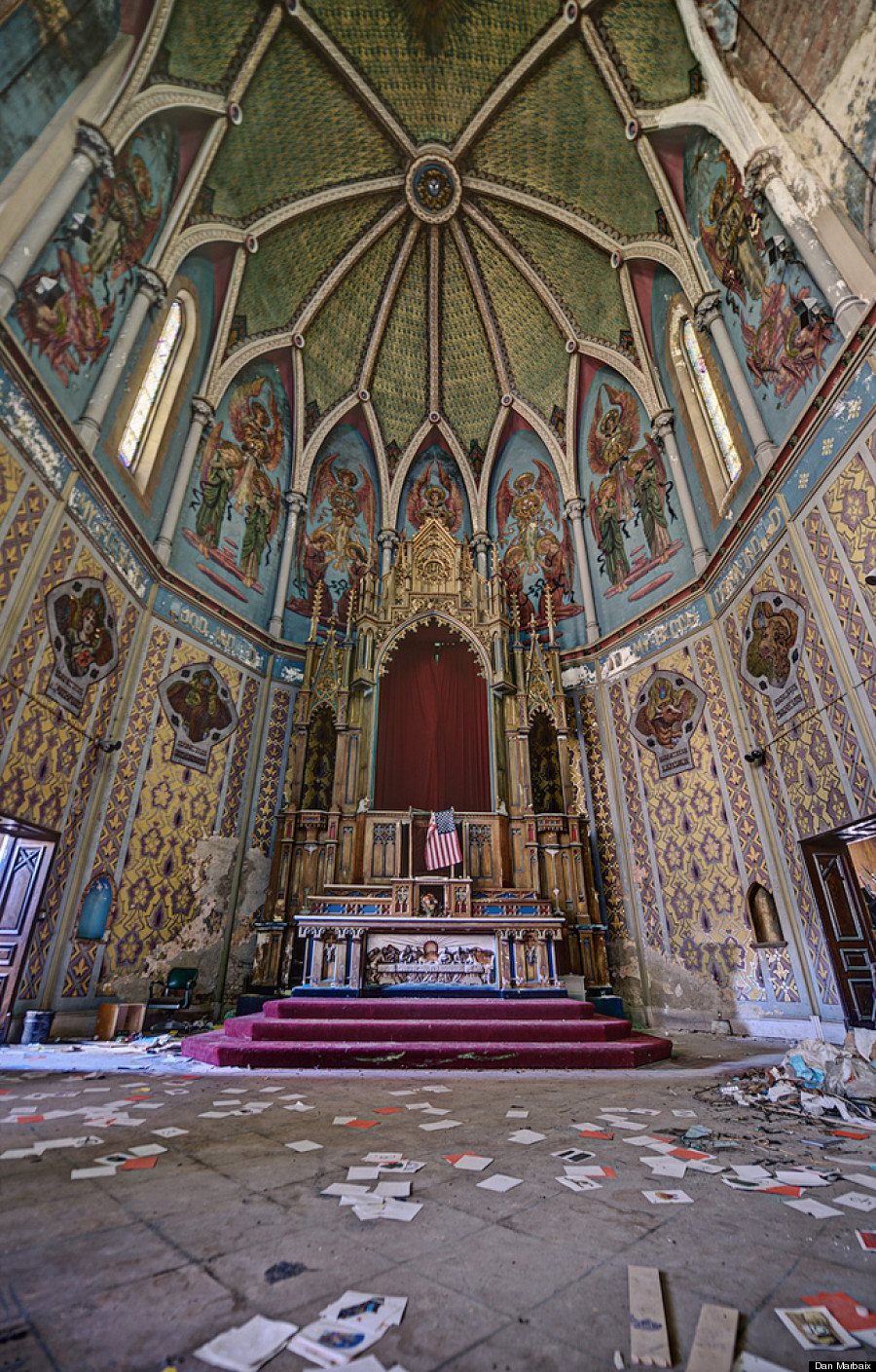 This Pennsylvania church lies empty, waiting for the people to return.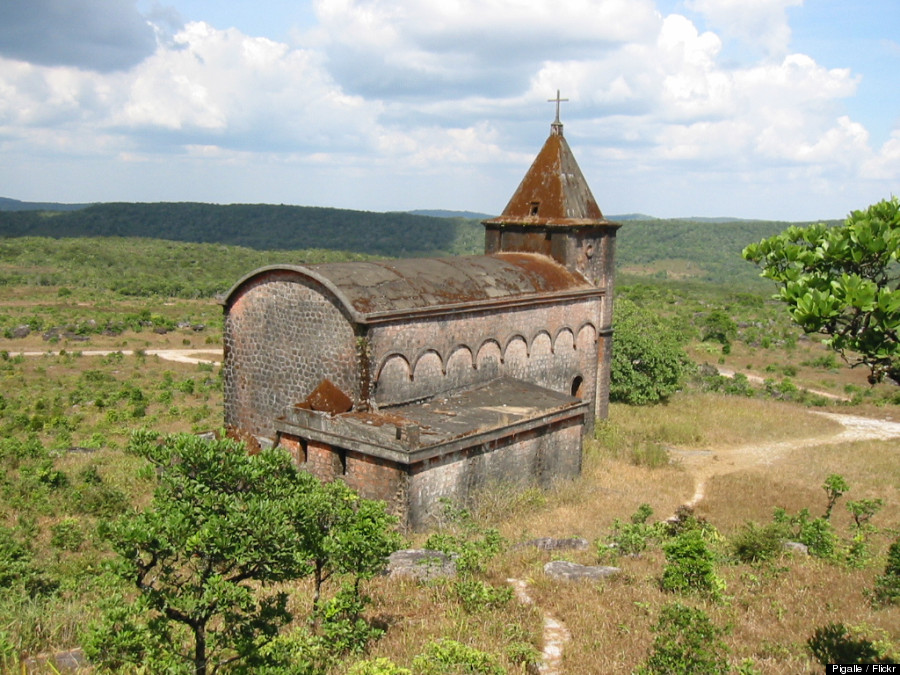 An abandoned Catholic Church near the Bokor Hill Station in the Dâmrei Mountains or "Elephant Mountains" of southwest Cambodia. The Bokor Hill Station used to be a place where elite French colonial officers would holiday during the hot season, but it's now totally dilapidated.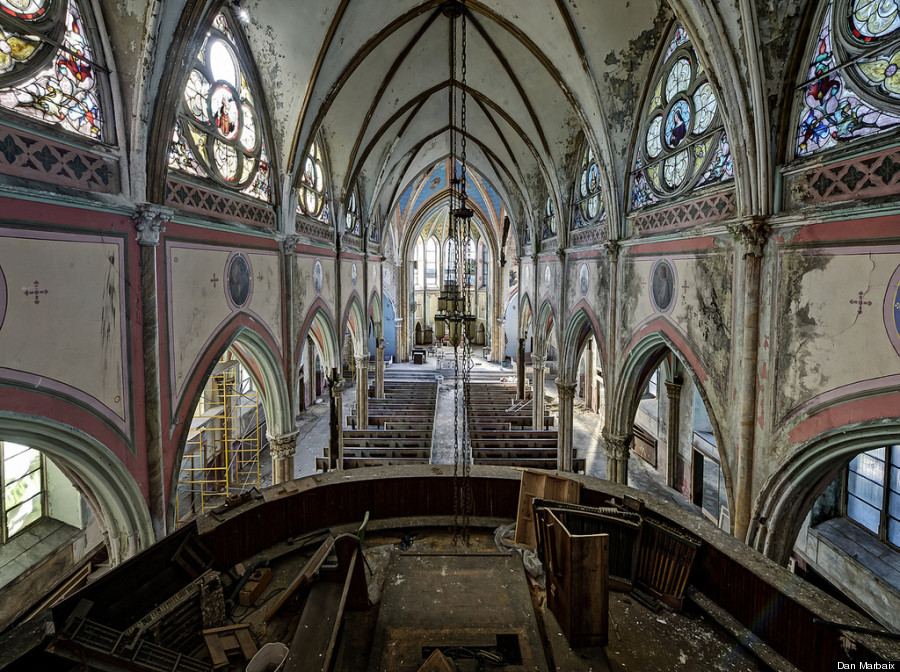 Though the stained glass still shines brightly, this Pennsylvania church is in a sad state of disrepair.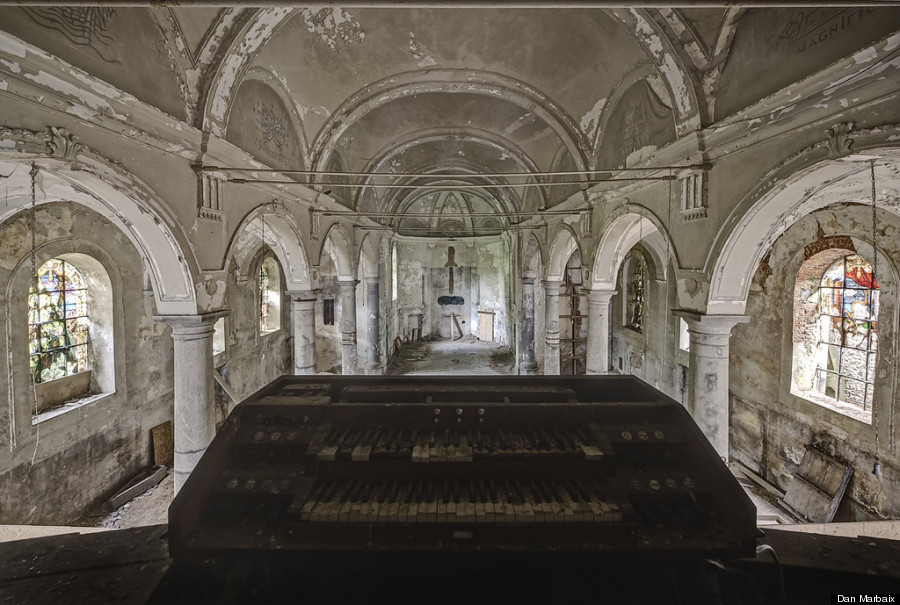 Though the roof still keeps out the rain, the organ of this Belgian church won't be playing any hymns soon.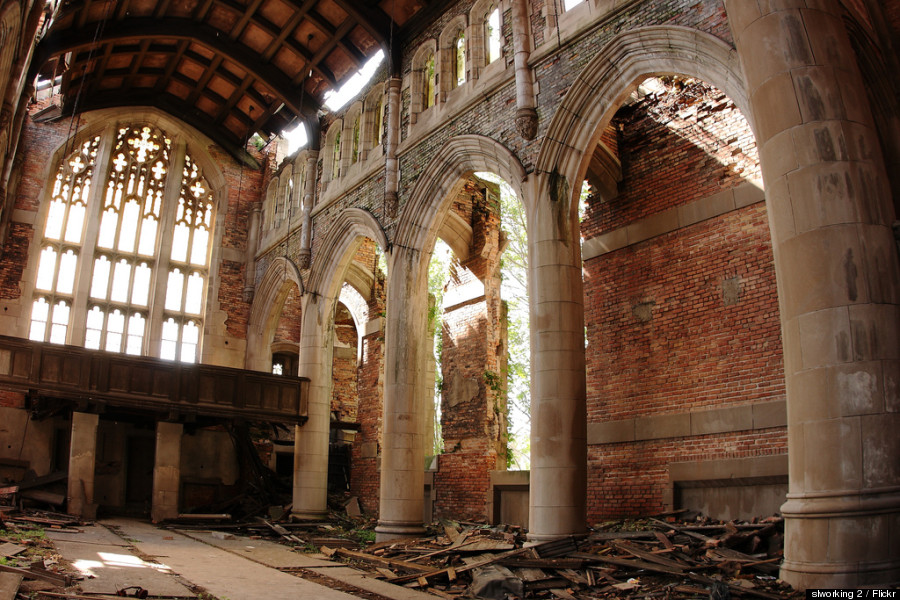 Light shines through the sanctuary of the abandoned Gary Methodist Church in Gary, Indiana on Oct. 1, 2011.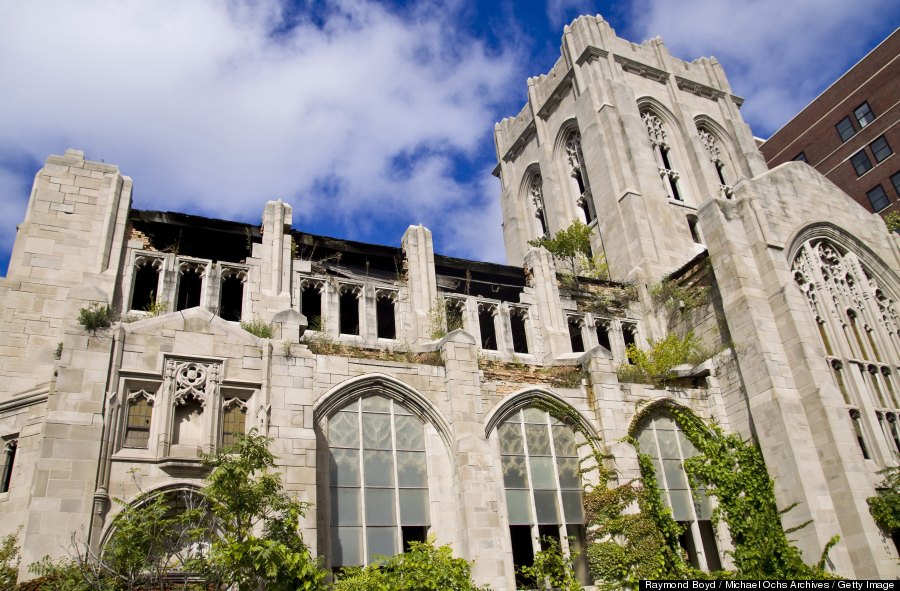 An exterior look at the plants taking over Gary Methodist Church in Gary, Indiana.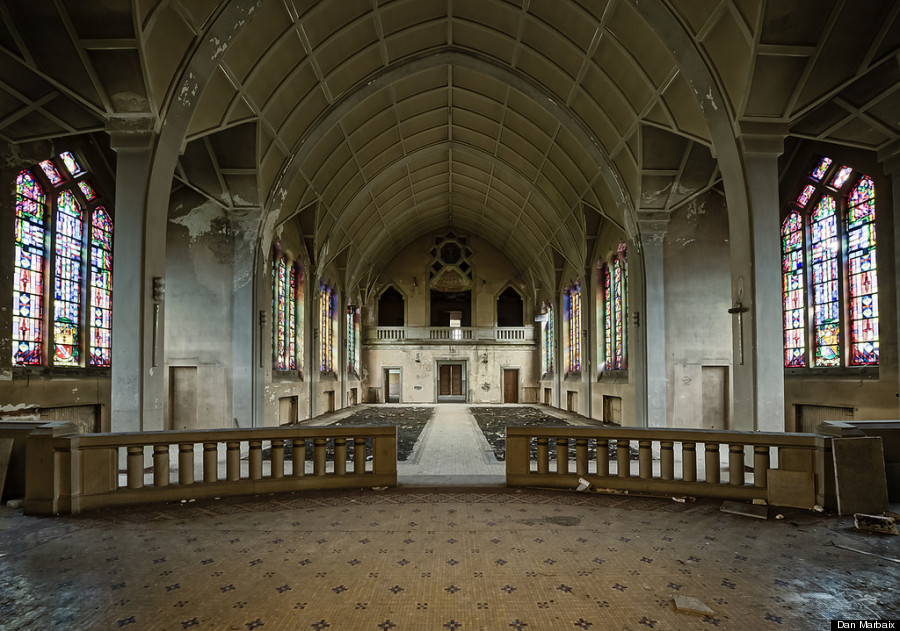 An abandoned Catholic school in France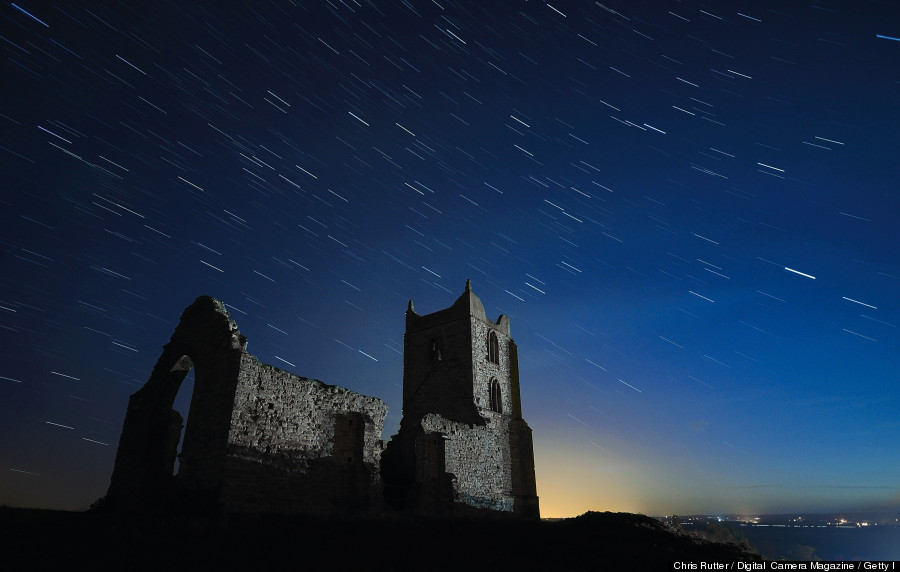 Long exposure of star trails wheeling over a clear night sky above a derelict rural church, taken on October 27, 2011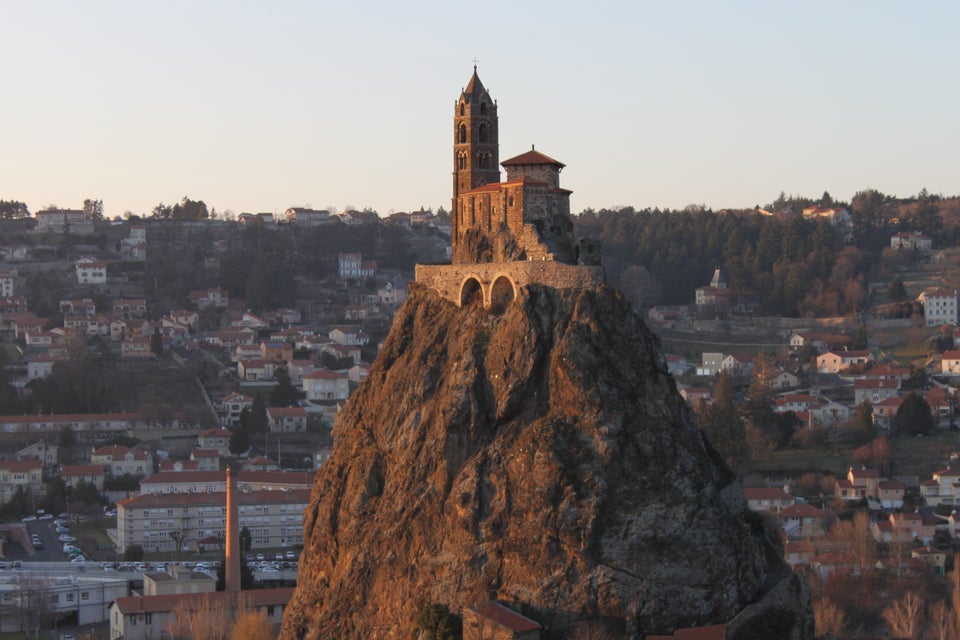 The World's 50 Most Unusual Churches
Popular in the Community