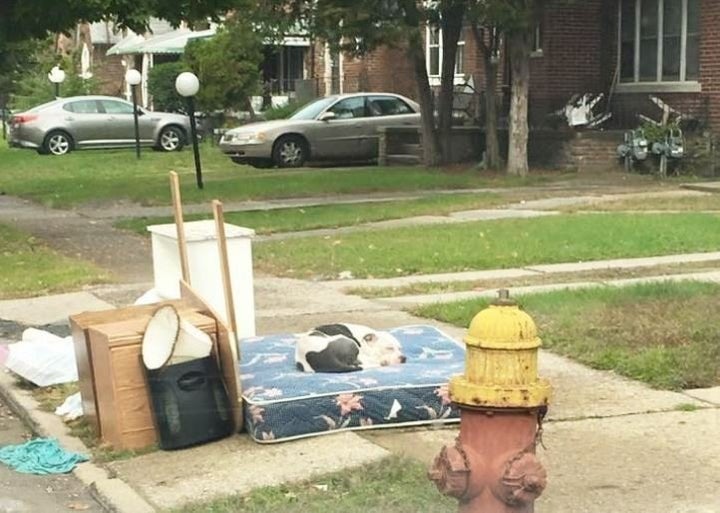 A viral photo of an abandoned pit bull has spurred tons of adoption offers.
When a family moved out of their Detroit home, they left what they didn't want behind — including their pet.
The devoted dog had been waiting on his humans' old curb for a month before Dustin Oliver, founder of Detroit Youth & Dog Rescue, got a tip about the canine through an animal rescue Facebook group on Oct. 16.
The person who posted about the pit bull, a neighbor who had been feeding the dog, said that she had contacted several rescue groups but no one would come and get him.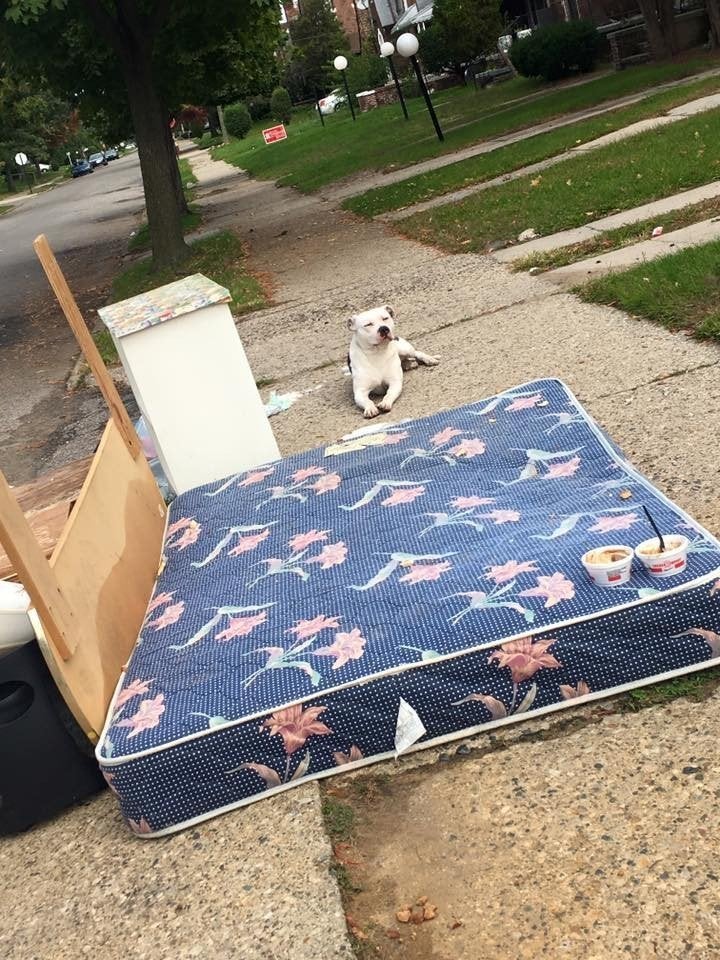 "So, I walked out of the house a couple minutes later and drove to him," Oliver told The Huffington Post.
When Oliver arrived on the scene 20 minutes later at about 2:30 p.m., he immediately spotted the pit bull who was curled up on an old mattress, waiting for his family to return.
""He was being as loyal as a dog always is. That could've been the mattress he slept on with his owner. That smell was probably still there.""
"He was being as loyal as a dog always is," Oliver told HuffPost. "That could've been the mattress he slept on with his owner. That smell was probably still there."
Oliver snapped a picture from his car and posted it online.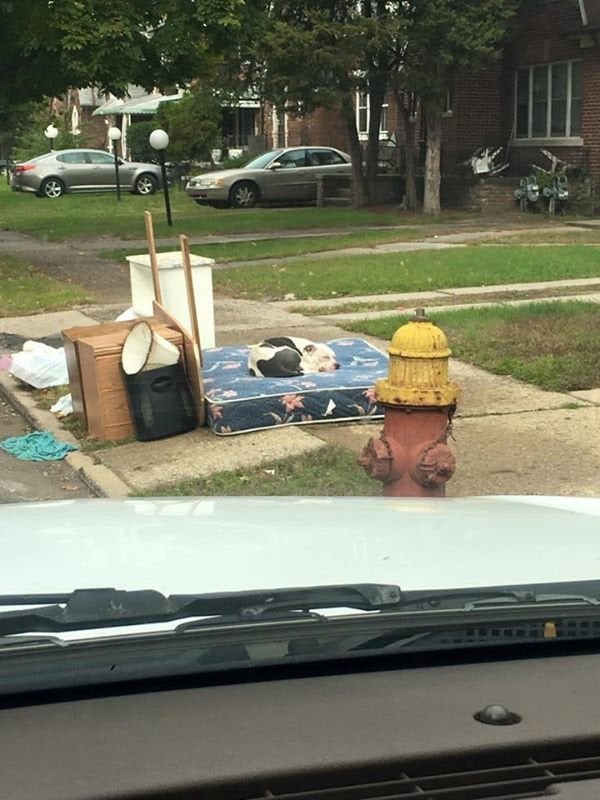 People responded to the photo right away, some suggesting that Oliver name the dog Boo, based on the spotting on the left side of his body that resemble the letters b-o-o. Naturally, Oliver took their advice.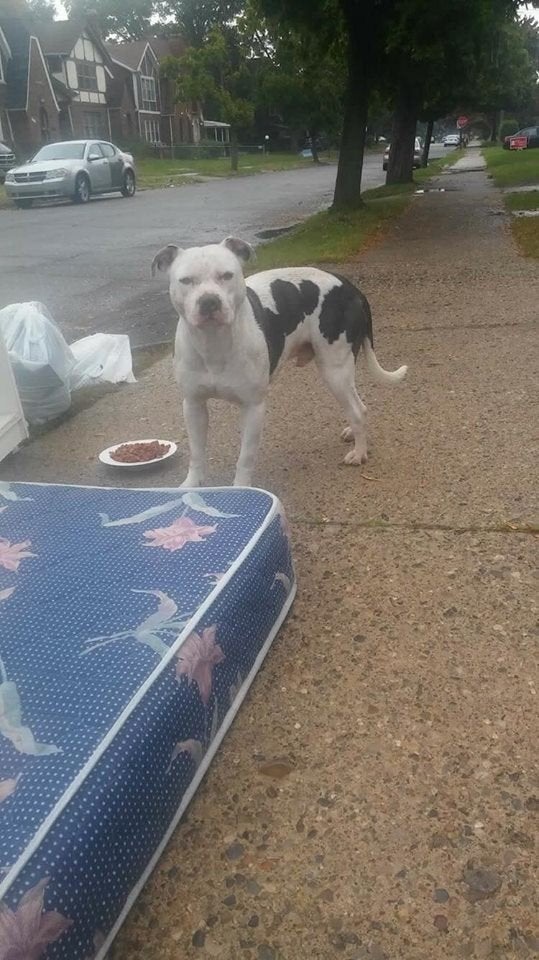 Now that he'd settled on a name, he had to figure out how to approach Boo. He's been involved with rescuing dogs since he was a kid, learning from his mother's example.
He ultimately decided that he needed to take his time with Boo, especially since every time he approached the dog, he'd run.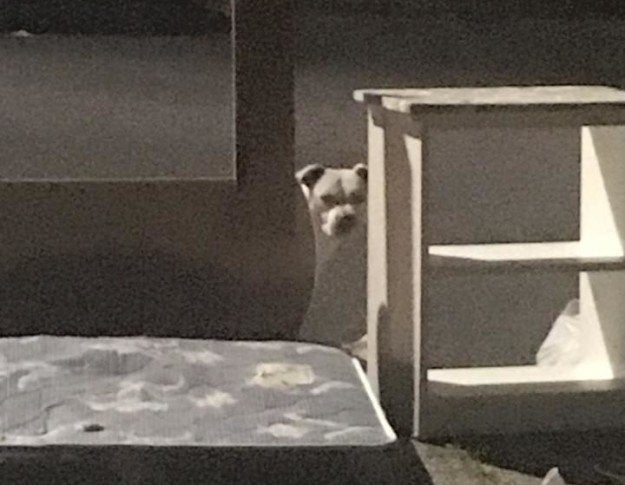 The faithful pit bull needed to come to terms with the fact that his owners weren't coming back, Oliver said. He also needed to learn how to trust people again.
Oliver stayed with Boo until 1 a.m., talking to him, getting on the ground and leaving briefly to get them both food.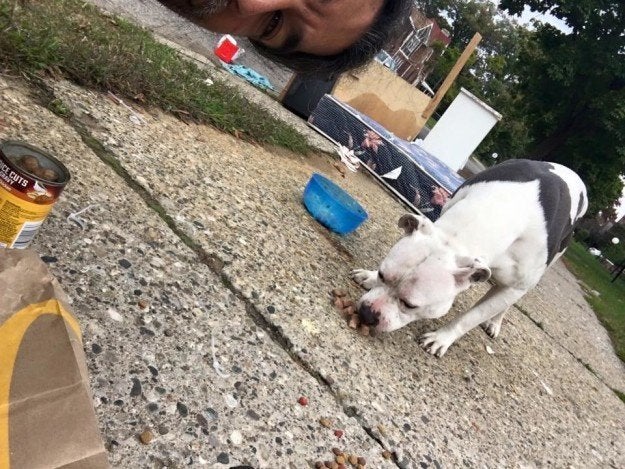 After more than 10 hours with the dog, Oliver left. The next morning Oliver arrived at 10 a.m.. Around 3 p.m., Boo finally allowed Oliver to put a leash around his neck.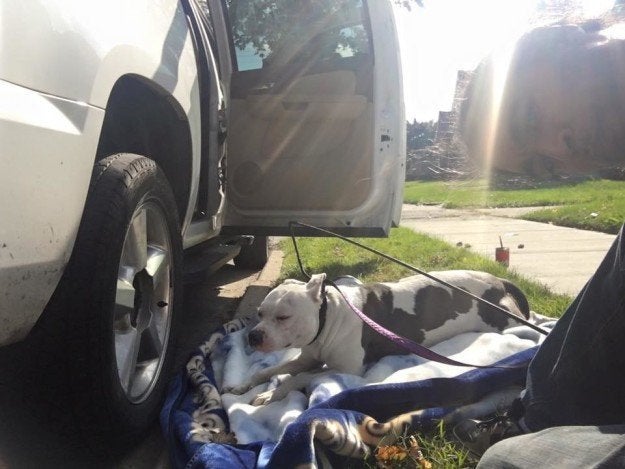 He took Boo to a veterinarian's office, where staff discovered that Boo had heart worm.
But aside from that, Oliver says that Boo is in good physical shape — and his personality is beginning to blossom.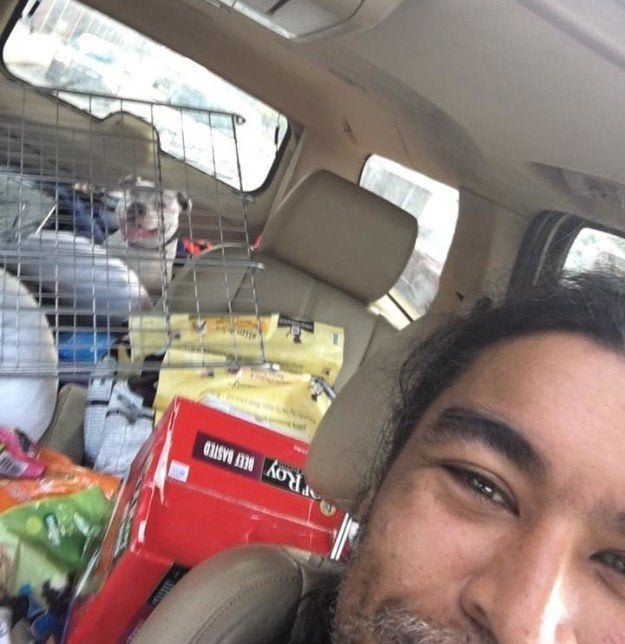 "He's awesome," Oliver said. "He's 100 percent pit bull; he's forgiving, loving, trusting. His whole lovable personality has come out."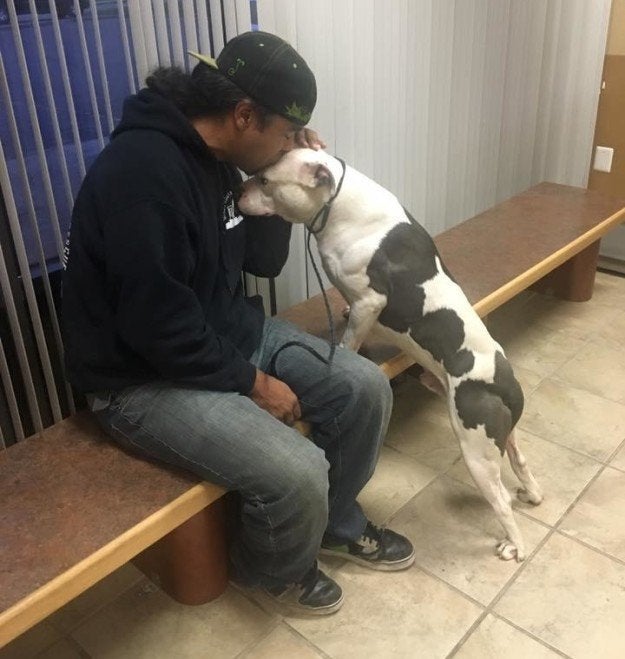 Boo is currently being cared for at the vet and is looking for a foster family — and there is no shortage of volunteers.
While Oliver was caring for Boo, the picture he initially posted on Facebook went viral after someone who saw the photo, named Liz Marie, re-posted it on Oct. 19:
The post has garnered over 3,600 shares and over 23,000 reactions, and Oliver told HuffPost he's gotten tons of fostering and adoption requests for Boo.
But Oliver specified that he is looking for candidates who live in Detroit.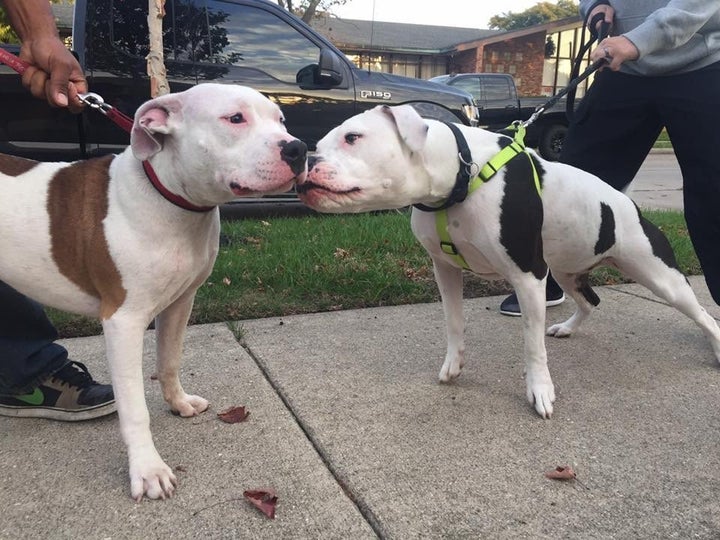 If you live in the area and are interested, you can get in touch with Detroit Youth & Dog Rescue through its Facebook page. And if you would like to support Boo and other dogs like him, you can make a donation to Detroit Youth & Dog Rescue through its PayPal account at detroityouthanddogrescue@gmail.com.
Related
Before You Go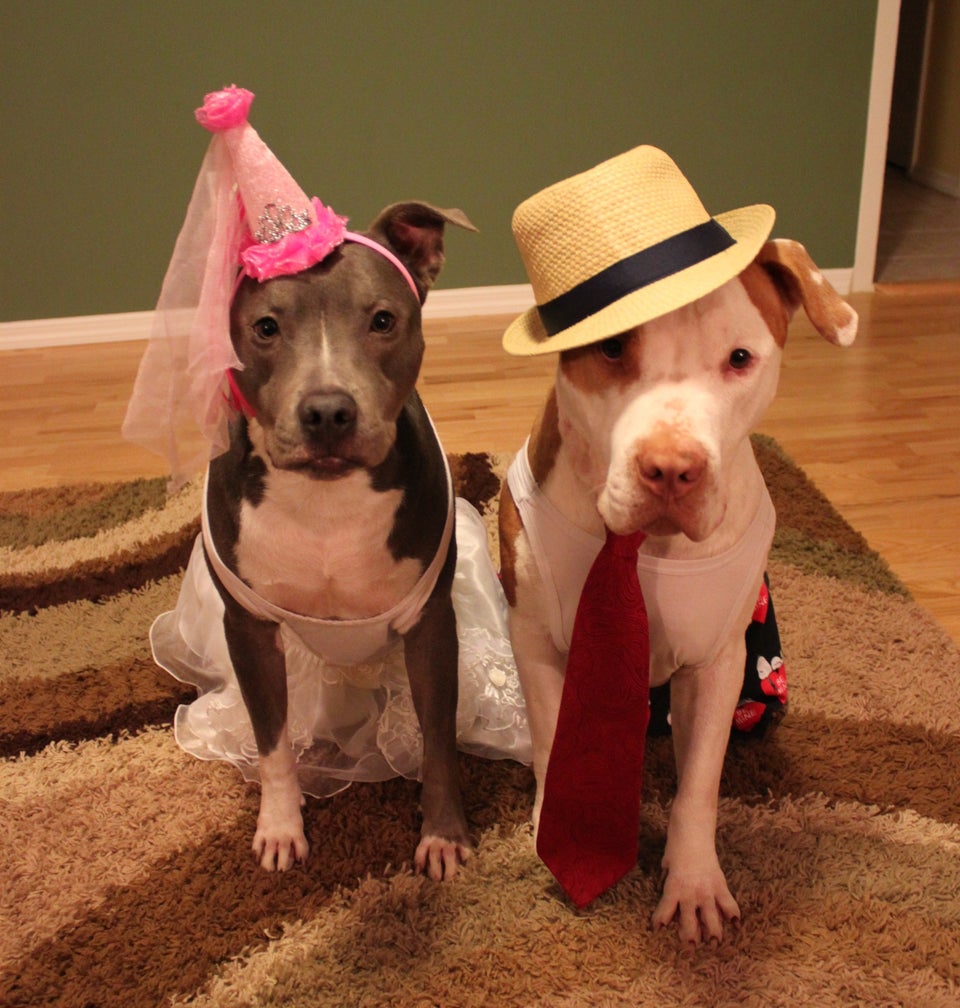 10 Stereotypes About Pit Bulls That Are Just. Dead. Wrong.