She was abandoned, half-blind and starving to death; but thanks to the dedication of a group of good Samaritans, one brave pit bull is getting another chance to live and love.
In the video above, watch as Eldad Hagar, co-founder of animal rescue organization Hope for Paws, and a team of helpers rescue Savannah, a beautiful pit bull, from a park in the Los Angeles area.
"People tend to abandon their animals [in that park]," Hagar told The Huffington Post in an email this week. "It's a pretty wild area, many coyotes are always around, and it's just a horrible thing that people do thinking the dogs can somehow survive on their own."
Savannah, said Hagar, was in a terrible state when he found her. One of her eyes was badly injured, she had wounds on her body and she was clearly starving.
"Once I approached the bushes where she was hiding, I realized that she had no more fight in her. She was so hungry, so tired," Hagar wrote. "The process of starvation is horrible. The body first breaks down all the fat for energy, then muscles, then internal organs... it's a slow and very painful death."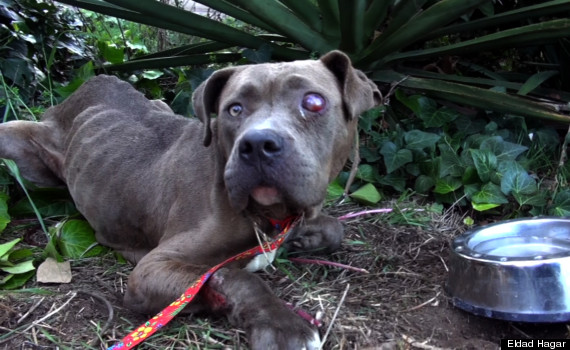 The rescue took more than two hours, but finally, Hagar was able to coax the pooch out of her hiding place and into his arms.
Savannah was whisked to the vet, where she soon underwent surgery to remove her left eye and a large tumor in one of her ears. After the surgeries, her "sweet spirit came alive," Hagar wrote in the clip.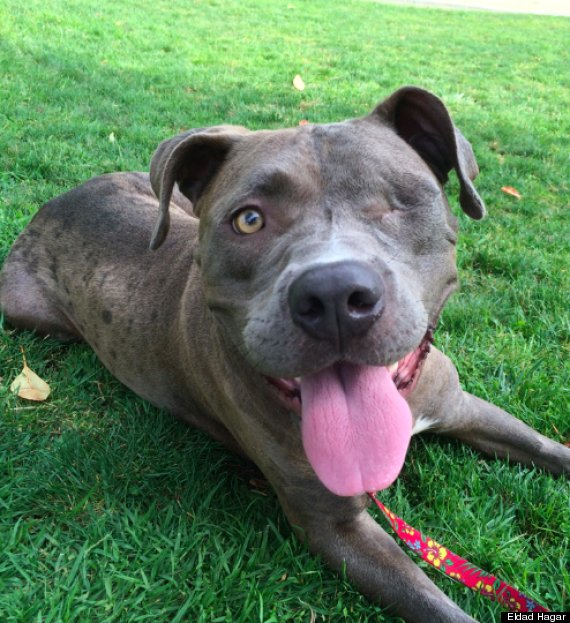 Savannah is currently living with a foster family and is looking for a forever home. To find out how you can adopt her or other beautiful animals like her, visit the websites of Hope for Paws and the dog rescue organization Second Chance at Love.
Support HuffPost
The Stakes Have Never Been Higher
Related
Before You Go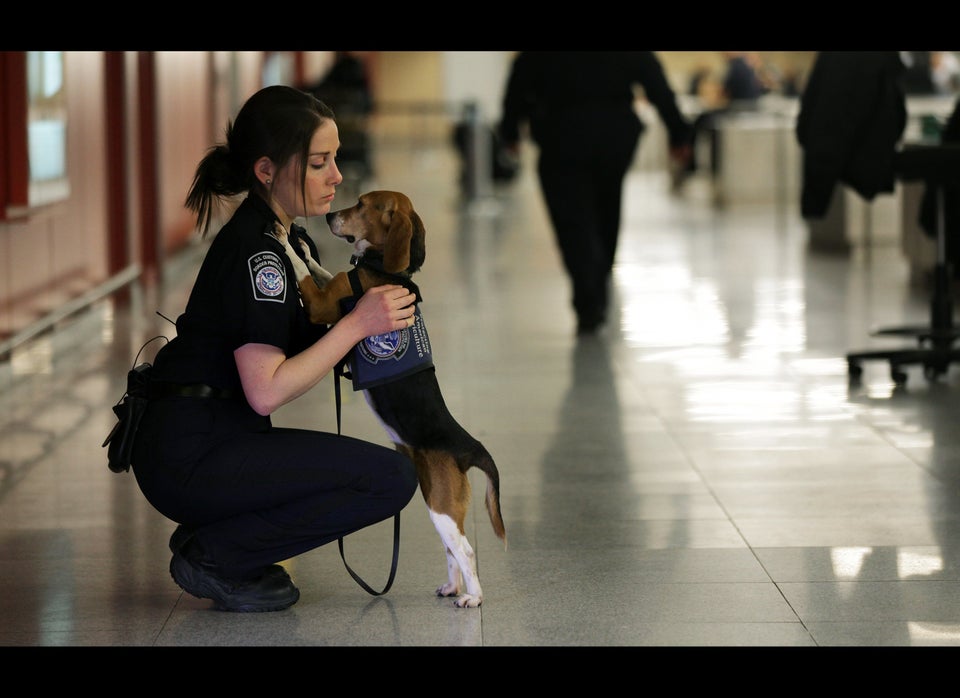 Animals Who Need Hugs
Popular in the Community