People love looking at photos of abandoned buildings. The more opulent a structure once was -- and the more dilapidated it currently is -- the better. But why the fascination with this so-called "ruin porn"?
Chicago-based photographer Eric Holubow's new book, Abandoned: America's Vanishing Landscapes, released this summer, focuses on the product of his explorations inside abandoned properties. Holubow believes there is "a degree of fatalism" in his work, as well as a reminder that buildings aren't immortal. There's a "shared fate" between a building and the individuals who built it, he says. Like a car crash or a house fire, the viewer can't look away for fear that they may miss a rare opportunity to stare Death right in the eye.
Holubow also believes these images symbolize a loss of faith in powerful American institutions -- government and capitalism come to mind. Thus, photos of the disarray left behind by a shuttered school or the ruins of a once-glamorous celebrity hot spot take on deeper meanings.
(Story continues below photos.)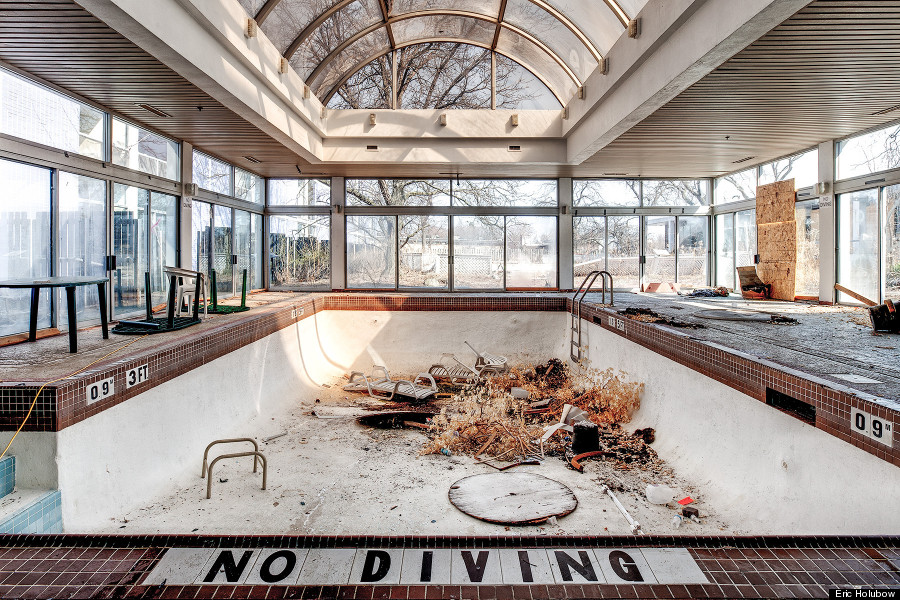 The Hyatt House-Chicago (aka The Purple Hotel) in Lincolnwood, Illinois, was a thing of grandeur when it opened in 1961. In 1983, the still-unsolved execution of a known mobster took place there. It closed for good in 2007 and was demolished in 2013.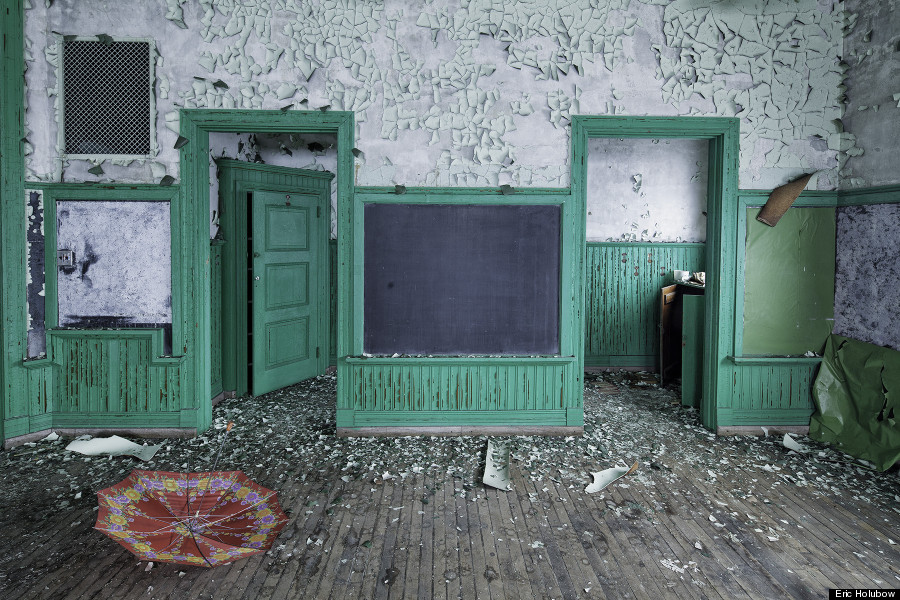 The Larimer School in the East End of Pittsburgh, Pennsylvania, was built in 1896 and is listed on the National Register of Historic Places.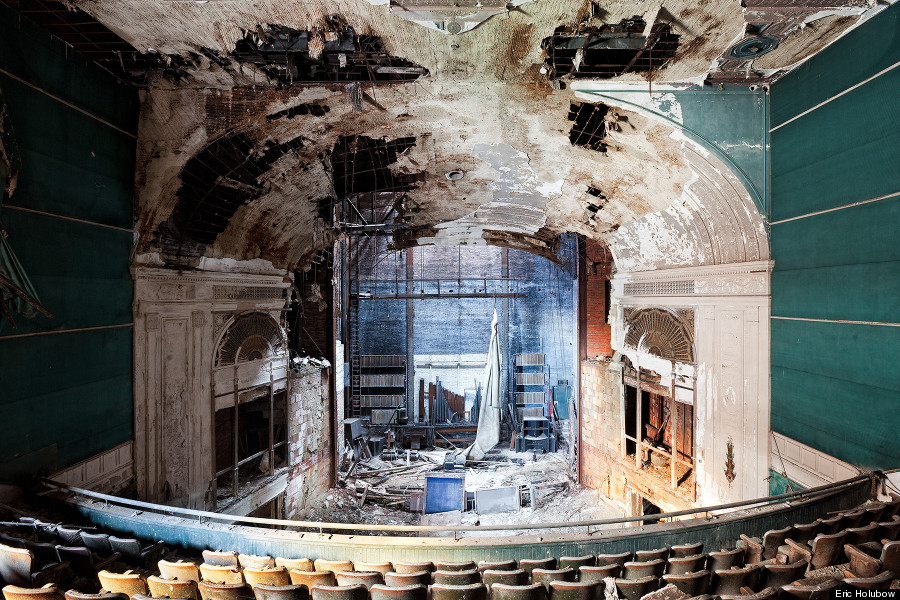 First opened as a vaudeville house named the Liberty Theater in 1918, the Paramount Theater in Youngstown, Ohio, was closed in 1976 and fell into despair. It was demolished in 2013 after multiple failed attempts to revive it.
Holubow's work can be risky. Though he says he typically makes an effort to receive permission to shoot the spaces he enters, it's often difficult to get in contact with the buildings' owners, much less obtain authorization. Instead, he has to find a hole or window -- or other existing opening -- to enter through, sometimes encountering squatters living inside, or scrappers gutting the place. Other times, he's been chased by police or security figures "of both the human and canine varieties."
But the thrill, he says, is ultimately worth it. He hopes his work will bring attention to the storied past of significant abandoned spaces and prompt reflection on "what is being lost." While he admits some of the places he photographs are beyond saving, he insists it's not too late for others.
"I believe that photography, art or pretty much any content for that matter has the power to transform human behavior," he told The Huffington Post. "That is why I show my images and reveal their stories -- with the hope that they motivate people to take virtuous actions."
View more photos from Holubow's book: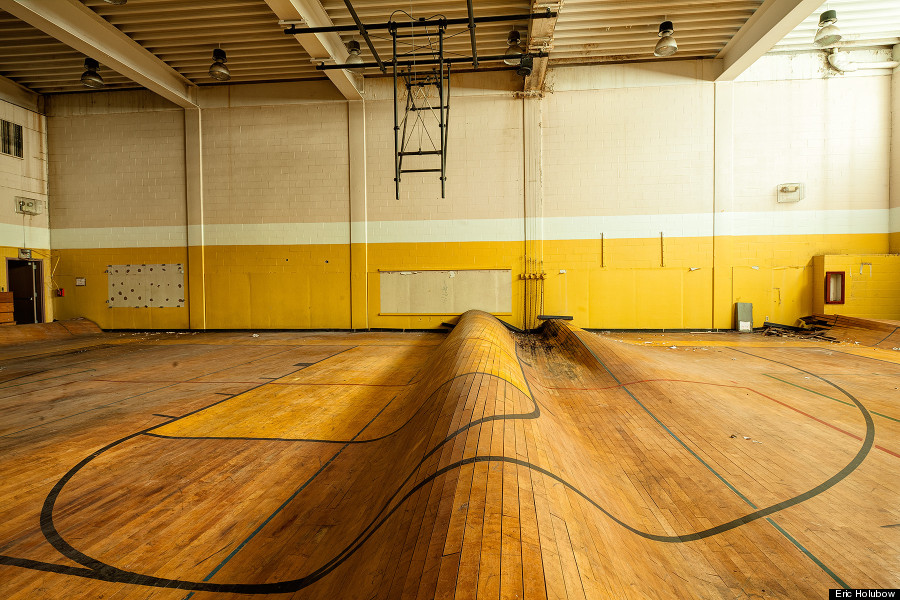 The warped gymnasium floor of the original Central Visual and Performing Arts High School in St. Louis, Missouri. Founded in 1853, it was St. Louis' first co-ed high school.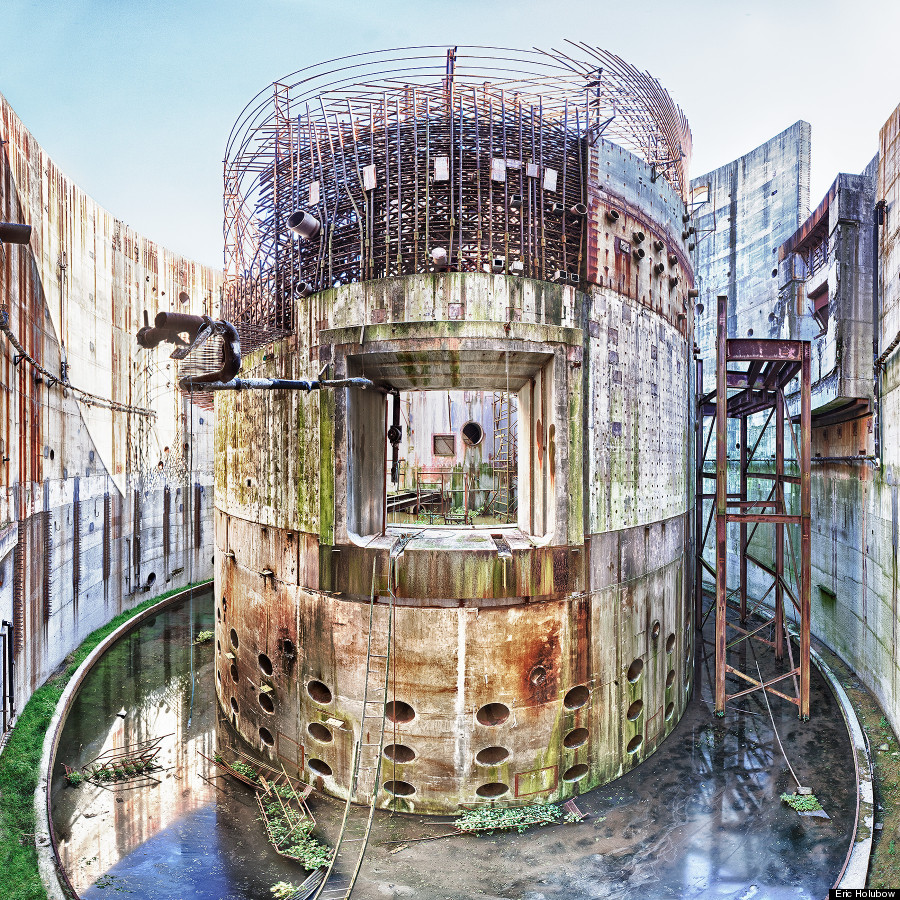 The reactor core at the Hartsville Nuclear Power Plant in Hartsville, Tennessee. It was commissioned by the Tennessee Valley Authority in the early 1970s to help satisfy the growing energy needs of the region. Construction ceased when the plant's proposed electrical distribution area did not increase as rapidly as forecast. Its last reactors were canceled in 1984.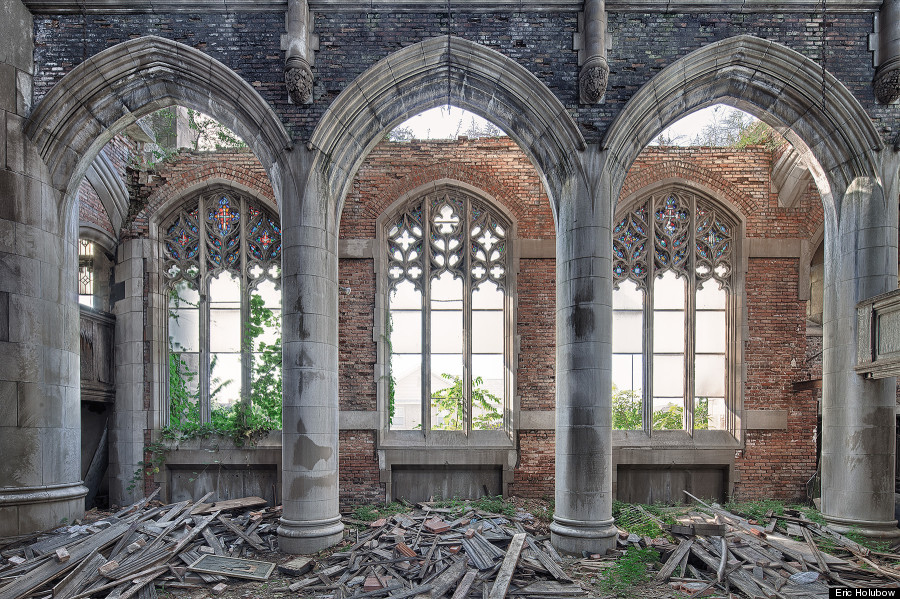 The nine-story English Gothic-style City Methodist Church in Gary, Indiana, was completed in 1925 at a cost of more than $1 million, with over half the contributions coming from the U.S. Steel Corporation. When Gary's population started to decline in the 1960s, its struggle to survive began.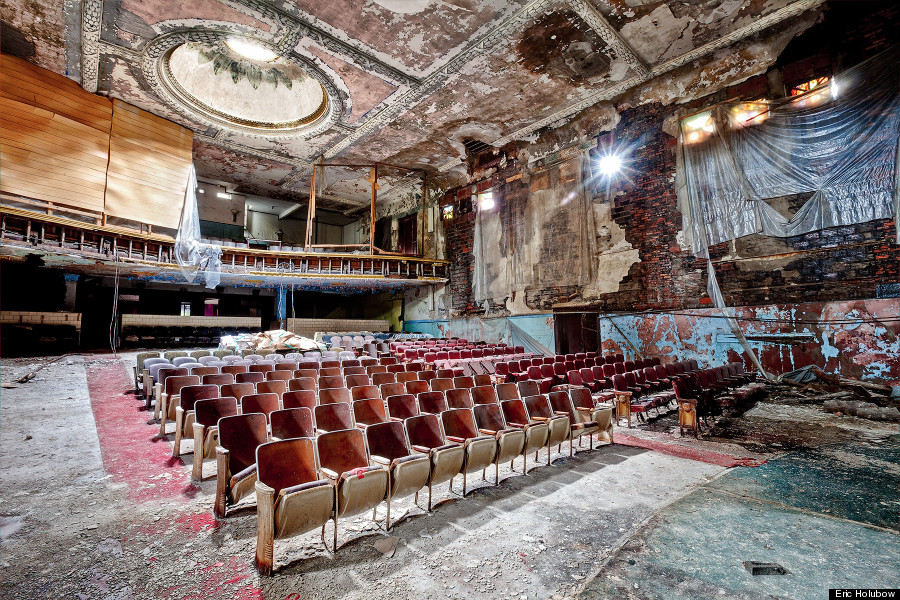 The Sattler Theatre in Buffalo, New York, opened in 1914 as a 928-seat theater constructed in the Beaux Arts style. After it closed as a movie house, it was used by several religious congregations until it was abandoned in 1996.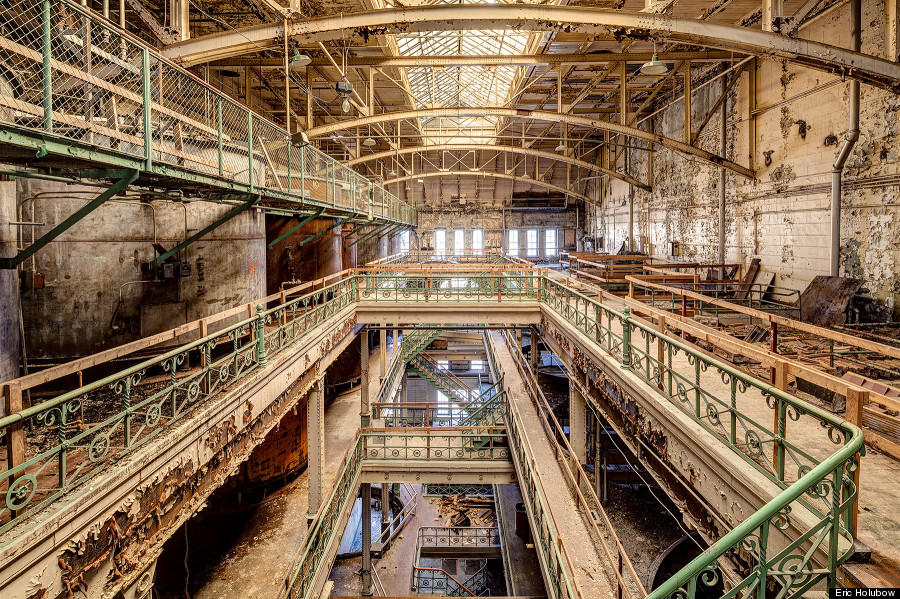 The Schlitz Brewhouse at the Schlitz Industrial Park in Milwaukee, Wisconsin, was built in 1890 and was shuttered in 1982.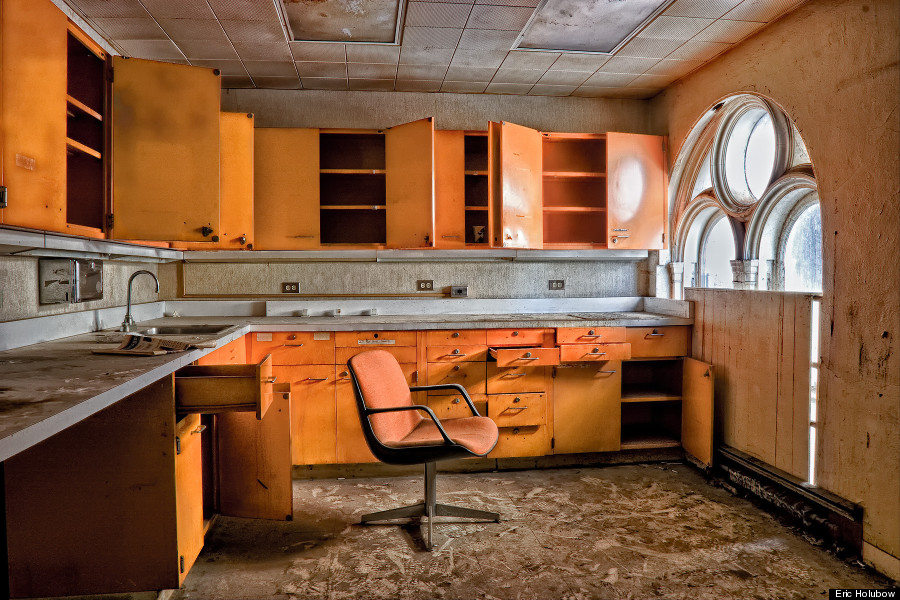 Michael Reese Hospital in Chicago opened in 1881. By the 1990s, much of the massive hospital had fallen into disrepair. In 2008, the entire complex was closed, and it has since been razed.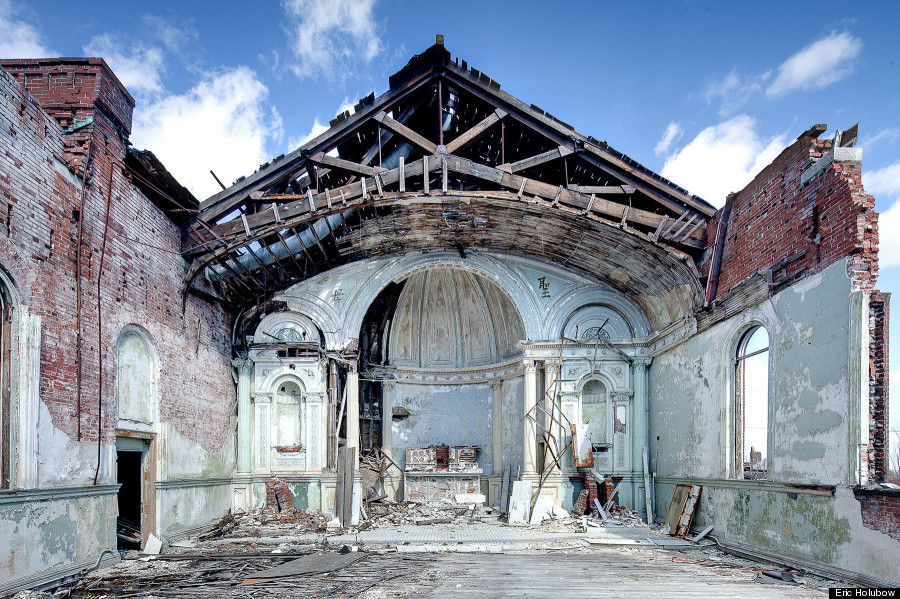 The chapel within the James Clemens Junior mansion (the Clemens House) in St. Louis, Missouri. Built in 1858, it was used as a homeless shelter as recently as 2000 but stands boarded up today.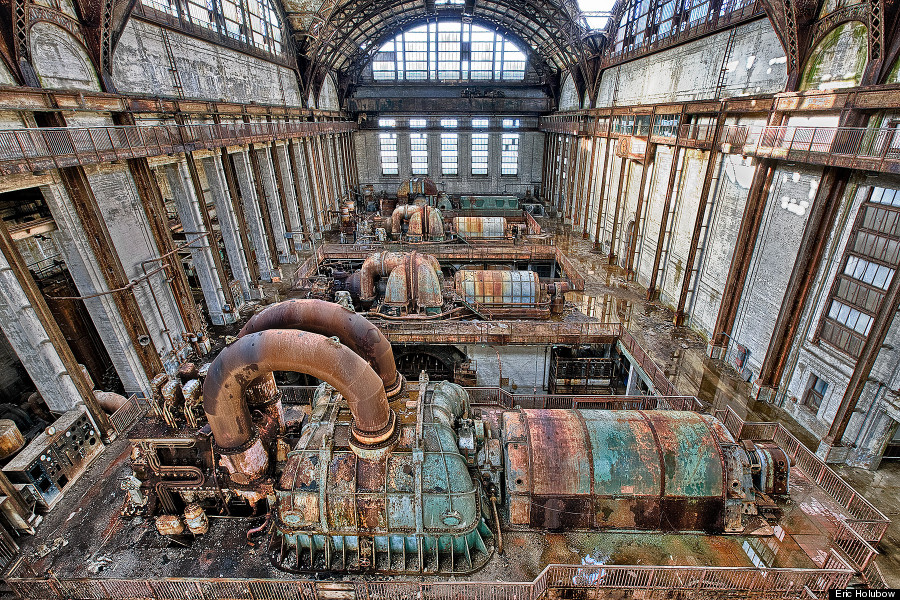 The turbine hall of the Richmond Power Plant in Philadelphia, Pennsylvania, is one of the biggest open rooms ever designed and once housed the world's largest Westinghouse turbo-generators. The plant closed in 1985 and was featured as the prison site in the film "Twelve Monkeys."
Calling all HuffPost superfans!
Sign up for membership to become a founding member and help shape HuffPost's next chapter