An architect in Indianapolis is giving old sports stadiums a second life by turning their bones into projects that serve the community.
Michael Bricker grew up in Indianapolis and got his master's degree in architecture in Texas. In 2008, he moved back to his old city, where demolition was starting on the RCA Dome, the former home of the Colts.
As he drove past the site most days, Bricker couldn't help but wonder what would happen to the industrial fabric that served as the stadium's roof. He estimated that if a company were to try and install such a thing somewhere today, it would probably cost at least $10 million.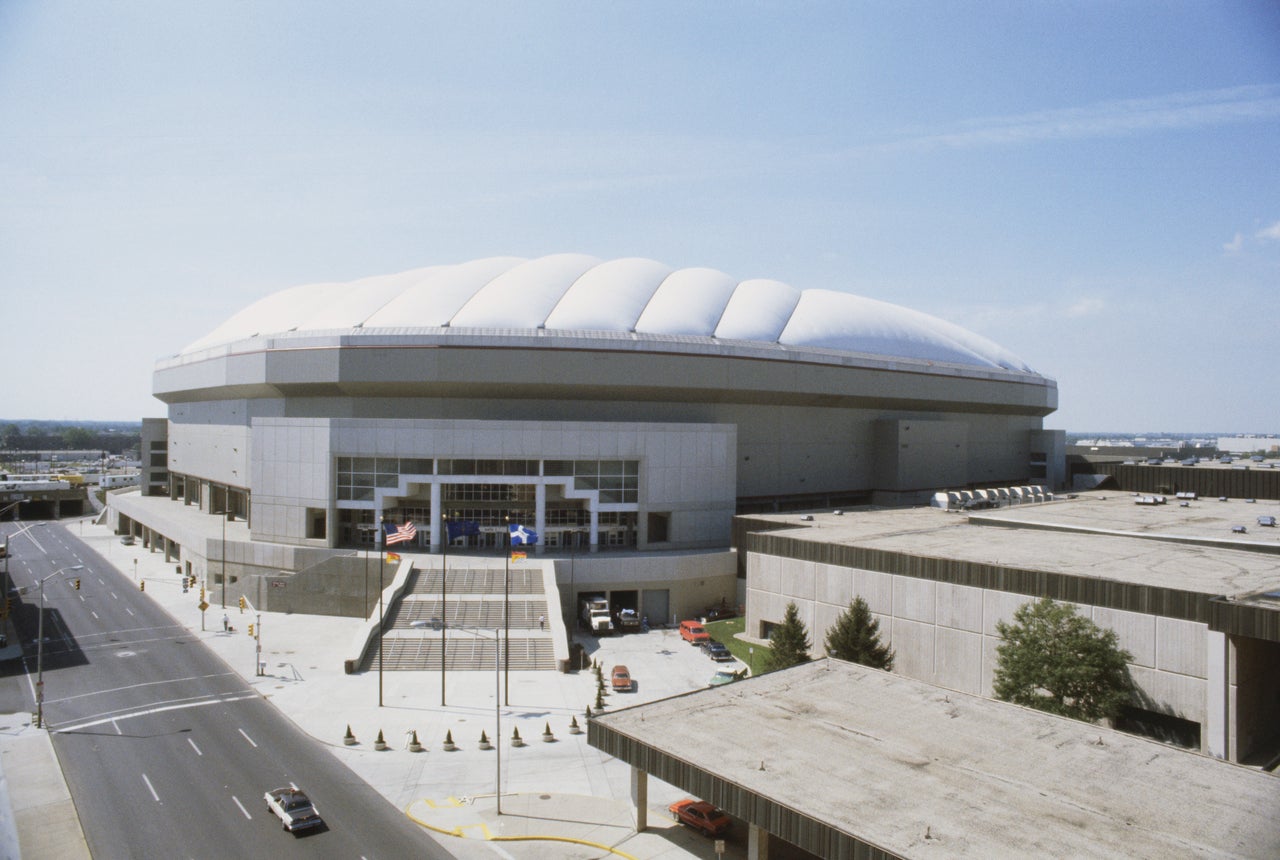 Bricker ended up convincing the demolition company to save the dome. But then he had to figure out what to do with it.
"Sustainability, just that word, was just starting to become more of a commonplace term and approach," Bricker said. "When we first were reaching out to folks to help us do this, they didn't really understand why we were doing it. They were like, 'What? What's in it for you?'"
"We were just kind of like, 'Well, this seems like a really valuable resource that no one has a plan for, so let's at least just not let it go into the landfill,'" he added.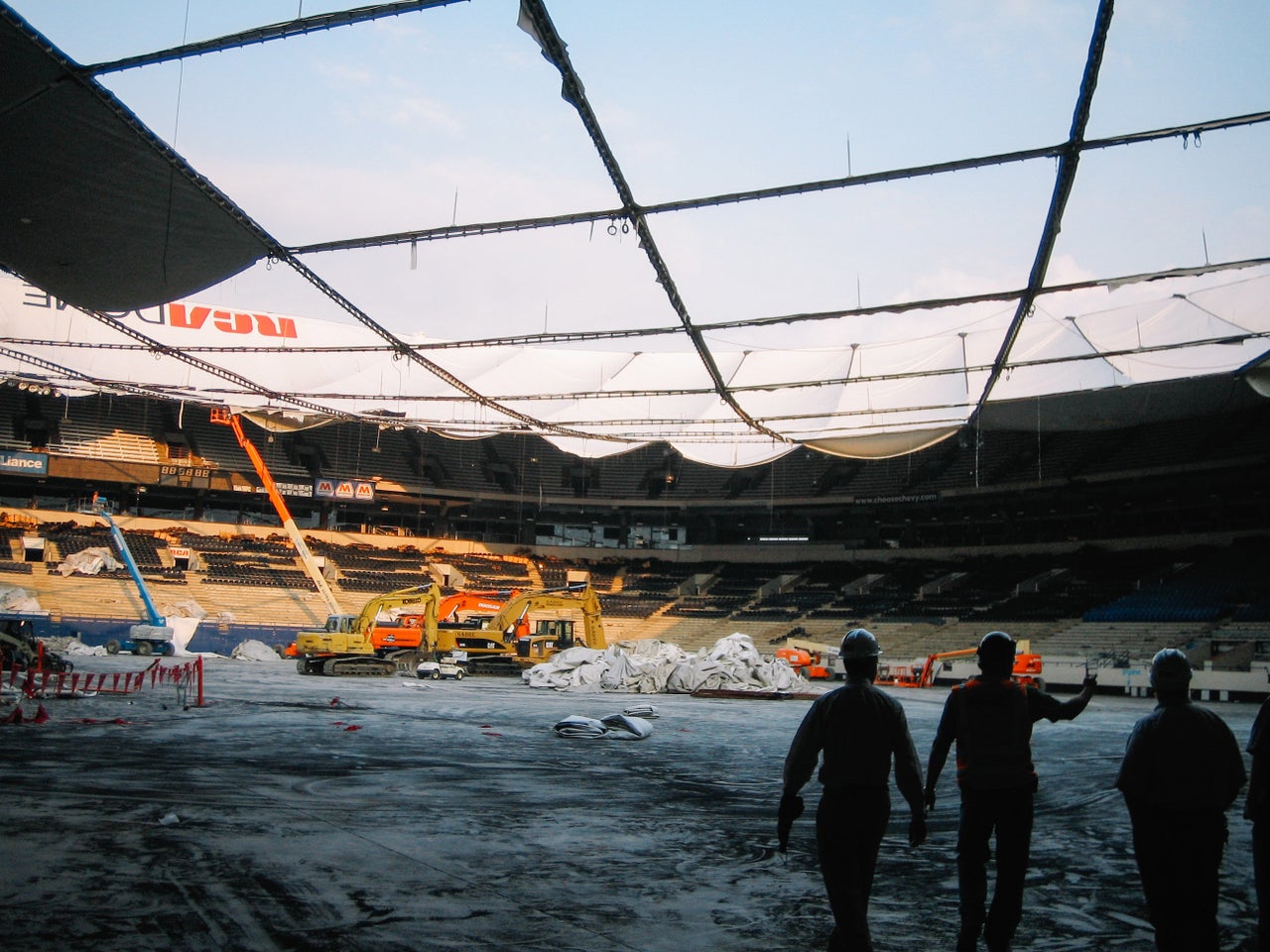 Laden with nearly 13 acres of Teflon-coated fiberglass, Bricker founded the nonprofit People for Urban Progress. Working with local designers, they created a line of purses and wallets using some of the durable dome fabric. The first run of 1,000 pieces made $70,000. Half of that money went to cover costs, and half was funneled into community projects.
The bags were originally envisioned as souvenirs for local sports fans, but interest in the well-crafted accessories has spread beyond Indiana.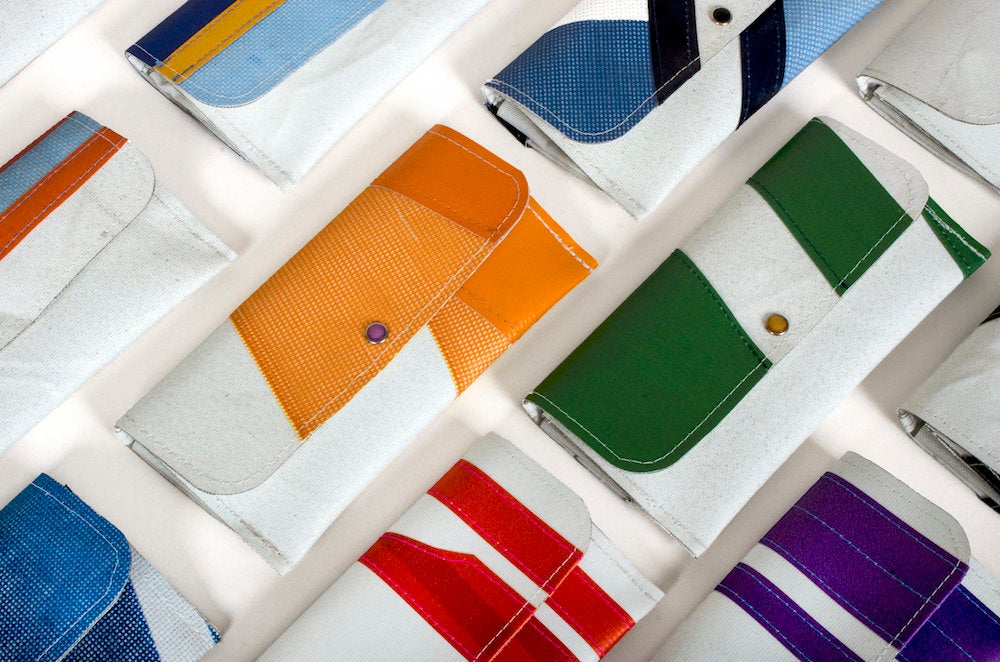 PUP's model is to use the earnings from the products they sell ― along with some donations and small grants ― to salvage other stadium leftovers and work on projects for the community. Using the roof material, they built several shade canopies at parks and urban gardens.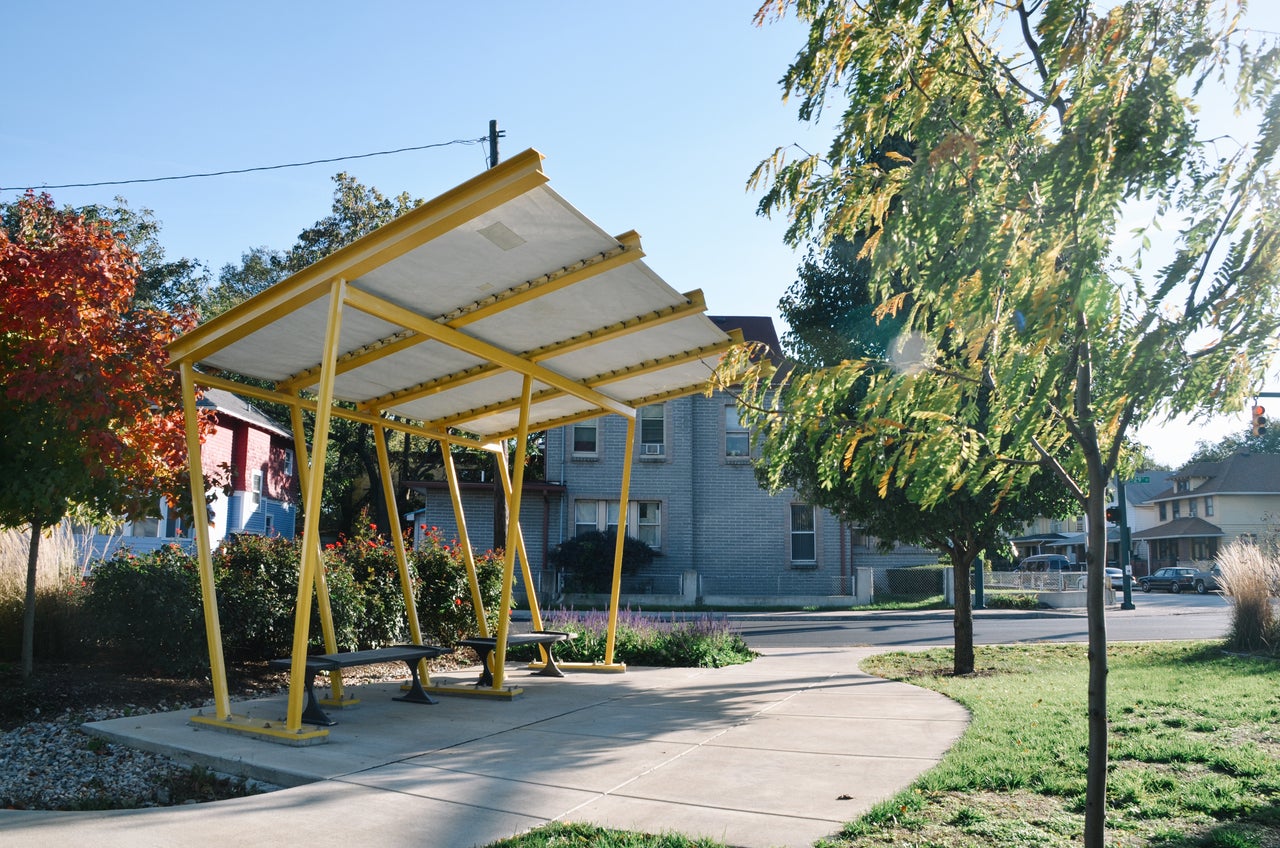 When Indianapolis' Bush Stadium was demolished in 2012, PUP salvaged 9,000 seats. Some of those were sold to fans, raising funds to turn the others into benches at bus stops that lacked seating. There are now 50 "Pupstops."
Bricker said the group is tapping into the power of fandom and nostalgia to celebrate the city.
"Transit is often designed to be invisible," he said. But the memorable baseball seats call attention to the bus system ― and to the people who use it, and their needs.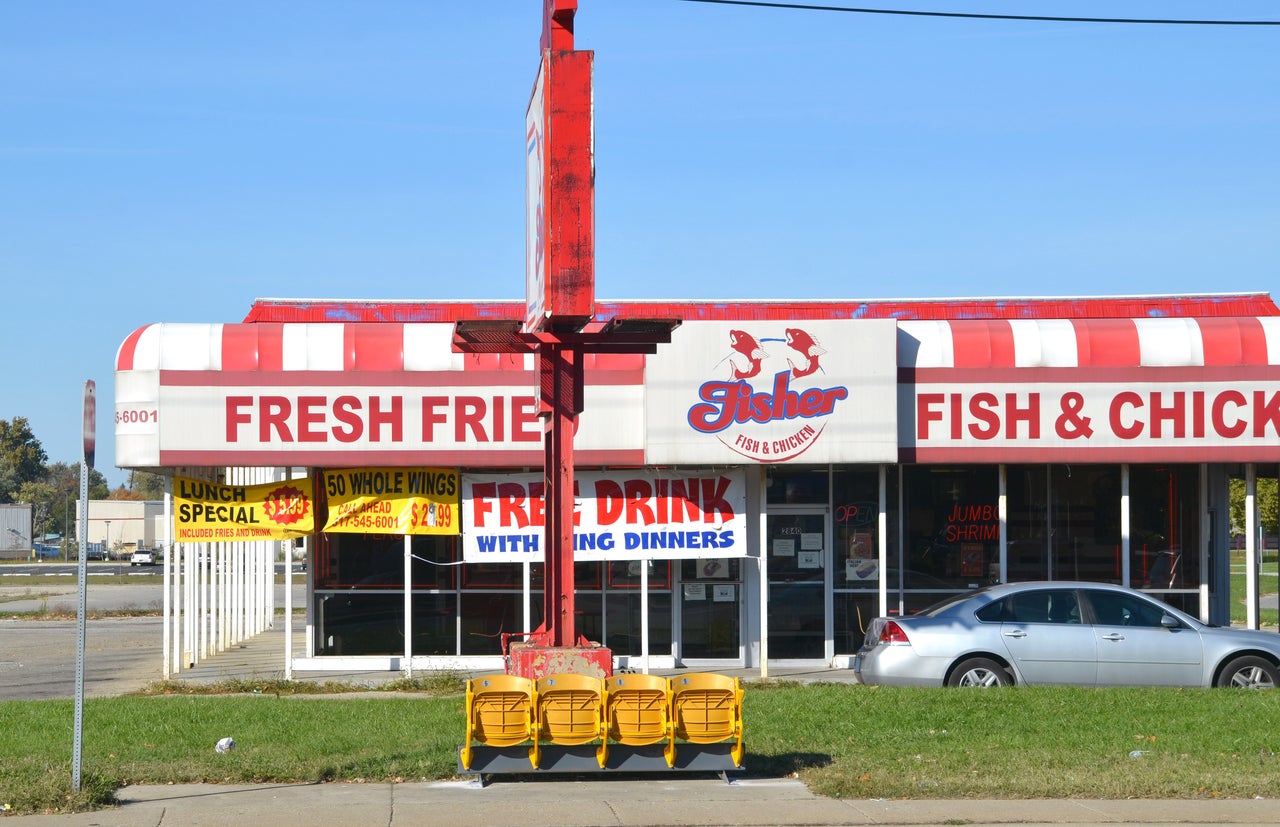 PUP is also working on opening the Fabrik Bank, where they'll store the materials they save ― including five miles of banners and other fabric used for the Super Bowl in 2012 ― and make them available for public use.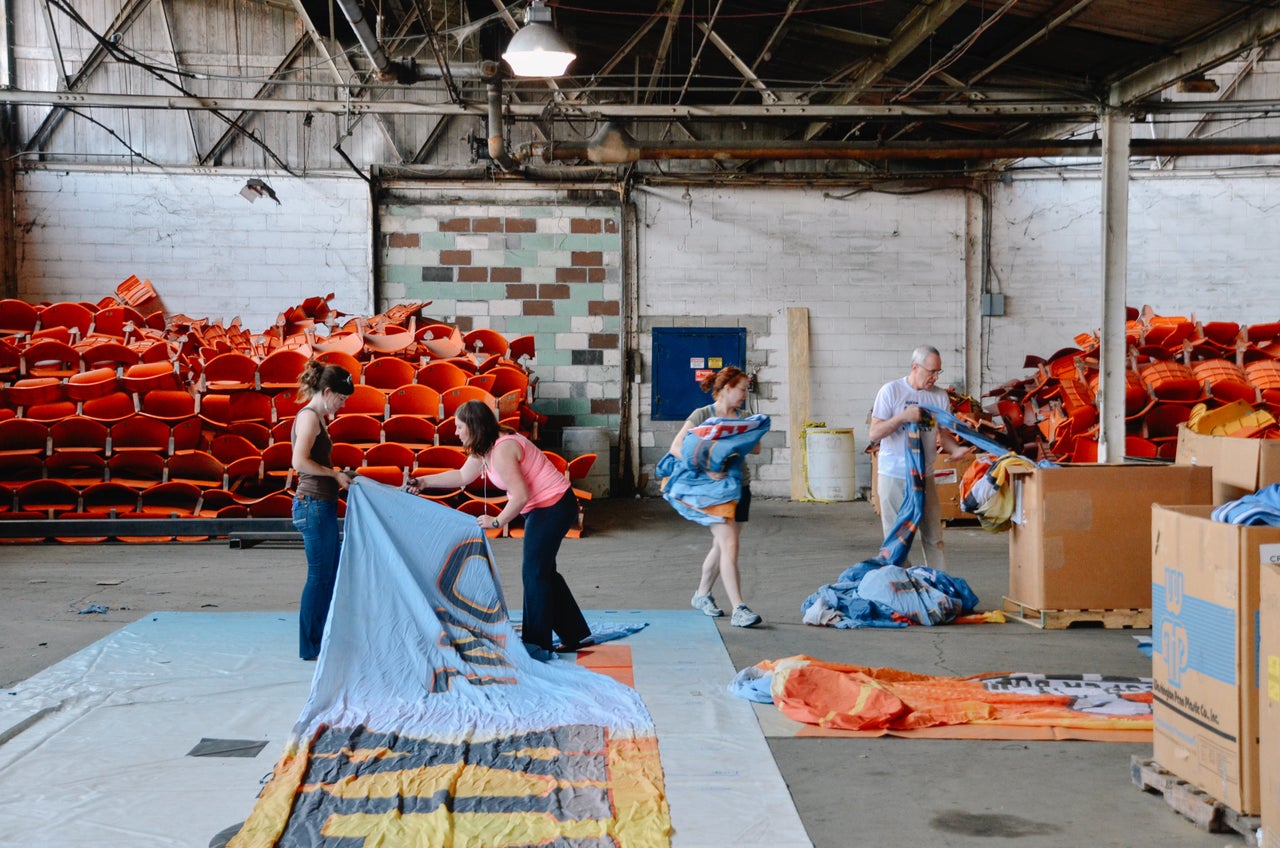 PUP is tackling a problem that many major cities face. Supported with millions of public dollars, new stadiums are erected to placate teams, bolster a city's image and attract tourists. But it's common for a new stadium to make obsolete an existing structure, one that there's not really anything wrong with. These old venues usually end up abandoned or demolished, which can seem like an incredible waste.
Bricker's project goes beyond recycling by taking an overlooked resource and returning it to the public. At the same time, it's diverting waste from landfills.
"As cities age, increasingly their buildings are getting replaced, and particularly their stadiums," he said. "These are often buildings that people really love... and we're celebrating them a little bit more, extending their utility."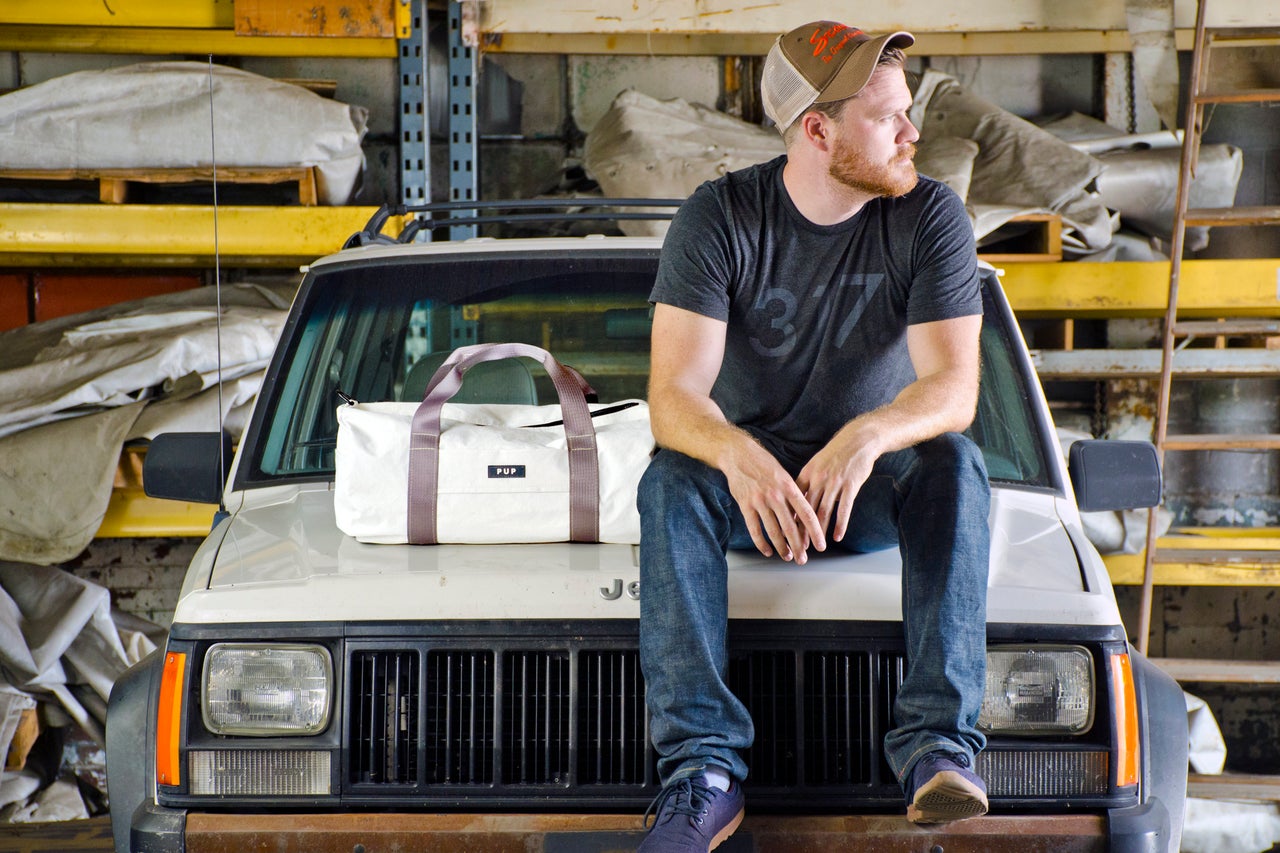 In Indianapolis, reuse and sustainability are no longer alien ideas. Developers have started contacting PUP before demolition begins, and Bricker is making recommendations to city stakeholders about what material to use for banners and other items so PUP can repurpose them later.
"They're thinking about the life cycle and that process earlier on, and I think that's the first step," Bricker said. "It shouldn't be an afterthought ― it should be the first thought. And I think we're inching that way."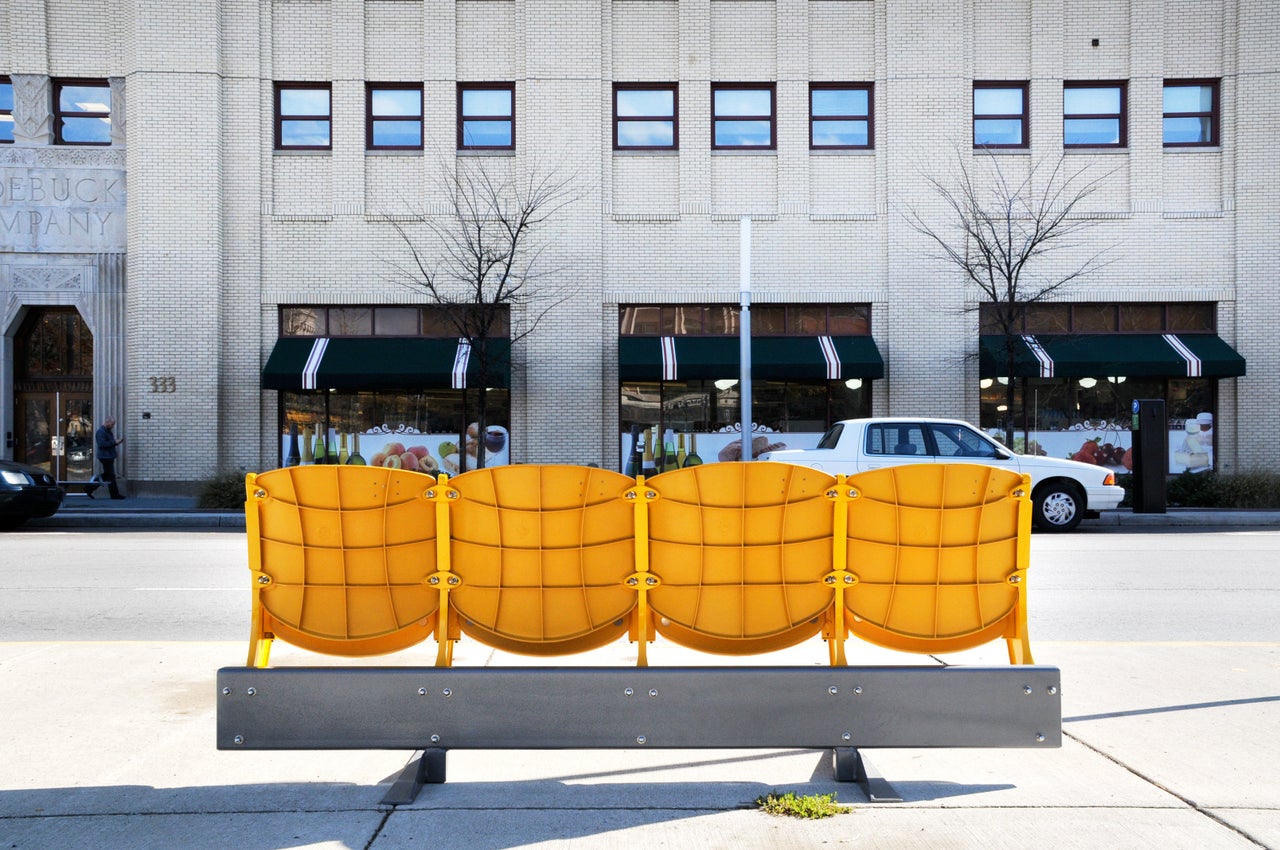 Related
Before You Go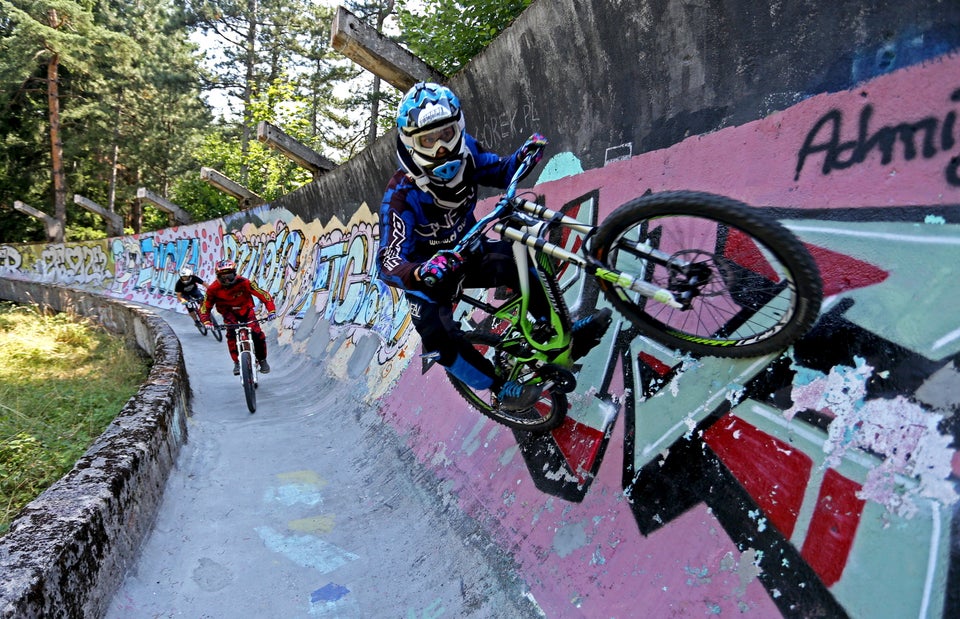 Abandoned Olympic Stadiums