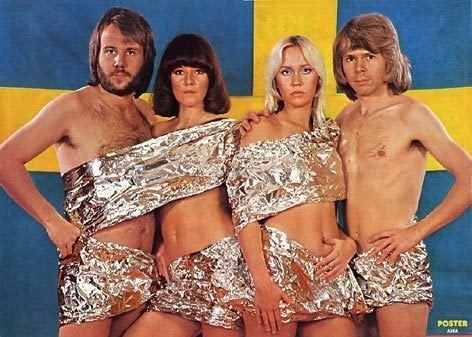 As a new generation of fans discover Abba thanks to the phenomenal success of the hit film Mamma Mia, one of the foursome has revealed he is suffering from memory loss.
Bjorn Ulvaeus, who was married to his blonde co-star Agnetha Faltskog at the height of their fame, cannot even remember the highlights of Abba's fame.
The Swedish group rocketed into the British pop charts in 1974 when they won the Eurovision Song Contest in Brighton with their song Waterloo - a triumph Ulvaeus says he can no longer recall.
Bjorn
'It is like I was not even there,' the 58-year-old father of four said.
'People ask me if I am going to write my memoirs. But even if I wanted to, I would not be able. I have extremely few memories.'
Ulvaeus composed the music for the Mamma Mia! stage musical with Abba co-star Benny Andersson and makes a brief uncredited appearance as a Greek god in the film, which stars Oscar winner Meryl Streep, Pierce Brosnan and Colin Firth.
The movie has sparked an Abba revival and the four band mates were reunited for the first time in 22 years at the Stockholm premier earlier this month.
Bjorn
But despite the renewed adulation, Ulvaeus says he simply cannot remember great chunks of his life. He has met old school friends to see if they can help him piece together his childhood and even turned to hypnosis in an attempt to find a cure - so far, in vain.
Ulvaeus, who divorced Agnetha in 1979 and is now married to Swedish music journalist Lena Kallersjo, the mother of his two youngest daughters, has studied old photographs and video to try and remember his life.
Explaining the immediate aftermath of Abba's Eurovision song contest, Ulvaeus said: 'Many remember that very moment, where they were, what they did and even how they felt. But not me.
ABBA
'It is unbelievable but I do not remember standing on the stage. It is like I was not even there.
'In interviews I said that my trousers were so tight I could not even sit in the bus on the way to the arena. But I honestly do not know if that is true or it is someone who told me about it.'

Keep reading
Watch the trailer for "Mamma Mia":
Popular in the Community