Avril Lavigne has become known for her very... specific sense of style. The subversive pop singer tends to go for less crowd-pleasing looks and more leather, chains and punky plaid (not to mention, multi-colored undercut hairstyles). So would you expect anything less from her Abbey Dawn fashion show?
It seems like Kylie was a no-brainer choice for Avril since she must have gotten pretty close to the youngest Kardashian sister while dating her brother Brody Jenner last year. But we suspect that the musician-turned-designer was probably just as disappointed as we were that Kimye didn't make an appearance. There's still next season, Avril!
Check out the photos from the show and after party and tell us what you think of the collection.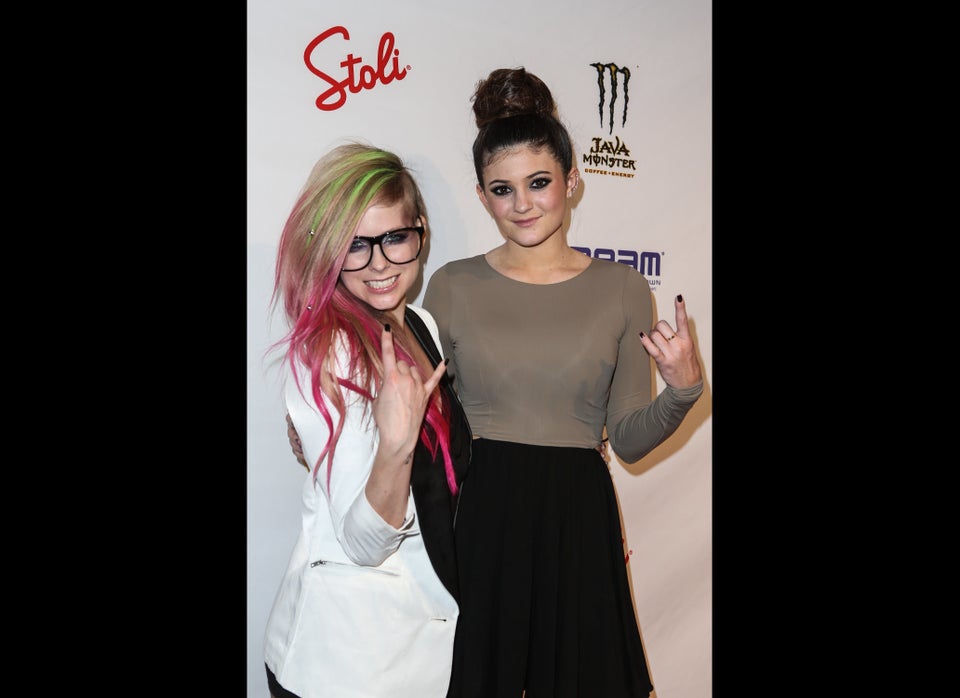 Abbey Dawn Spring 2013 Fashion Show