Even the fair-weather fan of "BC" won't find this surprising. Jacobson plays a struggling illustrator in the Comedy Central show, one who occasionally sells her wares on the streets and "exhibits" her work in sandwich shops.
The more avid admirers of Jacobson's work, though ― they're familiar with her pre-"Broad City" days, when she was an artist-in-residence right here at AOL. These are the followers that have been anxiously awaiting the release of Jacobson's modest tome, Carry This Book, a compilation of drawings that imagine what some of the world's most famous pop stars, TV personalities, Supreme Court justices, and deceased photographers carry around in their pockets, purses, bags and glove compartments.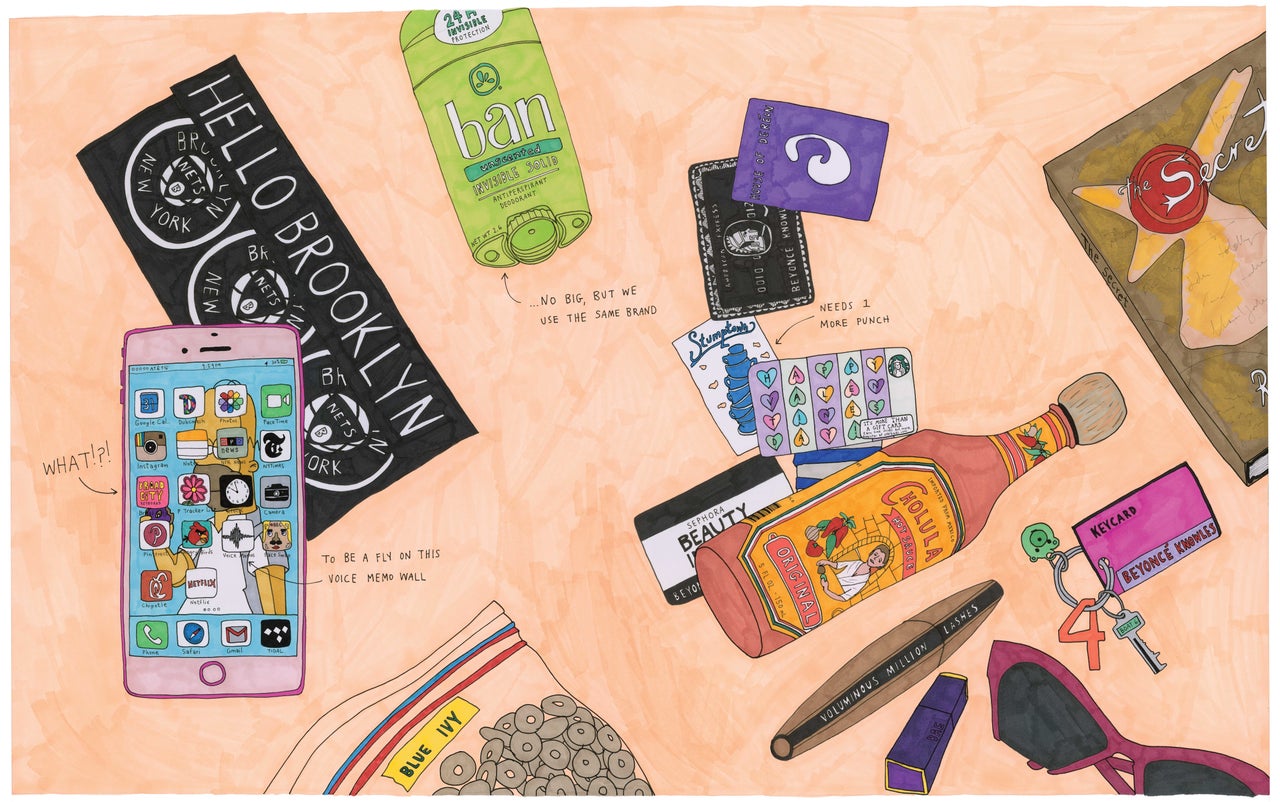 From Beyoncé to Pee Wee Herman, Ruth Bader Ginsburg to Kanye, Oprah to Donald Trump, Andy Warhol to Sherlock Holmes, Jacobson slyly illustrates sticks of deodorant, iPhone screens, dog treats and burrito cards. Her simple yet detailed style is reminiscent of a visual diary, as hilariously arbitrary as Lincoln's Al Dente Dentist blog, and just as heartening.
"[People] have a lot more in common than we might know, and to think some of the world's greatest makers and shakers also have to remind themselves to buy more toilet paper is something I find worth noting," Jacobson explained in a press statement.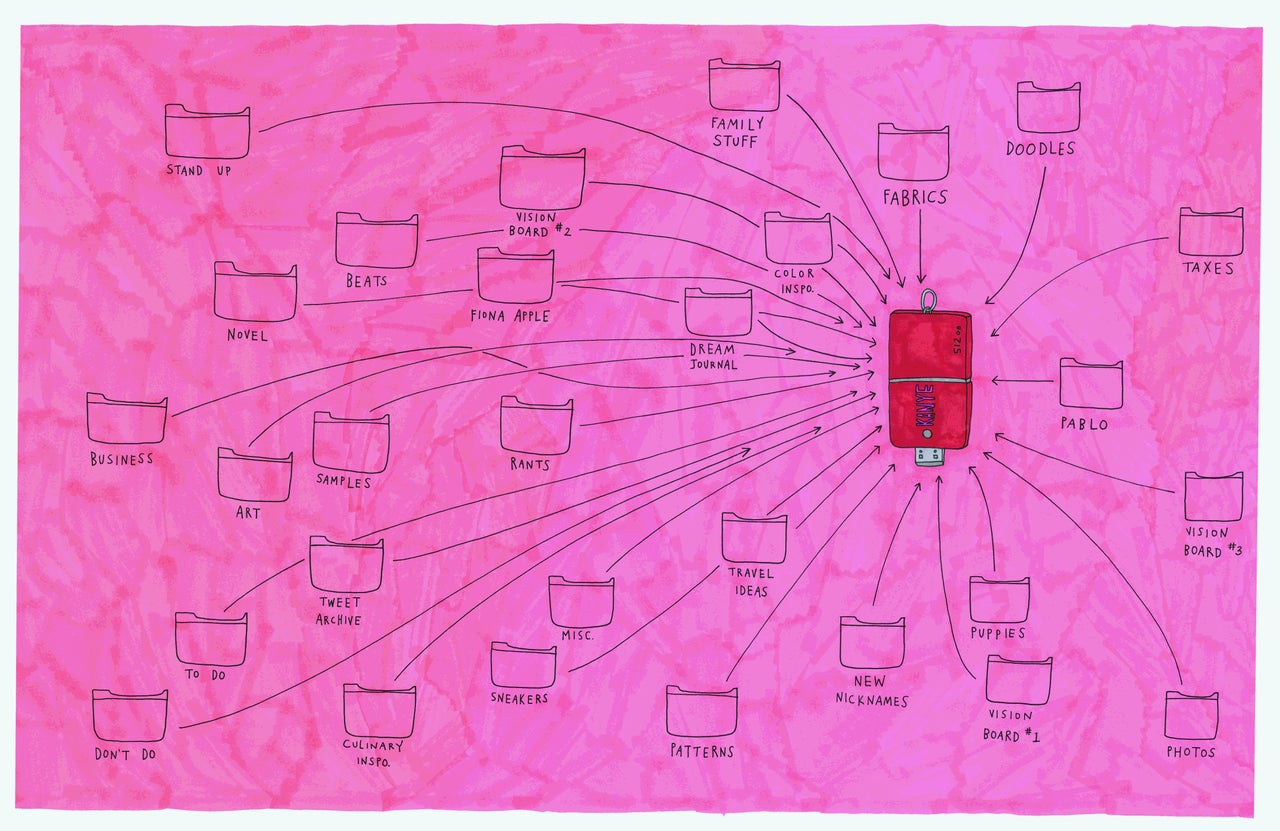 Check out a preview of Carry This Book here, on sale now. As you can see, according to Jacobson, presidential nominee Donald Trump carries several receptacles of self-tanner, Beyonce is truly never without hot sauce, and Kanye likes Fiona Apple as much as you do.
If you desperately want to see what Jacobson herself carries in her toiletry bag, you'll have to buy the book.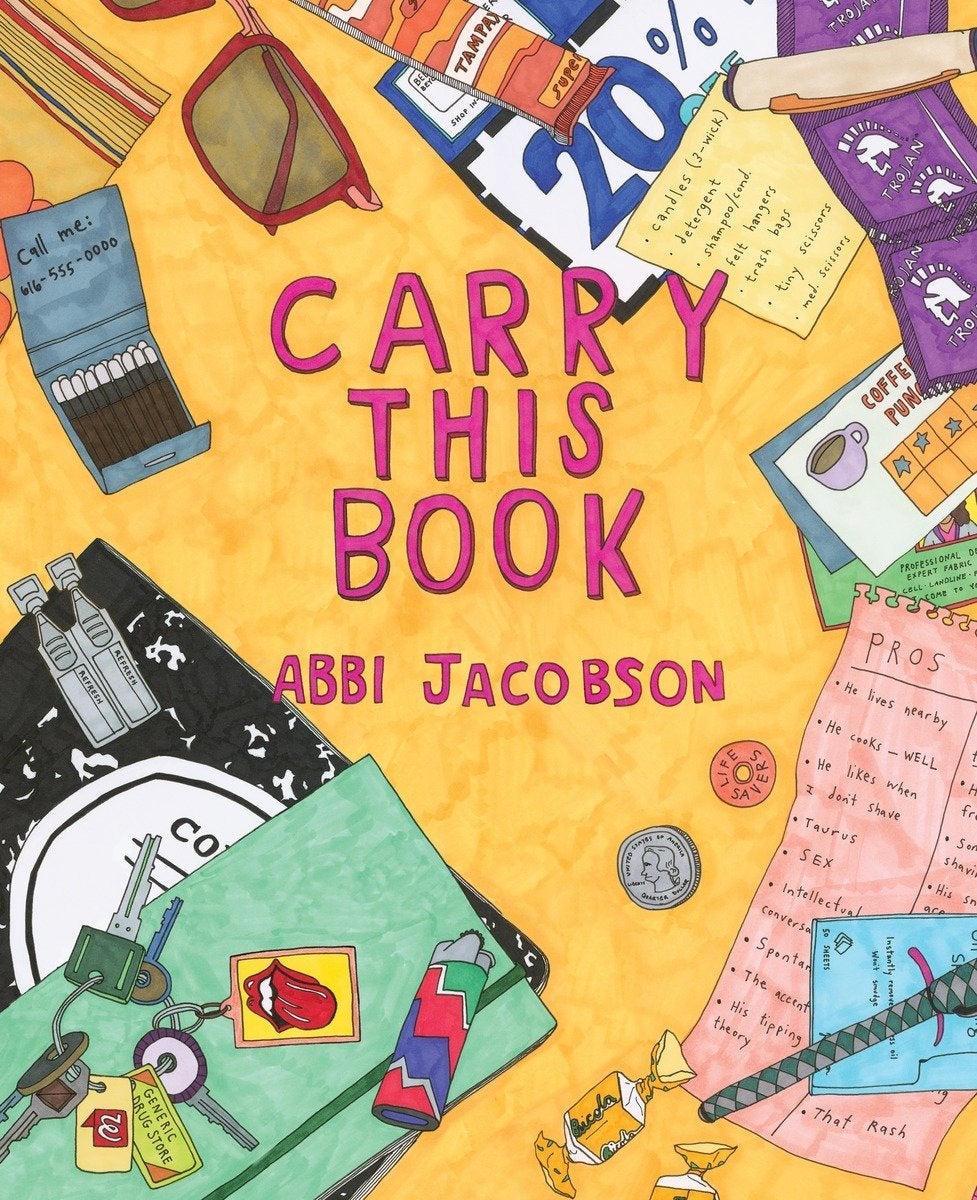 Related
Before You Go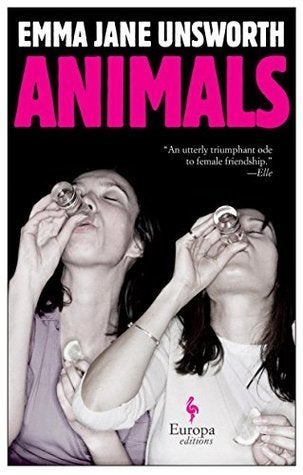 Books To Read While Getting Excited For "Broad City"
Popular in the Community