A Florida mother has been charged with child neglect after a 3-year-old boy under her supervision allegedly fired a gun she kept in her car.
The incident allegedlly happened Monday afternoon when Abbie Maldonado of Deltona went to pick up another child from a local school.
The 30-year-old left the toddler unattended and unsecured in the back of the vehicle, but kept the rear passenger door propped open so she could keep an eye on the child, according to the Volusia County Sheriff's Office.
At some point, the boy picked up a loaded gun that was in the side pocket of the driver's side door and pulled the trigger. 
The blast shattered a window and the bullet ended up lodged in the door frame, but no one was injured.
Maldonado later told deputies that she heard a loud bang while walking in the parking lot, but didn't realize it was a gunshot.
She even retrieved the child from the car to take him to the bathroom, but only noticed the shattered window when she returned to her vehicle, heard the sound of glass crackling and realized the front driver's side window was shattered, according to the Sheriff's Dept.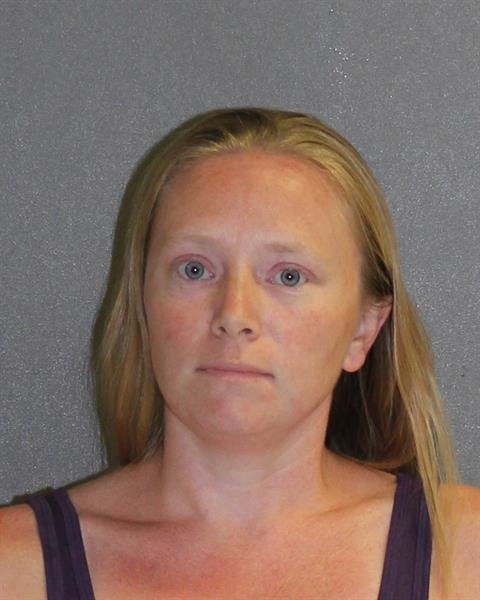 At first, Maldonado suspected someone else shot the car and asked bystanders if they saw anything. It was only when she returned to the car once again that she saw her own gun on the front seat.
Maldonado checked the child for injuries before reporting the incident to school officials, who called 911.
The caller told police: "Nobody's hurt, but we had a parent that has a concealed weapon permit and a child got a hold of it and pulled the trigger." 
Officers responding to the call interviewed Maldonado, who told them she usually keeps the gun in her trunk.
Maldonado was then charged with felony child neglect and taken the Volusia County Jail, where she was later released.
Maldonado's boyfriend later picked up the children, according to the Sheriff's Dept.
Calling all HuffPost superfans!
Sign up for membership to become a founding member and help shape HuffPost's next chapter
BEFORE YOU GO
PHOTO GALLERY
Questionable Parenting