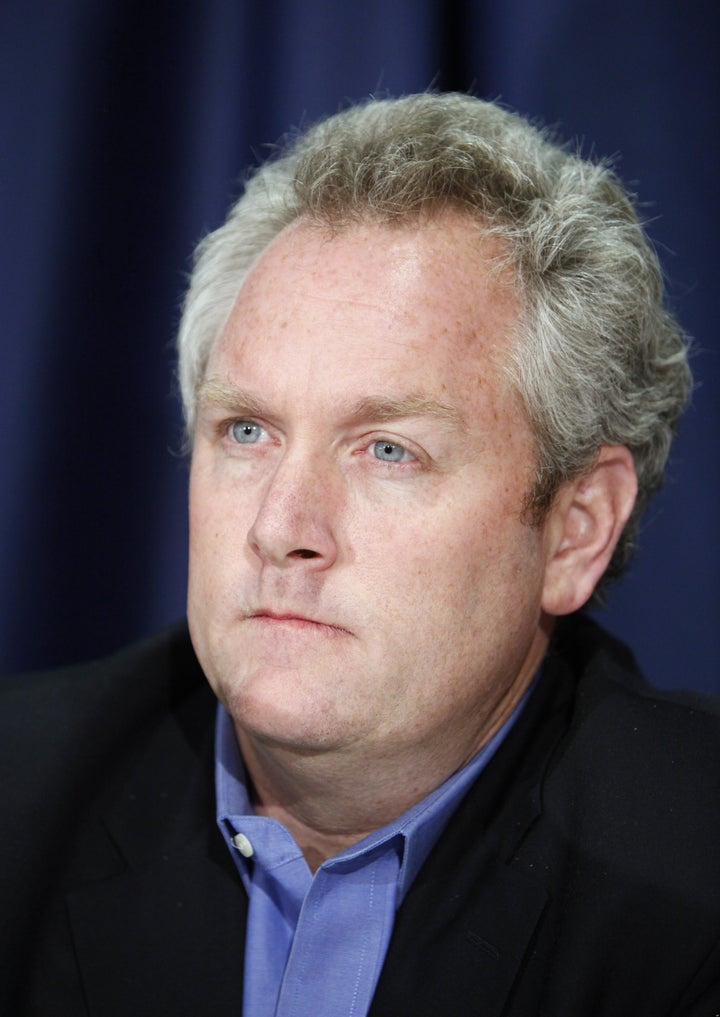 UPDATE: Andrew Breitbart spoke to Politico about ABC's decision to remove him from its Election Night coverage. Breitbart said that ABC had shown "cowardice" and had bowed to "left-wing pressure...they know they can do it at any time and any place and ABC will bow to pressure."
ORIGINAL POST: ABC News announced Tuesday that it is dropping controversial blogger Andrew Breitbart from its Election Night coverage.
The network announced late last week that Breitbart, who made headlines for his role in the Shirley Sherrod affair, would be a guest during its coverage of the midterm election results. After howls of protest from outside commentators and reports of dissension from within ABC's own newsroom, the network sought to make it clear that Breitbart would only appear in an online forum and would never be seen on any television broadcast.
In response, Breitbart posted internal emails sent to him by ABC producers on his website. He claimed that the emails showed that he would, in fact, be appearing on the air during the network's Election Night broadcast.
On Tuesday, ABC's executive producer for digital news, Andrew Morse, released a letter he had sent to Breitbart, informing him that he was being dropped from its coverage:
Dear Mr. Breitbart,

We have spent the past several days trying to make clear to you your limited role as a participant in our digital town hall to be streamed on ABCNews.com and Facebook. The post on your blog last Friday created a widespread impression that you would be analyzing the election on ABC News. We made it as clear as possible as quickly as possible that you had been invited along with numerous others to participate in our digital town hall. Instead of clarifying your role, you posted a blog on Sunday evening in which you continued to claim a bigger role in our coverage. As we are still unable to agree on your role, we feel it best for you not to participate.

Sincerely,
Andrew Morse
Liberal groups immediately cheered ABC's move. James Rucker, director of the African American political website ColorOfChange.org -- which, along with CREDO Action, sent a petition with 125,000 signatures to ABC and blanketed the network's offices with calls in protest of its initial decision to host Breitbart -- praised the reversal, saying in a statement that the network had "taken a giant step in helping to wash our collective hands of the fear mongering and race-baiting that have no place in our political discourse."
In another statement, David Brock, head of Media Matters -- which was the first to report that Breitbart would be ABC's guest -- said that he was "pleased that ABC finally came to its senses and realized that nothing good can come from associating in any way with Andrew Breitbart." Brock added that he was still confused about why ABC had decided to include Breitbart in its coverage in the first place, labeling him "poison."

Popular in the Community