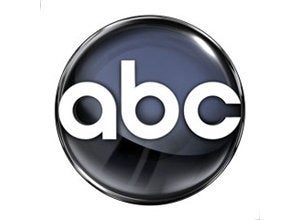 I first noticed it when watching last week's episode of "Shaq Vs." on ABC.
The athlete/celebrity faced off with beach volleyballers Misty May-Treanor and Kerri Walsh. Shaq and others gave attention to May-Treanor's Achilles injury that she endured last year. But nowhere in the broadcast did they reveal how the volleyball player sustained her injury. It was during a training session for the hit ABC show "Dancing With The Stars."
I both applauded and questioned the network's decision to downplay the cause of May-Treanor's injury. It did strike me as a deliberate decision on the part of the network to protect one of its most popular and significant shows. It was clear to me then that executive producers at ABC had a clear and careful approach to keep all of its programs and interests astride. Even though it's the summer, when other networks tune out behind reruns, ABC refuses to take a vacation from its marketing strategies, efforts and overall game-plan.
Other examples -- more noticeable and noteworthy ones -- keep popping up. Charles Gibson announced today that he'll be leaving "ABC World News Tonight" at the end of the year. What could have been met by panic or speculation was quelled by Gibson's assertion and confidence that his replacement, Diane Sawyer, will ably fill his shoes. Gibson's message is delivered with the same assuring intonation he brings to his nightly telecasts; moreover, it's emblematic of ABC's hope to assure the public that there's no cause for concern and offers a new age.
ABC is also in the news today for another reason: Whitney Houston's Central Park performance. Several Web sites reported last night that Houston's taped song set didn't go as planned, with the singer struggling to hit some high notes, her voice cracking at one point. It wasn't what ABC had envisioned when they brought Houston aboard for a taped "Good Morning America" segment. Yet, thanks to some desktop editing, Houston sounded better during this morning's show than she did at yesterday's taping.
Even Houston's explanation for why her voice went limp proved to be part of the ABC mission to keep their shows' publicity and stars' exposure part of the same upbeat promotional package. Houston apologized to her fans saying that she strained her voice while taping an "Oprah" appearance. Oprah's afternoon program airs on ABC in major markets, and she's had other vested interests with the network in the past.
Having access to Oprah, with her demographic reach and her influence, can at times help escort a network through tougher times. And that's what ABC seems to do extremely well, bringing all of its talent and ideas together as one unit that works as part of the same public relations machine.
Through this lens, it's obvious then why ESPN lined up their sideline personality Erin Andrews to appear on Oprah's program. ESPN and ABC are sibling networks within the same Disney family. Questions surrounding the peeping tom incident remain. America still wishes to hear her story, and who better to tell it to than Oprah?
Now, this announcement was met with its own scrutiny by the sports-following public. It's a non-story to some, a terribly unfortunate incident that took place. It's hardly worth dwelling on and retelling on a public stage, they've argued. In order to understand the rationale behind the decision, though, you must recognize ABC's opportunity here and how perfectly it fits.
This interview is about more than just about giving Andrews the chance to tell her side. For ABC, this is continuing their efforts to cross demographics, in this case sports and entertainment. Andrews has already been showing up in magazines and on gossip sites. Shaq's already proving this crossbreed fusion to be effective with his summer series. Andrews speaking to Oprah is part of an experiment to see how far ABC can push a story's appeal or a star's popularity in order to attract new audiences to existing projects.
Through well thought out schemes, ABC hopes to leave open the possibility that "Shaq Vs." viewers could take to ABC programs outside their demographic. Gibson paves the way for a new era of a female news anchor at the World News desk. "Good Morning America" finds a strange, yet commendable, way to bring Whitney Houston die-hards to Oprah. And network executives hope Erin Andrews will do the same to knock down the image barrier that currently stands between the clubhouse and Oprah's couch.
Summer television is alive with ABC hybrids.
REAL LIFE. REAL NEWS. REAL VOICES.
Help us tell more of the stories that matter from voices that too often remain unheard.