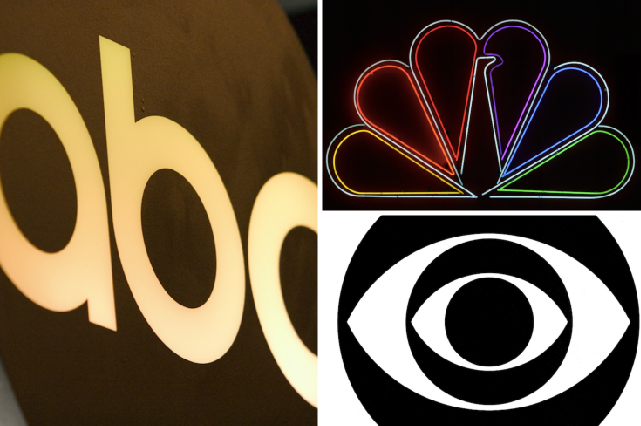 For years, major networks have quietly used a trick called "retitling" when trying to keep their ratings on a level playing field with competitors.
It works something like this: When a popular show receives a ratings hit due to forces outside its control ― say, a big football game that pushes the show's starting time back, or a holiday that sends viewers away from their TVs ― a network will slightly misspell the show name, for that day only, when logging it into Nielsen, a global information company that tracks ratings around the country.
Historically speaking, the misspellings logged in Nielsen's database allowed shows to correct for inconsistencies or irregularities unrelated to the show itself, and everyone, for the most part, was fine with it. "Retitling" was used sparingly, and the slightly higher numbers evened things out.
Plus, "retitled numbers" were (and are) used only for publicity. The numbers are straightened out before they are handed over to advertisers.
But, suddenly, there are rumblings that TV networks might be using the strategy more frequently as a way to gain an unfair advantage over competitors.
Joe Flint of the Wall Street Journal published a story Thursday contending that lately networks have been retitling at a higher clip. ABC has logged the show "Wrld New Tonite" into the Nielsen system seven times during this TV season. But CBS has told Nielsen about a show called "CBS Evening Nws" 12 times. NBC has evidently broadcast 14 episodes of the "NBC Nitely News," many more times than in previous years. 
The situation is evidently serious enough that Nielsen is meeting with TV industry executives about it next week. In a statement to HuffPost, the ratings company said it would not tolerate any networking working outside the "rigorous set of policy guidelines for how network clients can and should receive program and commercial ratings credit." 
″If we find a network working in contrast to this agreed-upon policy, we address the issue in a direct fashion as a way to maintain fairness and balance over all of our clients and the industry as a whole," Nielsen added. 
Behind the scenes, the issue came to a head in early June, when NBC retitled the "NBC Nightly News" over five straight days between June 5 and June 9 ― a stretch in which there were two NBA Finals games and two Stanley Cup Finals games. In a statement to HuffPost, NBC defended the decision:
Due to sports, all three evening newscasts [on NBC, ABC and CBS] would have been rated on the same day only once during the week of June 5: Tuesday evening. One head-to-head night does not accurately reflect an entire week of ratings, so Nightly News was retitled for the full week.
It's a fair point, and it's not the first time a network has made such a decision. ABC retitled "Good Morning America" for a week back in 2011. And CBS retitled "Face the Nation" for an entire month last year. (Both those networks declined to comment when we contacted them.)
But the difference here lies in the context, and the context is this: "World News Tonight" is besting "NBC Nightly News" in viewership for the first time in 21 years, creating an old-school ratings war and a dogged fight for every viewer.
And someone evidently is unhappy enough with the use of "retitling" that a boring old TV tactic has suddenly been pushed out into the public sphere. 
BEFORE YOU GO
PHOTO GALLERY
Moments From The CNBC Republican Debate