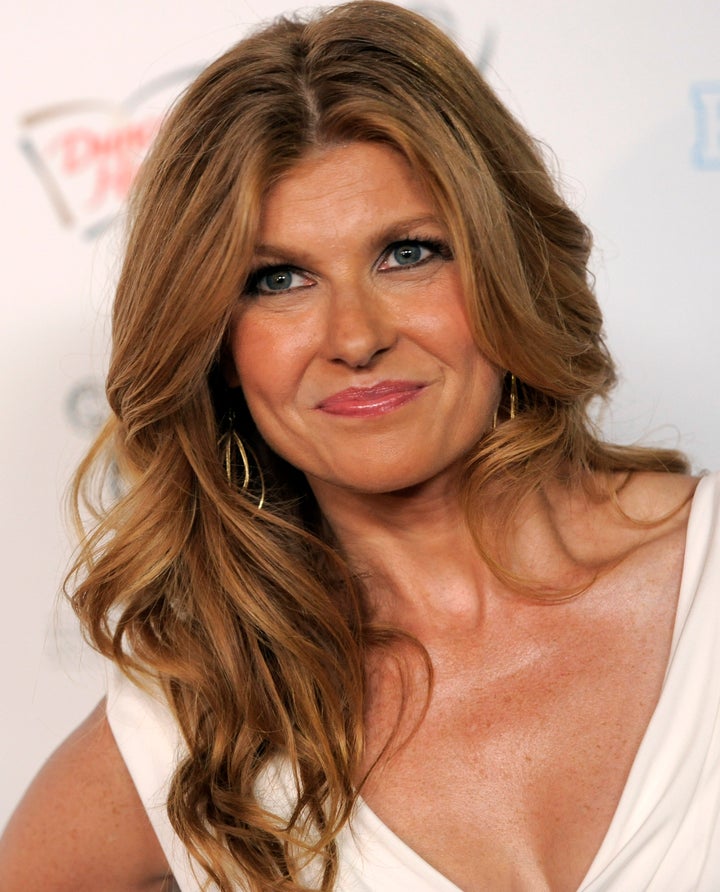 ABC went on a bit of a pilot pick-up spree today for the 2012-2013 TV season, ordering five new dramas and four new comedies to series.
The five dramas are "Last Resort," "666 Park Avenue," "Nashville," "Zero Hour" and "Red Widow" (formerly "Penoza") -- and that's not counting "Mistresses" starring Alyssa Milano, which was already ordered to series.
On the comedy front, there's "Family Tools," "The Neighbors," "Malibu Country" and "How to Live With Your Parents For the Rest of Your Life" (which we can't even begin to abbreviate, but hope they'll rename so we don't have to).
Here's the scoop on the dramas:
"Last Resort" is an action-adventure drama from "The Shield" creator Shawn Ryan. Shot in Hawaii, which subs for the South Pacific, it revolves around the crew of a U.S. nuclear submarine that disobeys orders and becomes a target for everyone from NATO to the mob. Andre Braugher, Scott Speedman, Autumn Reeser and Dichen Lachman star.
"666 Park Ave" is a soapy drama based on the book series of the same name (Alloy Entertainment also produces "The Vampire Diaries," "Gossip Girl" and the late "Secret Circle") that follows a young couple as they take over management of a NYC apartment building that's haunted by the devil himself. Dave Annable, Rachael Taylor, Terry O'Quinn, Vanessa Williams, Mercedes Masohn and Robert Buckley star.
"Nashville" is a family soap that follows two musicians -- the star (Connie Britton) and the star-in-training (Hayden Panettiere) -- through the country music scene. Also starring Eric Close, Powers Booth and Jonathan Jackson.
"Zero Hour" is about a man who edits a skeptics magazine only to find himself at the center of a massive conspiracy that may or may not involve Nazis. (It does.) Starring "ER" alum Anthony Edwards.
"Red Widow" (formerly "Penoza"), which is adapted from a Dutch series, centers on a woman whose husband is murdered, leaving her to take over his business of small-time criminal activity. Radha Mitchell, Lee Tergesen, Jaime Ray Newman, Sterling Beaumon and Mido Hamada star.
And the scoop on the comedies:
"Family Tools" (which has had several name changes along the way) is a single-camera comedy that revolved around a man who puts his life on hold to take over the family's handyman business. Starring Kyle Bornheimer, J.K. Simmons and Leah Remini.
"The Neighbors" (which was just the "Untitled Dan Fogelman Project") is a single-camera comedy that follows a family as they move into a nice new gated community in New Jersey ... only to discover that all of their neighbors are aliens. Starring Jamie Gertz.
"Malibu Country" marks Reba McEntire's return to multi-camera sitcoms, playing a woman who moves her family (including three kids and her mother, played by Lily Tomlin) from Nashville to Malibu to start a new life after her husband cheats on her and leaves them broke. Also starring Sara Rue and Jai Rodriguez.
"How to Live With Your Parents For the Rest of Your Life" is a single-camer comedy that follows a recently divorced single mom (Sarah Chalke) who moves back in with her boundary-less parents (Elizabeth Perkins and Brad Garrett).
Tell us: Which of these new pilots are you most excited to check out?
Get all the renewal and cancellation news here:
PHOTO GALLERY
2012 Renewal Index: Canceled, Safe and on the Bubble Shows
REAL LIFE. REAL NEWS. REAL VOICES.
Help us tell more of the stories that matter from voices that too often remain unheard.