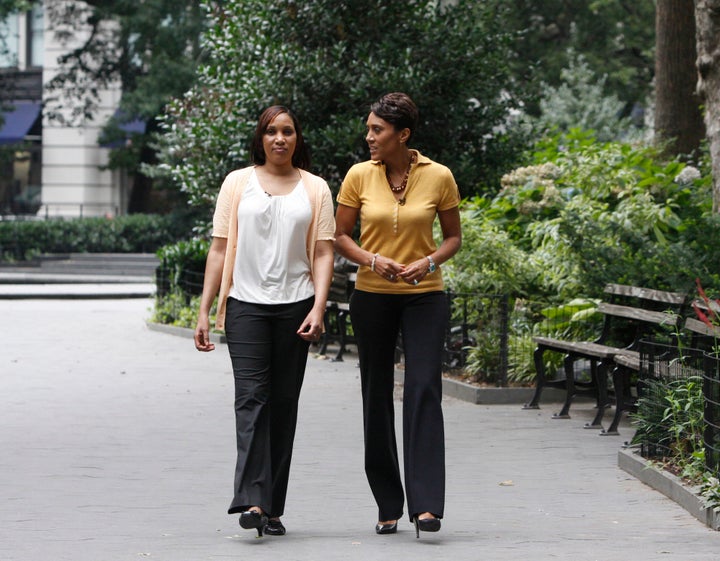 According to the Daily Beast, ABC News president Ben Sherwood made the call to stop paying licensing fees to interview subjects because "whenever ABC landed a high-level booking, questions were raised about whether money had changed hands." Such was the case when Good Morning America's Robin Roberts interviewed the hotel maid who accused Dominique Strauss-Kahn of sexual assault, even though ABC did not pay her anything.
More recently, the network paid Meagan Broussard $10,000-15,000 for photos that she exchanged with former Congressman Anthony Weiner, which aired as part of a "20/20" exclusive interview with her. Host Chris Cuomo, who did the interview, later defended the practice as the "state of play" in journalism. Speaking to the New York Times, an ABC news executive attributed the practice to the "seemingly unshakeable ratings dominance of NBC's 'Today.'" NBC has also admitted to paying licensing fees, but not the six-figure amounts which ABC has been revealed to have paid.

Now though, ABC is throwing the practice to the wind. Network spokesperson Jeffrey Schneider explained the decision, calling the fees "a crutch" and "unnecessary."
UPDATE: ABC's decision to stop paying licensing fees has opened up a war of words between it and rival network NBC. An NBC spokesperson gloated over ABC's policy change, telling AdWeek, "We agree that their recent activity has been bad for journalism and the news industry. And we welcome them back to the practices that we work hard to uphold."
An "ABC News insider" fired back, saying, "NBC News lies about its practices, does not disclose the habitual payments it makes for interviews, and then has the gall to get up on a high horse." The insider warned "the higher they get up on that horse, the farther they will fall as their rank and recurring hypocrisy is exposed."
Calling all HuffPost superfans!
Sign up for membership to become a founding member and help shape HuffPost's next chapter