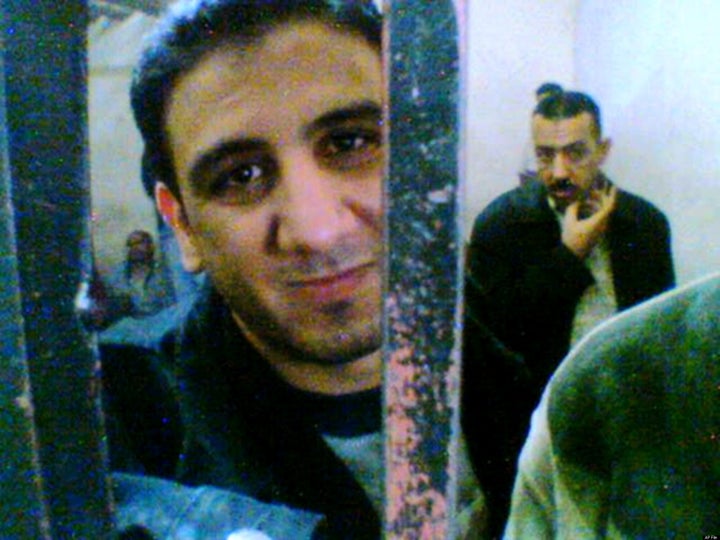 An Egyptian blogger jailed for four years for criticizing the Muslim faith and President Hosni Mubarak has been released, but sources say his first moments of freedom were plagued with additional ailments.
The first blogger to face trial in Egypt for online content, 26-year-old Abdel Kareem Nabil appeared in bad health and had been beaten by security officers before his Tuesday release, Reuters is reporting. He was originally due for release from Alexandria's Borg el-Arab prison Nov. 5, but was immediately re-arrested without being formally charged.
"Kareem was released on Tuesday morning and his health is bad but he is safe now," Gamal Eid, head of the Arabic Network for Human Rights Information, which represented Amer at court, told Reuters. "He was detained for 11 days beyond his court sentence and beaten by officers who did not give any reasons."
Nabil, who wrote under the name Kareem Amer, was known as a staunch critic of the Egyptian government, conservative Islam and Cairo's Al-Azhar University -- which he reportedly referred to as "the university of terrorism" -- where he was studying law. In one blog, Nabil wrote, "Muslims revealed their true ugly face and appeared to all the world that they are full of brutality, barbarism and inhumanity." According to the Associated Press, Nabil called Muhammad and his seventh century followers "spillers of blood" for their teachings on warfare -- a comment cited by the judge.
Calling all HuffPost superfans!
Sign up for membership to become a founding member and help shape HuffPost's next chapter