 Yesterday, 17-year-old Cali Linstrom, NEDA and I went to the headquarters of Abercrombie & Fitch to discuss with Abercrombie executives ways that we may be able to work together to speak out about "anti-bullying and discrimination."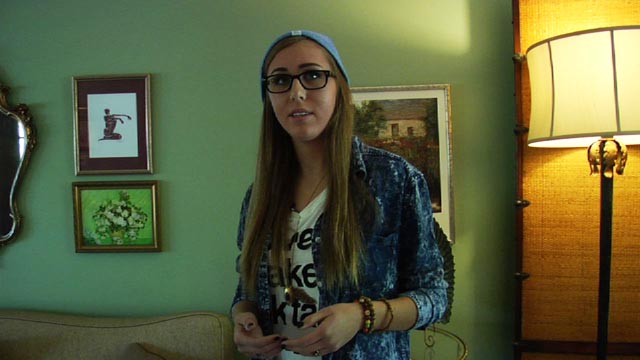 The meeting came about after Cali put together a protest at the Chicago Abercrombie and Fitch store on Monday, May 13 in response to statements that Mike Jeffries made seven years ago, which have recently garnered a new life. Cali and dozens of teens carried signs at the protest, which was covered by 15 news crews including Good Morning America. Even though the protest was covered by every major news network, officials at Abercrombie would only respond with "no comment about the protest," when asked about it.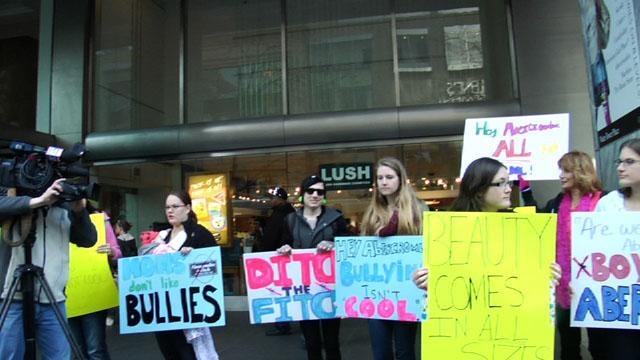 Upset because her concerns were being ignored, Cali planned a protest for Monday, May 20 at the Abercrombie headquarters in Ohio. I asked Lynn Grefe of the National Eating Disorders Association to protest with us in Ohio and I also sent an email to Abercrombie executives alerting them of the planned protest. In the email, I let them know that all Cali wanted was an apology and a chance to meet with them to discuss how their brand is currently affecting teens and some commitment of change on their part.
The next day after receiving my email Mike Jeffries released this apology:
"I want to address some of my comments that have been circulating from a 2006 interview. While I believe this 7 year old, resurrected quote has been taken out of context, I sincerely regret that my choice of words was interpreted in a manner that has caused offense. A&F is an aspirational brand that, like most specialty apparel brands, targets its marketing at a particular segment of customers. However, we care about the broader communities in which we operate and are strongly committed to diversity and inclusion. We hire good people who share these values. We are completely opposed to any discrimination, bullying, derogatory characterizations or other anti-social behavior based on race, gender, body type or other individual characteristics. "
On Friday, May 17, Lynn Grefe and I spoke with executives from Abercrombie & Fitch and agreed to call off the corporate headquarters protest after Abercrombie executives agreed to meet with Cali, Lynn and myself on Tuesday, May 21 to discuss ways that we may be able to work together to address anti-bullying and discrimination, which are two things that Cali felt Mike Jeffries statement fostered. Lynn invited two university experts and an 18-year-old aspiring actor to attend the meeting on behalf of her organization.
On behalf of Cali and her family, I want to clarify that the news reports going around today claiming that Abercrombie & Fitch CEO Mike Jeffries personally invited us to the meeting is false. Unfortunately, that statement was somehow released to the press, but Mike Jeffries never personally invited us to the meeting nor did he attend the meeting. It's very important to Cali that the interactions with Abercrombie & Fitch be handled with integrity and she regrets that someone misrepresented the meeting in this way.
The meeting went well yesterday. We met with several executives at the company and they appeared very receptive to suggestions that we had that would start the process of rebuilding their relationship with teens. Cali proposed social programs that would be meaningful to the healthy emotional development of teens and Lynn Grefe proposed policy changes.
The executives said they liked some of the suggestions and even though they couldn't revamp their company overnight, they would let us know soon which steps they were willing to take. They issued this statement after the meeting yesterday, which included another apology for Mike Jeffries statements that Cali was very happy about:
"We welcomed the opportunity to meet with Cali Linstrom, Benjamin O'Keefe, Darryl Roberts of America the Beautiful Teen Empowerment Series and Lynn Grefe, President & CEO of the National Eating Disorder Association to learn about the work they are doing. We look forward to continuing this dialogue and taking concrete steps to demonstrate our commitment to anti-bullying in addition to our ongoing support of diversity and inclusion.

We want to reiterate that we sincerely regret and apologize for any offense caused by comments we have made in the past which are contrary to these values."

-- A&F Spokesperson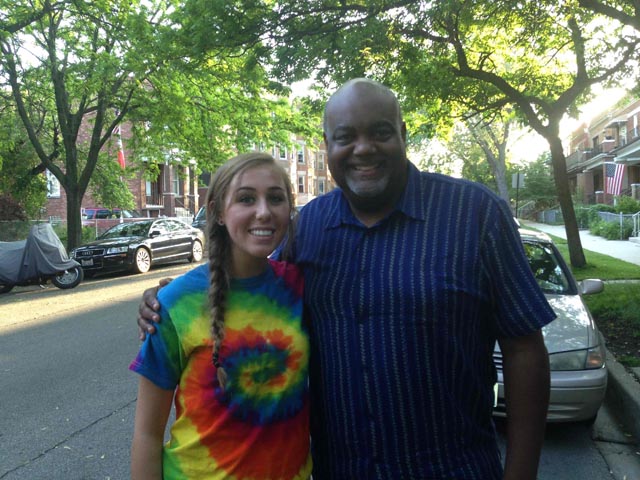 When Cali arrived back in Chicago yesterday, she said, "I feel very empowered and look forward to working with Abercrombie & Fitch to create ways that teens can be respected and the brand can thrive. ... It can be a win-win for everyone. Just being able to voice my concerns and have them heard by a major retailer is awesome."
Just think about it for a second. A 17-year-old girl takes a stand against something that affects teens in a negative way and ends up in a policy meeting with Abercrombie & Fitch. Just goes to show that if we empower our teens, they can change the world.
Related
Popular in the Community