Abercrombie & Fitch is making efforts to respond to critics' claims that the brand excludes certain shoppers by sponsoring an anti-bullying campaign. But some of the retailer's detractors are dismissing the move as "not enough" and "not sincere."
The recent controversy presented the company with an "opportunity" to "take a more proactive stand in the fight against bullying," an Abercrombie spokesperson wrote in an email to The Huffington Post.
But some of the apparel brand's critics, like 18-year-old Benjamin O'Keefe, said the anti-bullying campaign shows the company is "becoming the epitome of hypocrisy."
"It doesn't make sense that a company that is still bullying itself is now working on an anti-bullying campaign," O'Keefe told HuffPost.
O'Keefe said it will take more than just an anti-bullying campaign to change his mind about the company; he'd like to see a public commitment from Abercrombie to stock larger sizes for women as well as to include plus-sized models in its advertising as some of its competitors do.
Abercrombie has sold sizes for larger women in the past, according to a company spokesperson, but they didn't make up a big enough percentage of sales to justify maintaining inventory. Still, there's a possibility that policy may change if responses to a recent company study indicate there's customer demand for larger sizes.
Jefferies explained the policy in a different way to Salon back in 2006: "We go after the cool kids. We go after the attractive all-American kid with a great attitude and a lot of friends. A lot of people don't belong [in our clothes], and they can't belong. Are we exclusionary? Absolutely."
Abercrombie ultimately apologized for Jeffries's statements, and the CEO struck a more inclusive tone in the press release announcing the anti-bullying campaign.
"We've listened to the conversations and heard the message and, as a company, look forward to increasing our commitment to anti-bullying efforts," Jeffries said in the statement. "We are fully committed to fostering a culture of diversity and inclusion -- one in which no young person should ever feel intimidated, especially at school, whether for the clothes they wear, or because someone perceives them as different."
Like O'Keefe, Heather Arnet, a longtime critic who in the mid-2000s launched a boycott of the company, said Abercrombie could do more to cut down on teen bullying by promoting a more inclusive definition of beauty in its ads and clothes. Still, she acknowledged in an email to HuffPost that the anti-bullying initiative is "a positive step."
"A company like Abercrombie can say whatever they want in a meeting with teens or in a press release, but their real intentions are disclosed by their everyday actions," she wrote. "One needs to only look at companies like Dove and their real beauty campaign; or Cheerios new ad showcasing an interracial family to see what a real commitment to diversity looks like and how it can really be reflected in a marketing budget and through brand stewardship."
Linstrom told HuffPost she proposed the idea of an anti-bullying symposium to Abercrombie executives in a meeting that followed a protest she helped lead outside a Chicago store. "I was surprised at how receptive and how willing they were to change things," she said.
Though she said it would be great if Abercrombie started offering larger sizes, extracting that specific concession was never her main objective. "My goal was to at least empower teenagers and make teenagers feel like they have a voice," Linstrom said.
Abercrombie's sort-of change of heart hasn't made her an avid shopper there, though.
"It's not really my style," she said.
Before You Go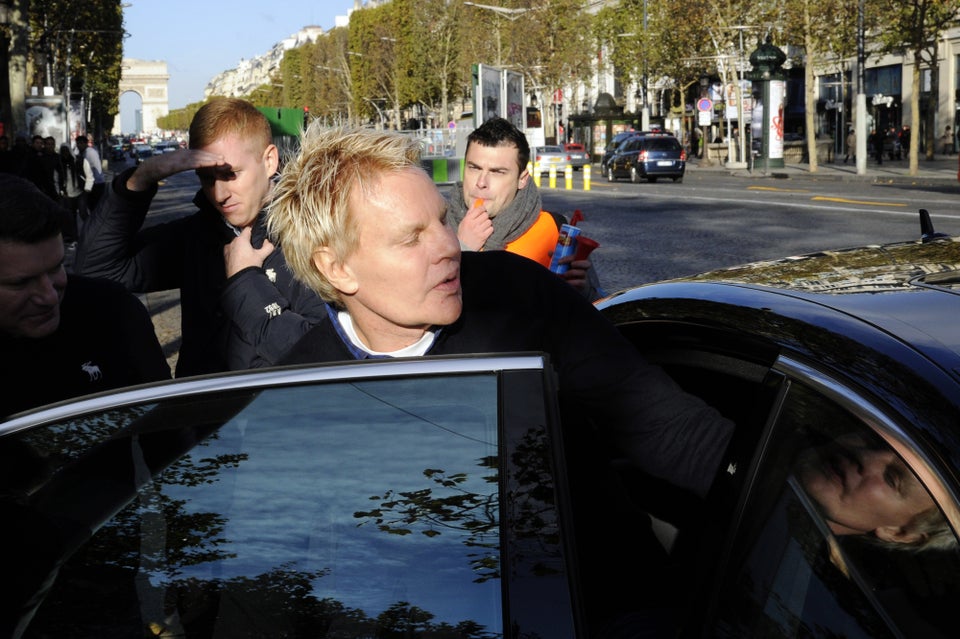 Abercrombie & Fitch Scandal Timeline
Popular in the Community