* To gradually stop promotions
* Plans to sell shoes, accessories
* Shares slump as much as 13.6 pct (Adds American Eagle's preliminary results, updates share price)
Nov 6 (Reuters) - Struggling fashion retailer Abercrombie & Fitch Co said it would expand its women's tops collection, offer larger sizes and more colors, and start selling shoes, in a bid to win back teen customers who have turned to trendier labels.
A&F shares closed down 14 percent at $33.13 on Wednesday after the company reported a seventh quarterly fall in same-store sales in a row and warned of a tough holiday season.
Analysts and investors have been looking for a new strategy from the company as its shares have now lost about 30 percent of their value this year.
"We recognize that our businesses have been and will continue to be disrupted by both fast fashion and pure play e-commerce competitors," said Leslee Herro, A&F's head of planning and allocation, at an analyst briefing on Wednesday.
She said the company will aggressively increase stocking women's tops to compete against such rivals.
"While the company is playing good defense by cutting expenses, this does little to revitalize what we believe is a stale brand," Stifel Research analyst Richard Jaffe said in a note published before the call.
Fast fashion retailers such as H&M and Forever 21, which quickly and cheaply turn around the latest fashion trends, have been taking market share from more traditional teen retailers such as A&F that has stuck with more basic styles built around their brand name.
Abercrombie has had to fall back on heavy discounting and sacrifice margins in the holiday season as it looks to get rid of excess inventory, company executives said at the briefing.
Rival American Eagle Outfitters, in contrast, said late Wednesday that it ended its third-quarter with clean inventory and estimated earnings for the period above Wall Street forecasts, due to better-than-expected margins.
Abercrombie said it expects margins to recover next year, when it will look to slowly come out of promotions and stock more styles in smaller amounts rather than large amounts of fewer lines.
A&F aims to have a wider range of clothes in place by spring and have shoes and other accessories in place by the next summer's "back-to-school" season.
Among the more surprising changes planned for next year is the company's decision to offer women's clothing in larger sizes by next spring.
Chief Executive Mike Jeffries has stirred controversy in the past by suggesting the company's clothes were made for "cool" and "attractive" kids and not for "fat" people.
The company does not currently offer sizes for women above large.
Company executives also told analysts that the retailer plans to increase average selling prices in the mid-single digit range from 2014.
Eric Beder of Brean Capital said the company's problems pointed to wider issues that would pressure the entire teen sector.
Shares of Abercrombie's fellow 'A' teen retailers American Eagle and Aeropostale Inc closed down 4 percent and 8 percent, respectively.
American Eagle shares later rose 12 percent in extended trading, after it estimated better-than-expected results. Aeropostale was up 3 percent in after-hours trade. (Additional reporting by Siddharth Cavale and Maria Ajit Thomas; Writing by Rodney Joyce; Editing by Anthony Kurian and Joyjeet Das)

Related
Before You Go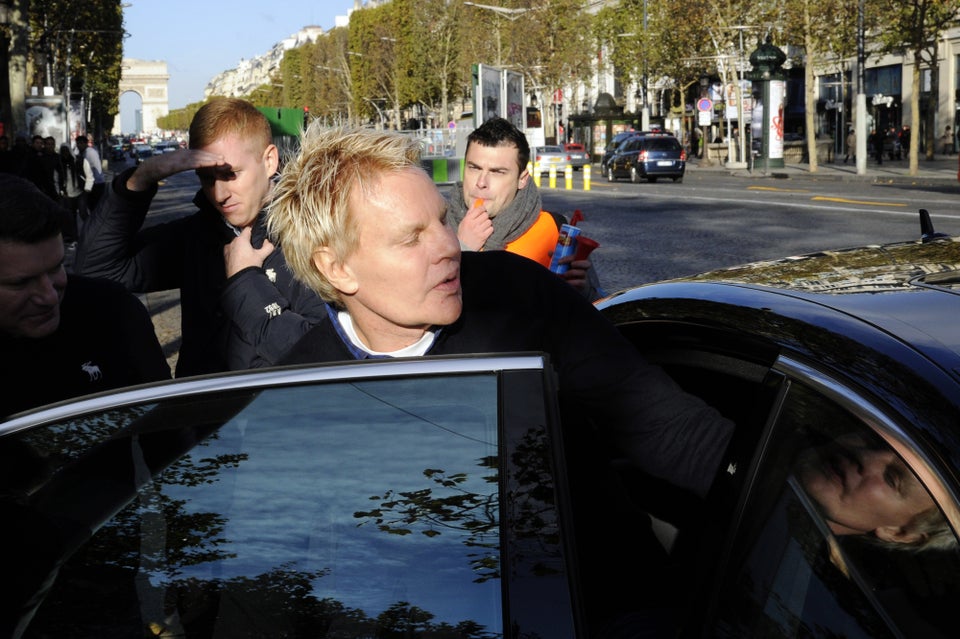 Abercrombie & Fitch Scandal Timeline
Popular in the Community