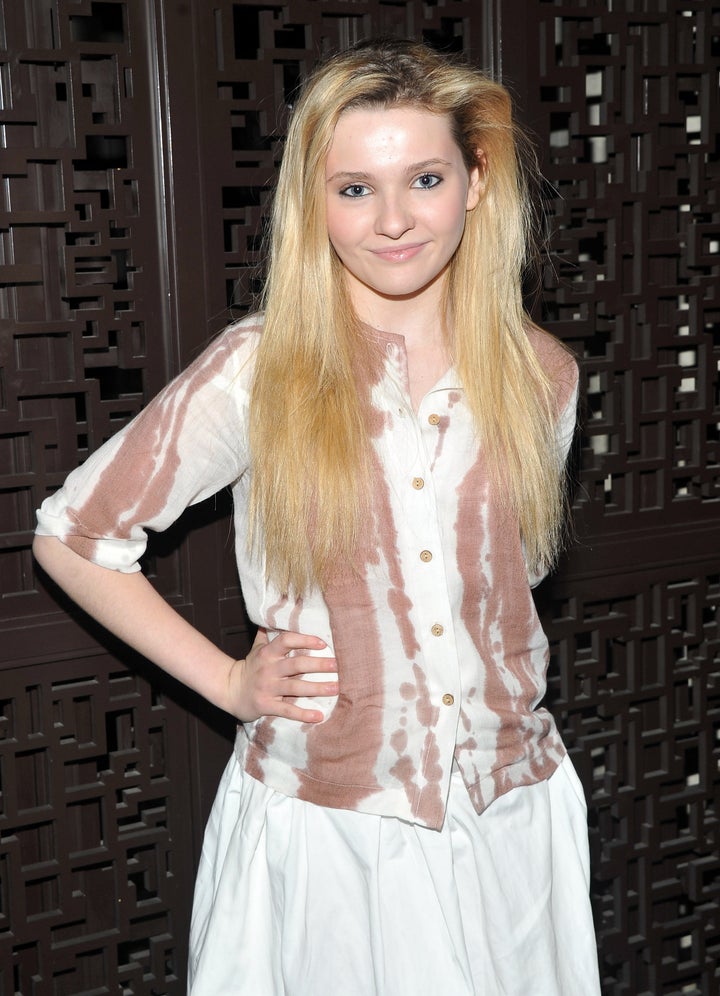 The sun has set on Little Miss Sunshine, that's for sure.
Abigail Breslin, who won over audiences and earned an Oscar nomination with her lovable portrayal of an unlikely child beauty queen Olive Hoover in the 2006 indie comedy, is going to a very different place for her next project. Variety reports that Breslin will take the lead in the big screen adaptation of "The Class Project: How To Kill A Mother," the true-life story of a Canadian pair of sisters who drown their alcoholic mother in the bathtub and, with the help of friends, keep the crime hidden for an entire year.
The book, written by Canadian journalist Bob Mitchell, chronicles the "Infamous Bathtub Girls," changing their names to hide their identities.
It is the darkest role yet for Breslin, who, now 15, has already taken some steps to draw the curtain on her cute, lovable child image. She played Emma Stone's scamming sister in the horror comedy, "Zombieland" in 2009, and in 2010, took the lead in "Janie Jones," playing daughter to a groupie and troubled rocker. She'll star in this winter's ensemble romance, "New Year's Eve," as well.
"Well, all I had to do was hold her head under water," Sandra said. "She was in a bathtub filled with water. It's not hard. It's a lot easier to kill a person than you think. I don't know how easy it is to get away with it. But I planned it pretty well. And like there's all this stuff you have to remember. Like when you're giving your statement to the cops or whatever. You have to remember, like, you know things that people do when they're lying. Like, start off with something big, and then get more and more into details. Like, that's obviously a major sign that you're lying."
Calling all HuffPost superfans!
Sign up for membership to become a founding member and help shape HuffPost's next chapter