When we think of dioramas, we often think of the Crayola colored, handmade creations we proudly presented to our third grade science class. Murder, blood and cannibalism were not often on the menu. That's all changed thanks to a black-humored artiste named Abigail Goldman.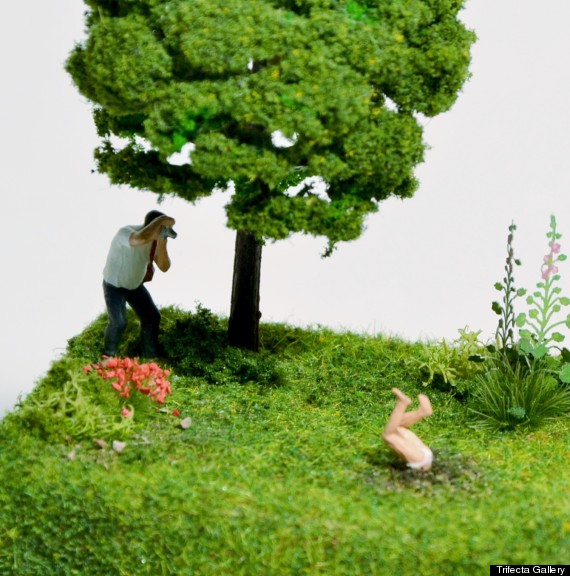 Goldman, an ex-crime reporter, creates "Die-O-Ramas," cutesy miniature scenarios depicting deaths most foul, capturing frozen moments before, during and after the dreaded act. The remains of suburban massacres are housed in neat little glass boxes, complete with cake-topping characters and blood-stained grass.
"Dead people, people about to be dead, people being cannibalized," Goldman writes in her artist statement. "Murder in miniature that you can gawk at. That you can possess. That you can reel back from then lean in for more, like craning your neck to see a car accident. The pull of pain."
The unnerving tension between the dark matters depicted and the cute kitsch normally associated with representations of that scale leaves you with a nervous giggle that won't easily let up. The giddy joy of voyeurism is reminiscent of the childhood days when you would recreate questionably moral scenes with your toy collection.
This space between horror and humor is right where Goldman wants to fit in. "The more violent the diorama, the more absurd," she writes. "The more absurd, the more amusing. The truth is, there's just a razors edge between what's grotesque and what's funny, and someone's got to slide down it."
Hilariously, Goldman does get requests for personally commissioned works, although she normally declines. "I can't make someone's mother-in-law, despite the request," she told NPR. "I can't recreate some, like, miserable scene from your high school days that you wanted to go a different way."
Check out the eerie art projects below, courtesy of Trifecta Gallery in Las Vegas.
Hauling Fertilizer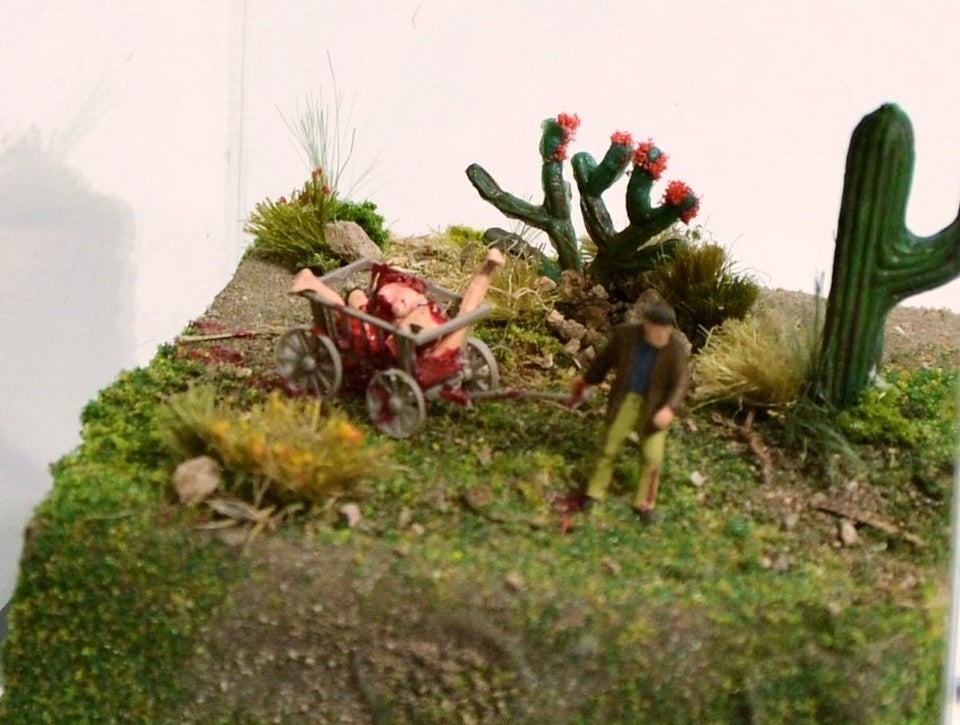 Neat and Tidy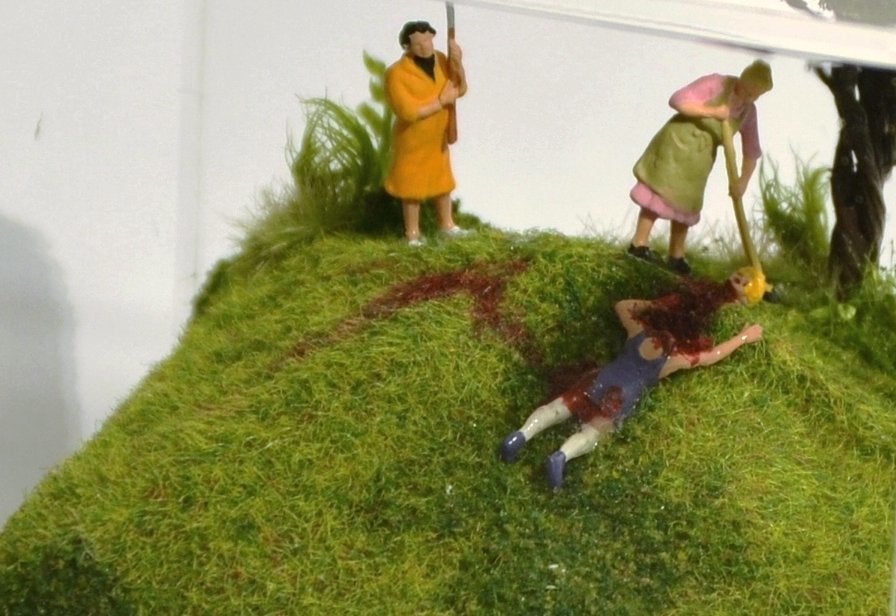 Say Cheese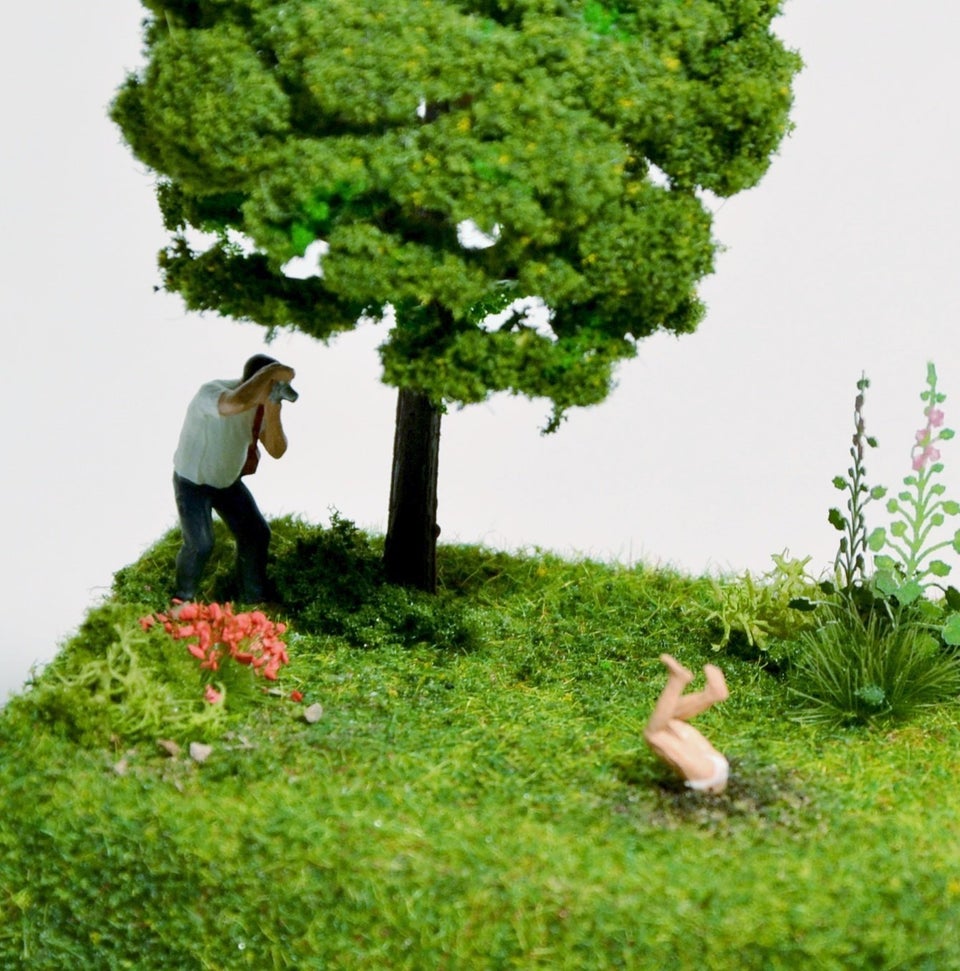 Top Diary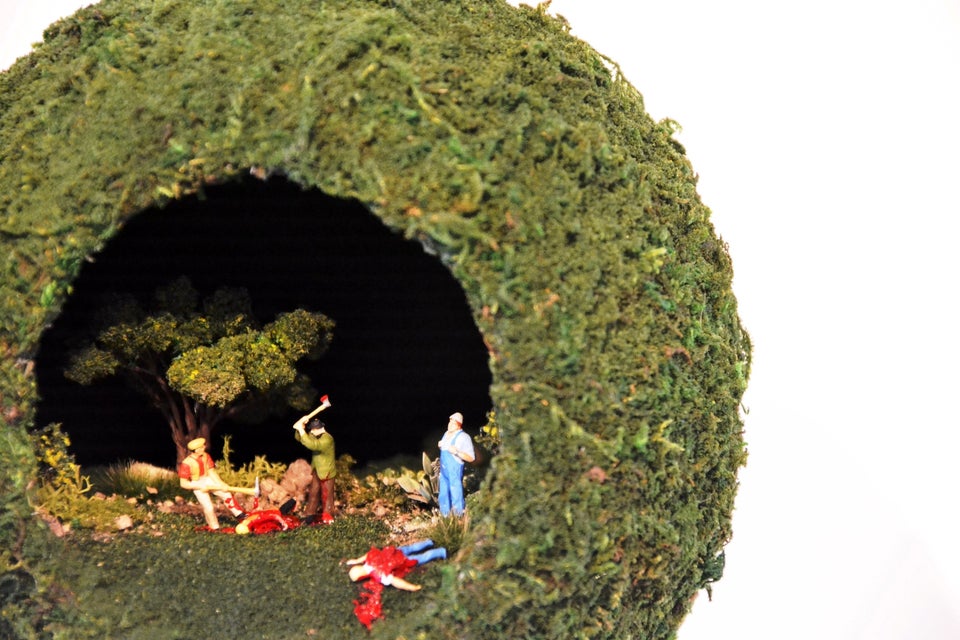 Neat and Tidy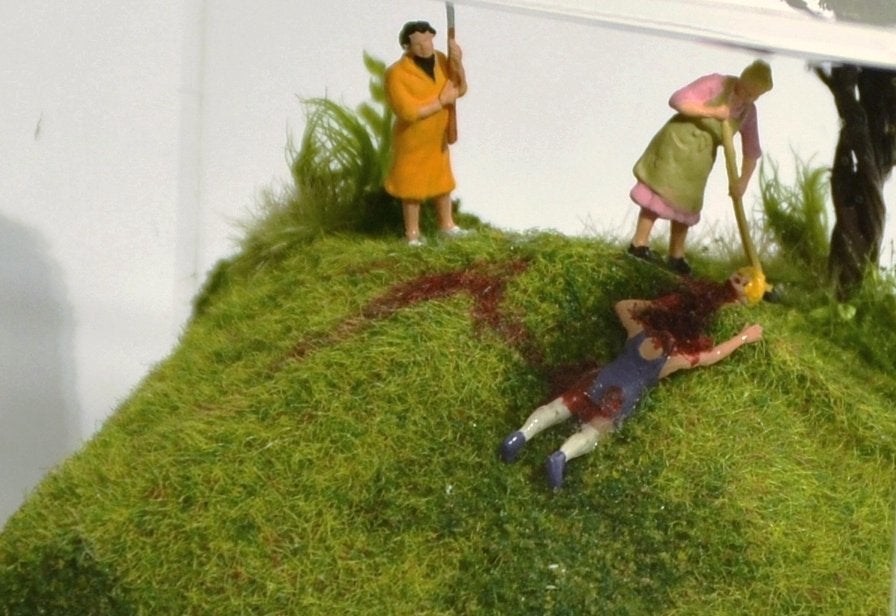 Gasp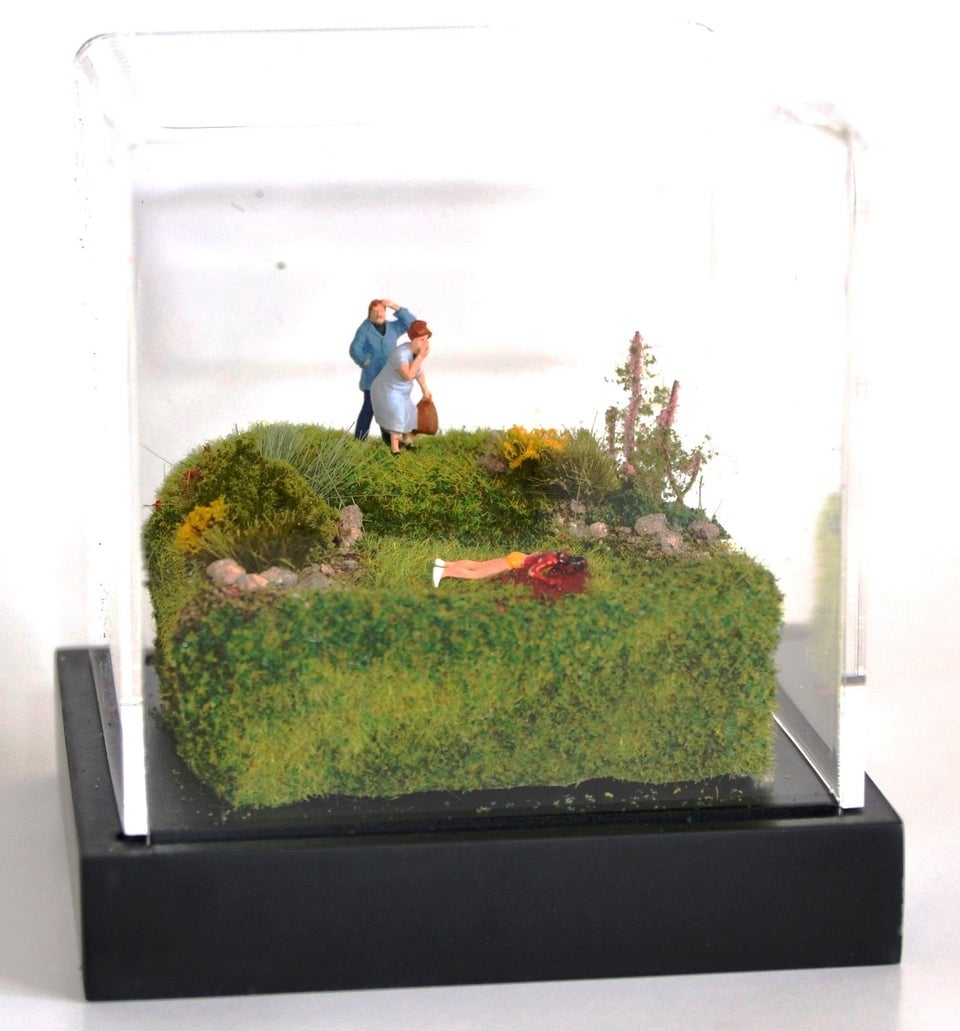 Installation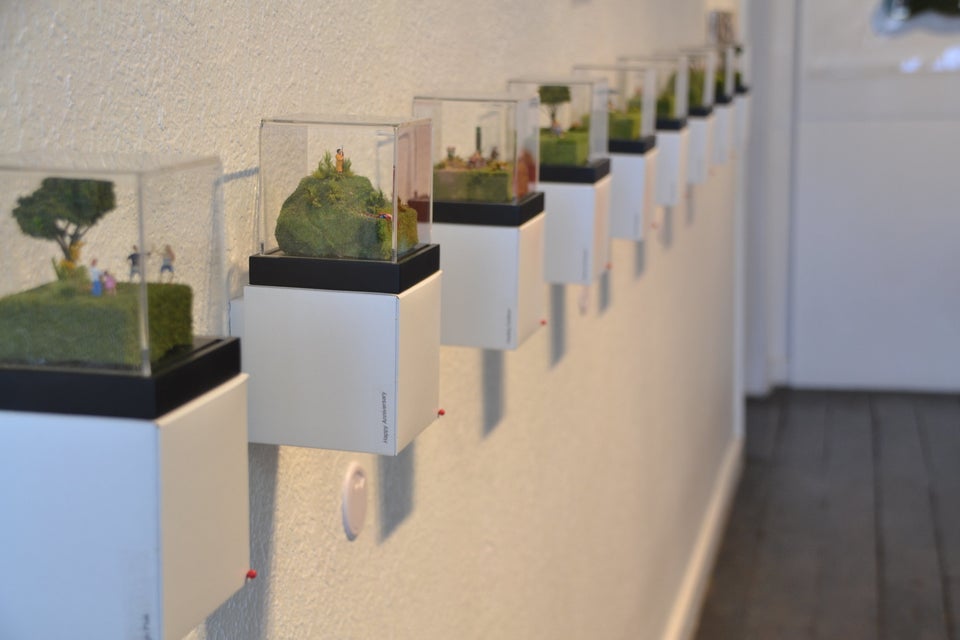 Monkey Business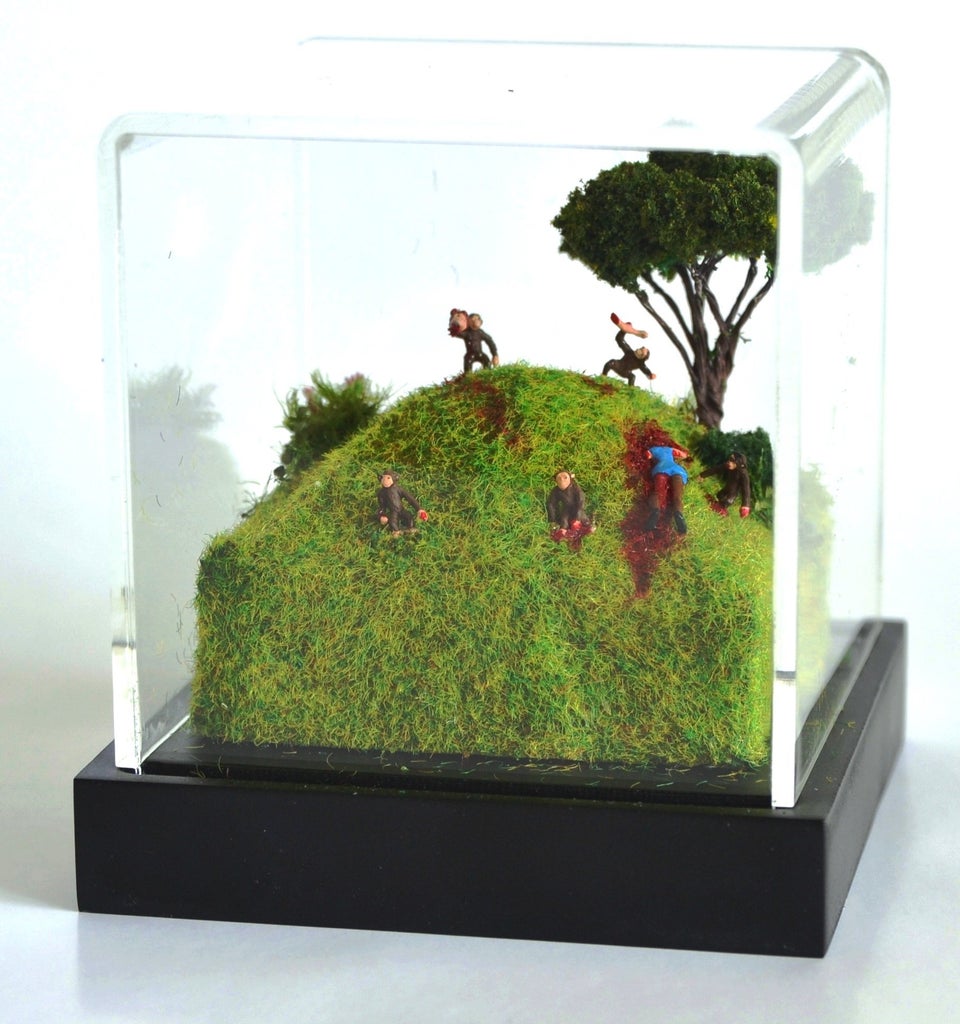 Happy Anniversary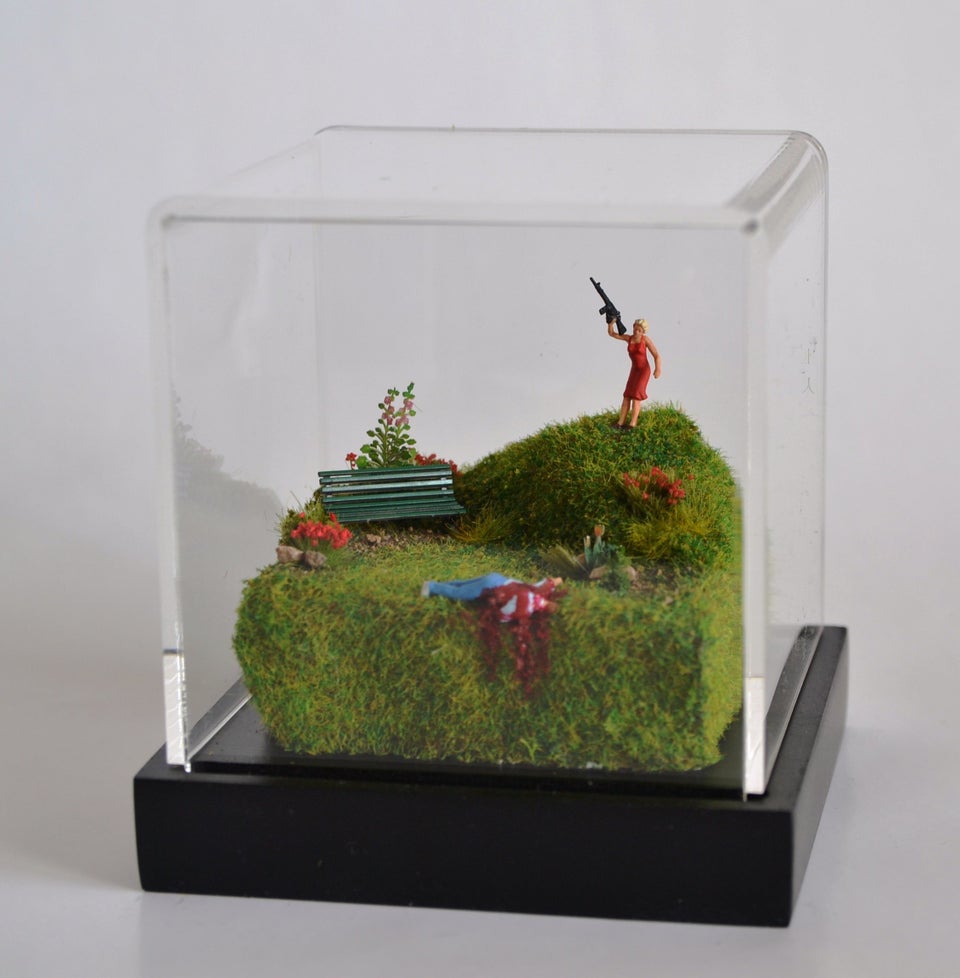 Hauling Fertilizer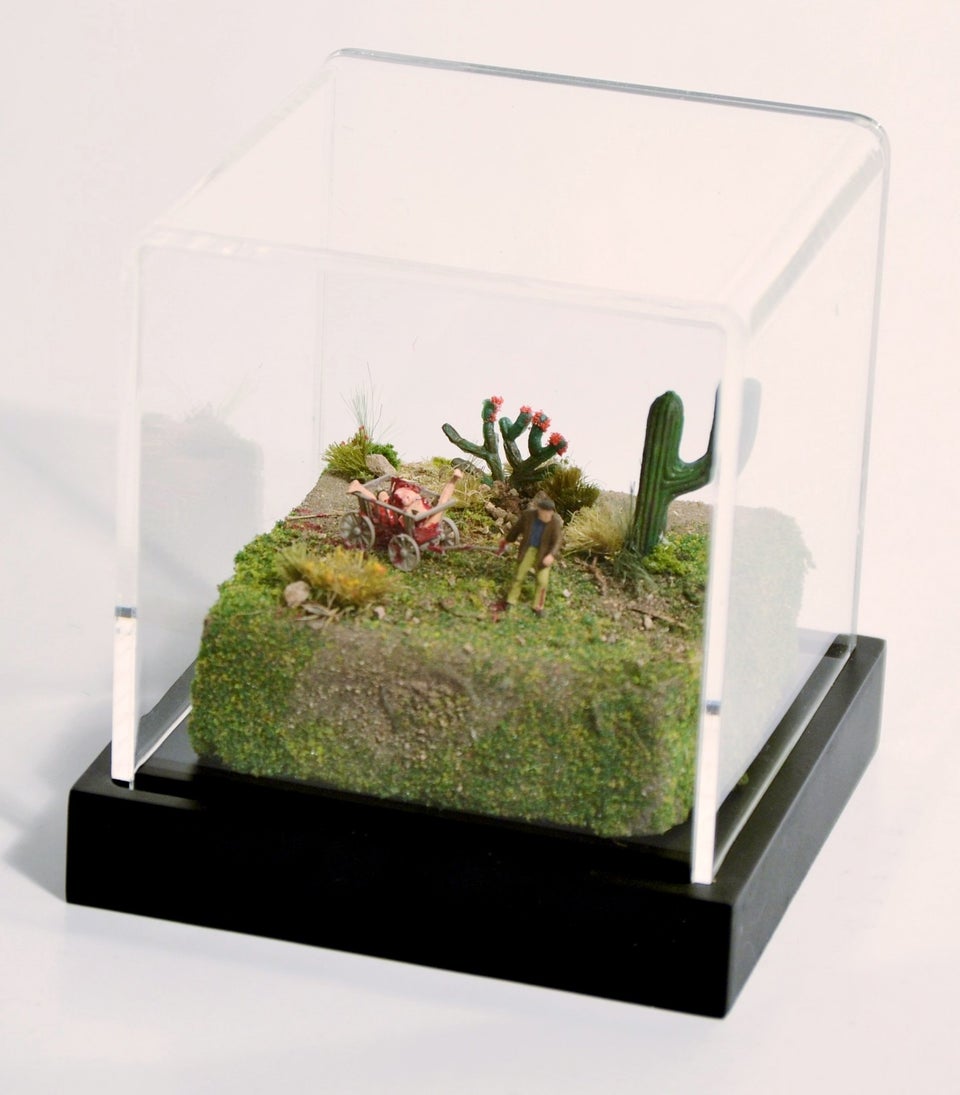 Related
Popular in the Community