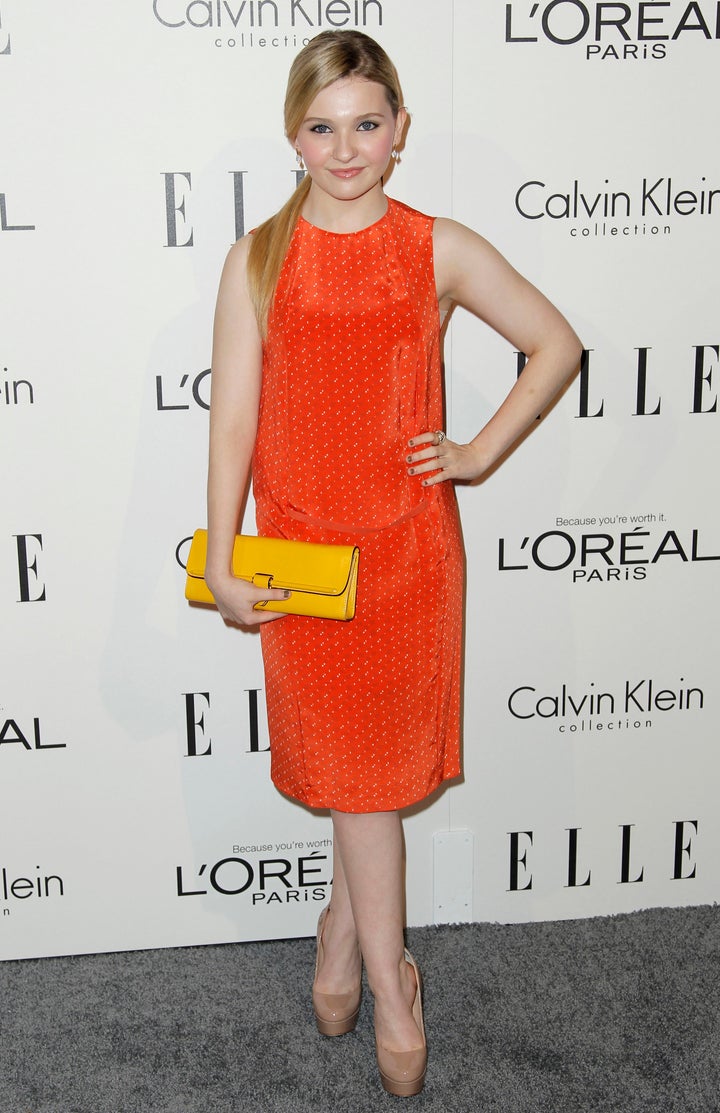 Abigail Breslin has come a long way since the "a la modey" cutie pie of "Little Miss Sunshine." At 15-years-old, not only does she have a growing acting resume, but she is also on the verge of a burgeoning music career.
The "Little Miss Sunshine" star also hopes to fuse her passions of acting and singing and secure a guest star spot on "Glee."
And while she's got a whole lot going on right now, for Breslin's next project, she'll be a part of the biggest most star-studded event possibly ever: "New Year's Eve." Here, she really grows up before our eyes -- flashing her bra and sharing her first on-screen smooch.
But, she says, she's not taking it too seriously, or letting her age get away from her.
"Well, how I feel about it is that in that particular movie I'm playing 15, and I was 15 when I filmed it. So I wasn't playing, like, 25 or something like that. That scene in particular where I do that [flashes her bra], that's kind of meant to be a very comical moment. "
But Breslin will be shedding all projected innocence in her next film, "The Class Project," the true-life story of a pair of sisters who drown their alcoholic mother in the bathtub, keeping the crime hidden for a year.
Check out Breslin's brand new song below -- they just grow up so fast!
LISTEN:
For more, click over to Movieline.
Popular in the Community