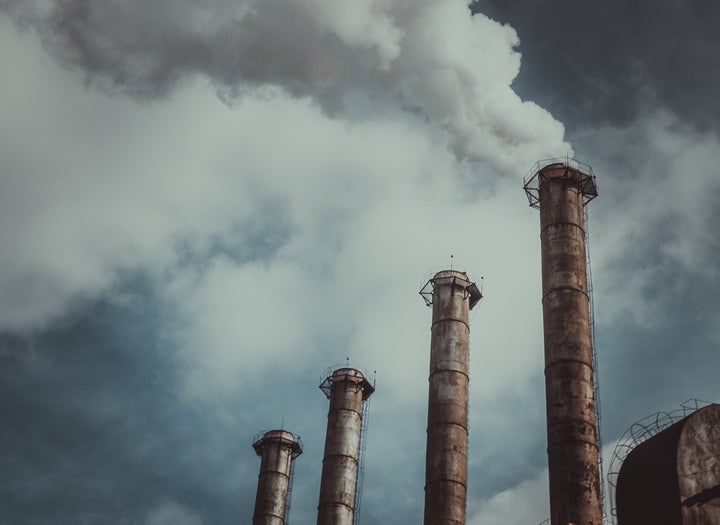 Imagine turning on the faucet in your house, and knowing that you couldn't drink from the taps because the water was contaminated by lead. Last year, that was the reality for the families of Flint, Mich. — a tragedy that reminded us that we can never take clean water or a healthy environment for granted.
Now imagine that there was no federal response to this tragedy. That there were no rules protecting your drinking water, and that you were left on your own to fight against polluters and the failure of state or local politicians to protect water quality and the health of your family.
That disturbing scenario will be reality for all Americans if House Republicans have their way.
This week, Rep. Matt Gaetz (R-Fla.) proposed legislation to abolish the Environmental Protection Agency, which is tasked with enforcing the federal laws that keep our air and our water clean.
President Donald Trump and Republicans have made the EPA a political punching bag, so it's important to set the record straight on what the agency really does. At its core, the EPA safeguards the public health of the American people.
In the late 1960s, before the EPA was formed, air quality was so poor that toxic smog permeated the skylines of most American cities. Water was so polluted that rivers like the Cuyahoga in Cleveland actually caught on fire. This pervasive pollution caused serious health problems for many Americans.
In 1970, a Republican President and a bipartisan coalition in Congress created the EPA to enforce environmental protection laws. The EPA's success has been extraordinary. Since 1970, emissions of the six most common air pollutants have fallen by 70 percent. Likewise, our water is cleaner and rivers and lakes that were once entirely off limits to people are now safe for swimming and fishing.
Neighborhoods across the country are also seeing progress from the EPA's support for clean up of Superfund sites and brownfields. The EPA works with communities to address areas where toxic messes have been left behind, safeguarding public health and — in many cases — turning over cleaned-up sites to local communities for economic development opportunities.
More than just preventing pollution, however, we have to work to improve environmental quality in the first place. That's why the EPA works proactively to build healthier and safer communities.
The EPA's revolving funds provide hundreds of millions of dollars each year for local projects that improve water quality and ensure that citizens have access to clean drinking water. Projects funded by the EPA include upgrades to water treatment systems, replacement of old pipes, and enhancements to the quality of water supplies.
This proactive protection of our environment is the envy of countries like China, where citizens choke on toxic smog and drink from polluted rivers.
Sadly, President Trump and Congressional Republicans have eagerly bought in to polluters' arguments that protecting our environment and public health is too burdensome for business. They have listened to climate deniers who attack the Clean Power Plan, ignoring the fact the scientific reality of climate change and the immediate harm that greenhouse cause American families.
That makes it no surprise that Republicans are proposing the outright dismantling of the EPA. Even if Rep. Gaetz's bill does not advance this year, President Trump is already working on proposals to cripple the agency.
According to Myron Ebell, a climate denier who ran the Trump administration's EPA transition, President Trump is considering cutting the number of workers enforcing federal environmental laws by two-thirds while slashing the agency's budget, most of which supports state and local projects, in half.
Without a robust Environmental Protection Agency, our country will go back to the days where corporations could freely dump dangerous chemicals in our water and spew harmful pollutants into our air. Communities contaminated with toxins, like New York's Love Canal — where cancer rates soared — would fester once again. Citizens will suffer and corporations will face no accountability.
Fortunately, House and Senate Democrats are strongly opposed to backsliding on the environmental progress we have made over the past four decades — and the past eight years. But to turn back the threats to environmental protection, the American people need Congressional Republicans to join us.
Ensuring that American families drink clean water and breathe clean air is not be a partisan issue. It is time for responsible Republicans to get off the sidelines, stand up to environmental extremism, and speak out for clean air and clean water.
Related
Popular in the Community