A panel of state lawmakers in Alabama approved four anti-abortion bills on Tuesday that would be some of the most extreme restrictions in the nation.
With very little discussion, the Health Committee in Alabama's House of Representatives advanced by voice vote a set of Republican-sponsored bills that would make it almost impossible for Alabama women to access abortion care. The bills now head to the full Republican-controlled House for a vote.
House Bill 490, introduced by State Rep. Mary Sue McClurkin (R), would make it a crime to perform an abortion after the fetal heartbeat can be detected, as early as 6 weeks into a pregnancy. This law would ban abortions before many women even realize they're pregnant.
"If your heart is beating, that is an indication that you are alive," McClurkin told her colleagues at a hearing on the bill. "Let's just protect those unborn, alive children."
North Dakota lawmakers passed a similar bill in 2013, but a judge has blocked its enforcement while a legal challenge to it is pending.
House Bill 493, also approved on Tuesday, would force women who are carrying a fetus with a lethal fetal anomaly to jump through several hoops in order to have an abortion. She would have to first listen to information about the perinatal hospice services available, and then she would have to sign a form acknowledging that she chose abortion over hospice and wait at least 48 hours after that to have the procedure.
"The purpose of the bill is clearly to shame a woman for not continuing her pregnancy after she learns her fetus has a lethal condition," Jennifer Dalven, director of ACLU's Reproductive Freedom Project, told The Huffington Post. "It's just mean."
A third bill the committee approved on Tuesday would expand the mandatory waiting period from 24 to 48 hours for all abortions, and a fourth would make it exponentially more difficult for a minor to obtain permission to have an abortion. In order to give parental consent, the woman's parents would have to provide a certified birth certificate. And if the woman wants to circumvent parental consent laws and ask a judge for legal permission, she would not be able to use "hearsay" in her plea, meaning she could not tell the judge that her parents threatened to abuse her or kick her out of the house if she became pregnant.
Abusive parents would also be allowed to attend their pregnant daughter's court proceedings, under the new bill.
While the four bills were all introduced separately, Dalven said she considers them a package, because they all have the same purpose.
"Only one of them is an outright ban, but they're all trying to shame women for these personal and private decisions and block them from getting the care they need," Dalven said.
Alabama's state Legislature passed a bill last year that would require abortion doctors to have admitting privileges at a local hospital. Opponents of the bill argued that it could shut down three out of five of Alabama's abortion clinics, because religious-affiliated hospitals could refuse to grant those privileges. The law was blocked by a judge.
Democratic committee members expressed concern on Tuesday that some of the new abortion restrictions could also provoke legal challenges.
"Whoever writes these bills should figure out if they are going to be challenged," State Rep. Berry Forte (D) told his colleagues, "because this is going to cost taxpayer money."
Before You Go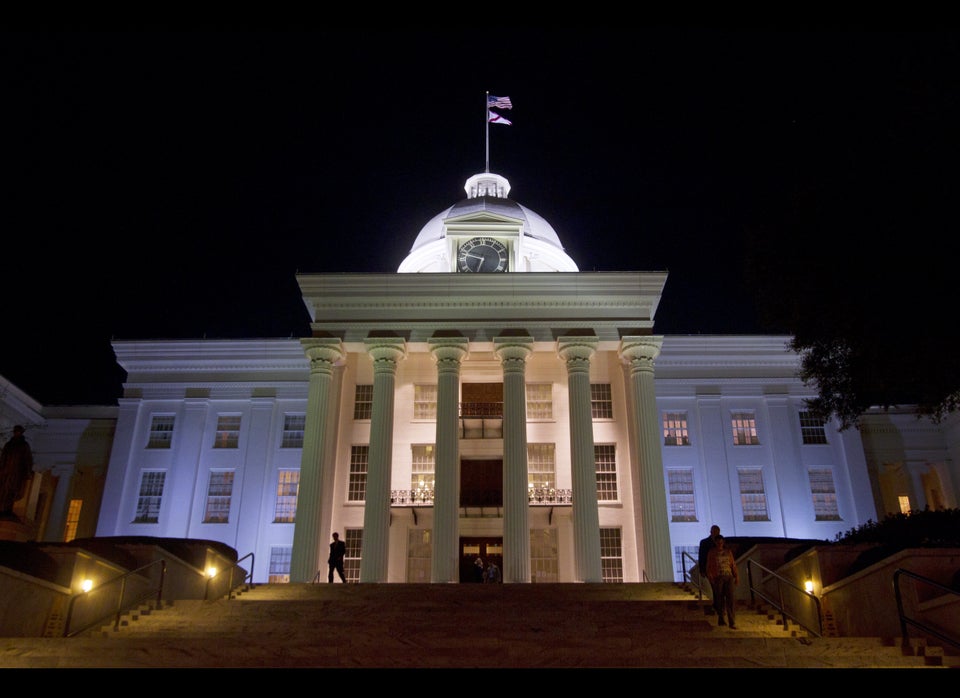 U.S. State Capitol Buildings
Popular in the Community